The NFIB optimism index jumped to a four-month high in November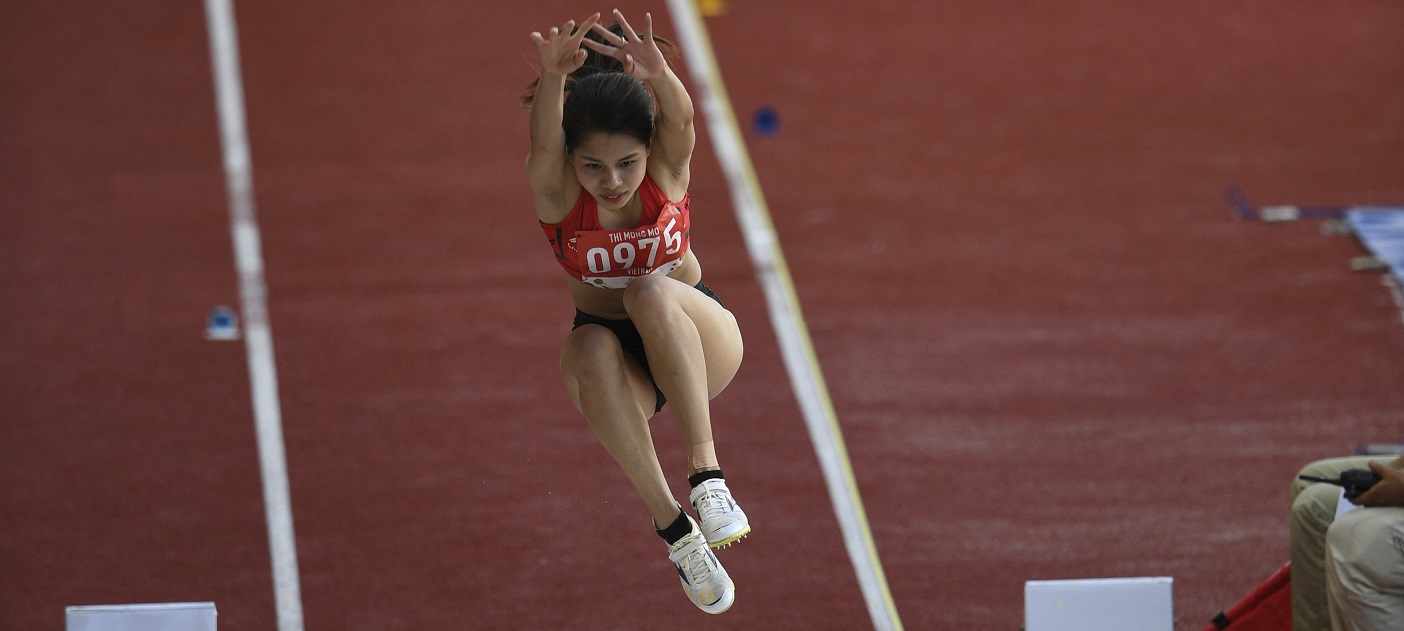 Photo credit: AFP Photo
Market news selected by the DBS Chief Investment Office


US
Angst over a profit recession has kept Wall Street on edge all year, but rising confidence among a cohort of business owners is giving stock bulls reason to relax.
The National Federation of Independent Business (NFIB) optimism index jumped to a four-month high in November – thanks largely to improved corporate earnings trends, which posted the biggest increase in about two years. That portends well for US stocks, with the trend historically coinciding or leading annual growth in S&P 500 Index trailing earnings per share.
Amid a slower economic backdrop and the ongoing US-China trade tiff, the outlook for earnings has steadily deteriorated all year. Analysts expect 2019 profit growth of 1.4%, down from a forecast of about 8% at the beginning of the year. But an improved outlook has many betting on a rebound in 2020, with earnings projected to expand 9.2%, data compiled by Bloomberg show.
In November, sentiment among small US businesses climbed by the most in more than a year, with owners saying profit trends are looking up. The composition of the NFIB report showed that earnings trends were the biggest driver of the index's increase. US job gains also roared back in November, with payrolls jumping the most since January and beating all survey estimates.
Meanwhile, US stocks rose with Treasuries Wednesday (11 December), while the dollar fell after the Federal Reserve left interest rates unchanged and its chairman signalled it would keep policy "somewhat accommodative".
The S&P 500 halted a two-day slide as investors viewed the last Fed decision of the year as dovish because the central bank signalled rate hikes are unlikely unless there is a meaningful change in the outlook for the economy. The 10-year Treasury rate fell below 1.8%.
The Dow Jones Industrial Average increased 0.11% to 27, 911.30 amid more trouble for The Boeing Company's Max plane and Home Depot Inc's weak forecast. The S&P 500 rose 0.29% to 3,141.63 and the Nasdaq Composite traded 0.44% higher to 8,654.05. – Bloomberg News.
EUROPE
The UK bond market has lagged the recent optimism for a Conservative majority seen in the sharp move higher in the pound. Still, if UK Prime Minister Boris Johnson does indeed win on Thursday (12 December) then a selloff across the curve should only be mild.
The cautious approach of gilts into the election leaves the 10-year yield trading at the top of recent ranges. Volatility is not pricing a particularly pronounced move following the election, with the curve potentially shifting initially higher by around 10 bps.
Implied volatility on the 10-year swap rate is suggesting a potential range of around 25 bps over the next three months, which does not appear unreasonable relative to the Brexit premium and macro picture. Over the next year, implied volatility on the 10-year swap implies a 68% chance of yields trading between 0.65% and 1.30% vs current spot rate of 0.97%.
The Sonia curve seems reasonably in line with the potential weighted election outcomes, with Bank of England on hold in the case of a Conservative majority, and uncertainty over the Brexit transition period vs potential easing with a hung Parliament.
Betting markets are pricing an outright Tory majority but the margin of error on polling models are large. Assuming a stable majority is achieved, and the withdrawal agreement is signed off by Parliament, the outcome of the transition period remains unknown and poses risk of renewed downward pressure on GBP assets into the 1 July 2020 transition period extension deadline.
One of the main losers on the unwind of no-deal Brexit risk has been the frontend of the inflation markets. A Conservative majority should see further steepening of the Retail Price Index curve as the frontend has room to move toward realised prints, conditional on the pound remaining supported, while a hung Parliament likely will see some unwind.
Selling GBP rate volatility has been a profitable trade this year, taking advantage of the Brexit-uncertainty premium and subsequent low realised volatility. – Bloomberg News.
The Stoxx Europe 600 Index rebounded 0.22% to 406.22 on Wednesday (11 December).
JAPAN
Bank of Japan (BOJ) officials see a sizable impact from government stimulus announced last week (ended 6 December), raising the likelihood that the bank will upgrade its economic forecasts for the first time in a year next month, according to people familiar with the matter.
The possibility of higher growth projections would likely strengthen a building view among economists that the BOJ will stand pat on key policy measures at its meeting next week and for some time to come, barring unexpected developments in US-China trade talks, markets, or economic data. The BOJ does not revise its growth projections until January, when it next issues quarterly forecasts.
The package announced last week by Prime Minister Shinzo Abe includes JPY13.2t (USD121b) of fiscal measures to support an economy facing an export slowdown, typhoon damage, and the fallout from a recent sales tax hike.
Officials at the BOJ expect the government's stimulus to boost growth from the next fiscal year starting in April, the people said. The central bank's projections are likely to be largely in line with the government's view, according to some of the people.
The government said its fiscal measures will boost growth by 1.4%pts over time, but has not made clear the specific impact for the next fiscal year. Economists have cast doubt on the government's figure for boosting growth, but they largely agree that the package makes it easier for the BOJ to hold off on extra stimulus. – Bloomberg News.
The benchmark Nikkei 225 Index rose 0.08% to 23,410.55 at the open on Thursday (12 December). It slipped 0.08% to 23,391.86 on Wednesday.
Note: All views expressed are current as at the stated date of publication

GENERAL DISCLOSURE/DISCLAIMER
This information herein is published by DBS Bank Ltd. ("DBS Bank") and is for information only. This publication is intended for DBS Bank and its subsidiaries or affiliates (collectively "DBS") and clients to whom it has been delivered and may not be reproduced, transmitted or communicated to any other person without the prior written permission of DBS Bank.
This publication is not and does not constitute or form part of any offer, recommendation, invitation or solicitation to you to subscribe to or to enter into any transaction as described, nor is it calculated to invite or permit the making of offers to the public to subscribe to or enter into any transaction for cash or other consideration and should not be viewed as such.
The information herein may be incomplete or condensed and it may not include a number of terms and provisions nor does it identify or define all or any of the risks associated to any actual transaction. Any terms, conditions and opinions contained herein may have been obtained from various sources and neither DBS nor any of their respective directors or employees (collectively the "DBS Group") make any warranty, expressed or implied, as to its accuracy or completeness and thus assume no responsibility of it. The information herein may be subject to further revision, verification and updating and DBS Group undertakes no responsibility thereof.
All figures and amounts stated are for illustration purposes only and shall not bind DBS Group. This publication does not have regard to the specific investment objectives, financial situation or particular needs of any specific person. Before entering into any transaction to purchase any product mentioned in this publication, you should take steps to ensure that you understand the transaction and has made an independent assessment of the appropriateness of the transaction in light of your own objectives and circumstances. In particular, you should read all the relevant documentation pertaining to the product and may wish to seek advice from a financial or other professional adviser or make such independent investigations as you consider necessary or appropriate for such purposes. If you choose not to do so, you should consider carefully whether any product mentioned in this publication is suitable for you. DBS Group does not act as an adviser and assumes no fiduciary responsibility or liability for any consequences, financial or otherwise, arising from any arrangement or entrance into any transaction in reliance on the information contained herein. In order to build your own independent analysis of any transaction and its consequences, you should consult your own independent financial, accounting, tax, legal or other competent professional advisors as you deem appropriate to ensure that any assessment you make is suitable for you in light of your own financial, accounting, tax, and legal constraints and objectives without relying in any way on DBS Group or any position which DBS Group might have expressed in this document or orally to you in the discussion.
If this publication has been distributed by electronic transmission, such as e-mail, then such transmission cannot be guaranteed to be secure or error-free as information could be intercepted, corrupted, lost, destroyed, arrive late or incomplete, or contain viruses. The sender therefore does not accept liability for any errors or omissions in the contents of the Information, which may arise as a result of electronic transmission. If verification is required, please request for a hard-copy version.
This publication is not directed to, or intended for distribution to or use by, any person or entity who is a citizen or resident of or located in any locality, state, country or other jurisdiction where such distribution, publication, availability or use would be contrary to law or regulation.

Singapore: This publication is distributed by DBS Bank Ltd (Company Regn. No. 196800306E) ("DBS") which is an Exempt Financial Adviser as defined in the Financial Advisers Act and regulated by the Monetary Authority of Singapore (the "MAS").