Still-elevated inflation prints in August support our view for further interest rate hikes in the Philippines and Thailand.
Philippines' headline inflation eased slightly but still in uncomfortable zone

Thailand's headline inflation marched higher on rising food and core prices

The BSP is among the most hawkish, contrasting with the BOT that is just catching up

Both will stay hawkish through 2022, with the BSP closer to the end of the hiking cycle vs the BOT

Raising Philippines' 2022 inflation forecast to 5.5%; BSP 50bps hike still cannot be ruled out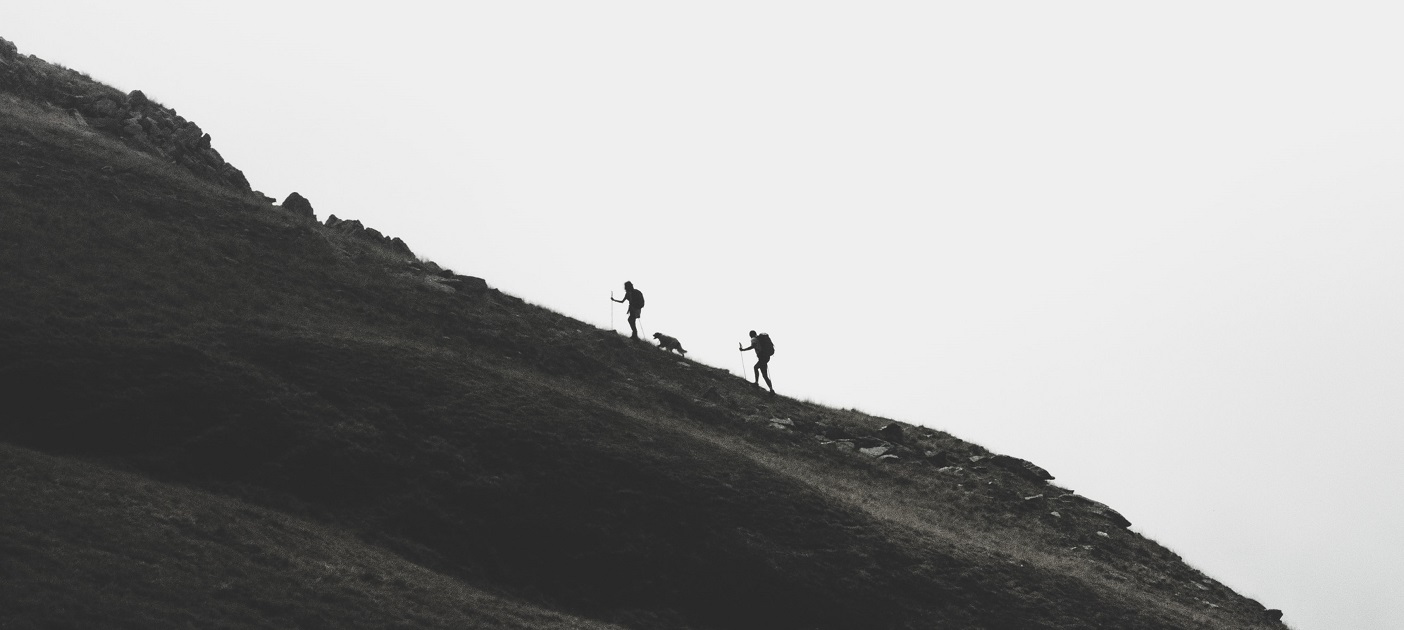 Photo credit: Unsplash Photo
For charts and full report, please download the PDF

Inflation prints for August that came through for the Philippines and Thailand this week reinforce our view for the respective central banks to remain on the hawkish path for the rest of 2022. Key factors driving interest rate hike decisions will include: 1) well above-target headline inflation, 2) broadening price pressures seen from the pick-up in core inflation to above headline inflation target ranges, 3) comfort with the growth trajectory, and 4) currency weakness vs the US dollar - more so for the Philippines.

Philippines

Headline inflation in the Philippines registered at 6.3% YoY in August (vs 6.4% in July), easing slightly for the first time in six months, due to slower food and fuel price increases. That said, the headline rate remained well-above the Bangko Sentral Ng Pilipinas (BSP)'s 2-4% inflation target, and core inflation picked up for the eighth straight month to exceed 4% YoY in August. Second-round price effects are still set to feed through into the economy from another round of public jeepney fare increases that is due in September. With the US Federal Reserve possibly keeping pace with aggressive rate hikes of 75bps, the Philippine peso remains vulnerable to weakness against the US dollar, which would pose imported inflation threats and partially negate some of the commodity price correction. The PHP is the third worst performing currency in Asia so far this year, weakening ~11% vs the USD. We are raising our 2022 average inflation forecast to 5.5% (from 5.0% previously), while keeping our 2023 projection unchanged at 4.0%.

The BSP is among the most hawkish in the region, and is likely to remain so for the remainder of the year, as it aims to bring inflation back to target. In a statement following the August inflation print, the BSP mentioned upside inflation risks in the near-term and readiness to 'take further policy actions to bring inflation toward a target-consistent path over the medium term…'

That said, following 175bps worth of total increases since May that brought the policy rate to 3.75%, BSP Governor Medalla hinted on August 19 that the central bank may moderate the tightening pace by delivering one or two 25bps increase for the rest of 2022. This should bring the policy rate back to the pre-pandemic level of around 4.00%. A 50bps hike still cannot be fully ruled out, especially given the fluid external environment and its potential upside spill-overs onto Philippines' inflation dynamics, coupled with quite negative real interest rate.

Thailand

Thailand's headline inflation picked up further in August to a 14-year high of 7.9% YoY (vs 7.6% in July). The increase was mainly driven by commodities (5.8 percentage points [pp]), while core prices' contribution (2.1pp) remains firm. Even though energy inflation cooled for the second consecutive month (30.5% YoY in August from 33.8% in July), raw food inflation surged to a more than decade high of 10.3% YoY. Core inflation also strengthened to a multi-year high of 3.2% YoY in August. Signs of second-round price effects are emerging, with deliberations to raise taxi fares in capital Bangkok for the first time since 2014. The increase in minimum wages starting from October 1 is also not a helpful development for inflation. Inflation risks remain to the upside.

The Bank of Thailand (BOT) will continue to play catch-up to the region in terms of monetary policy normalisation. We expect the BOT to follow through with a second straight 25bps policy rate hike to 1.00% in its September meeting. While headline inflation might start to peak in 3Q22 as global oil prices drop, it is likely to remain uncomfortably high above the BOT's 1-3% inflation target range. The central bank is also starting to be concerned about quickening core inflation, which has gone above the headline target range. This could be indicative of faster cost pass-through and demand-pull pressures amid recovering economic growth.

The BOT continues to communicate that interest rate increase is 'necessary'. Policymakers see a gradual normalisation as appropriate to balance the economy's growth lift-off, even though they have acknowledged still-accommodative monetary policy from very negative real interest rates. The BOT also sees little need to follow the Fed's aggressive moves due to low exchange rate pass-through to inflation. More aggressive BOT interest rate hikes might come about if there is evidence of a wage price spiral, based on our understanding from BOT Governor Sethaput's comments in late-August.

To read the full report, click here to Download the PDF.
Subscribe
here
to receive our economics & macro strategy materials.
To unsubscribe, please click
here
.
GENERAL DISCLOSURE/ DISCLAIMER (For Macroeconomics, Currencies, Interest Rates)
The information herein is published by DBS Bank Ltd and/or DBS Bank (Hong Kong) Limited (each and/or collectively, the "Company"). This report is intended for "Accredited Investors" and "Institutional Investors" (defined under the Financial Advisers Act and Securities and Futures Act of Singapore, and their subsidiary legislation), as well as "Professional Investors" (defined under the Securities and Futures Ordinance of Hong Kong) only. It is based on information obtained from sources believed to be reliable, but the Company does not make any representation or warranty, express or implied, as to its accuracy, completeness, timeliness or correctness for any particular purpose. Opinions expressed are subject to change without notice. This research is prepared for general circulation. Any recommendation contained herein does not have regard to the specific investment objectives, financial situation and the particular needs of any specific addressee. The information herein is published for the information of addressees only and is not to be taken in substitution for the exercise of judgement by addressees, who should obtain separate legal or financial advice. The Company, or any of its related companies or any individuals connected with the group accepts no liability for any direct, special, indirect, consequential, incidental damages or any other loss or damages of any kind arising from any use of the information herein (including any error, omission or misstatement herein, negligent or otherwise) or further communication thereof, even if the Company or any other person has been advised of the possibility thereof. The information herein is not to be construed as an offer or a solicitation of an offer to buy or sell any securities, futures, options or other financial instruments or to provide any investment advice or services. The Company and its associates, their directors, officers and/or employees may have positions or other interests in, and may effect transactions in securities mentioned herein and may also perform or seek to perform broking, investment banking and other banking or financial services for these companies. The information herein is not directed to, or intended for distribution to or use by, any person or entity that is a citizen or resident of or located in any locality, state, country, or other jurisdiction (including but not limited to citizens or residents of the United States of America) where such distribution, publication, availability or use would be contrary to law or regulation. The information is not an offer to sell or the solicitation of an offer to buy any security in any jurisdiction (including but not limited to the United States of America) where such an offer or solicitation would be contrary to law or regulation.

This report is distributed in Singapore by DBS Bank Ltd (Company Regn. No. 196800306E) which is Exempt Financial Advisers as defined in the Financial Advisers Act and regulated by the Monetary Authority of Singapore. DBS Bank Ltd may distribute reports produced by its respective foreign entities, affiliates or other foreign research houses pursuant to an arrangement under Regulation 32C of the Financial Advisers Regulations. Singapore recipients should contact DBS Bank Ltd at 65-6878-8888 for matters arising from, or in connection with the report.

DBS Bank Ltd., 12 Marina Boulevard, Marina Bay Financial Centre Tower 3, Singapore 018982. Tel: 65-6878-8888. Company Registration No. 196800306E.

DBS Bank Ltd., Hong Kong Branch, a company incorporated in Singapore with limited liability. 18th Floor, The Center, 99 Queen's Road Central, Central, Hong Kong SAR.

DBS Bank (Hong Kong) Limited, a company incorporated in Hong Kong with limited liability. 13th Floor One Island East, 18 Westlands Road, Quarry Bay, Hong Kong SAR

Virtual currencies are highly speculative digital "virtual commodities", and are not currencies. It is not a financial product approved by the Taiwan Financial Supervisory Commission, and the safeguards of the existing investor protection regime does not apply. The prices of virtual currencies may fluctuate greatly, and the investment risk is high. Before engaging in such transactions, the investor should carefully assess the risks, and seek its own independent advice.