Four developments convince us the winds are blowing strongly in this direction.
We note a renewed vigour in efforts towards the inclusion of securities in the global bond indices

Four developments convince us the winds are blowing strongly in this direction

Considering the procedural changes involved, the process will involve lead time

Inclusion carries clear advantages for investors and the economy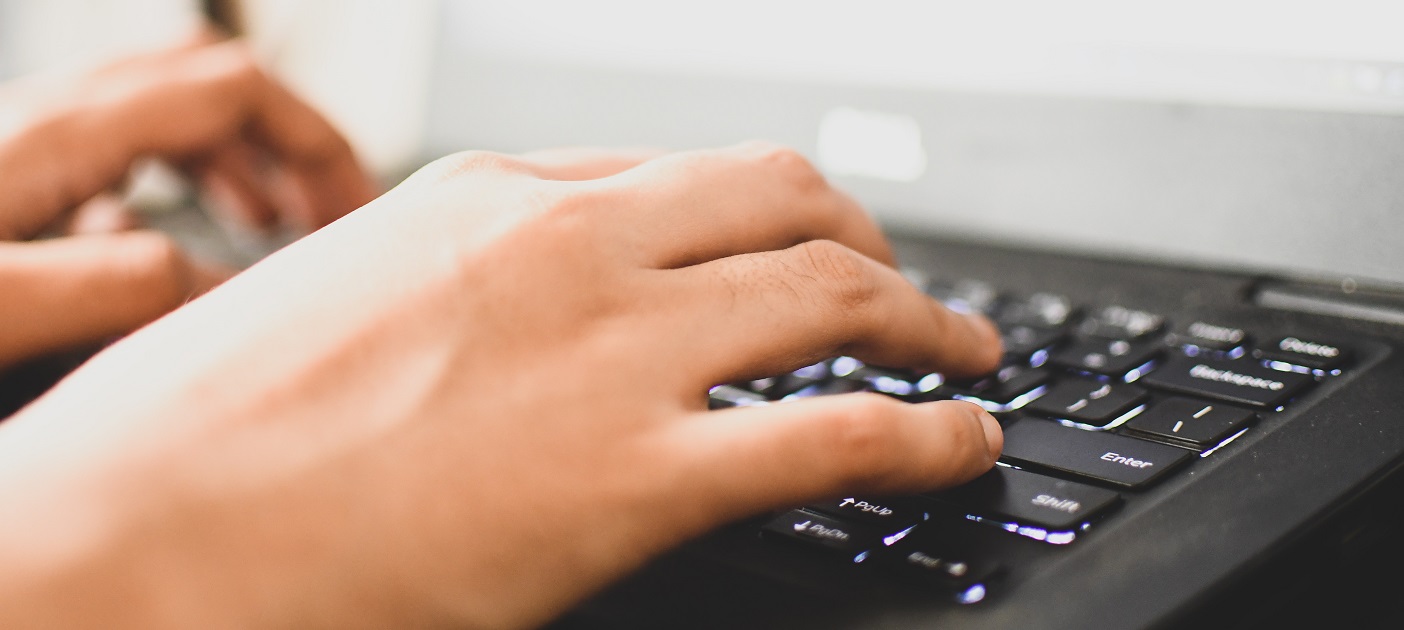 Photo credit: Unsplash
Renewed vigour on the inclusion efforts

This is an update to our previous note - Assessing prospects of bond index inclusion where we discussed India's plans for inclusion into global indices in detail.

The narrative from the Reserve Bank of India (speech) and the government has been encouraging in recent months, pointing to a renewed vigour in inclusion efforts. Clearance of existing investment hurdles will pave the way for index investors, likely in 2H22, with flows to partially front run the inclusion. On a related note, our primer on India's bond markets can be found here - India's onshore bond and FX markets: A Primer.


Draw factors

For investors, in the near-term India's strong recovery in multiple sectors to pre-pandemic levels (see our high frequency Weekly Activity Gauge), amidst improving vaccination rates is a key draw factor. With the daily caseload now a fraction of the peak during the second wave, the most adversely affected services sectors have also reopened in recent weeks. There is underlying caution over a potential third wave as the country heads to major festivals from September to year-end. However, barring the risk of new variants, onset of a third wave is expected to be less fatal, as the vaccination picks up (we expect more than half of the eligible population to be fully vaccinated by end-2021), higher natural immunity according to seroprevalence surveys and better administrative preparedness by way of a ramp up in the medical oxygen supply and medical capacity. Notwithstanding base effects, the economy will be fastest growing major economy this year, before returning to 6-7% annual growth subsequently.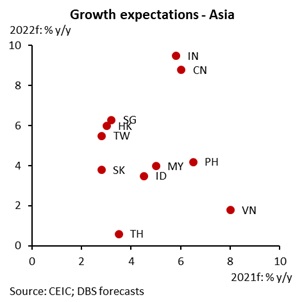 Foreign debt investors have been net sellers in past 3-4 years, due to high inflation which has impacted real returns, rising fiscal borrowings, and rupee movements. Barring sticky inflation, other macro balances are in a better shape e.g., strong revenues and slower spending point to a smaller fiscal deficit than budgeted in FY22, whilst the current account deficit will stay manageable under -2% of GDP. The reform machinery also continues to gather steam, providing a structural tailwind (see here). For foreign debt investors, India's absence in global bond indices makes their investments 'non benchmark' or 'off-index', thereby limiting the participation to active funds. An addition will translate into stickier and passive fund flows as most will be benchmarked to the index.

For the economy, foreign investors offer a diversification in the investors pool, which is at present is dominated by domestic players, including commercial banks, the RBI, insurance companies, amongst others. Due to limitations on foreign ownership and other nuances, foreigners are under-represented at this juncture, with their share of outstanding debt at sub-2% as of June 2021 vs 6% cap on the ownership. Stickier and strong flows also bode well for the balance of payments math, adding to overall resilience against external shocks.


Recent developments in the domestic bond markets and the to-do list

Four developments convince us the winds are blowing strongly in this direction.
Foremost was the creation of the Fully Accessible Route (FAR) channel in 2020, which is a carve out of government securities and fully open to the foreign investors (free of limits) – via a combination of existing bonds as well as newly issued 5Y, 10Y and 30Y papers since this year.

As of mid-October, about 14 securities are available under this channel, with the tenor of eligible FAR securities spanning from 3Y (2024) to 30Y (2050), with a total outstanding value of US$206bn. The number of securities has risen from 8 in mid-2020, with an outstanding value of US$86.4bn. FAR bonds are a fifth of the outstanding central government bonds.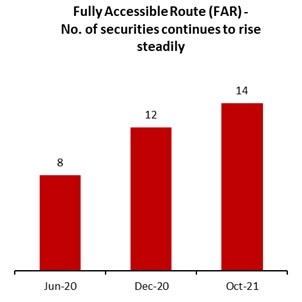 The share of foreigners' holdings of these FAR securities has been largely steady in the past year, even as the value of holdings has risen, considering the rise in overall bond issuance. Notably, the share of overall foreign holdings in outstanding central government securities has slipped below 2% by mid-2021, whilst that of FAR securities stands at 3.3%. With the FAR securities freely accessible to investors, there is a likelihood that these will be included into the indices, for a start.
Recently, Moody's upgraded India's rating outlook to stable from negative, whilst affirming the BBB- rating. This was on the grounds that the anticipated deterioration in the final system was less than feared and risks of a negative feedback loop to the economy had also receded. This reduced imminent risk of slipping below investment grade (IG), with IG being an important prerequisite for few of the global bond indices.


Concurrently, authorities are keen to clear the remaining hurdles. In this context, the authorities are in discussion with Euroclear i.e., the world's biggest bond settlement system, known as an international central securities depository (ICSD), to enable the settlement of Indian government securities on that platform. This will align the domestic settlement process with international standards, particularly allowing offshore investors to trade in eligible GSecs without having to register locally for clearing as well as settlement purposes. Notably, Euroclearability is not a binding constraint, nonetheless will greatly improve the convenience for global investors. Another stickling point for being accepted on this platform is a tax issue, with government bonds subject to two taxes:
- Withholding tax (WHT) on coupon payments for FPIs is fixed at a concessional 5% rate, except cess and surcharge; the platform is able to accommodate this provision
- The main struggle is with tracking and enforcing the additional capital gains tax (CGT), which is 30% for short-term and 10% for long-term besides the applicable cess and surcharge, and subject to Double Tax Avoidance Treaty (DTAA) exemptions. An alternative under consideration is to withdraw the CGT on bonds and instead raise the WHT to compensate of the missed revenues, according to remarks cited by Bloomberg, which will support the case for India's securities to be included in the global indices.
[1] PWC "Overview of current FPI regime"


Official rhetoric has also reinforced this optimism, with the RBI governor highlighting the progress in a speech earlier this year and more recently, Rabi Sankar, Deputy Governor suggested that the economy was at the cusp of capital account convertibility with increased market integration in the offing and freer non-resident access to debt on the table. The government's Principal Economic Adviser Sanjeev Sanyal also adding in the past month that preparatory work was largely complete, and an announcement might in the works within FY22.

Implications for flows
Inclusion into the global bond indices will attract less volatile and passive investment flows into the domestic markets. As we had highlighted in Assessing prospects of bond index inclusion, with respect to assets under management (AUM), about USD200-220bn worth funds are benchmarked under the JPM GBI-EM, while ~USD2.3-2.5trn tracks the Bloomberg Barclays Global Aggregate Index (GABI). Every 1% weightage can potentially draw in inflows worth USD2-3bn (JPM GBI-EM) and ~USD20bn (BB GAI) respectively.

For a start, if the FAR securities are included, India's index weights could be in vicinity of up to 0.5% in the JPM GBI-EM and a bigger 10% on the Bloomberg Barclays GAI, potentially attracting a cumulative US$20-25bn, which can rise further if non-FAR securities are considered over the coming years. In addition to the ongoing discussions with the ICSDs which will require regulatory changes, we also note that there is typically a lead time for the process by way of buy-in by stakeholders etc. before the eventual inclusion. For instance the Bloomberg Barclays Global Aggregate Index is in midst of adding Chinese government and policy bank bonds over a span of 20 months since April 2019.

In March 2021, another global index FTSE Russell placed India on the Watch List for potential reclassification of its Market Accessibility Level from "0" to "1", and consideration for inclusion in the FTSE Emerging Markets Government Bond Index (EMGBI) as part of its semi-annual country classification. This watchlist inclusion marks an important first step for India's securities to be considered for eventual inclusion into a global index, with more than US$3.75trn reportedly tracking the cumulative FTSE Russell indexes. India was retained on the watch list at the September 2021 semi-annual review, pending the next update in March 2022. Besides maintaining discussions with the RBI, FTSE Russell has sought clarity on margin requirements and trade reporting, as well as ongoing reforms to the taxation regime which will improve the chances of GSecs being available on global settlement platforms. These are seen as prerequisites to support a future reclassification of India's market accessibility levels.

On the macroeconomic front, the need to lift India's potential GDP growth levels is likely to see government spending remain high, by extension underpinning annual borrowings of US$100-120bn. Provided the inflation trajectory remains favourable and fiscal consolidation is adhered to, foreign bond purchases will be an additional and relatively stable source of demand. This will help limit the rise in borrowing costs, by extension propping the INR. However, we don't expect sustained one-way appreciation in the currency given the policy preference to buffer the reserves stock by keeping INR volatility under check and competitive vs ACJ currencies despite strong flows.

China's experience
China's onshore bond market is the world's second largest, while its onshore FX market is Asia's fourth largest and growing steadily. In April 2019, Chinese government bonds and policy bank bonds were included in the Bloomberg Barclays Global Aggregate Index for the first time, of which China is projected to comprise around 6% upon full inclusion. This could generate around USD150bn in potential inflows over 20 months as these Chinese bonds are phased in.

JP Morgan added Chinese government bonds into its Global Bond Emerging Market Index in February 2020. FTSE Russell has also announced to include CGBs into its World Government Bond Index, starting from October 2021. Inclusion of Chinese bonds in all the three major indices is estimated to bring a total of USD300bn inflows. For more details on China's bond markets, please view our primer - China's onshore bond and FX markets.
To read the full report, click here to
Download the PDF
.
Subscribe
here
to receive our economics & macro strategy materials.
To unsubscribe, please click
here
.
GENERAL DISCLOSURE/ DISCLAIMER (For Macroeconomics, Currencies, Interest Rates)
The information herein is published by DBS Bank Ltd and/or DBS Bank (Hong Kong) Limited (each and/or collectively, the "Company"). This report is intended for "Accredited Investors" and "Institutional Investors" (defined under the Financial Advisers Act and Securities and Futures Act of Singapore, and their subsidiary legislation), as well as "Professional Investors" (defined under the Securities and Futures Ordinance of Hong Kong) only. It is based on information obtained from sources believed to be reliable, but the Company does not make any representation or warranty, express or implied, as to its accuracy, completeness, timeliness or correctness for any particular purpose. Opinions expressed are subject to change without notice. This research is prepared for general circulation. Any recommendation contained herein does not have regard to the specific investment objectives, financial situation and the particular needs of any specific addressee. The information herein is published for the information of addressees only and is not to be taken in substitution for the exercise of judgement by addressees, who should obtain separate legal or financial advice. The Company, or any of its related companies or any individuals connected with the group accepts no liability for any direct, special, indirect, consequential, incidental damages or any other loss or damages of any kind arising from any use of the information herein (including any error, omission or misstatement herein, negligent or otherwise) or further communication thereof, even if the Company or any other person has been advised of the possibility thereof. The information herein is not to be construed as an offer or a solicitation of an offer to buy or sell any securities, futures, options or other financial instruments or to provide any investment advice or services. The Company and its associates, their directors, officers and/or employees may have positions or other interests in, and may effect transactions in securities mentioned herein and may also perform or seek to perform broking, investment banking and other banking or financial services for these companies. The information herein is not directed to, or intended for distribution to or use by, any person or entity that is a citizen or resident of or located in any locality, state, country, or other jurisdiction (including but not limited to citizens or residents of the United States of America) where such distribution, publication, availability or use would be contrary to law or regulation. The information is not an offer to sell or the solicitation of an offer to buy any security in any jurisdiction (including but not limited to the United States of America) where such an offer or solicitation would be contrary to law or regulation.

This report is distributed in Singapore by DBS Bank Ltd (Company Regn. No. 196800306E) which is Exempt Financial Advisers as defined in the Financial Advisers Act and regulated by the Monetary Authority of Singapore. DBS Bank Ltd may distribute reports produced by its respective foreign entities, affiliates or other foreign research houses pursuant to an arrangement under Regulation 32C of the Financial Advisers Regulations. Singapore recipients should contact DBS Bank Ltd at 65-6878-8888 for matters arising from, or in connection with the report.

DBS Bank Ltd., 12 Marina Boulevard, Marina Bay Financial Centre Tower 3, Singapore 018982. Tel: 65-6878-8888. Company Registration No. 196800306E.

DBS Bank Ltd., Hong Kong Branch, a company incorporated in Singapore with limited liability. 18th Floor, The Center, 99 Queen's Road Central, Central, Hong Kong SAR.

DBS Bank (Hong Kong) Limited, a company incorporated in Hong Kong with limited liability. 13th Floor One Island East, 18 Westlands Road, Quarry Bay, Hong Kong SAR

Virtual currencies are highly speculative digital "virtual commodities", and are not currencies. It is not a financial product approved by the Taiwan Financial Supervisory Commission, and the safeguards of the existing investor protection regime does not apply. The prices of virtual currencies may fluctuate greatly, and the investment risk is high. Before engaging in such transactions, the investor should carefully assess the risks, and seek its own independent advice.