Single And Planning To Buy A HDB Flat? Learn how.
Being single in Singapore isn't always smooth sailing, but if there's one consolation that most singletons look forward to, it's turning 35. On your 35th birthday, you are finally eligible to buy your very own HDB flat. Hooray!
But it's not that simple, because singles have at least two different HDB schemes (Single Singapore Citizen Scheme and Joint Singles Scheme) and at least three major HDB flat types (HDB BTO, resale flats, and executive condominiums) to choose from.
To help you make these decisions, this article will run through your options for buying an HDB flat as a single.
(By the way, you cannot buy an HDB flat if you are below 35 years old - unless you are an orphan, widowed, or a single parent. You can buy a private home or a resale EC, however.)

HDB schemes that apply to Singles
What is the Single Singapore Citizen Scheme?
Of the two HDB schemes for singles, the Single Singapore Citizen Scheme (SSCS) is the more straightforward of the two options. Under SSCS, you are the sole owner of the HDB flat.
You have to be a Singapore citizen, at least 35 years old, and either single or divorced. If widowed, orphaned or a single parent, you can apply under this scheme from age 21. There may be further eligibility conditions depending on what type of flat you buy.
Under SSCS, you can choose only between an HDB BTO or resale flat.
The BTO option is cheaper but more restrictive, and also requires a much longer wait. (Sale of balance flats are also an option, but they are just as restrictive and not widely available.)
What about resale HDB flats then? Luckily, there are much fewer restrictions around that. More importantly, you can choose any size and any location you like.
Whichever type of flat you buy, BTO or resale, don't worry: CPF housing grants are available for singles too. You can get up to S$40,000 (BTO) or S$80,000 (resale) in grants for your HDB flat (about half of what couples/families get).
What is the Joint Singles Scheme?
If living all on your lonesome sounds, well, lonely, the Joint Singles Scheme (JSS) is an alternative. Up to 4 single Singapore citizens who are at least 35 years old - for example, unmarried couples or best friends - can apply for a flat together.
Apart from the BTO and resale HDB flat options, applying under JSS also unlocks the coveted executive condominium (EC) unit, which you can read more about below.
If you are applying for a flat under JSS, you will also have to decide on whether to register your names as a joint tenancy or tenancy in common. Read more about what to take note of when buying a home with someone who's not your legal spouse here.



Major flat types that singles can choose from
BTO, resale flat, or EC - which one should you choose? It might all boil down to your eligibility and how much flexibility you need. We've summed up the differences in the following table:
What are HDB 2-room flexi flats for singles?
Singles who want to buy an HDB BTO flat (or sale of balance flat) are restricted to 2-room flats in non-mature estates, regardless of whether they apply with SSCS or JSS.
So what are HDB 2-room flexi flats like? Pretty cosy, for a start. In the Feb 2020 BTO launch, those were about 38 sqm and 48 sqm in size. That's about half the size of a 4-room flat (93 sqm), or about ⅓ the size of a school basketball court.
Each 2-room flat has a main living area, a bedroom, plus kitchen and bathroom - think of it as similar to a studio apartment.
Wondering who your neighbours might be? HDB 2-room flats are typically occupied by senior citizens (as well as a few fellow singles), so the vibe will be a bit different from that of 4-room or 5-room HDB flats, which house more families with kids.
Singles are only eligible to buy new flats in non-mature estates, such as Sengkang, Punggol, Sembawang, Woodlands, Choa Chu Kang and Tengah (at the time of writing).
As mentioned, singles will face some restrictions when they opt for an HDB BTO or sale of balance flat, including:
Monthly income cannot exceed S$7,000
Either first or second time buying HDB flat (or any public housing)
In the last 30 months, you have not owned other any property locally or overseas
You cannot buy private property until you complete the 5-year Minimum Occupation Period (MOP)
However, the best thing about HDB 2-room flexi flats is the price - they start from only about S$100,000 before grants.
Can singles buy resale HDB flats?
Yes! Your resale HDB flat can be any size and in any location - you are really limited only by what you can afford.
While resale HDB flats can be larger and in more attractive locations, they can also cost quite a bit more than 2-room flexi BTO flats. For example, a quick search for 3-room flats on Bedok North Street 1 (near Bedok MRT station) on the HDB Resale Flat Prices portal shows they range from about S$300,000 to S$350,000 before grants.
You will also need to budget for renovation work - generally, the older the flat, the more extensive and expensive the renovation.
Despite the cost, resale HDB flats are a popular choice among higher-earning singles because the rules are more relaxed.
For example, there is no income ceiling for buying a resale flat (though income ceilings apply for housing grants and HDB loans). And if you own any other property, that's fine; just be sure to sell off your other property within 6 months of your resale flat purchase.
The resale flat buying process is also much quicker; it can take as little as a month from purchase to move-in. If you are eager for independence, you may wish to consider a resale flat, just be prepared to pay more.
Can singles buy new EC units?
ECs are highly sought after in the property market. They are built just like regular (private) condominiums, but are initially sold as public housing by HDB. Singaporeans enjoy subsidised prices on them when they are first launched, but can sell it on the open market 5 years later and potentially turn a profit.
Singles can buy new ECs, but only under the Joint Singles Scheme. You will need to form a household of 2, 3 or 4 singles, all of whom must be Singapore citizens and at least 35 years old.
Note that ECs are significantly more expensive than HDB flats. Going by recent EC launches, you would have to fork out at least S$800,000 to S$900,000 for the smallest units (which are slightly larger than 3-room HDB flats). Singles buying an EC are not eligible for any housing grants.
In terms of options, buying a new EC is somewhat similar to buying a BTO flat. There are limited ECs to choose from and they are usually located in non-mature estates like Sengkang and Punggol. After purchasing a new EC directly from the developer, you also have to wait 2 to 3 years before you can move in.
Note: We've mostly been talking about new ECs. Resale ECs, which are treated as private property, are open to singles under 35 years old, no scheme required. But the prices are a fair bit higher, and are comparable to what you'd pay for private condominiums.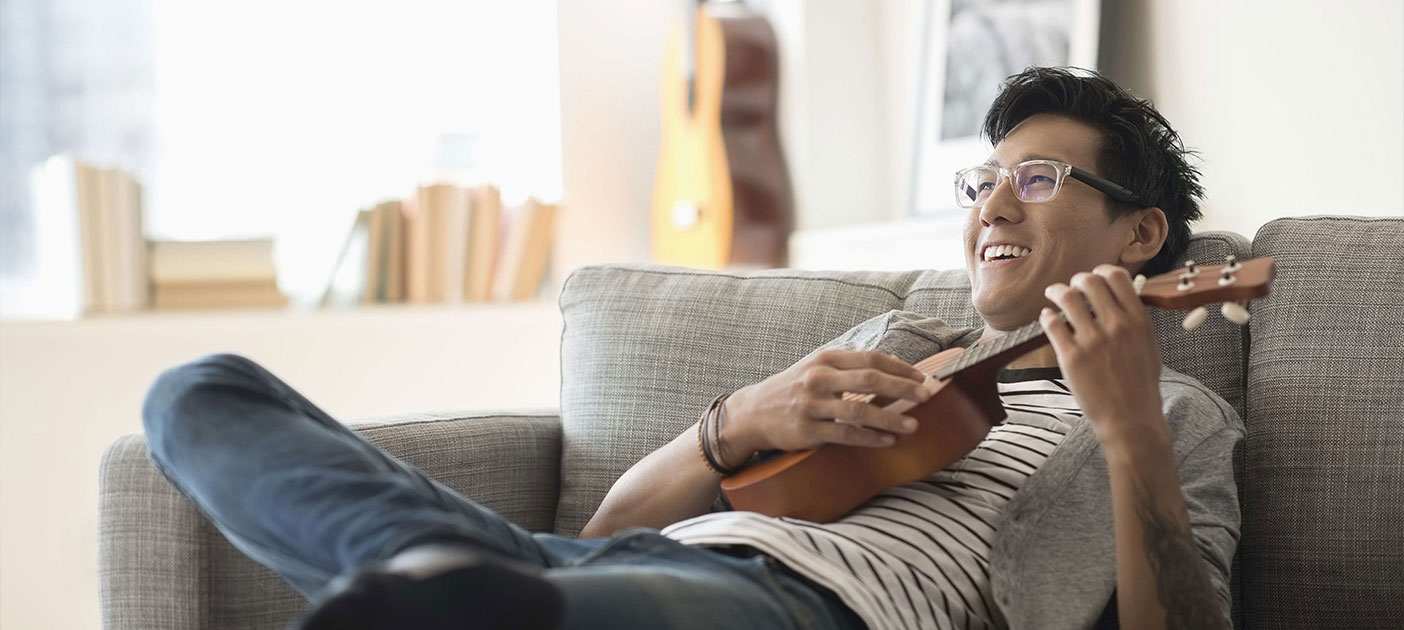 Home affordability issues as a single
As you can see, buying an HDB flat as a single is not exactly a simple matter. In fact, there are a lot of options - with a big variation in price points - that need to be considered carefully.
To get a better sense of what you can afford, you can use the MyHome Planning Tool to get a realistic gauge. If you are just starting out in your journey, you can use it to determine what price range you can comfortably afford.
Once you have an idea of the type of home that fits (or if you already have a dream home in mind!) you can use the tool to understand your financial commitments better.
How much down payment do you need to save up? And how much will your monthly home loan repayments be? These financial issues are essential for every Singaporean home buyer to think about, whether single or otherwise. Good luck!
Start Planning Now
Check out DBS MyHome to work out the sums and find a home that meets your budget and preferences. The best part – it cuts out the guesswork.
Alternatively, prepare yourself with an In-Principle Approval (IPA), so you have certainty on how much you could borrow for your home, allowing you to know your budget accurately.
You might be interested in