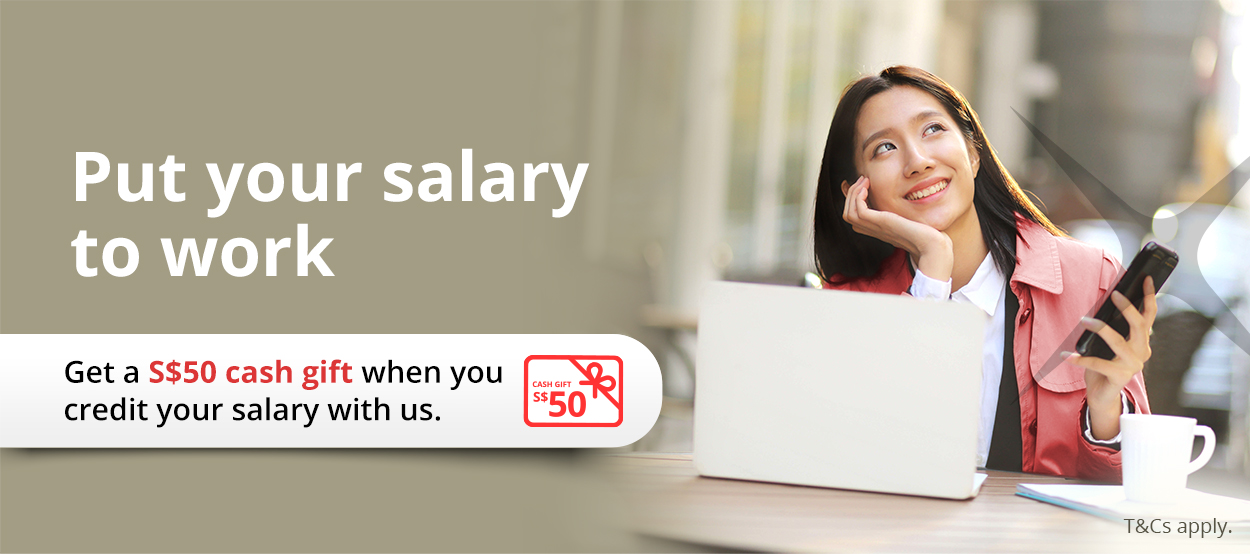 Make your hard-earned money work even harder
Who doesn't love payday? After all, we have traded our precious time and sweat for it. But is your salary working as hard (or even harder) for you?
With attractive interest rates on your savings, you know you're getting the most out of your money when you send your salary our way.
Get S$50 with your salary credit

From now until 31 Aug, switch your salary crediting account to DBS/POSB and receive a S$50 cash gift.


Limited to the first 2,000 customers who credit a minimum salary of S$2,000 for 3 consecutive months. For full terms and conditions, click here.
On top of the S$50 cash gift, here's why you should credit your salary with us!
Do you know that by salary crediting with DBS, you can earn higher interest on up to S$172,0001 of savings?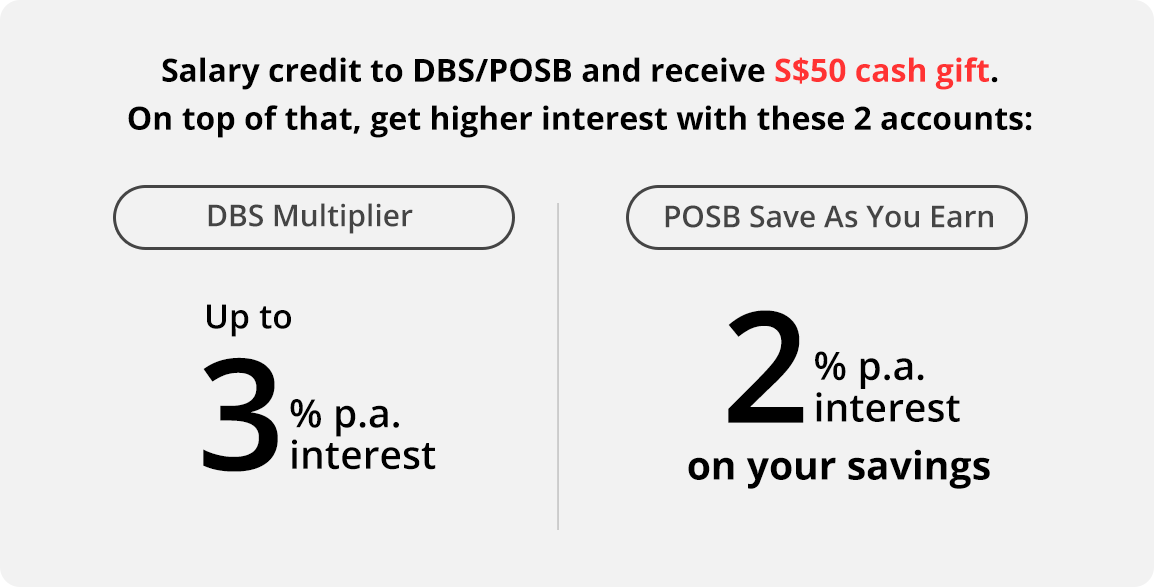 1 This is based on up to S$100,000 balance in DBS Multiplier and a monthly savings of S$3,000 for 24 months in POSB Save As You Earn Account
 

Use one account for everything - savings, expenses and multi-currency transactions
With no minimum salary required, DBS Multiplier Account makes it easy for anyone to earn higher interest and grow their money faster.
Tips to maximise interest when you credit your salary: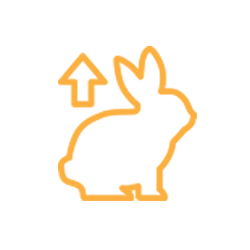 Gain more, earn more
Enjoy interest rates of up to 3% p.a. on bigger savings of up to S$100,000. No minimum transaction amount required.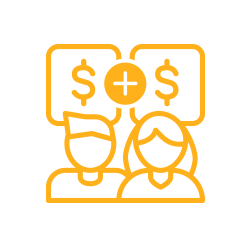 Join forces with your loved one
Never underestimate the power of dual income. Credit both yours and your loved one's salaries to a joint account to unlock even higher interest rates.

Multiplier effect
Upsize your interest rate when you transact in more eligible categories or increase your monthly eligible transactions.
 

Save a fixed portion of your salary into a POSB SAYE Account monthly from your DBS/POSB salary crediting account to earn 2% p.a. interest on your savings for the first two years.
Important tip: You should have a DBS/POSB Savings/Current Account as your salary crediting account before applying for SAYE.
Inform your HR to credit your salary with DBS/POSB and receive $50 cash gift!
Deposit Insurance Scheme
Singapore dollar deposits of non-bank depositors and monies and deposits denominated in Singapore dollars under the Supplementary Retirement Scheme are insured by the Singapore Deposit Insurance Corporation, for up to S$75,000 in aggregate per depositor per Scheme member by law. Monies and deposits denominated in Singapore dollars under the CPF Investment Scheme and CPF Retirement Sum Scheme are aggregated and separately insured up to S$75,000 for each depositor per Scheme member. Foreign currency deposits, dual currency investments, structured deposits and other investment products are not insured.