Let us help you plan your finances in the comfort of home.
Our financial planning experts are here to help you assess your financial health and answer any money-related questions you might have over a private one-to-one session.

If you are new to financial planning, such a session could be very beneficial – it will help you understand your financial status and explore what could be done to achieve your goals.

Best of all, it's free!

Get to know your financial needs and learn how to make your money work (better) for you.

Decide where you want to be financially and determine how much you would need to achieve your short-term and long-term goals.

Get an overview of your financial status and identify gaps that might impede your financial journey.

Learn how to make full use of the myriad of financial planning resources available at DBS.
The Burrow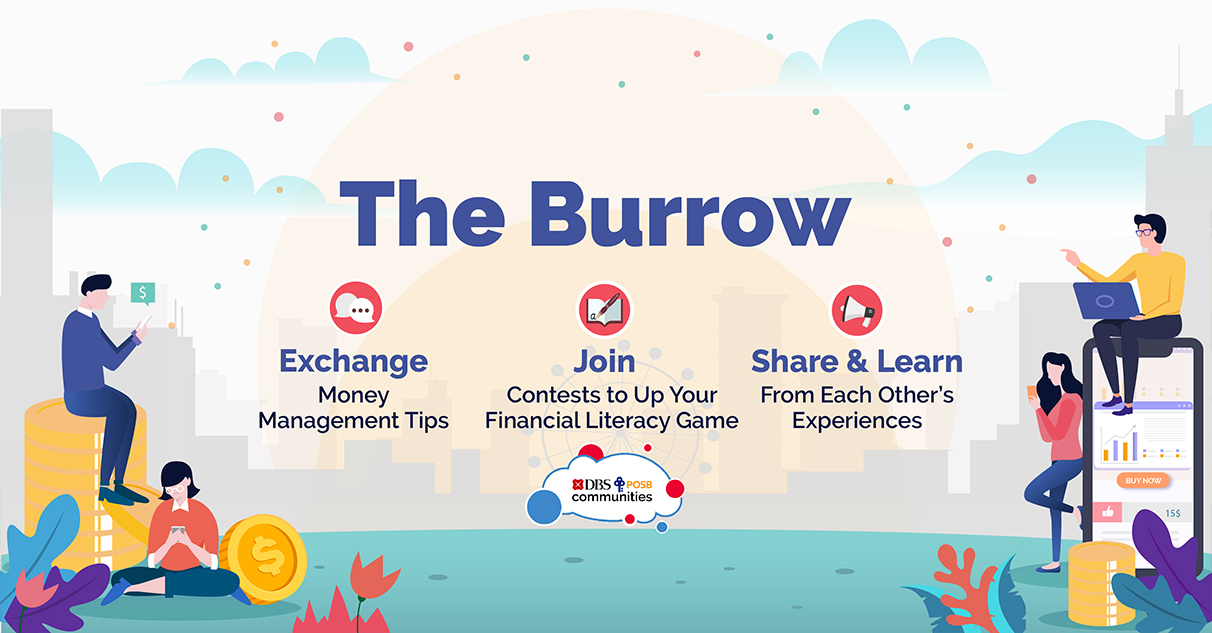 Join The Burrow or search "The Burrow DBS" on Facebook, and be empowered to make better financial decisions alongside others, just like yourself. #growwiththeburrow

As a community member, you'll get exclusive access to:
Money management content
Life hacks to unlock the full potential of your investments and savings
Exclusive contests to up your financial literacy game
Awesome community events to connect with like-minded individuals