Change DBS PayLah! Profile and Nickname
Find out how to update your DBS PayLah! profile and nickname instantly via DBS PayLah! App.

Part of: Guides > Your Guide to DBS PayLah!
Important information
Your DBS PayLah! details and picture will only be stored within the PayLah! app.
Do not share sensitive information.
How to change DBS PayLah! profile and nickname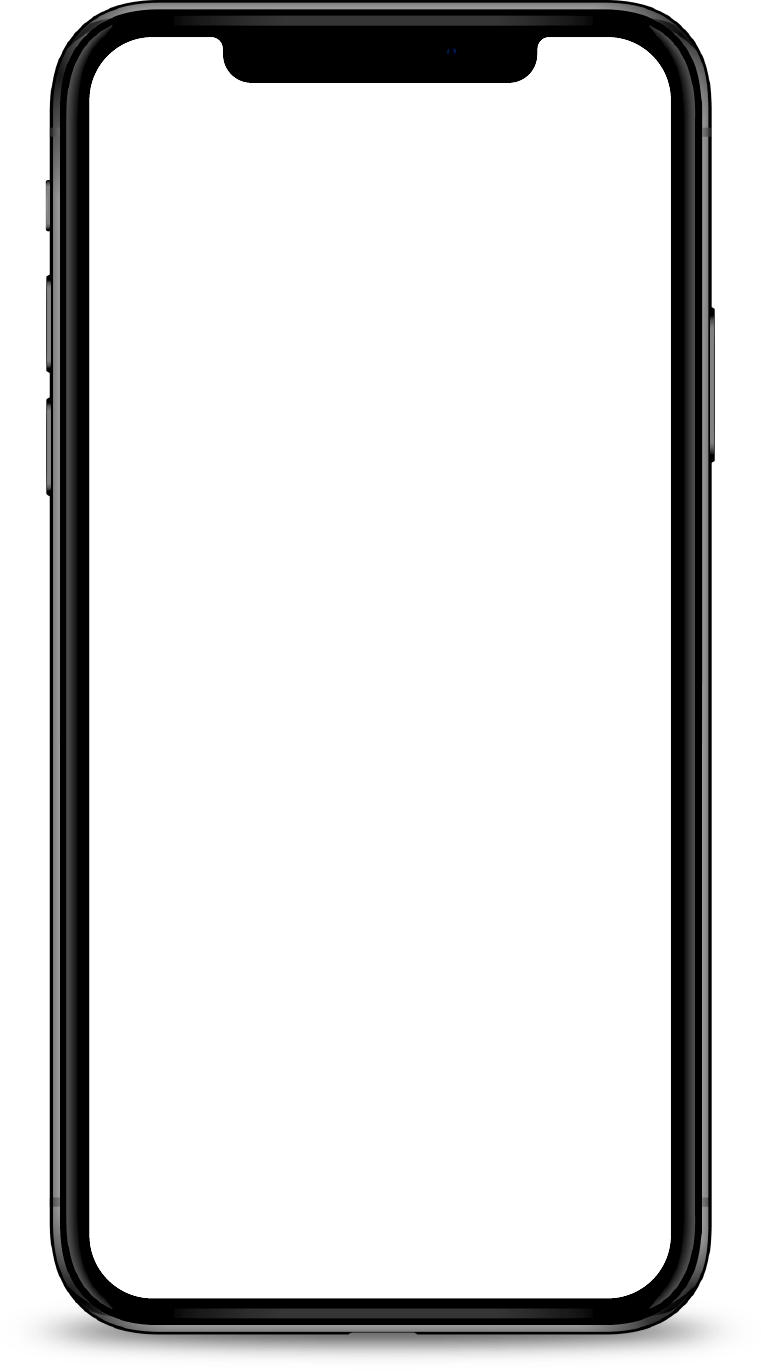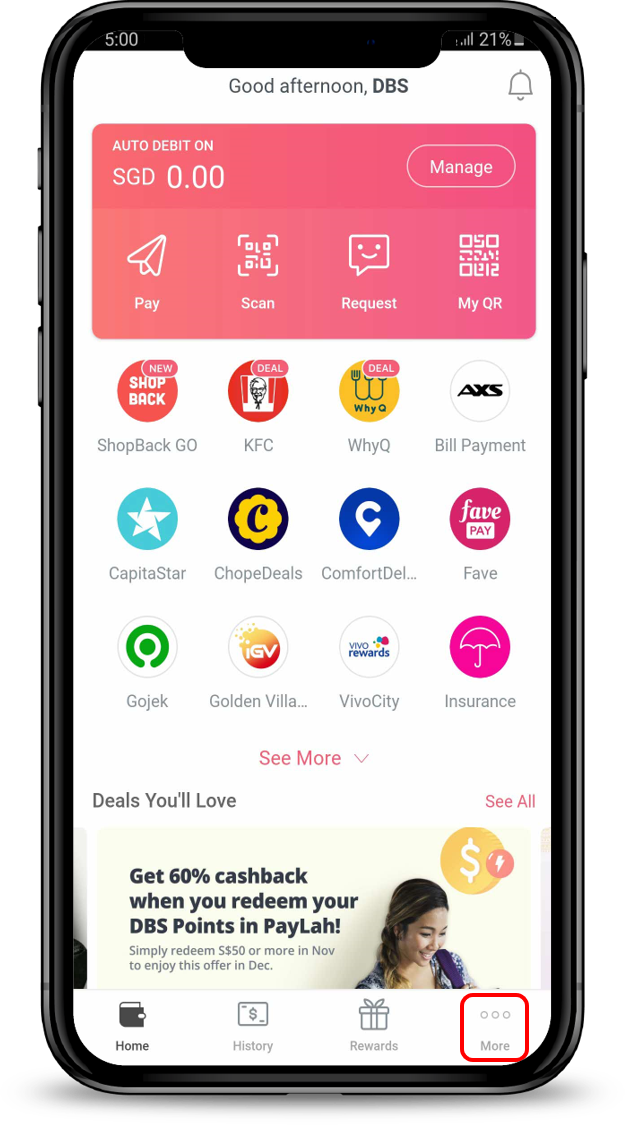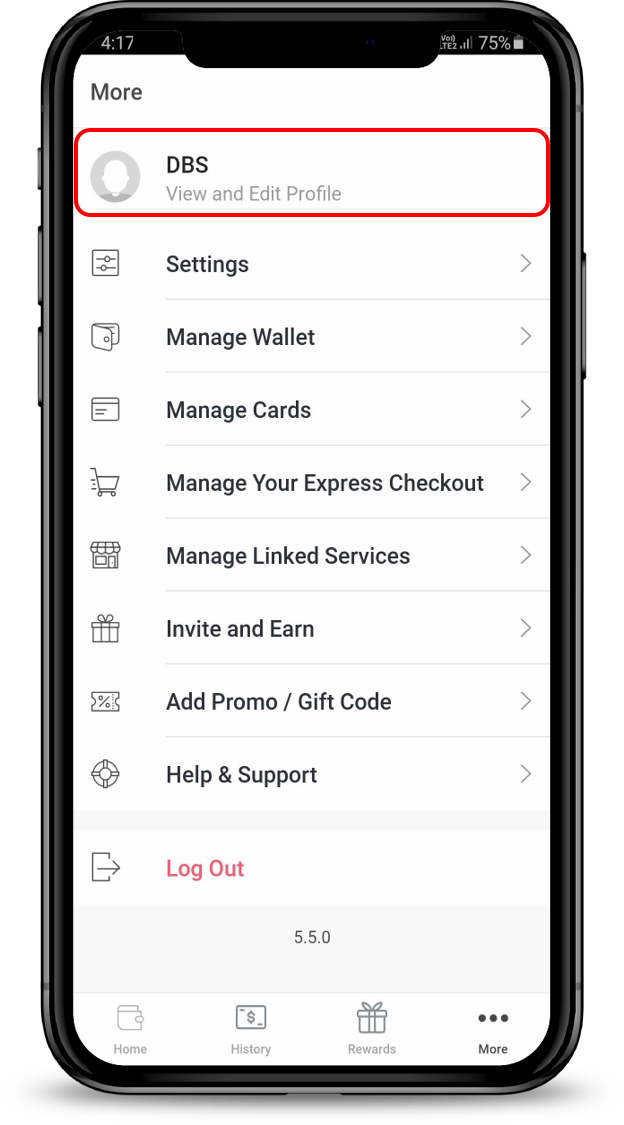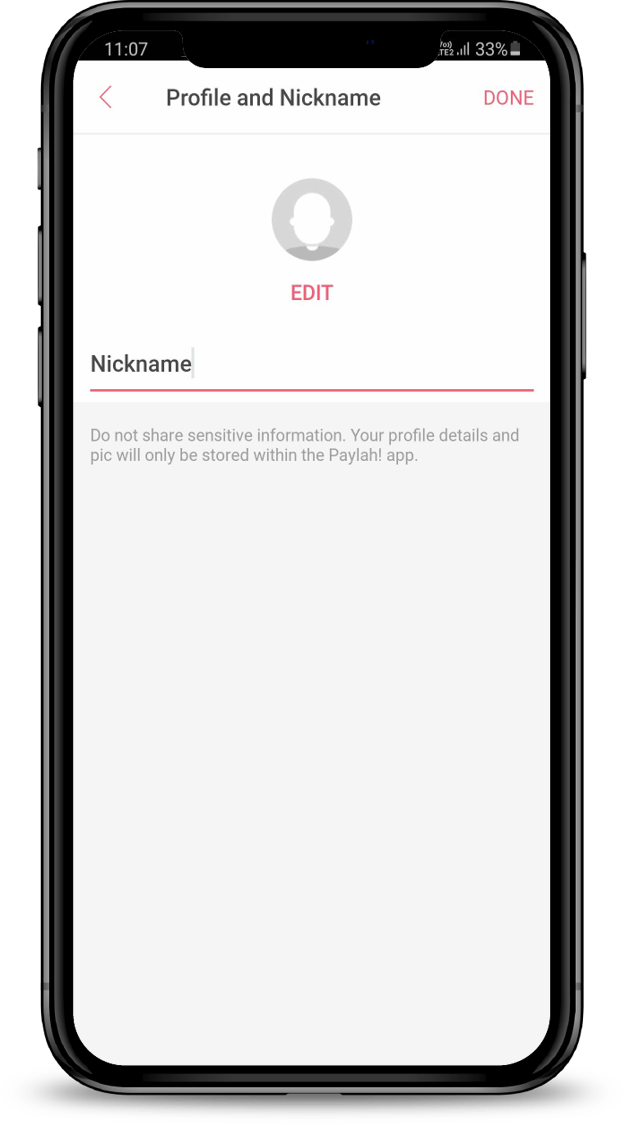 View via DBS PayLah! app
4 steps to change DBS PayLah! profile and nickname
Click on numbers to view screens.
Log in to DBS PayLah! with your Touch / Face ID or PayLah! User ID & Password.
Tap More at the bottom menu bar.
Tap View and Edit Profile at the top.
Change your profile picture and/or nickname and tap on Done.
Download the DBS PayLah! app on the App Store or Google Play or AppGallery
More information
Nickname is limited to 15 characters.
---
Was this article helpful?
Thanks for your feedback!
We'll continue to work towards serving you better.
---