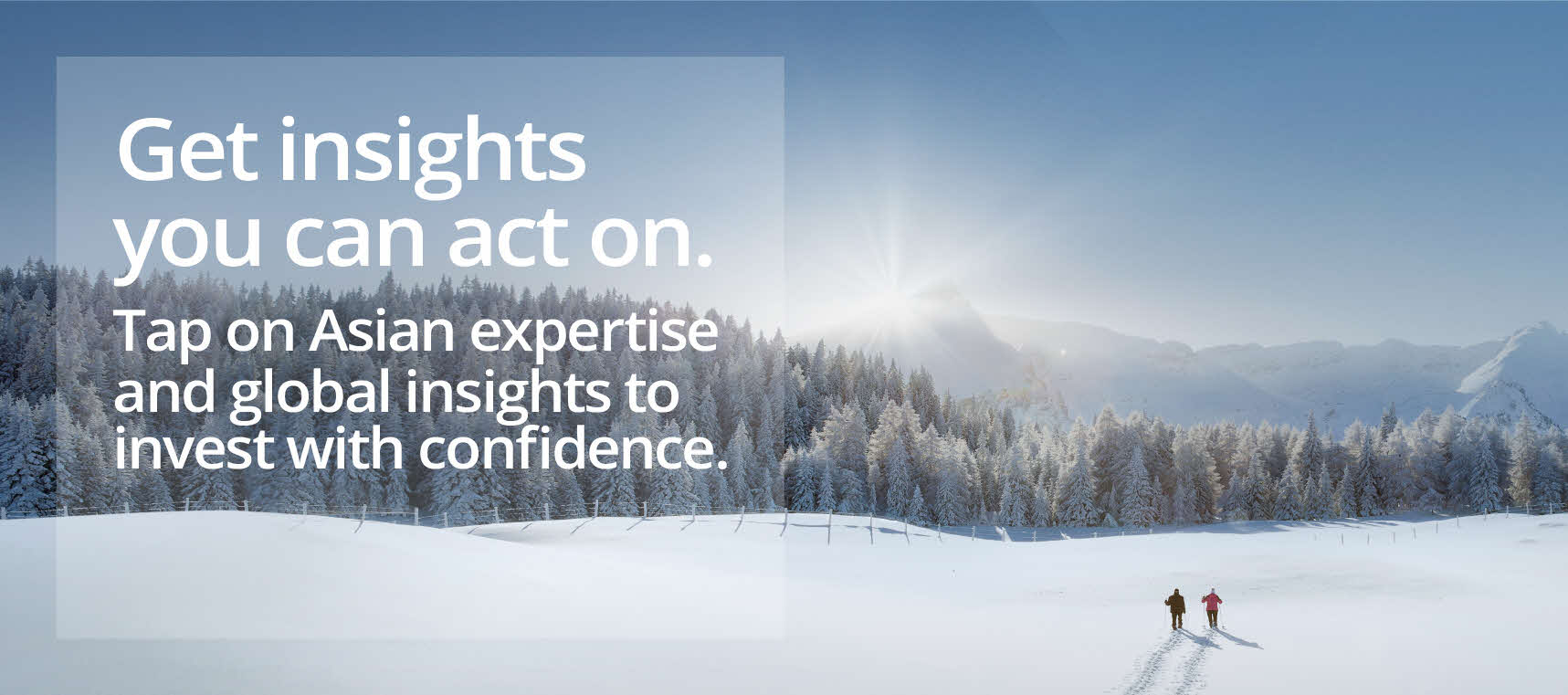 At a Glance
Actionable insights
On-ground insights paired with relevant investments.

Global expertise
Receive up-to-date insights from 3 centres of expertise.
Easily accessible
Stay in the know through a variety of channels.
 
Expertise from across the world
Make more informed decisions with up-to-date insights from three centres of expertise. Gain clarity across 19 markets and over 700 companies, with in-depth research from 600 analysts and economists.
 
More clarity with CIO insights
Our Chief Investment Office (CIO) brings you up-to-date insights and analysis on what's driving global financial markets.


Access the best today
To join DBS Private Bank,
simply maintain S$5 million in investible assets with us.