4 powerful ways DBS digibank helps you invest
Every minute counts in the market. Every second, a new development could have an impact on your investments. With the rise of technology, knowledge, data and tools are now readily accessible for seasoned and budding investors who lead equally fast-paced lifestyles to make sharper investment decisions.
That's why we're always working hard to make investing more effortless with DBS digibank. With daily insights and relevant investment ideas from our Chief Investment Office (CIO) plus enhanced tools to act on them, here's how DBS digibank helps you grow and manage your portfolio.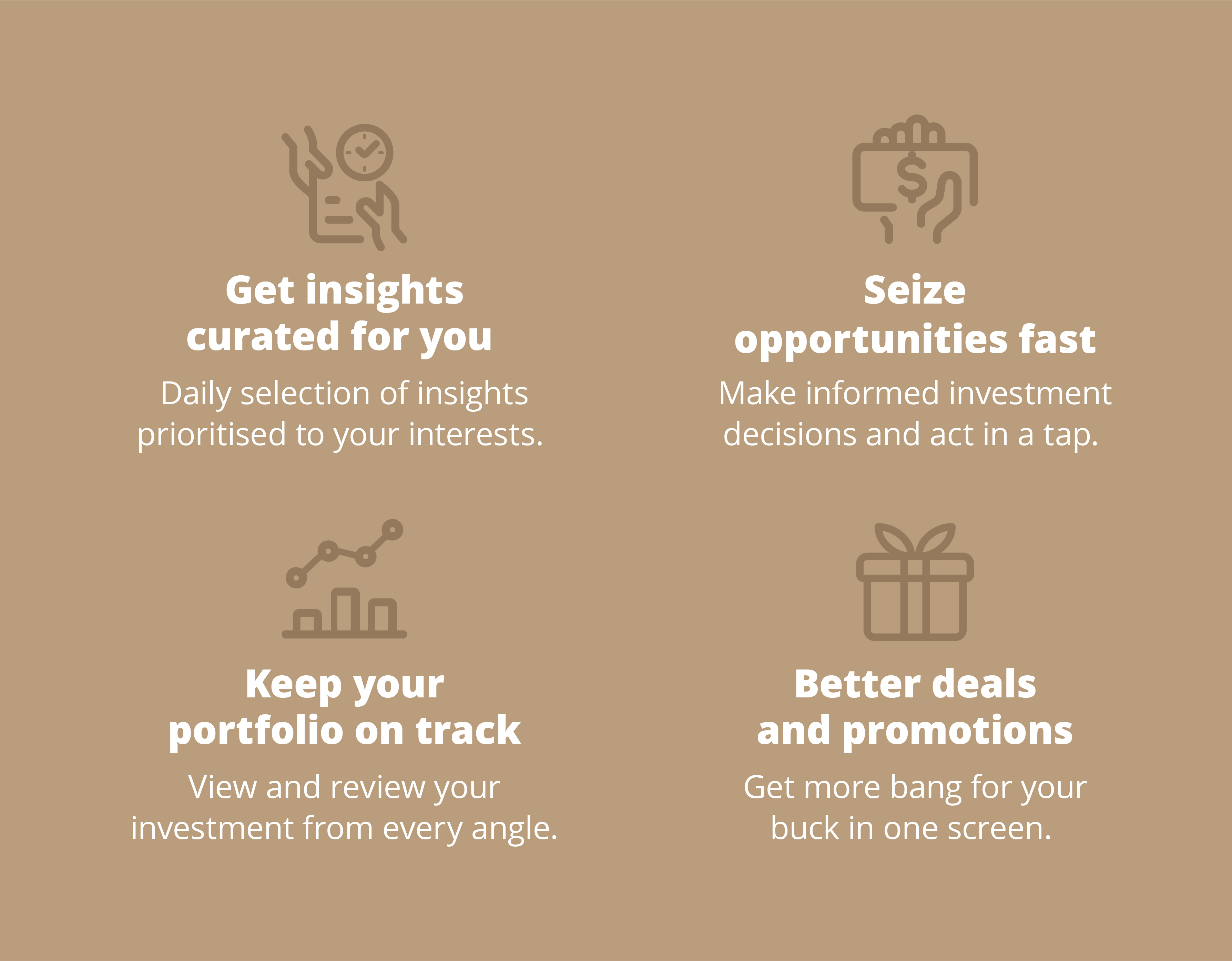 Fresh insights to get in front of the market
Start your day right with insights curated for you. Our CIO, Hou Wey Fook shares his take on what's driving the market in CIO Daily Insights, so you're always ahead of the crowd.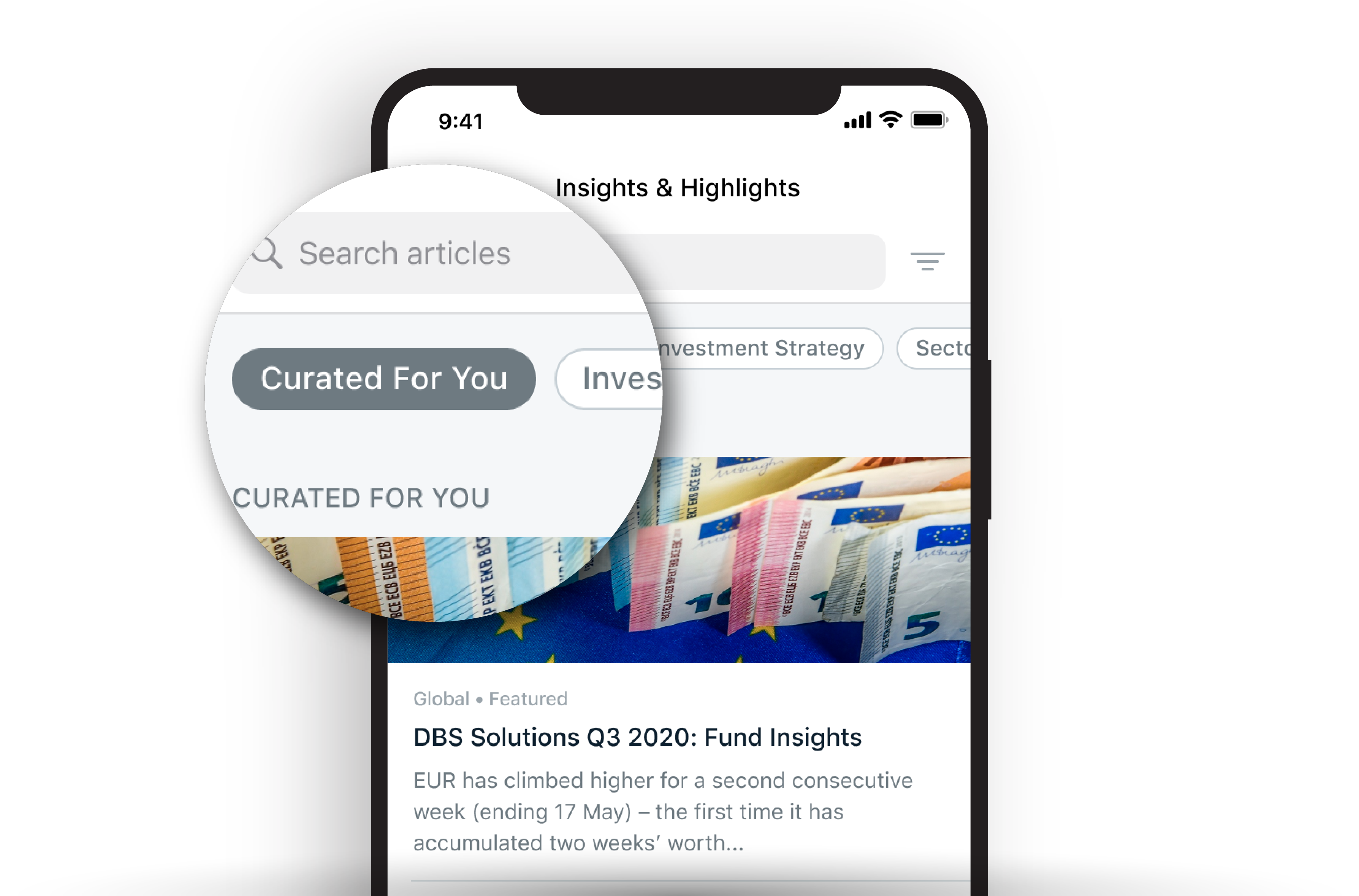 Investment ideas you can act on right away
We pair research with a relevant investment idea. So if you see an opportunity you like in the article, simply scroll down to act on it instantly.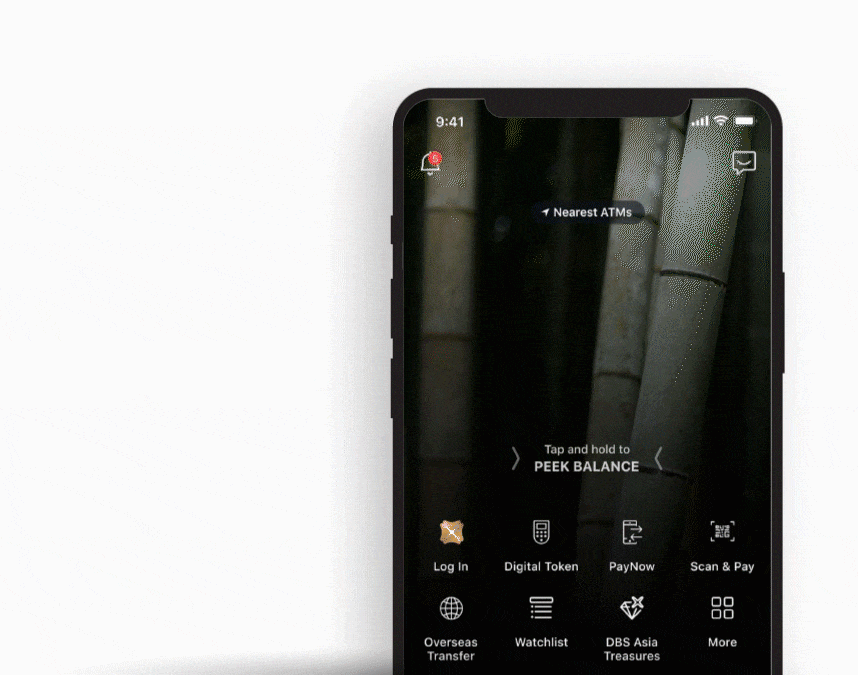 Review. Monitor. Act.
We've also redesigned DBS digibank so you can view your investments the way you choose, sorting by unrealised gains & losses, market value and currency. This makes it easier for you to analyse and decide on your next move with confidence.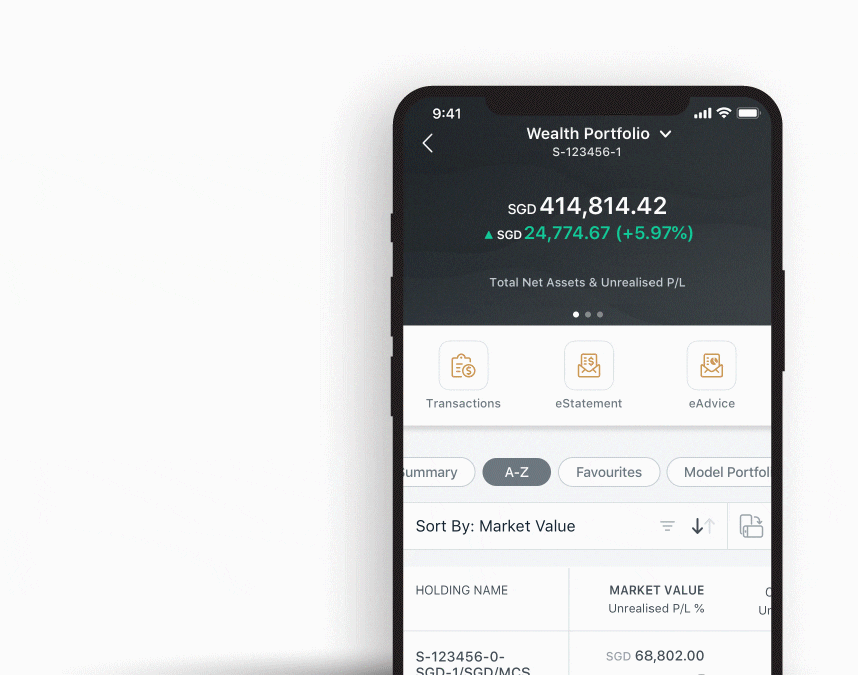 Is your asset allocation suited to the current outlook? Just align your holdings to CIO guidance with our model portfolio view. A simple side-by-side comparison makes it a breeze to stay on track.
Get more for your dollar, euro or pound
We don't want to you to miss a good deal, so we've brought together all offers and promotions in one screen. Just tap in, and you're ahead even before you trade.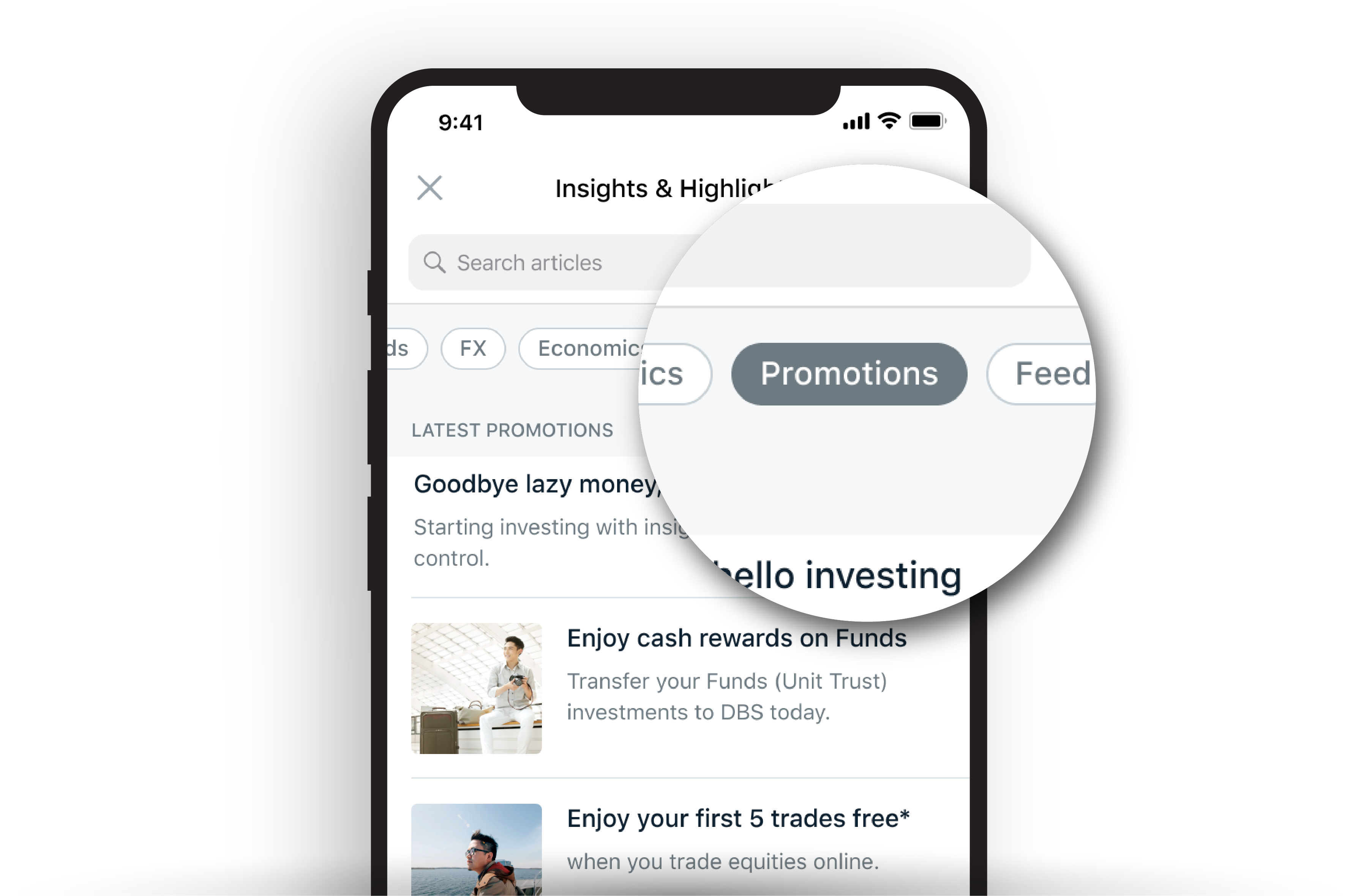 One login is all you need to grow and manage your wealth. With personalised insights to help you capture opportunities with confidence, anytime and anywhere you choose.
Not on DBS digibank yet? Register for online banking and download now.
Forgot User ID or PIN
Help and support for DBS digibank
Can't find DBS digibank mobile app?
Click
here
or scan this QR code.
Disclaimers and Important Notices
This article is meant for information only and should not be relied upon as financial advice. Before making any decision to buy, sell or hold any investment or insurance product, you should seek advice from a financial adviser regarding its suitability.
More on this topic