Live unstoppable
with us
It starts here. Grow and protect your wealth for everything that matters with DBS Treasures. Make sharper decisions with personalised expert advice, supported by digital intelligence. And seize opportunities fast with a suite of sophisticated investment products. Ready? We are.
---
PERSONALISED INSIGHTS AND ADVICE
A team of wealth experts on hand
Aided by digital intelligence, your team gets a clear view of your finances, and customised alerts to proactively keep you ahead of opportunities.
Right insights, at the right time
We'll spot opportunities that suit your interests – insights from our Chief Investment Office include investment ideas you can act on right away.
We'll alert you to opportunities
Investing or spending abroad? We'll look out for the currencies you use most often and send you alerts, so you never miss a good rate.
---
Sophisticated suite of solutions
Access to exclusive solutions
Unlock a wider range of investments exclusively available to Accredited Investors, including structured products, DBS-managed funds and more.
---
Dedicated account for investments
Stay on top of all your investments
With a dedicated account for all your investments, you can view, monitor and review your portfolio effortlessly in one place. Goodbye spreadsheets.
Know what every dollar is doing for you
Analyse your investments easily. See gains and losses, view by market value or currency. And decide your next move with confidence.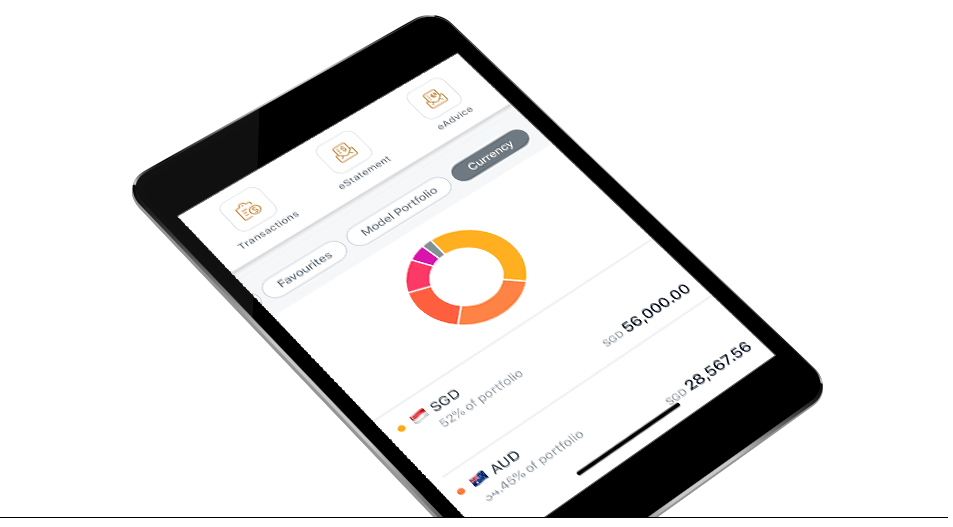 All-in-one app
Invest, bank and manage in one place.
DBS iWealth® puts it all in your hands. No more switching apps to invest or to do your day-to-day banking. It's all in one easy, intuitive app.
Trade forex, funds and equities effortlessly
With the only app that lets you invest in them all, you'll have a world of assets at your fingertips to diversify your portfolio.
Get expert advice to guide your decisions
Tap through your trades confidently, with personalised insights and investment ideas from our Chief Investment Office.
---
Wealth experiences
The right connections. By invitation.
From networking events to product launches, we'll connect you to the opportunities you want. And a wealth of lifestyle privileges to match.
Make your move today
Get the DBS Treasures experience now as an Accredited Investor with investible assets of S$350,000.
---
You live life unstoppable. And we're here to help you catch all opportunities.
Steven Ong
Head of DBS Treasures Singapore