AIA – Improved Claim Payment Process
Vietnam's first insurance claim pay-out powered by APIs helped AIA improve its claims process, which was prone to human error, and customer experience.

"Consumer trust is critical to life insurers in Vietnam, and we recognise that we can build it through a good claims experience. Our strong partnership with DBS has created a solution that made our claims journey quicker, simpler and more efficient, thus improving our customers' experience and trust in AIA Vietnam."
Mr. Le Thanh Nam, Chief Financial Officer – AIA Vietnam
About AIA
AIA Group Limited and its subsidiaries (collectively "AIA" or the "Group"), including AIA Vietnam, comprise the largest independent publicly listed pan-Asian life insurance group. Founded in 2000 with the aim of protecting the prosperity and financial security for Vietnamese people, after 22 years of operation, AIA Vietnam has affirmed its position as one of the leading life insurance companies in the market. To date, AIA Vietnam has a wide system of more than 200 offices in more than 50 provinces and cities across the country. AIA is currently serving and ensuring financial safety for more than 1.5 million customers in Vietnam and has cumulatively paid insurance benefits for hundreds of thousands of cases with a total amount of more than 8,800 billion VND.
Transactional speed bumps
In Vietnam, insurance claims processing is often a time-consuming procedure that is prone to error due to the countless manual steps involved. It involves laborious processes such as manually attaching payment instructions to the beneficiary list before sending it to the bank for processing, which leaves potential gaps for payment detail mismatches. In the event of a mismatch, the resolution process is even more tedious, taking days to complete and requiring several teams to assist with verifying the information. This results in a poor customer experience and negatively impacts customer satisfaction.
AIA recognised the need to streamline and enhance the claims process and sought a modern payment to its customers, saving valuable time and effort while removing the potential for human error.
In this digitized claim approval process, AIA's policy-payment system, LPS, sends the payment solution to reduce error risk while minimising operational disruptions and keeping development costs low.
Accelerating the process with digital transformation
Partnering DBS Vietnam, existing pain points and potential solutions were discussed and this led to the creation of an enhanced payment solution delivered via DBS RAPID, DBS' award-winning suite of business banking APIs. This allowed AIA to automate the underlying instruction to DBS via an API. DBS then digitally validates the beneficiary information and responds immediately to AIA via API if there are any errors. The new API-based system allows AIA to review and amend incorrect information quickly, reducing the number of steps and parties involved in validating and verifying information. The result is an upgraded policyholder experience with significant time saved when managing payment exceptions.
More value in less time
With the help of DBS RAPID, AIA was able to upgrade its claims payments process and to offer a more efficient client solution. This new optimised solution led to increased operational efficiency for AIA by centralising and digitising work done by various teams, removing the need for tedious processes and reducing time spent. This allowed customers to receive claims payouts more quickly and enjoy an improved user experience.
The solution also supported AIA's customer experience transformation. Wanda Britton, Chief Customer Officer at AIA Vietnam said, "We are focused on making a difference for customers at key moments that matter as we transform our customer experience – and claims is one such moment. Making an insurance claim can be a stressful time when someone is already feeling vulnerable, so we desire to make the experience seamless, easy and quick. Hence, our emphasis has been on streamlining our practices and making things digital and simpler for our customers."
The close partnership and focus on customer journey between AIA and DBS enabled the successful implementation of this solution despite the challenges faced during the pandemic. This exemplifies DBS' commitment to wholly understanding its customers' needs and tailoring a solution that provides the best results.
This co-created payment solution was named as winner of Best Payments and Collections Solution at The Asset Triple A Treasury, Trade, Sustainable Supply Chain and Risk Management Awards 2022. DBS was also named as the Best Service Provider – E-Solutions Partner (Indonesia, Singapore, Taiwan, Vietnam) in this same awards programme.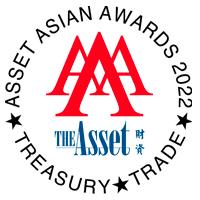 Best Service Provider – E-Solutions Partner (Indonesia, Singapore, Taiwan, Vietnam)

 

Best Payments and Collections Solution – AIA (Vietnam)
Contact us by completing this form here to find out more or explore how to digitalise your payments or collections.