New hope for financing growth in Asia 2021
As China strengthens its trade relationship with Asia, new growth opportunities are emerging for export-led countries and regional supply chains, here's how a landmark financing deal exemplifies investor confidence and faith in Asia's agribusiness.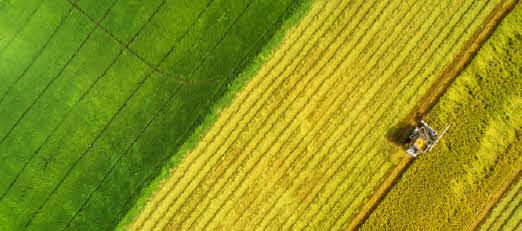 China's growing commitment to Asia
China's recovery from the economic fallout of COVID-19 has been speedier than expected. Its economy outperformed the rest of the world in the second half of 2020, reaching higher than pre-COVID levels.
Yet, despite China's increasing dedication to its onshore market, the economic giant also remains committed to strengthening its offshore ties in Asia. Within the first 10 months of 2020, ASEAN became China's largest trading partner, surpassing the EU and the US.
As of 15 November 2020, China became the largest member of the Regional Comprehensive Economic Partnership (RCEP), creating an EU-like trading zone between 15 Asia-Pacific (APAC) nations and ASEAN. These developments have several benefits for APAC including an expected boost to merchandise exports among signatories by around US$90bn annually.
A landmark financing deal shows buoyancy again
Confidence in Asia's strengthening supply chain is exemplified by new deals, despite the global economic downturn. New Hope is one such example. New Hope Singapore Pte Ltd ("NHS") is a Singapore-incorporated entity that serves as the strategic offshore platform of agribusiness enterprise New Hope Liuhe Co., Ltd ("NHLH"), a leading agribusiness player in China.  
NHLH had aggressive expansion plans in China and internationally, they reached out to DBS to finance their aspiration. A USD350m three-year term loan facility, where DBS was sole coordinator and facility agent was raised to finance NHLH's domestic and overseas business.
Chen Xingyao, CFO of NHLH, shared, "The successful closure of NHS USD350 million club loan facility could not have been achieved without the hard work from the company team and immense support from various financial institutions, with DBS acting as the sole coordinating bank. Despite the global COVID-19 pandemic and uncertainty in the financial market, we had strong support from financial institutions partners in China, Singapore, and Europe, providing New Hope with very competitive pricing, tenor and terms and conditions."
Market insight and tailored solutions made all the difference
H1 2020 saw a sharp increase in USD funding cost, which caused some lenders to retract. DBS responded quickly by offering New Hope a USD50m commitment in Cross Currency Swap (CCS), capitalising on the SGD-USD CCS curve to lower overall borrowing cost. 



Borrowers with a Chinese parent seeking offshore loans are first required to register and seek approval from China's NDRC, usually a 3-month process. DBS coordinated the preparation of a signed mandate letter for early registration, resulting in fast drawdown just 10 days after signing.




As the sole coordinator for the deal, DBS worked closely and tirelessly to systematically resolve all issues, ensuring the deal closure and drawdown timeline were adhered to.
Mildred Chua, Managing Director and Head of Syndicated Finance, DBS, said, "The geographically-diversified nature of the lenders from Europe and Asia reflects the broad support that New Hope was able to attract from the banking market, and represents the Company's achievements and growth over the years. DBS is honoured to be the sole coordinator for their landmark transaction, and we look forward to more collaboration in the future."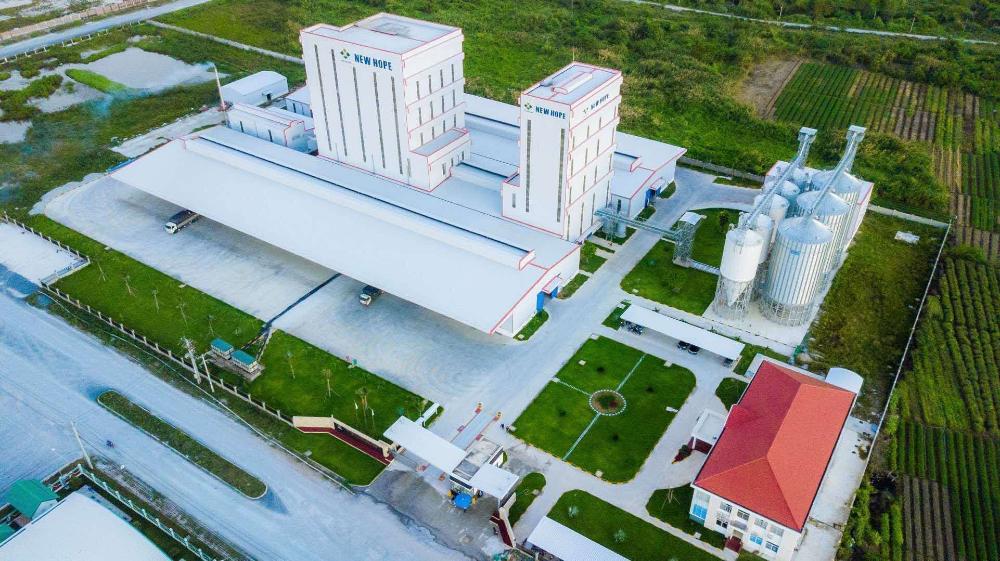 The future is Asia, but you need the right partner
Asia's high-growth economy presents several opportunities for investment, interconnectivity and business expansion. But even with further market integration brought on by RCEP, specific challenges exist which require expert knowledge of the various markets.
Yook Pow Chin, Executive Director and Head of Food & Agribusiness, DBS, adds, "Due to the increased focus on food safety and domestic food security, industrial players like New Hope is expected to benefit. With our farm-to-fork coverage and insight of the Food & Agribusiness value chain, DBS Food & Agribusiness team is well-positioned to support corporates in their business regionally."
As a leading Asian bank, DBS understands the intricacies of doing business in the region's most dynamic markets and is committed to finding the right-fit solutions that address businesses' unique strategic needs.
Adrian Chai, Managing Director of Institutional Banking Group, DBS, shares, "As the largest bank in Singapore and in ASEAN, DBS will continue to promote cross-border connectivity and collaboration between Singapore and China. With our rich experiences in the region and established franchise network, we will continue to support Chinese companies to explore business opportunities outside of China and help Asian corporates grow in China."
Get in touch with our Food & Agribusiness team to find out more about our industry-led financing solutions, or our Syndicated Finance team if you are interested in club loans across diverse sectors in Asia.
#leadingwithDBS