Our Sustainability Approach
Sustainability at DBS
Creating long-term value in a balanced and responsible manner
Our Sustainability Approach
Sustainability at DBS
Creating long-term value in a balanced and responsible manner
Responsible financing
Our financing plays a critical role in directing capital flows and unlocking opportunities that support sustainable development. We stand by our clients who are motivated to make a positive impact, for example, in the areas of renewable energy, green buildings, sustainable food and agricultural systems and using alternatives for scarce materials. 
As stakeholders and society raise their expectations for businesses to deliver sustainable solutions for our planet, we see opportunities to offer banking solutions that can help meet those expectations. We seek to address the environmental, social and governance ("ESG") challenges by providing credit and facilitating trade and investment flows responsibly. 
Our approach to responsible financing provides a point of reference, outlining our sustainability commitments and the expectations we have of our clients, forming the basis of our corporate business relationships.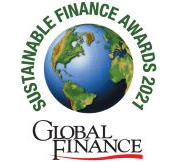 Global Finance
Sustainable Finance Awards – 2021
Outstanding Leadership in Sustainable Project Finance, Global
Outstanding Leadership in Green bonds, Global
Outstanding Leadership in Resource Management, Global
Outstanding Leadership in Sustainable Project Finance, APAC
Outstanding Leadership in Sustainable Finance, APAC
Outstanding Leadership in Sustainable Transparency, APAC
Outstanding Leadership in Social Bonds, APAC
Outstanding Leadership in Sustainable Loans, APAC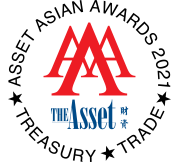 The Asset
Treasury, Trade, Sustainable Supply Chain and Risk Management Awards – 2021
Best ESG Transaction Bank, APAC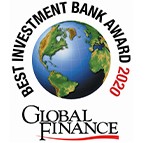 Global Finance
World's Best Investment Banks and Derivatives Providers – 2020
Best Investment Bank for Sustainability Finance, APAC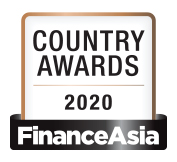 FinanceAsia
Country Awards – 2020
Best Sustainable Bank - Singapore

Euromoney
Awards for Excellence – 2020
Best Bank for Corporate Responsibility, APAC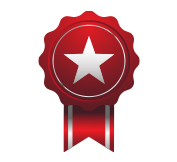 Asiamoney
Private Banking Awards – 2020 & 2021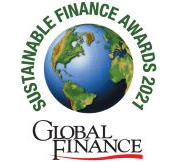 Global Finance
Sustainable Finance Awards – 2021
Outstanding Leadership in Sustainable Project Finance, Global
Outstanding Leadership in Green bonds, Global
Outstanding Leadership in Resource Management, Global
Outstanding Leadership in Sustainable Project Finance, APAC
Outstanding Leadership in Sustainable Finance, APAC
Outstanding Leadership in Sustainable Transparency, APAC
Outstanding Leadership in Social Bonds, APAC
Outstanding Leadership in Sustainable Loans, APAC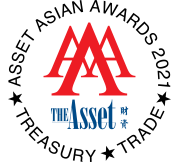 The Asset
Treasury, Trade, Sustainable Supply Chain and Risk Management Awards – 2021
Best ESG Transaction Bank, APAC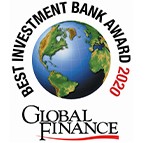 Global Finance
World's Best Investment Banks and Derivatives Providers – 2020
Best Investment Bank for Sustainability Finance, APAC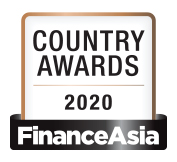 FinanceAsia
Country Awards – 2020
Best Sustainable Bank - Singapore

Euromoney
Awards for Excellence – 2020
Best Bank for Corporate Responsibility, APAC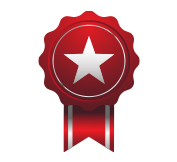 Asiamoney
Private Banking Awards – 2020 & 2021