A head for figures
Millennials are putting their stamp across the world, making real their aspirations in ways that previous generations might never have thought of. Our series delves into how young people took bold steps to achieve their life goals in Big Plans Take Time. Consultant Bryan Toh, our eighth profile, tells Michelle Bong that staying fiscally fit involves finding your own spend-versus-save formula.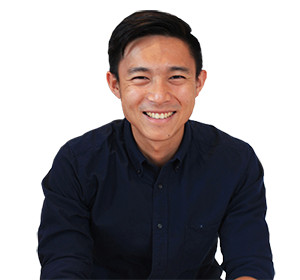 Singapore-born, London-based management consultant Bryan Toh's job involves helping businesses solve their problems. To date, the 26-year-old's project-based work has seen him spending weeks at his desk developing an app for a client, then travelling all over Europe preparing to roll out a new piece of technology for another.
His daily challenges range from developing a quick, effective solution for a thorny problem to keeping up with his peers in a fast-paced industry.
He's experiencing all this at one of the Big 4 consultancies, KPMG UK, which he joined after a summer internship there opened his eyes to new career options. So he changed his original plans to pursue a career in journalism or foreign affairs.
After graduating last year with an international relations and management degree from the University of Exeter, this true-blue Singaporean, who loves his Teochew muay (porridge) and Zion Riverside Food Centre prawn mee, has put off his homecoming.
Meanwhile, he's learning to spend wisely while enjoying life in London, and minimising homesickness by whipping up family recipes for curry chicken and sweet and sour pork.
MONEY SMART FROM THE START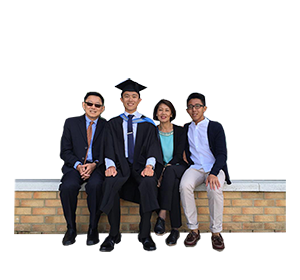 My parents raised my brother and me to appreciate the value of money. Mum implemented a household points system when I was 10 that allowed us to redeem additional allowance if we did chores. It taught me that money must be earned and handled with care. Such experiences nudged me to start budgeting in my teens.
For my own finances, I emulate my parents' approach to financial planning. I was also fortunate to get my first glimpse of the power of investing from my grandfather, a very thrifty man and a keen observer of the stock market.
MANAGING DOLLARS AND SENSE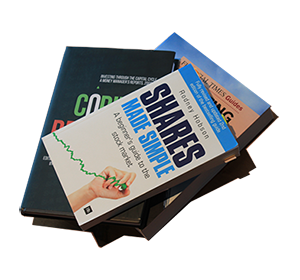 To me, there are two parts of being financially savvy: controlling your money, and employing it. I have a decent handle on the former — thanks, London cost of living! With investing, I'm dabbling in cautious assets like investment-linked insurance policies and ETFs (exchange traded funds).
I trim costs by cooking my meals, grocery shopping in the evenings when soon-to-expire items go on deep discount, and optimising my travel routes. Such small savings add up. I also read widely, implementing financial practices from sites like MoneySavingExpert. And I listen to podcasts like The Motley Fool's MarketFoolery.
FINDING HIS FORMULA
Of my current salary, 24 per cent goes to taxes, 32 per cent to rent and utilities, 11 per cent to investment funds and 26 per cent to personal expenses. I save 7 per cent.
Tax and rent are significant obligations I don't have much control over. Ideally, I'd like to save or invest 50 per cent of my salary after expenses. In the long term, I aim to have a portfolio that — in conjunction with investments such as real estate — allows me to achieve the living standards I want purely via returns.
Eventually, Singapore will be where I sink roots. I want to start a company that leverages technology to improve business efficiency or customer experience. It will be based in the Asia Pacific region, with operations elsewhere as a possibility.
Ready to start?
Speak to the NAV crew today for a free financial health check and how you can better plan your finances.