Spending tips to consider during NS
During our school-going years, many of us would have used cash, EZ-Link cards or automatic teller machine (ATM) cards to pay for our purchases as we had limited access to other cards.
Back then, we might only have heard of debit cards through our parents and older siblings. So, most of us would not be familiar with the key differences between ATM cards and debit cards.
On the surface, they share some similarities which include the ability to withdraw money from an ATM, and when used for purchases, funds are deducted from our savings account.
With that in mind, debit cards do provide other benefits over using an ATM card.
Why you should consider a debit card
If you are interested to find out more about how to take advantage of debit card perks, let's hop right in!
1. Online shopping friendly
With the immense growth of online shopping and e-commerce in recent years, you are very likely to be part of an ever-growing crowd that has embraced the idea of online shopping being a click away, or transacting from the comfort of your own home.
In order for shoppers to enjoy this convenience, they will likely need to have a debit or credit card because most online retailers require it as a method of payment for transactions. Hence, if you are planning to do some online shopping while serving your National Service (NS), it is an opportune time to consider getting a debit card.
2. More benefits over ATM cards
One of the main benefits is the ease of getting a debit card which is supported by payment platforms like Mastercard or Visa. This offers the benefit of payment security when making online purchases. Moreover, you will be able to make purchases when you are overseas.
You will also be rewarded for spending via your debit card with benefits ranging from cashback to reward points, enabling you to get the best bang for your buck.
These benefits are usually applicable to both your online and offline spending, allowing you to get rewarded whenever you whip your card out.
3. A worthy alternative to a credit card
When compared to credit cards, debit cards do not offer a line of credit. Instead, they are directly linked to your bank account. One of the benefits of this is that it can limit or reduce the risk of uncontrolled spending. You're more likely to think twice about spending on a "want".
At the same time, it is unlikely that you qualify for a credit card during NS and benefit from its host of advantages. Nevertheless, while benefits for debit cards tend to pale in comparison to credit cards, you can still enjoy some benefits that are typically found in credit cards as shared in the point above.
This is why a debit card makes a worthy alternative.
In addition, using debit cards allow you to track your expenditures better than if you had used an ATM card. For instance, you can better track which segments you are spending on. All you have to do is to log in into DBS Internet Banking or digibank to view your transaction history. Better yet, if you use the digital financial advisory tool DBS NAV Planner, it will automatically sort your expenses by category for you, help you set up a sound budget and close your money gaps.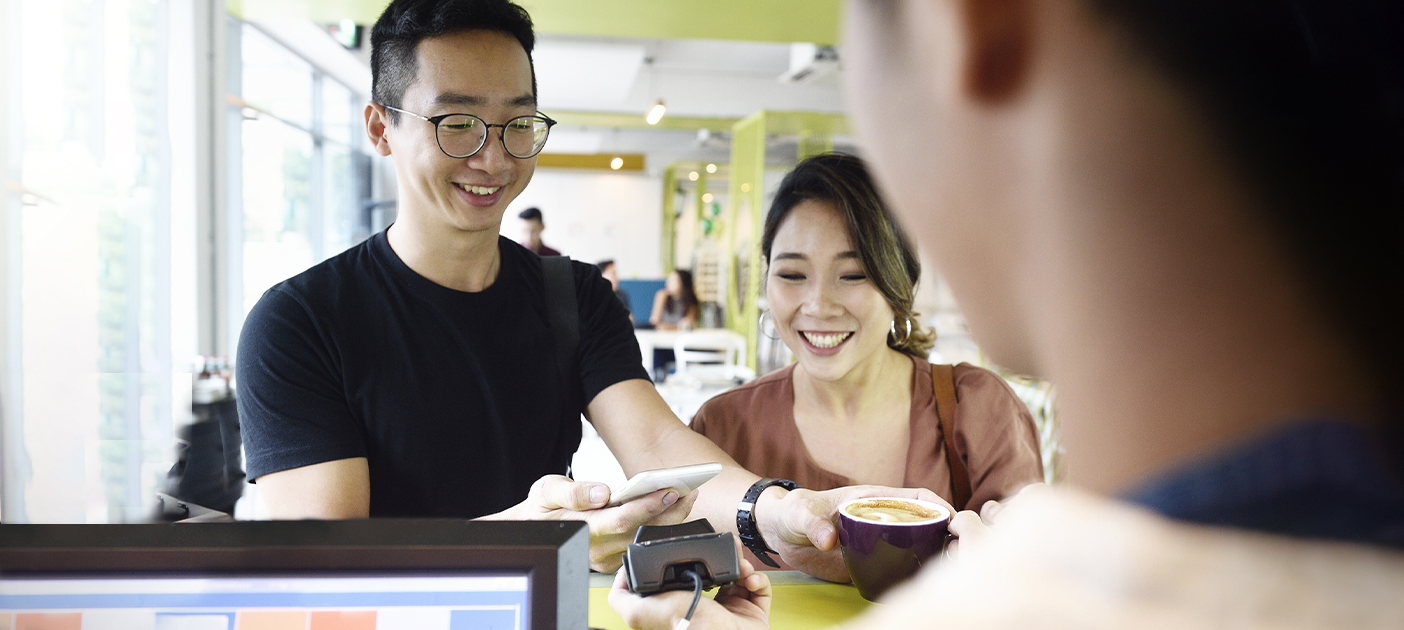 4. Options created with NSFs in mind
In Singapore, there is a wide range of debit cards available, each with its own unique features and benefits. So how do we start choosing one?
One common strategy is to pick a card that fits your life stage and spending habits.
There are two options for full-time national servicemen (NSFs) who bank with DBS and POSB. They are the SAFRA DBS Debit Card (if you are enlisted in the Singapore Armed Forces) and the HomeTeamNS-Passion-POSB Debit Card (if you are enlisted in the Singapore Civil Defence Force or the Singapore Police Force).
In celebration of NS55, you will receive a year of membership in either SAFRA or HomeTeamNS, which makes you eligible to apply for these respective cards.
One of the best things about these cards is that annual fees are waived as long as you remain a SAFRA or HomeTeamNS member.
On top of that, both cards offer a 2% cash rebate on your local Mastercard contactless transactions, 1% cash rebate on online transactions and 0.3% cash rebate on all other retail transactions. And while you are an NSF, there is no minimum spending required to enjoy the rebate, allowing you to save on your every purchase.
With these cards designed with NSFs in mind, what are you waiting for?
To apply, login to your digibank app, select More > Apply > Cards or visit the sites for SAFRA DBS Debit Card and HomeTeamNS-Passion-POSB Debit Card respectively.