Hidden wedding costs that will surprise you
With the average Singaporean wedding costing anywhere from $40,000 and up, holding this joyous celebration in Singapore can become quite an expensive affair.
But while most people are familiar with the big-ticket expenses like a hotel banquet and the pre-wedding shoot, don't forget to factor in these 5 areas that many couples tend to overlook!
1. YOUR WEDDING OUTFITS, ACCESSORIES AND MAKEUP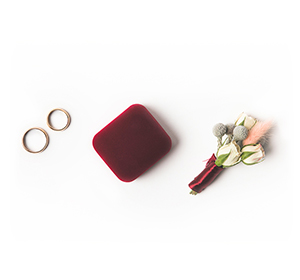 Most couples remember to set aside money for the wedding gowns and suits, but many overlook the additional costs that can arise if you need to observe customary rites, such as a traditional getup and the accompanying jewelry for a Chinese tea ceremony with the elders. Not every bridal package offers this option, so you may end up having to purchase one yourself.
Additional embellishments on your wedding gown can also add more fees to your bridal package. If you're a DIY bride, you may need to alter their gowns with a tailor which also costs money.
Make-up is another unsuspecting cost that should be taken into consideration too, as some brides have ended up paying a 4-digit sum for make-up trials before they finally find the perfect make-up artist who can help achieve their ideal look.
What about your complementing accessories and shoes? If you're going for a more glamourous look, stuff like diamond earrings or pearl necklaces certainly don't come cheap.
Don't forget the outfits for your bridesmaids and groomsmen as well!
2. DÉCOR AND WEDDING STATIONERY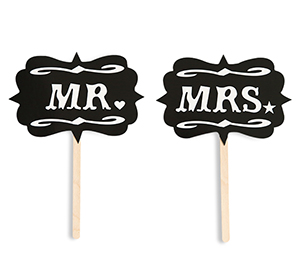 If you're holding a hotel banquet, your package may include complimentary wedding invitation cards and direction signages. However in recent years, more and more hotels are partnering with printing shops like T-dragon where you have to bear these costs (albeit at a discounted rate).
Another question to think about is how many cards you will need to make – save-the-date, wedding invitations, placards on each seat, program booklets, thank you cards, etc. If you're looking to save on costs, explore if some of these can be sent digitally as an alternative (such as a Facebook event invite in place of a save-the-date card).
Depending on the kind of card design, printing treatment and paper texture you want, the costs can vary quite widely. Laser cuts, metallic foil stamping or embossing are popular options but will set you back by more.
Many brides love the idea of saying their vows under a wedding arch, but a typical arch may cost anywhere from $350 to $3000. As for your wedding floral décor, will you be using fresh and seasonal flowers? David Austin roses and peonies may look Instagram-worthy, but they also tend to be priced more than other flowers like daisy sprays or carnations. If you hanker a floral centrepiece on every guest table, that will also balloon your bill!
To cut down on costs, try mixing with some artificial flowers and rose petals. You can also get the other décor items such as ribbons and wedding signs off Taobao where they typically cost much lesser.
3. FOOD AND ALCOHOL CORKAGE
Some hotels and restaurants charge a sizable sum for free-flow alcohol, and if you choose to bring in your own bottles, they usually will charge you a corkage fee. Should you have guests with special dietary requirements, such as vegetarian or halal options, you may need to also top-up extra budget for them.
Do you want an edible wedding cake for your guests to enjoy as well? In that case, add another $700 to your bill, or more if you want a customised cake from a reputable brand, as some of these bakers charge $1,500 and up!
4. HIDDEN VENDOR COSTS
Are any of your vendors charging you a transport fee? What will be the hourly rate if your wedding extends beyond the agreed-upon eight or ten-hour package and your photographer or videographer must stay back to capture everything? Are they expecting a token sum of appreciation at the end of the night? What about their meals, will you need to pay for an additional headcount because surely you wouldn't want to starve your vendors while they work for you, would you?
5. OTHER MISCELLANEOUS FEES
Ang baos or red packets for your wedding helpers can add up to a significant sum, not forgetting your bridesmaids and groomsmen, parents and relatives, emcees, reception ushers, page boys and flower girls, wedding coordinators, etc. The bigger your bridal crew, the more you may expect to pay, and this can easily range upward of $1000 if you have a wedding crew of ten or more.
Door gifts for your guests is another expense to think about. Options like honey jars or bath salts can start from $2.50 per bottle, or you may try to find cheaper options on Taobao as well.
Last but not least, don't forget the GST!
To get the most out of all your wedding spending, check if you can use your credit cards..
Preparing your finances for the big day and beyond
Want to get started on your savings journey for your big day or future plans? Head down to NAV Hub for a one-to-one session for you and your significant other to assess your current financial health today. It is free-of-charge and comes with no obligations.
Are there other wedding costs you should expect?
Don't let any surprises dampen the spirit of this joyous occasion! Be prepared for associated costs early - ask those who have been through this journey!