10 common misconceptions about investing
Always wanted to start investing but did not for one reason or another? Maybe you were concerned about getting things wrong because it seems really complicated, or maybe you've always thought that it requires a lot of money to start. Let's look at 10 common misconceptions and lay all of that to rest.
LAY THEM TO REST AND START YOUR INVESTMENT JOURNEY TODAY
I CAN ALWAYS START INVESTING WHEN I'M OLDER
You could, but waiting to start presents a huge opportunity cost. If you start investing at say, age 50 instead of age 30, you may be pressed to take riskier investments to earn the same return as you would have if you had started earlier. You could lose money and have no time to recover from those losses. Start sooner rather than later. Investing small amounts regularly for a longer period of time allows you to take advantage of reinvesting and the compounding effect.
I SHOULD INVEST WHEN I HAVE MORE CASH
With a larger sum of money you would have more options for investment. However you could also be tempted to pour more money into a single investment, which may increase your risk. Consider investing small amounts at regular intervals instead. This reduces the risk from market conditions in a given time period. Starting small also means that you can start earlier. You'll also have more financial commitments as you get older, which might make setting aside a sum for investment equally challenging later on. Start small and keep it going.
INVESTING IS COMPLICATED
A BTO means you get a brand-new flat with no prior history. You won't have to worry about whether the previous flat owner had a loan shark history or if the flat was involved in some tragedy. Another big advantage is the full 99 years lease on a new flat. This makes it almost impossible for any buyer to outlive the flat.
INVESTMENT IS A LONG-TERM MONETARY COMMITMENT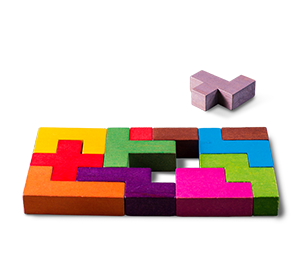 The level and length of commitment depend entirely on your trading psychology and investment needs. If you are patient and willing to ride out short-term instabilities in the market, long-term investing may help you benefit from the power of compounding. If that's not to your liking, you can try short- or medium-term investments that let you take advantage of market opportunities and cash out in a couple of months or years.
MY CPF WILL BE SUFFICIENT FOR MY RETIREMENT
Mandatory CPF contributions can help to pad your available retirement funds, but you have to put it in perspective. Costs of living will also change with time, and there's no way of accurately predicting what the future will look like. With life expectancies on the rise, it's also possible to outlive your CPF funds. It would be wiser to assume that CPF funds will not be sufficient to provide for your retirement, and start investing to build your retirement nest-egg now. You may want to consider putting your CPF funds to work as well.
I DON'T HAVE TIME TO KEEP AN EYE ON THE MARKET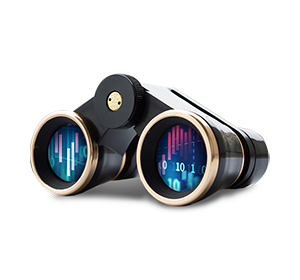 Given our busy lives when even finding pockets of free time throughout the day can be hard, the idea of having to constantly monitor an investment can be a deterrent to one taking the first step into investing. However, there are investment opportunities and strategies that adopt a more hands-off approach, such as buying and holding for the long term or setting aside automated monthly contributions. Investing in certain funds or stocks of blue-chip companies with a long-term view will also provide you the option to monitor your holdings at regular intervals instead of having to continually respond to daily market fluctuations and the ever-changing sentiment of investors.
INVESTING INVOLVES A LOT OF FEES. IT MIGHT NOT BE WORTH PAYING FOR THAT
Growing demand for retail investing has made professional fees more competitive. Research the rates of different fund managers to get a sense of the market rate before appointing one. While you could cut the fees by doing the research and analysis yourself, a paid professional likely has access to specialised tools and research that you don't have access to.
I WANT TO INVEST ONLY IN BRANDS THAT I AM VERY FAMILIAR WITH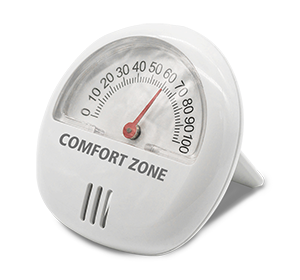 While investing in familiar brands means less work to be done, there are downsides to that. You would be limiting your investment opportunities, because the brands you're familiar with may not be fundamentally sound investments. Hot stocks aren't always the best investments. You should look at whether a company delivers value to its consumers sustainably.
I DON'T KNOW ENOUGH ABOUT INVESTING TO BE ABLE TO START
Make the process simple for yourself. You don't have to know everything there is to know in order to start investing! You just have to know your financial needs and risk appetite, then find and decide on a strategy for getting there. Attend courses or speak to a financial professional or advisor if needed.
MY HOME IS MY INVESTMENT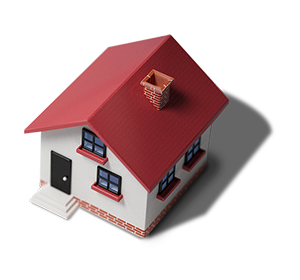 Singaporeans have historically been drawn to property as an investment because of our limited land space. Property does have the capacity for generous capital gains, but downturns in the market or changes in regulation will be hard to respond to. Also, unless you intend to downgrade to a smaller property upon retirement, property is hard to turn into liquid cash. The selling process takes time, and you'll have to make alternative living arrangements.
Ready to start?
Speak to the NAV crew today for a free financial health check and how you can better plan your finances.