How much do you need for your child's education?

If you've only got a minute:
It's never too early to save for your child's future as tertiary education cost is high and expected to rise
Remember to take into account the effects of inflation on your savings
You may consider various investments, higher interest savings accounts or endowment plans to grow your child's education fund.

Is it too early to plan?
How old should your child be before you start planning? The quick answer - As soon as possible. Starting to save early and consistently would give you more time to reach your target funds, thanks to the magic of compounding.

If you're a new parent, you might be thinking—why should I plan for something that takes place almost two decades down the road? The reason: costs will be high and is expected to continue to rise. Here's a look at the current tuition fees and related costs for an undergraduate education, both local and overseas.
University location

Estimated cost per year

Singapore
S$8,200 – S$29,3001
(depending on course)
Australia
S$19,240 – S$43,2902
(depending on course)
United Kingdom
S$31,000 – S$40,0753
(depending on course)
United States
S$13,428 – S$73,8524
(depending on course)
In Singapore public universities, a four-year undergraduate program costs around S$33,000 for Singapore Citizen students. This is approximately a third higher than what it was 10 years ago, and does not include other miscellaneous fees. With demand rising, it's safe to assume that fees are likely to increase further.

If you're thinking of sending your child to an overseas university in Australia, the UK or America, the fees charged by universities are markedly higher, S$19,000 to an eye-watering $74,000 per year. Factor in student accommodation, living costs and flights, and the amount could reach $100,000 for a single academic year, which is just about enough to wonder if you will ever retire.
How should you plan for your child's future?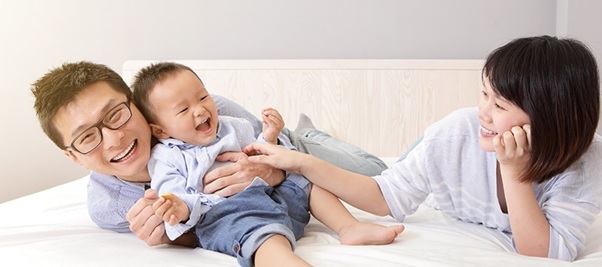 Start by identifying the approximate amount needed, and how many years you have to reach that target. A Singapore-based student typically enters university at approximately 18 years old (or 20 years old for males). The savings target should factor in education cost inflation, or the possible increase in fees over the two decades. Based on the average cost of $33,000 for a Singapore undergraduate education, with an annual inflation rate of 2%, the amount in 20 years' time would stand at about S$49,000.

From this, work backwards to determine the amount you need to regularly set aside, taking into account the benefits of compounding interest on your savings over time.
Investing in your child's education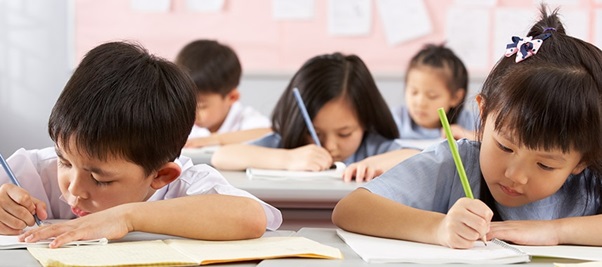 Even if your expected savings do not match the target amount, don't worry. Apart from making frugality your faithful friend, you could also speed up to your target by considering savvy investments. Talk to a wealth planning manager, who would be able to provide you with sound advice on possible next steps.

A popular option for parents is to start with an endowment plan that protects your savings, and a savings account that earns you higher interest.

An endowment plan helps you grow your savings with fixed returns, and lets you choose the payout age, to match with your child's educational milestones. Such plans may allow you to pay premiums for a fixed period of time and get back a portion of the cash value upon maturity.

Other ways to increase your saving power include opening a savings account such as DBS Multiplier Account, which rewards you with higher interest of up to 4.1% p.a. when you credit your salary and transact in one or more of the following categories: credit card spend, home loan instalment, insurance, and investments. Best of all, there's no minimum credit card spend or salary credit required.

On top of that, there are numerous investment products that you can consider to help grow your money. Depending on your investment profile, you could opt for unit trusts, bonds, equities or Exchange Traded Funds (ETFs). Investments do carry risks, so do your research, and consult a financial expert.

No matter which way you choose to go, remember to schedule regular reviews of your savings to ensure that you are on track. Adjust saving patterns or make appropriate changes to your plans if necessary.


Sources
1http://www.nus.edu.sg/registrar/administrative-policies-procedures/undergraduate/undergraduate-fees
https://www.ntu.edu.sg/NSS/NSSFinance/FeesTuitionGrant/Pages/TuitionFees.aspx
https://www.smu.edu.sg/about/financial/tuition-fees
https://sutd.edu.sg/fees
https://www.suss.edu.sg/courses/admissions/tuition-fees
http://www.singaporetech.edu.sg/sites/default/files/AY201718_Tuition_Fees.pdf
2https://www.mastersportal.com/articles/1589/study-abroad-in-australia-tuition-fees-and-living-costs.html
3https://www.idp.com/singapore/study-in-uk/cost-of-study/
4https://www.idp.com/uae/study-in-usa/cost-of-study/
Ready to start?
Speak to the Wealth Planning Manager today for a financial health check and how you can better plan your finances.
Alternatively, check out NAV Planner to analyse your real-time financial health. The best part is, it's fuss-free – we automatically work out your money flows and provide money tips.
Disclaimers and Important Notice
This article is meant for information only and should not be relied upon as financial advice. Before making any decision to buy, sell or hold any investment or insurance product, you should seek advice from a financial adviser regarding its suitability.