Raising Money Smart Children
If you don't have time to read through the whole article, you can check out our short version below.
Here's how you can help your children on their financial journey and grow their savings:
Explain to them the value of money and the importance of saving. Start with their hongbao money.
Differentiate needs and wants, and introduce simple budgeting.
Grow your child's savings with a Savings Account (SA) and Child Development Account (CDA).
You may also top up your children's CPF SA with their hongbao money for higher interest, or channel it into investments.
It is never too early to start learning about money and how to manage it. With the hongbao-giving tradition during the Chinese New Year festive season, it is an opportune time for parents to teach their children how they can build their savings and to spend below their means.
Doing so will help kick-start your children's lifelong disciplined saving habit. After all, saving money is a habit that may take time to build. In fact, some adults have yet to master it.
Tips For Parents: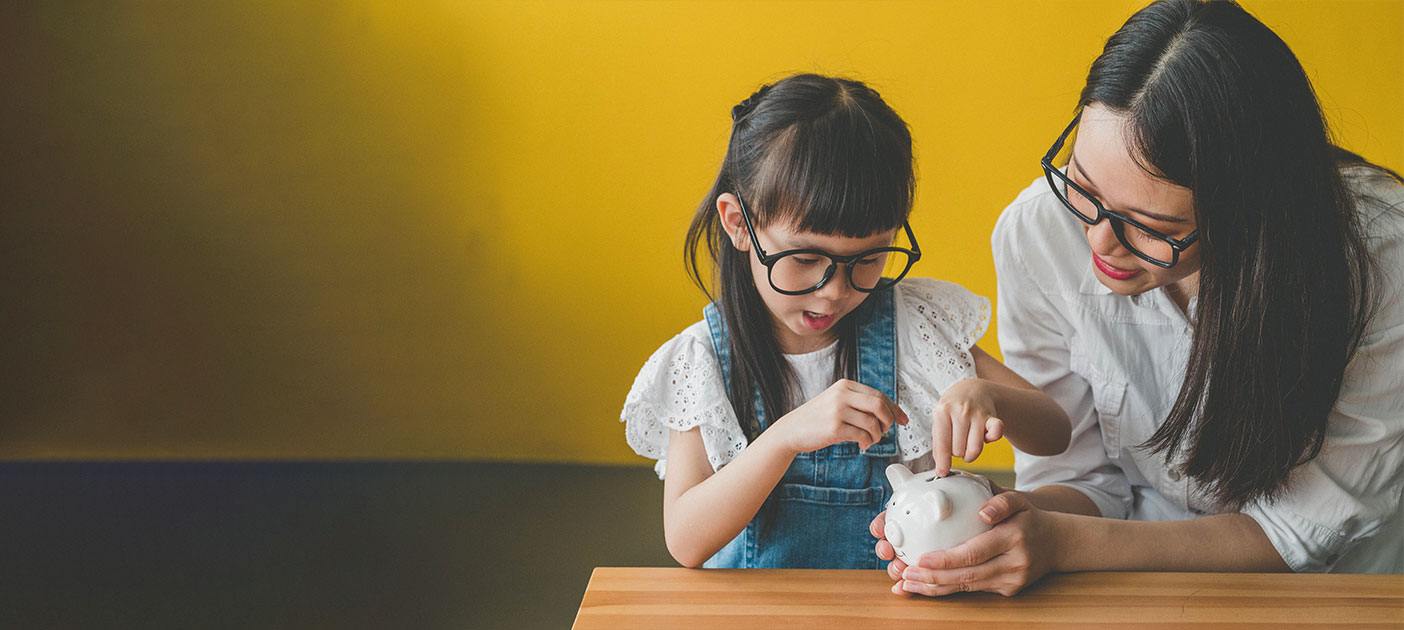 Start the money conversation
Start by explaining the meaning and values behind the practice of giving and exchanging hongbaos. Get your children involved in counting the money and preparing the red packets. For younger kids, they would learn that their parents are the ones putting their money – which comes from their savings – into the hongbaos.
How much hongbao money to save
Discuss with your children how much of their hongbao money should be saved. Discourage any bad money habits early, such as the temptation to spend all or most of it frivolously. This is because, once such habits are cultivated from young, it will become difficult to break them in the future.
As the hongbao money received during Chinese New Year might add up to a tidy lump sum, it will be prudent to encourage your children to save all of it first. Use the opportunity to teach them the various ways to save or invest the hongbao money and show them how to track the savings as they grow.
Defer instant gratification
Instead of allowing children to indulge themselves whenever they want, parents can teach them the benefits of delayed gratification.
Being able to delay gratification is a skill that must be acquired for a successful financial journey. It involves exercising self-control, resisting the impulse to enjoy an immediate reward in the hope of obtaining a more-valued reward in the future.
Needs and Wants
It is good to point out early that we have limited resources but unlimited desires. There are many opportunities, such as during grocery shopping and overseas vacations, where parents can guide their children on the difference between needs and wants, and prioritise their spend.
Needs refer to a person's basic requirement that must be fulfilled in order to survive. Wants are described as the goods and services which a person would like to have but are not essential such as fine dining, designer clothes, or going for lavish holidays.
Budgeting
Once the child is able to count and understands the concept of money, introduce the need to set up a simple budget to monitor money flows. It will be good to check on their daily spend and ensure that they are spending on healthy food items in school.
Once they have built up their confidence, let them have weekly pocket money instead of daily, so as to increase their budgeting skills. Overtime, this can be upgraded to a monthly allowance.
To teach your kids to allocate their expenses, some parents practice using the three jars of save, spend and share, and they can be in the proportions of 70%, 20% and 10% respectively
Growing Your Child's Savings:
Savings account

A good start is to teach your children on the pros of a savings account and the power of compound interest. Make it part of a family fun trip to visit a bank and open an account with the hongbao money collected. This helps to create financial awareness and instill a saving mentality. With digital banking, it is easy to log in periodically to show how the child's savings have grown over time.
Child development accounts (CDA) and baby bonus
Open a CDA–a bank account that's tied to your baby–with one of the three local banks. This is where the government deposits a portion of the money as part of the Baby Bonus.
For instance, the government will match each dollar you save in your CDA up to specified limits. It will cough up maximum S$3,000 each for your first and second child, S$9,000 each for the third and fourth child, and S$15,000 for fifth and subsequent children.
All the accounts offer 2% interest rates on your CDA savings. However, each bank offers different benefits to account holders. Do note that the CDA monies can only be used for educational and healthcare expenses for your child.
Unused CDA savings will be transferred to a Post-Secondary Education Account (PSEA) when your child turns 13, while unused PSEA savings will be transferred to his or her Central Provident Fund Ordinary Account at age 31.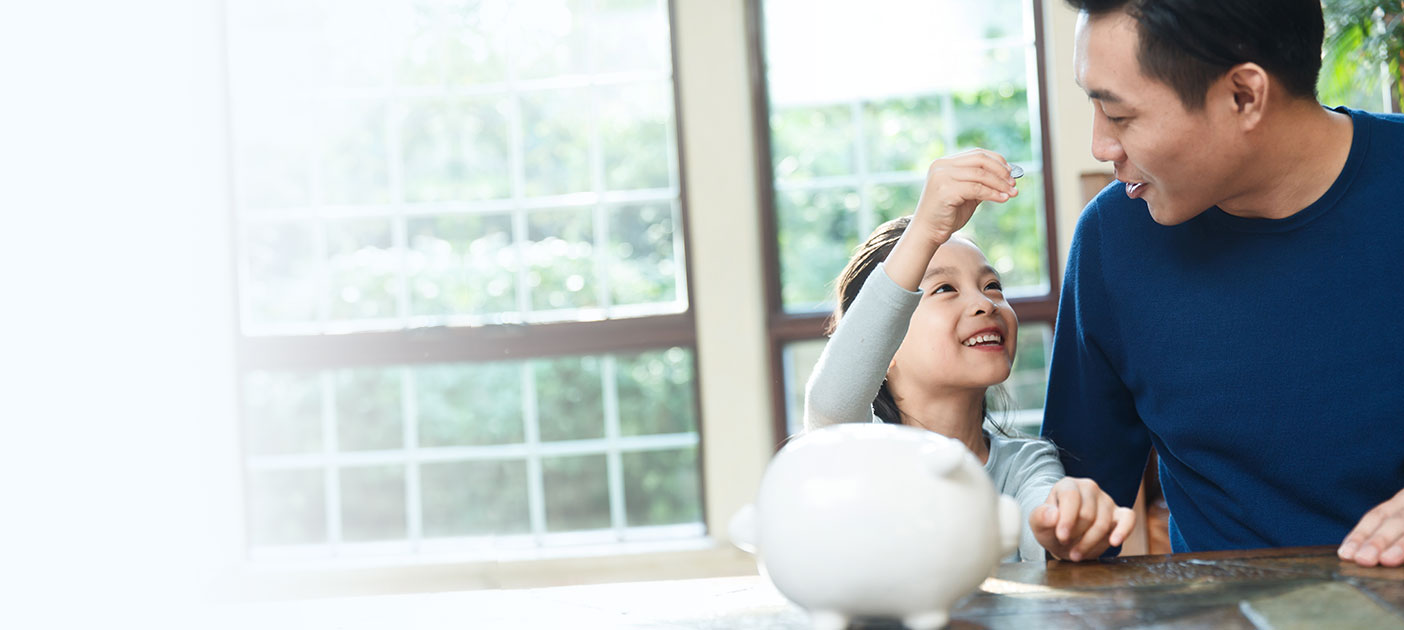 Central Provident Fund (CPF) & Special Account (SA)
Parents can consider topping up their kids' CPF Special Account (SA) with their hongbao money. The first S$60,000 of combined CPF balance enjoys up to 5% annual interest. As the money cannot be withdrawn till your child is 55, he/she can leverage the long-time horizon and take advantage of the power of compounding.
If a member is to make a cash top-up of S$500 to his SA every January for 20 years, he will have about S$15,500 in his SA after 20 years. This is based on 4% interest per year.
If you have a windfall like winning a big lottery prize, by topping up your baby's SA with the prevailing Full Retirement Sum of S$181,000 this year (year 2020), this amount will grow to S$1.56 million based on 4% annual interest, when he/she reaches age 55. That's the power of compounding!
Investments
A portion of a child's hongbao collection can be set aside for investments, say in a diversified portfolio of unit trusts. Check out DBS Bank's digiPortolio which offers ready-made investment portfolios that are designed to provide instant global diversification to grow your wealth. Another option is the POSB Invest Saver which offers a simple way to start investing in two exchange traded funds via a Regular Shares Saving Plan.
Some parents prefer to park the savings in an endowment (savings) insurance policy which is earmarked to fund their children's varsity education.
With a myriad of choices to help your child on his financial journey and grow his/her savings, here's to a "Huat" Year of the Rat!
Ready to start?
Speak to the Wealth Planning Manager today for a financial health check and how you can better plan your finances.
Alternatively, check out NAV Planner to analyse your real-time financial health. The best part is, it's fuss-free – we automatically work out your money flows and provide money tips.
Disclaimers and Important Notice
This article is meant for information only and should not be relied upon as financial advice. Before making any decision to buy, sell or hold any investment or insurance product, you should seek advice from a financial adviser regarding its suitability.
You might be interested in