Buying Your First Home as a Couple? 4 Mistakes to Avoid
For most Singaporean couples, the idea of marriage goes hand-in-hand with the huge financial commitment of buying a home as a couple for the first time.
The process may start off with a few pleasantly dreamy home-viewings... but it doesn't take long for the banking jargon, home loan paperwork, and home-buying disagreements to kill the romantic mood.
While spirited discussions are normal (it's rare to find a couple that's completely in sync about anything as big as a home purchase!), such conflicts can be resolved. It just takes some time and effort! But as any happy home-owning couple will tell you, it's completely worth it.
Here are four common home-buying mistakes to avoid when settling down with your other half.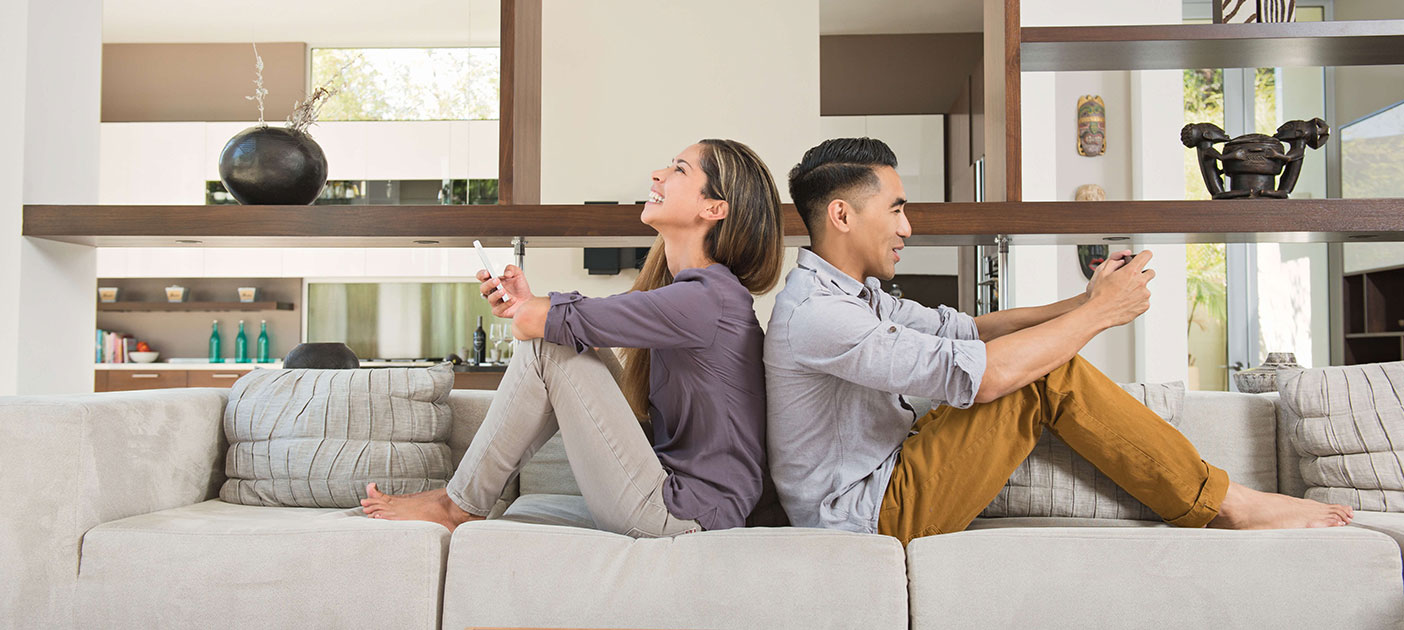 Mistake #1: Not aligning expectations
Whether you realise it or not, your perspective on housing is probably a product of your circumstances and upbringing. Therefore, do not expect your partner to have the same views and expectations of your home.
For example, you may be the sentimental sort who, once you have found your 'forever home', cannot be persuaded to leave for any sum of money.
On the other hand, your spouse may look at the home purely as a financial asset and already has plans to sell it the moment you fulfill the Minimum Occupation Period (MOP).
It would be natural to have differing ideals for the location of your home (childhood neighbourhood, or undeveloped estate with investment potential?) and how extensive the renovation should be (spare no expense, or don't waste money?).
To avoid disagreeing about these key factors, it's best to have an honest talk about your home-owning aspirations right from the start - and agree on a compromise if need be.
Mistake #2: Avoiding money talk
Money is a taboo topic in our society. You'll be amazed at the lengths people go to avoid talking about money with their spouses - even to the extent of setting up secret bank accounts so their partner can't see what they spend on.
With such a huge shared purchase coming up, though, it's important for newlyweds buying their first home to discuss the money and mortgage matters.
Our suggestion: Go on 'finance dates' to your favourite cafe or ice cream place, but talk about things like how you plan to divide up the down payment, the mortgage servicing arrangements, and how to split the other housing bills (like utilities and tax).
Yes, it may be a bit painful and awkward at first, but it's also a valuable learning experience to get you started on your financial journey together.
The results of your discussions need not be set in stone, but at least you have put some thought into the monetary arrangements together. What's more, you also set the precedent for a healthy and communicative relationship.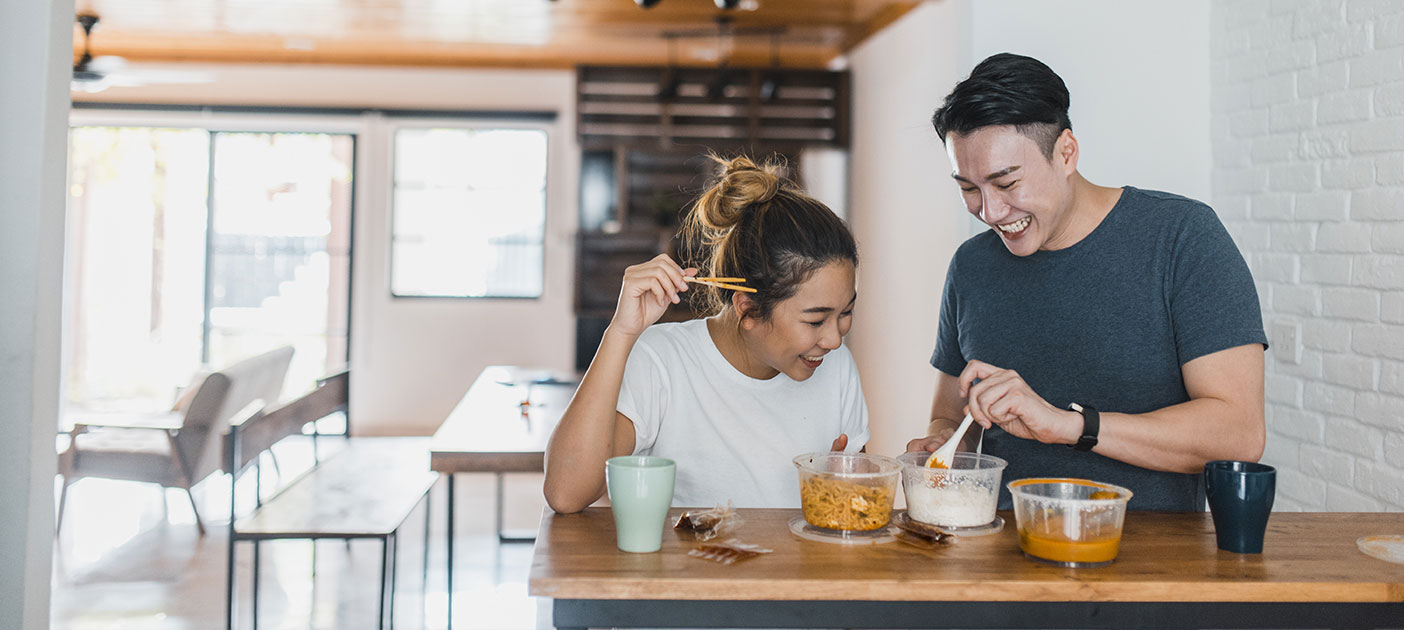 Mistake #3: Not organising your 'taskforce'
Settling down forever with 'The One' is romantic. But make no mistake: it takes work from both parties to keep going.
Buying a home for the first time is a bit like that, too. Not only are there homes to shortlist and decisions to be made, there are actual numbers to crunch and administrative paperwork to do. You might even have to dust off your Excel spreadsheet skills at some point.
To build a strong foundation for marriage, take this opportunity to learn how to work together effectively.
We suggest approaching the home buying project like any work project - organise your two-person taskforce, list out all the tasks together, then divide and conquer. Make use of tools like DBS MyHome Planner and In-Principle Approval for your home loan to simplify the admin work.
Just like in the office, it is difficult to work effectively if there are too many stakeholders and layers of approval to go through. While your family and friends may be very forthcoming with their advice, make a conscious decision about where to draw the line when it comes to input from your parents, in-laws and relatives.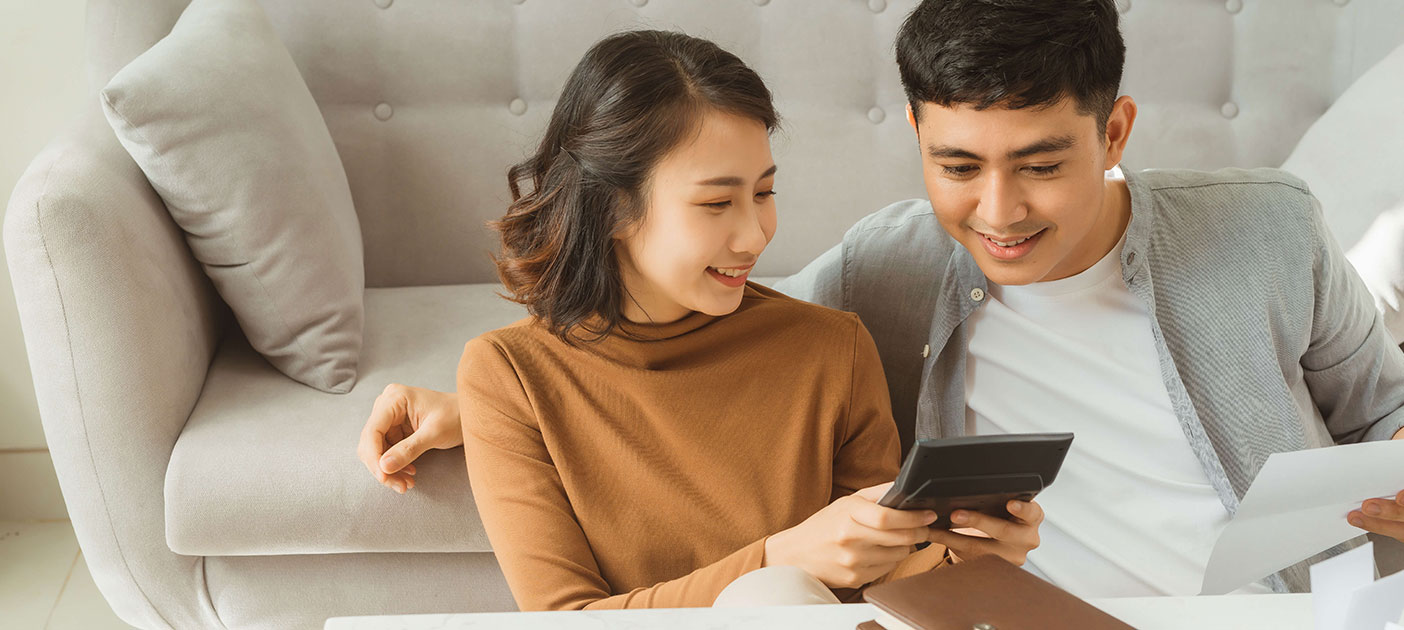 Mistake #4: Overstretching your finances
When settling down with someone, you are likely to incur high expenses around your wedding and honeymoon on top of the down payment for your home.
Because these events are once-in-a-lifetime, you may feel the pressure to make them perfect. The quest for perfection can be very expensive, and because they all happen at around the same time, the total expenses can really add up!
One money lesson we've learnt from COVID-19 is no one is immune to financial setbacks. If this happens to you, the pressures of mounting bills could damage your relationship.
Whether times are good or bad, it is never a good idea to bite off more than you can chew, financially.
Take a realistic look at your savings and consider the expensive upcoming events in your life. Then factor in the possibility of an unexpected pay cut or job loss, and see if these expenses are still comfortable.
If not, consider reducing your commitments (for example, opting for a more intimate wedding or scaling down your renovation) to free up more cash for your emergency fund and/or expenses that matter more. You may even want to re-think your housing budget with the DBS MyHome Planner.
Start Planning Now
Check out DBS MyHome to work out the sums and find a home that meets your budget and preferences. The best part – it cuts out the guesswork.
Alternatively, prepare yourself with an In-Principle Approval (IPA), so you have certainty on how much you could borrow for your home, allowing you to know your budget accurately.
More useful home loan resources