Should you consider disability income insurance?
NAV TL;DR

If you don't have time to read through the whole article, you can check out our short version below.
Disability income insurance should not be confused with Total & Permanent Disability Insurance or long-term care insurance.
Disability income insurance is not only useful for those in high risk jobs.
Be sure of your objectives before buying disability income insurance.

When it comes to having a basic health insurance plan, many of us would likely already have an Integrated Shield Plan that helps to cover hospital bills. At the very least, we are covered by the basic MediShield Life scheme which is compulsory for all Singaporeans and Permanent Residents.
Last year, the new CareShield Life scheme was launched which provides long-term care coverage for all Singapore residents born in and after 1980. The benefits are designed to provide individuals with lifetime protection and assurance for basic long-term care needs in the event of severe disability.
However, having CareShield coverage does not mean you are adequately protected against disability. This is especially true if you are the sole breadwinner, or if you are in danger of losing your job should you be partially disabled. An example is a dentist who can no longer practise dentistry if he or she loses both hands.
Types of disability insurance
In Singapore, there are 3 main types of insurance policies which provide payouts for disability. They are 1) Disability income Insurance, 2) Life or term insurance that covers Total & Permanent Disability and 3) Long-term care insurance.
1) Disability Income Insurance
Disability income insurance provides a payout for the loss of income due to an accident or illness that causes you to be unable to carry out the duties of your own occupation. The policy is meant to help ease your financial loss due to the temporary or permanent inability to perform in your job. However, it will not completely replace your income before the accident or illness.
Some key features of a Disability income insurance include:
Pays a fixed amount each month to replace the income you lose if you are unable to work due to an illness or accident. May pay up to 75% of your monthly salary depending on the stipulated coverage.
Payment of benefits usually starts if you are disabled after the deferred period.
The monthly income may be paid for up to 10 years, or until you are 60 or 65 years old.
Payment will stop or reduce once you can start work again.
Some insurers provide income top-ups to supplement your income if you can work at a reduced capacity due to your disability.
Premiums are usually waived during the period of disability.
2) Life or term insurance that covers Total & Permanent Disability
Total and Permanent Disability (TPD) coverage usually comes under a life or term insurance policy instead of a standalone policy.
The payout for TPD is quite strict, unlike the coverage for disability income. It occurs only when the policyholder is found to be permanently disabled, with no chance of recovery.
TPD coverage is different from what is covered under disability income insurance as the latter provides monthly payouts as long as the individual is unable to do his current job due to a disability, either temporary or permanent, until a certain age. TPD is only given out, in a lump sum and usually equivalent to the death benefit payout, when it's a permanent disability.
It is important to always check the definitions of "disability" with your insurers before you purchase an insurance policy as they could be different across different insurers.
3) Long-term care Insurance
Long-term care insurance seeks to cover the costs of care for long term disability, resulting from a person's inability to perform activities of daily living (ADL). For long-term care insurance, the insured pays premiums up to a certain age or until disability occurs, at which point he or she will receive regular payouts.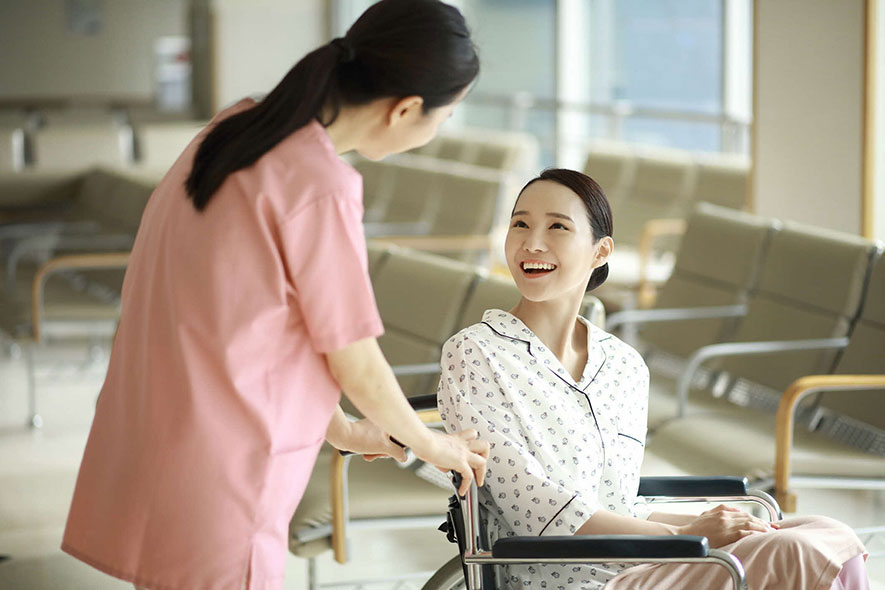 Launched in 2020, CareShield Life is an example of a long-term care insurance. The plan covers all Singaporeans born in 1980 or later, with payouts starting at $600 per month for life, as long as the policyholder is severely disabled.
Should you consider disability income insurance?
Some may assume that disability income insurance will only benefit those in "high-risk" occupations, such as those who work at construction sites, operate heavy machinery or work in a "hazardous" environment. Those who are engaged in such occupations may experience premium loading, since they are deemed to have a higher probability of injuries or accidents.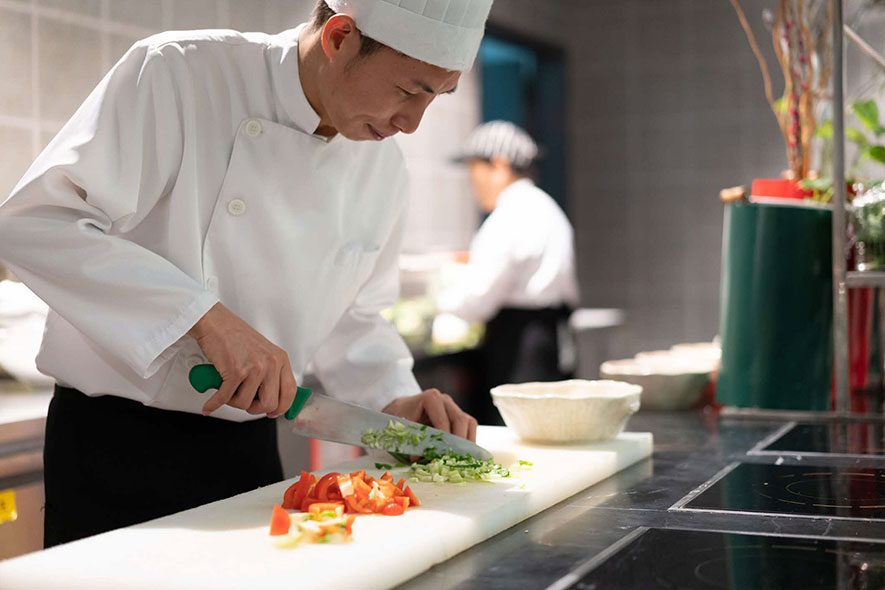 Beyond these jobs, disability insurance can benefit those who are sole breadwinners or are involved in jobs that require specific skills – chefs, dentists, pilots or divers. For instance, a right-handed chef who happened to hurt his right arm will not be able to perform his job of preparing food or cooking. This will be considered a "disability" under a disability income insurance. Assuming he is a sole breadwinner, the payout from the insurance will be a great help to tide the family through the period of having no income until he recovers. As his injury is not so severe as to result in a permanent disability, he will not be entitled to make a claim under TPD or CareShield Life.
What to consider when buying a disability income insurance
The definition of disability
Some insurers will pay benefits if you are unable to perform the duties of your own occupation; others may pay only if you are unable to perform any job suitable for your education and experience. It is thus crucial to find out how your insurer defines "disability".
Coverage period
The coverage period refers to how long you will receive monthly benefits during your life. Most disability income plans cover the policyholder till age 60 or 65 because it is meant to be an income replacement policy and not a retirement plan.
Deferment period
Every disability policy imposes a deferment or waiting period. This is the number of days you must be disabled before receiving the payout. If you are disabled during the deferment period, you will not receive any benefits even if you are unable to work. The length of this period is typically 2 months but might be longer depending on the insurer.
Payout for catastrophic disability
Depending on the terms and conditions, the plan may not pay a benefit for catastrophic disability. This refers to a permanent disability where the individual will not be able to perform any form of work. If it is a severe disability, this could instead be covered under TPD insurance or a long-term care insurance.
Rehabilitation benefits
Some insurers may provide rehabilitation benefits which can be used to cover the cost of medical aids, workplace modifications or any necessary treatment approved by the insurer.
Buy the right disability insurance
It may seem like there are overlaps among disability income insurance, TPD and long-term care insurance. However, these policies provide safeguards in different areas so there are merits to consider buying them to provide adequate cover depending on your needs. Spend some time thinking about your objectives. For example, is it income replacement? Covering the cost of severe disability in the long-term or looking for a lump sum payout in the event of severe disability?
Ready to start?
Speak to the Wealth Planning Manager today for a financial health check and how you can better plan your finances.
Alternatively, check out NAV Planner to analyse your real-time financial health. The best part is, it's fuss-free – we automatically work out your money flows and provide money tips.
This article is meant for information only and should not be relied upon as financial advice. Before making any decision to buy, sell or hold any investment or insurance product, you should seek advice from a financial adviser regarding its suitability.
You might be interested in