Coming home to Bugis, the neighbourhood of nostalgia
Ah, Bugis. The nostalgia is strong when you reminisce about the times where you used to spend your weekends with your friends hunting for great deals on the streets of Bugis, or chilling at the various sidewalk cafés in Bugis Junction. And who can forget its vibrant streets filled with incredible wall art, like Haji Ln, and majestic Sultan Mosque, towering over the neighbouring streets in its glory?
It might have been a while since you've stepped foot in what was once your home away from home, in the company of your best pals. And what better way to revisit and rediscover Bugis than a staycation with your longtime friends, and our handy guide on the places to stop by below?
Where to stay in Bugis?
For a comfy stay without any unnecessary frills, the ST Signature chain of co-living hotels would be just right. There are four outlets in total, all situated near Bugis, but the closest outlet is their ST Signature Bugis Beach
Learn more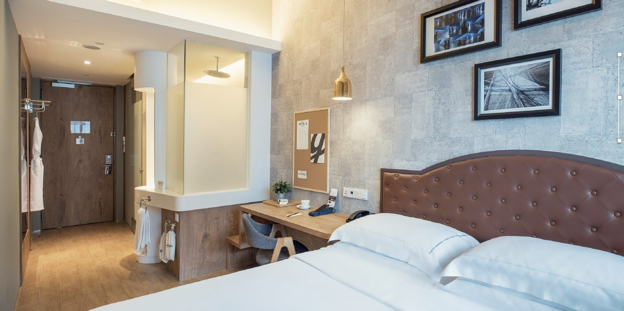 Image credit: Hotel G
Take the comfort levels up a few notches at Hotel G which is right in the middle (it's located at 200 Middle Road) of Rochor, Bugis, and Chinatown! The "quintessential Lifestyle hotel"—as it calls itself—oozes contemporary-vintage vibes with its warm and inviting industrial-bachelor pad interior design. Book your stay at Hotel G via the DBS Travel Marketplace and get one complimentary parking coupon, complimentary late check-out at 2pm, and exclusive rates for extension of stay during your staycay!
Learn more
Fine with splurging just a tad more on where to stay? Then spend a night (or two!) with your friend or family at the luxury heritage hotel, InterContinental Singapore. On top of that, DBS/POSB cardmembers get 20% off total bill when you dine at The Lobby Lounge, Ash & Elm, and Man Fu Yuan!
Learn more
And did you know? You can enjoy up to 75% off hotels booked on DBS Travel Marketplace with best price guarantee! Your DBS Points/Daily$ are also worth 2x more when you use them to offset your DBS Travel Marketplace bookings. Plus, you can split your purchase amount into 0% interest monthly installments!
All DBS Cardmembers also get to enjoy promotions across Agoda, Expedia, and Booking.com. Click on the respective links for more details!
Where to shop in Bugis?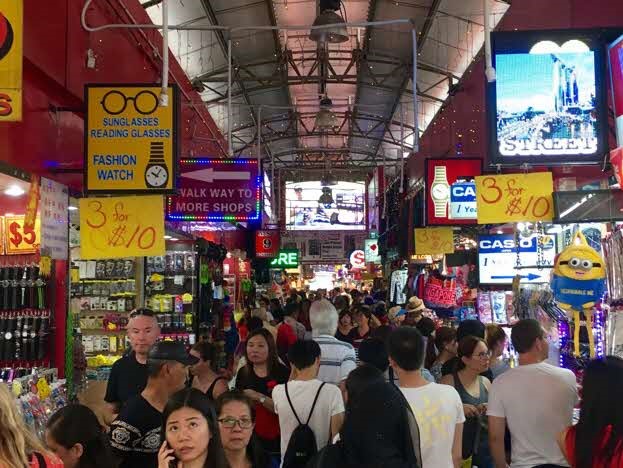 Image credit: Ria de Jong / Lonely Planet
Obviously we cannot miss out on mentioning the quintessential Bugis Street! Many will have fond memories of this popular street; which is a go-to shopping destination for trendy graphic tees, accessories, and dresses.
Learn more
At Bugis+, you can be sure to find something you fancy at this seven-storey shopping mall that's filled with popular retail brands like JD Sports and Sephora. This vibrant mall is chock full of exciting entertainment and food and beverage offerings too!
Learn more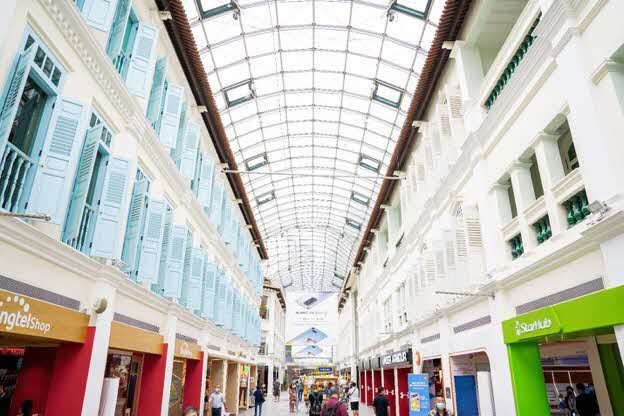 Image credit: Bugis Junction
For more retail options, cross the linkbridge at Level 2 to get to Bugis Junction, the OG (not the department store) shopping centre in Bugis.
Learn more
By the way, from now till 31 December 2020, you can enjoy special discounts at selected retail partners like Playdress at Bugis Junction when you shop there or at their online store using any DBS credit or debit cards. For more information on the discount at Playdress, click here.
Learn more
The Closet Lover also offers everyday sartorial essentials that your closet will surely love. Check out the full promotion here.
Learn more
Or you can treat yourself to a durable and good quality backpack from Samsonite! See the full promotion here.
Learn more
And in the spirit of #supportinglocal with over 800 local businesses there, we're going to give you a tip off with some exclusive information.
In collaboration with CapitaLand, from now till 31 December 2020, pay for all your purchases at Bugis Town (Bugis Street, Bugis Junction, and Bugis+) with PayLah! and enjoy 10% cashback with a minimum spend of $20 at selected merchants! You'll also earn 5 STAR$ for every $1 spend with a minimum spend of $20.
That's not all—the top spender with the most number of transactions each week will win $1,000 worth of eCapitaVouchers. So just PayLah!
What to eat in Bugis?
After all that shopping, you've probably worked up an appetite!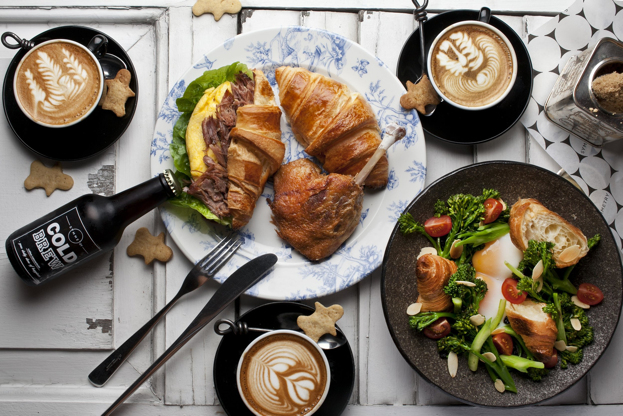 Image credit: Symmetry
Over at Jalan Kubor, go through an inconspicuous doorway at the corner of a shophouse and you'll find Symmetry. They serve some belly-filling bar grub and renditions of upscale dishes that are just simply delicious.
Learn more
If you love uni—commonly known as sea urchin roe—then Uni Gallery by Oosterbay will definitely satiate your cravings. Step into the uni-verse and indulge in buttery goodness you won't regret.
Learn more
At Purvis Street, you'll find lots of great food and we have three recommendations for you. The first is Clinton Street Baking Company, hailing all the way from New York. You'll feel like you're having a hearty all-American breakfast in a busy eatery near Wall Street.
Learn more
For some contemporary Australian cuisine, check out Salted & Hung. Specialising in cured meat and seafood, this restaurant brings nose-to-tail dining to you and never wastes any of its ingredients.
Learn more
Image credit: S L A T E . Singapore
Another Australian dining concept, SLATE is known for its unique cocktail concoctions and cool culinary creations. Chicken rice made with Kopa grilled chicken thigh; melt-in-your-mouth coffee char siew; and Japanese-inspired gin-based drink called Bird On The Buffalo—these dishes will surely delight you.
Learn more
DBS/POSB Cardmembers enjoy exclusive promotions when purchasing ChopeDeals vouchers to use at any of these restaurants. New ChopeDeals users get additional $9 off dining vouchers while existing ChopeDeals users get additional $6 off dining vouchers. Find out the full details here.
With the DBS Live Fresh Card, you can enjoy an $8 discount with a minimum spend of $30 at selected restaurants when you purchase on Klook. Also, earn up to 5% cashback on Online andVisa Contactless Spend!
What to do in Bugis?
If shopping isn't your thing and you're not really picky with food, fret not. There's still tons to do at Bugis.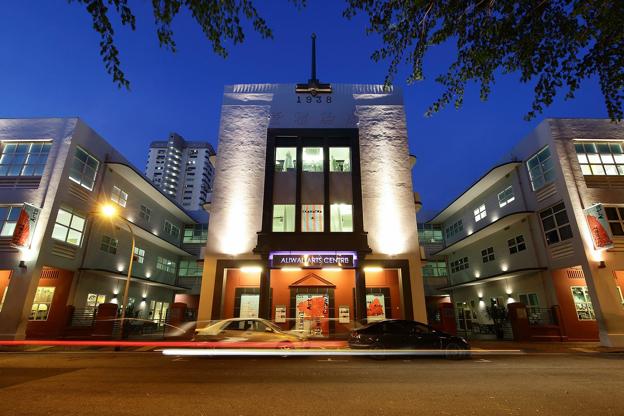 Aliwal Arts Centre at night. Image credit: Aliwal Arts Centre Facebook
If you have noticed, Bugis is actually an arts and design hub. Peppered with street art murals, art schools, and art centres from Bras Basah to Bencoolen. Take a walking tour and check out the murals at Haji Lane and Queen Street, Aliwal Arts Centre,
Learn more
and the exhibitions at National Design Centre.
Learn more
Pay a visit to the Kwan Im Thong Hood Cho Temple at Waterloo Street. This traditional Chinese temple has been recognised as an official historic site by the National Heritage Board. Built in 1884, the temple is significant to the Chinese in Singapore and is believed to bring good luck to worshippers and devotees who pray to the Goddess of Mercy there.
Cool down with an old-school ice cream sandwich at any of the ice cream push carts just outside the temple. While you're there, why not find out what destiny has in store for you at the fortune-telling booths! By the way, some of the merchants here also accept PayLah! too.
Perhaps shopping isn't your thing or you're not really picky with your food, then what else can you do at Bugis while on a budget?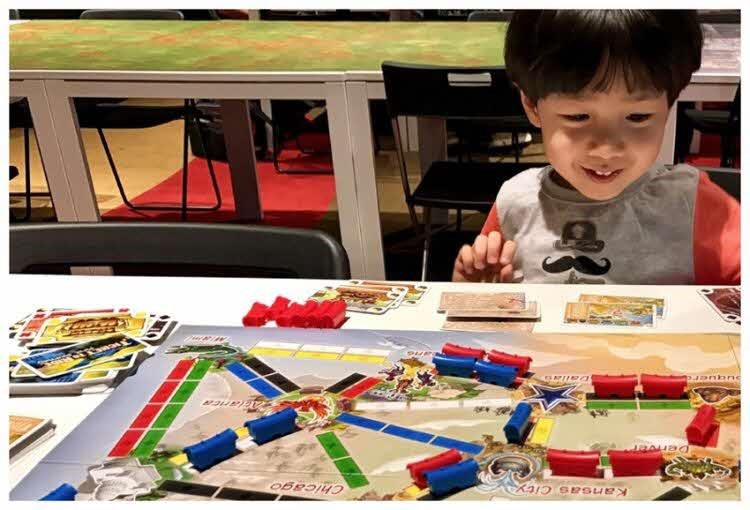 Image credit: Battle Bunker
For some tabletop gaming fun, head over to the Battle Bunker that's just two floors down.
Learn more
Or, check out King and the Pawn at Purvis Street for a wide variety of board and card games! Playing games at board games cafés is the perfect all-day activity for a party of three and more people who love interactive games.
Learn more
At the highest floor of Bugis+, Fish@Bugis+ lets the adults kick back and relax with a bottle of beer while you soak your feet in a fish spa. Or, you can try prawning while the kids try their hands at longkang fishing, a small pond with guppies and other small fishes.
Learn more
Not sure of a good place that will entertain your precocious little ones? Take them to Xcape Singapore located just a few minutes walk from Bugis MRT station. Solve the puzzles to stop Tai Lung's nefarious plans to claim the scroll of Wuxi Finger Hold in the Kungfu Panda X - The Return of Tai Lung escape room!
Learn more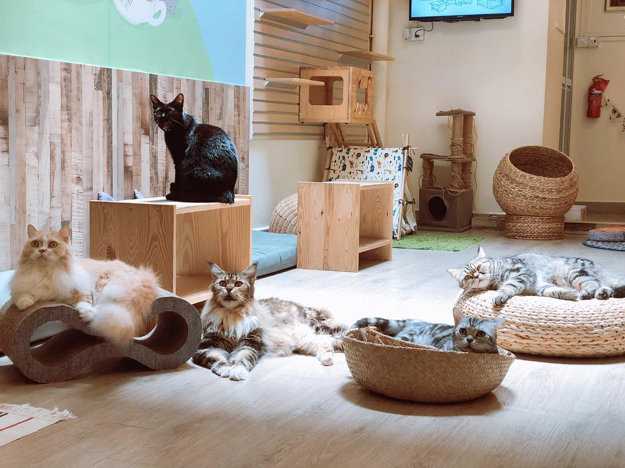 Image credit: Meomi Cat Cafe Facebook
Prefer chilling with some cool cats? Head over to The Cat Café
Learn more
or the Meomi Cat Cafe and hang out with the adorable feline friends.
Learn more
And if you're simply looking to rejuvenate yourself after a hectic weekend or work week, have a relaxing spa day at Healing Touch Spa at Beach Road, or wind down with a heavenly massage in the evening at Wan Lin Health Care Centre at the Fu Lu Shou Complex.
Learn more
Street Of Smiles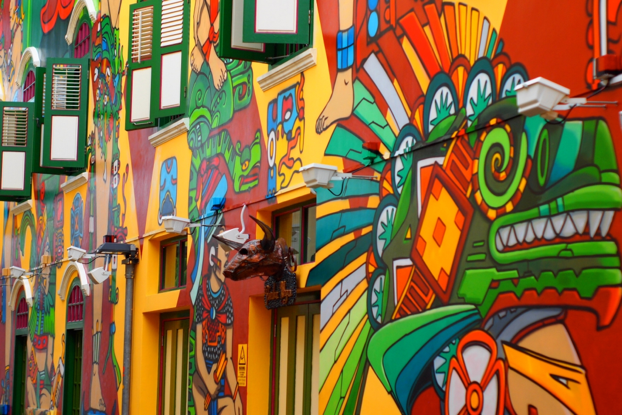 Image credit: Singaporeguidebook.com
Bugis is truly a place that has something for everyone, and one doesn't need to look very hard to find it. This is also the best time to see this iconic neighborhood in another light.
While you are at it, be sure to practise safe social distancing, and take advantage of any good deals and promotions!
For more information on how to get cashback on contactless spend and public transport, exclusive rates for hotels, and more benefits with the DBS Live Fresh Card, visit the DBS website here!
Power 8% more savings with DBS/POSB Cards
Besides the exclusive deals in this article, you can also stack up additional savings when you use your DBS/POSB Card. From now till 31 Jan '21, be one of the first 30,000 Cardmembers to register for 'The Power The Things You Love' Promotion. Then shop 'n' dine your way to an 8% cashback when you hit your personalised goal. Learn more about this 8% cash reward promotion here.
Power your goal victory while you save with DBS/POSB Deals
Check out more DBS/POSB Card deals from Lazada, ZALORA, Shopee, Taobao, Sephora, Amazon.sg, foodpanda, Chope, ShopBack Go to WhyQ here.
Not a DBS/POSB Cardmember?
Apply now and get up to S$200 cashback or up to 48,000 miles!