Feel good with an eco-conscious holiday in Singapore
Image credit: @kp89_ / Unsplash
Everyone knows that Singapore is a Garden City.
Not only are our pavements peppered with beautifully manicured shrubs and trees, but our local green movement has been taking root as people become more conscious of single-use plastics and its impact on the environment.
So why not power up your eco-conscious journey with a green getaway right here in sunny Singapore? And before you ask—no, going green doesn't need to be a chore! With these deals and rewards, an eco-friendly staycay has never been easier!
Sustainable Hotels To Stay At In Singapore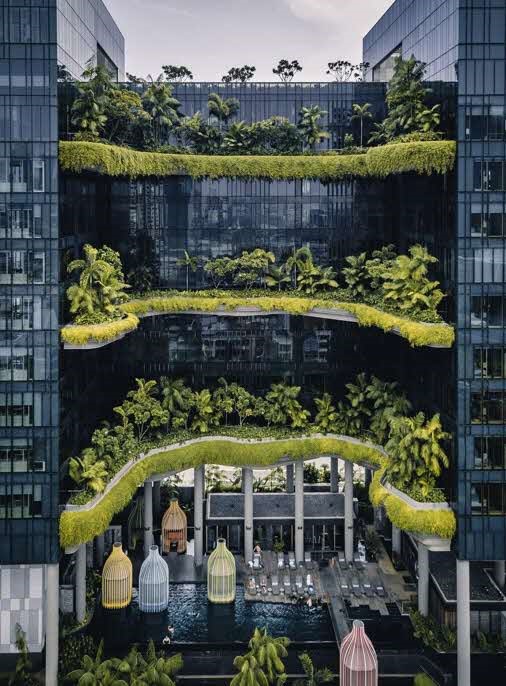 Image credit: PARKROYAL Hotels & Resorts Facebook
The PARKROYAL COLLECTION Pickering has been lauded for its hotel-in-a-garden concept. But its stunning façade is more than just a gorgeous Instagram backdrop - the cascading walls of green help to keep rooms cooler, while the hotel's tropical urban garden absorbs the rising heat from the city and improves air quality!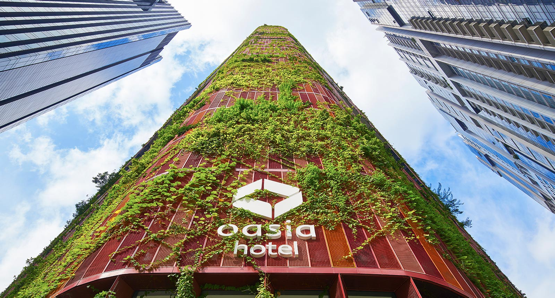 Image credit: Oasia Hotels
Hidden among the skyscrapers of Singapore's Central Business District (CBD) area is the Oasia Hotel Downtown, and this garden oasis of a hotel uses innovative technology to lower the building's carbon footprint. The green creepers that cover the building help to lower the hotel's temperatures, while the open gardens and sky terraces allow for cross-ventilation that naturally cool the hotel's common areas!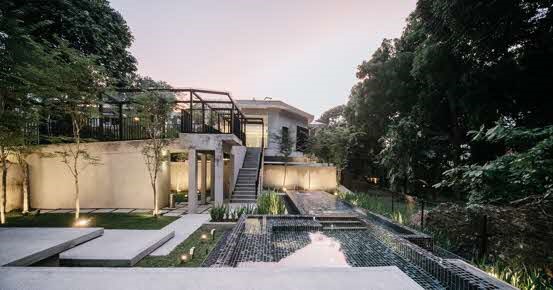 Image credit: Lloyd's Inn
Tucked away on a little hill in the heart of Singapore is Lloyd's Inn. The minimalist and chic hotel incorporates a seemingly simplistic green concept that extends beyond its exterior. Its open-air corridors reduce electricity consumption and environmental impact, and integrate elements of sunlight and rainfall into guests' experience.
Did you know? You can enjoy up to 75% off hotels booked on DBS Travel Marketplace with best price guarantee! Your DBS Points/Daily$ are also worth 2x more when you use them to offset your DBS Travel Marketplace bookings. Plus, you can split your purchase amount into 0% interest monthly installments!
All DBS Cardmembers also get to enjoy promotions across Agoda, Expedia, and Booking.com. Click on the respective links for more details!
Eco-Conscious Dining In Singapore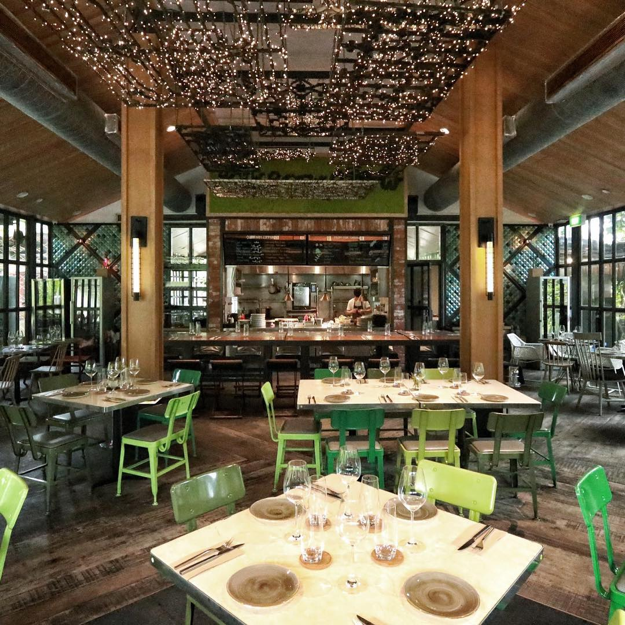 Image credit: Open Farm Community Facebook
If you are looking for a clean and green meal in a scenic spot, Open Farm Community is the place to dine at! Nestled in the scenic Dempsey Hill area, Open Farm Community is probably best known for their food that's made from ingredients harvested straight from their edible garden. Whether you're there for brunch or dinner, enjoy the cosy atmosphere and chill out with friends or family in its greenhouse-like interior.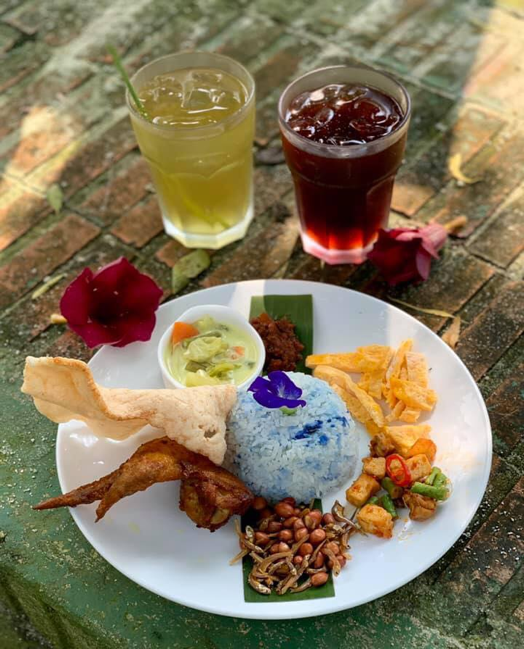 Image credit: Bollywood Veggies Facebook
Want to experience kampung vibes for yourself? Take a trip off the beaten track and check out Poison Ivy Bistro! It's literally farm-to-table here as the bistro serves up delicious local dishes made with fresh produce straight from the farm at Bollywood Veggies. Besides enjoying the homely space and the laid-back ambience at the bistro, you can also shop at the farmer's market or take part in a guided tour at the farm!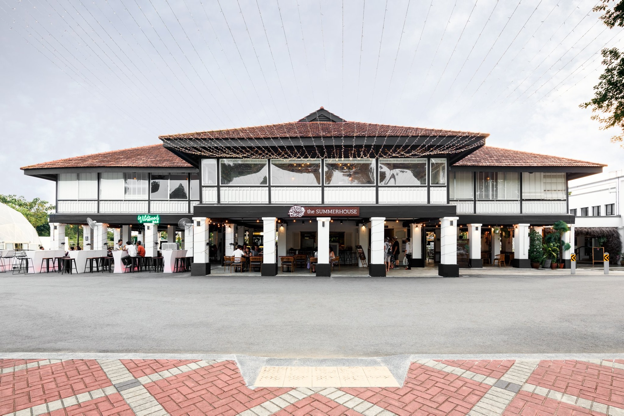 Image credit: The Summerhouse Facebook
If you prefer dining somewhere a little more comfortable but don't want to deal with town crowds, check out The Summerhouse, hidden away at the Seletar Aerospace Park. On top of using its own garnishes and herbs from their in-house edible garden, this bucolic bungalow-turned-restaurant also sources its ingredients from "a farming collective of growers, producers and kelongs.
This multi-concept establishment boasts four different types of dining spaces. You can while away your time at the French Dining Room; have an idyllic weekend sipping coffee at the Wildseed Café; wind down with some bubbly and grill at the Wildseed Bar; or spend an intimate dining experience under the vast skies at the Garden Dome!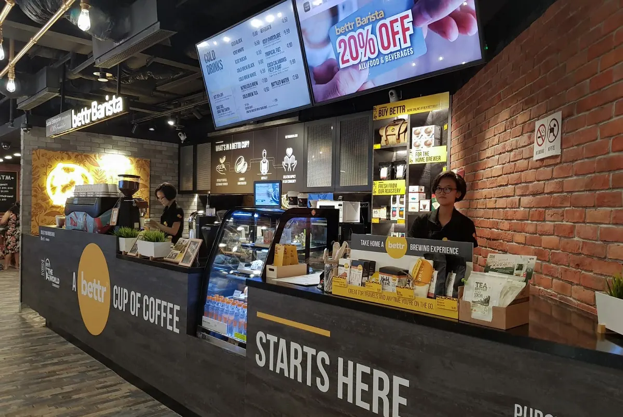 Image credit: Bettr Coffee Co.
Need some fuel to power you throughout the day? Check out this hidden gem right in the heart of town! Bettr Coffee Co. prides itself on its selection of sustainably sourced coffee products and its use of biodegradable serveware. Get your coffee fix at the DBS' Millennial Branch in Plaza Singapura. DBS/POSB Cardmembers not only get to enjoy delicious coffee made by Bettr Baristas, but also a 20% discount off all drinks in-store. Find out more here.
Go Off The Beaten Track In Singapore
While Singapore is a concrete jungle, not all of our island-city's natural environment is lost. In fact, we still have pockets of deep, verdant woodlands where busy urbanites can explore and feel one with nature.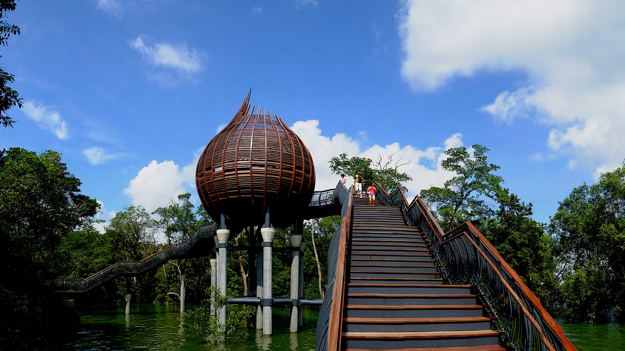 Image credit: Ramboll
If you didn't know, Sungei Buloh Wetland Reserve is Singapore's first ASEAN Heritage Park and a paradise for local biodiversity. This 202-hectare nature reserve is an important site for migratory birds, and boasts a diverse ecosystem of flora and fauna unique to the reserve.
To get the most out of your Singapore nature reserves and parks adventures, check out the guided walking tours offered by Natures Adventures SG. Get your feet wet at the intertidal walks at some of their seashore walks and take a closer look at the thriving marine life on our sunny shores.
Pro-tip: from September to March, which is the migratory season, you can catch sights of flocks of shorebirds or waders. So bring a pair of binoculars and a good camera if you intend to go bird-watching!
Did you know that Singapore also has mud flats? While not as vast as the ones you see on popular Korean variety shows like Running Man, but during low tide, you can walk across a rope bridge to the one at Sungei Buloh and watch the nesting birds in the marshlands at the Dragonfly Pond.
Besides all of these interesting natural features, you can also check out the wetland reserve from a bird's eye view at the Mid-Canopy Walk that's 150-metre long. At three metres high, you will be able to see the different animals living in the different layers of the canopy.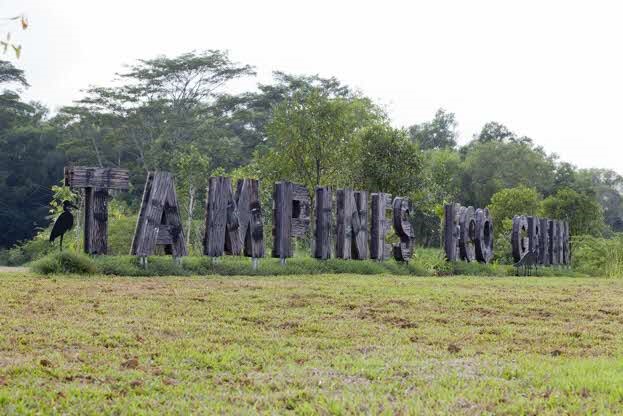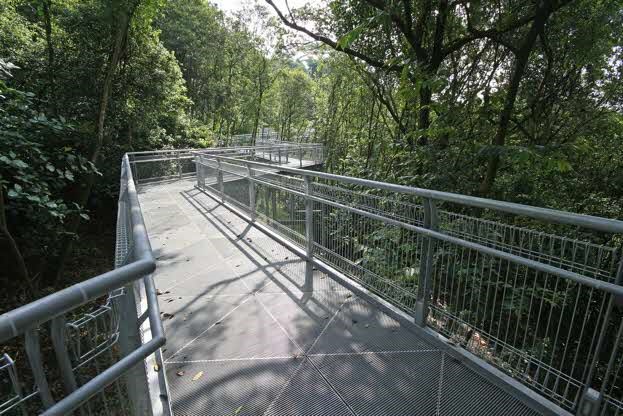 Southern Ridges trail / Image credit: Nparks
If that's a walk in the park for you (pun intended), then an excursion to HortPark and the Southern Ridges will get you working up a sweat. The 10km-long trail connects a few scenic parks from Mount Faber to Labrador, but the most popular stop along the way is the "one-stop gardening resource hub".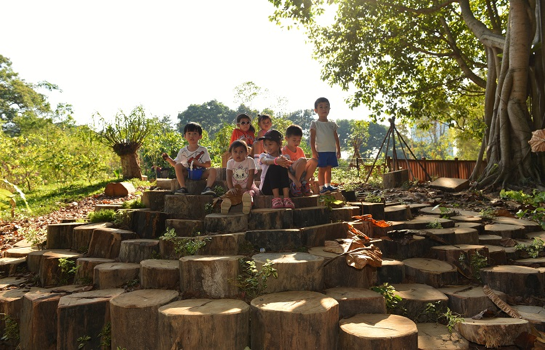 Nature Playgarden for kids at HortPark / Image credit: Nparks
Children can explore the Nature Playgarden while the adults can check out the different themed gardens. If you're feeling peckish or famished from the hike, the Vineyard at HortPark serves French-Italian food, bringing garden-to-table to you.
If you're feeling even more adventurous and are really looking to get closer to nature, go on a kayak tour around the coasts of Singapore! Kayakasia offers safe and fun kayaking expeditions at places such as Pulau Ubin, Sungei Khatib Bongsu, and more.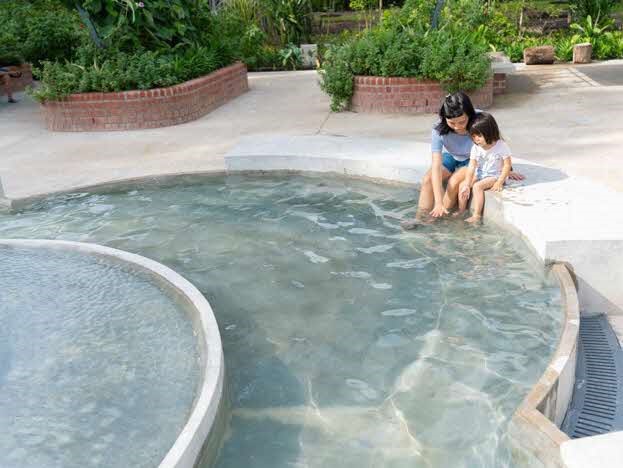 Nature Playgarden for kids at HortPark / Image credit: Nparks
Along the winding stretch of Gambas Avenue is a neat entrance that leads to Sembawang Hot Spring Park. The revamped geothermal site has cascading pools for visitors to soak their feet in and a water collection point where visitors can cook eggs in 70°C spring waters.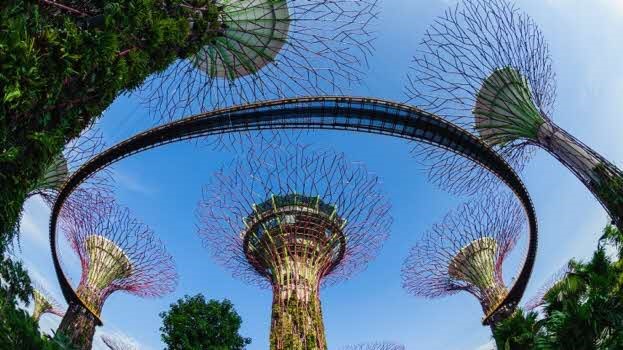 Nature Playgarden for kids at HortPark / Image credit: VisitSingapore
While Gardens by the Bay is not that much of a secret, it is Singapore's most spectacular garden. Take a walk amongst the Supertrees; stroll along the paths to the Dragonfly Lake; get your head in the clouds at Cloud Forest and stop to smell the flowers at Flower Dome.
And if you're feeling for a little hands-on action, check out the activities available over at Edible Garden City (EGC), which aims to help you find the joy in gardening, whether you are a beginner or a skilled gardener. Besides gardening-based workshops, EGC's farmers also conduct lifestyle courses that aim to bring out the DIY and upcycling spirit in you. DBS/POSB Cardmembers also enjoy 10% off selected workshops and programmes. Find out more here.
Eco-Conscious Shops To Support In Singapore
It's definitely not easy to cut out single-use plastics out of your life right away—even more so for businesses. But there are more of such enterprises popping up recently which makes it accessible for people to ease into a zero waste lifestyle.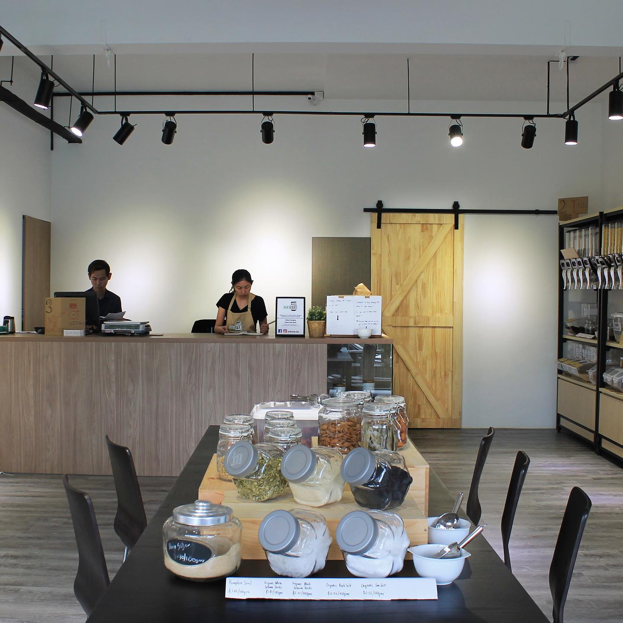 Image credit: UnPackt Facebook
Take social enterprise UnPackt for example, the first zero waste store in Singapore. You can find them along a cosy stretch of shophouses at Jalan Kuras. They offer a wide range of products, from honey to dried goods, to natural soaps and detergents to old-school biscuits in tins. Do bring your own bags, bottles, and containers!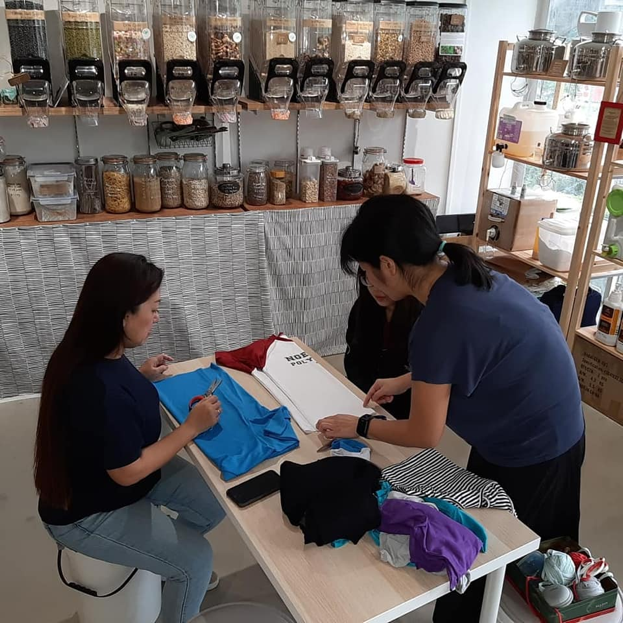 Image credit: Eco.Le Facebook
Love a good scent? Eco.Le lets you refill soywax candles using your old candle containers and you can choose from an array of scents. Tapping on the sharing economy as part of going zero-waste, you can also book and use their sewing machine in the store to mend or upcycle clothes, and rent sets of plastic IKEA cutlery for your next party at affordable prices.
If you're thinking about cleaning out your wardrobe but feel bad about throwing away all those perfectly good clothes that you don't wear anymore, check out Fashion Pulpit, Singapore's first clothes-swapping boutique! Or, learn how to upcycle and recycle your clothes at workshops offered by SgArtClass and virtual upcycling workshops at Big Blue Trunk.
In a world full of fast fashion, check out Fashion Makerspace. Located in an inconspicuous building along 42B North Canal Road, you'll get lessons and professional tips on how to sew, upcycle, and make your own clothes. Have some experience but need some guidance? Sign up for their online classes and take the lessons in the comfort of your home. DBS/POSB Cardmembers enjoy 15% off online sewing classes. For more information, click here.
Green Is The New Black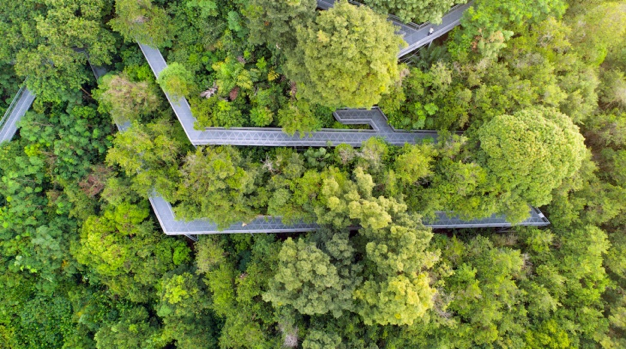 Image credit: Visit Singapore
You probably know already, but it is actually getting increasingly important to waste less and reuse more.
Becoming a modern-day eco-warrior is not something that can be done overnight. So why not take a weekend to trial-run that lifestyle, either with your friends or family. At the same time, unearth the hidden gems our Garden City has to offer, and take advantage of any deals and discounts available to get the most out of a greener lifestyle.
For more information on how to get rebates, cashback, exclusive rates for hotels, and more benefits with your DBS/ POSB card, visit the DBS website here!
Power 8% more savings with DBS/POSB Cards
Besides the exclusive deals in this article, you can also stack up additional savings when you use your DBS/POSB Card. From now till 31 Jan '21, be one of the first 30,000 Cardmembers to register for 'The Power The Things You Love' Promotion. Then shop 'n' dine your way to an 8% cashback when you hit your personalised goal. Learn more about this 8% cash reward promotion here.
Power your goal victory while you save with DBS/POSB Deals
Check out more DBS/POSB Card deals from Lazada, ZALORA, Shopee, Taobao, Sephora, Amazon.sg, foodpanda, Chope, ShopBack Go to WhyQ here.
Not a DBS/POSB Cardmember?
Apply now and get up to S$200 cashback or up to 48,000 miles!