The mane man
Millennials are putting their stamp on the world, making real their aspirations in ways that previous generations might never have thought of. Our series delves into how young people take bold steps to achieve their life goals in Big Plans Take Time. Jessica Leow speaks to Faz Ismail, our seventh profile, whose love for music led him to be a modern-day barber.
MUSIC CHANGED HIS LIFE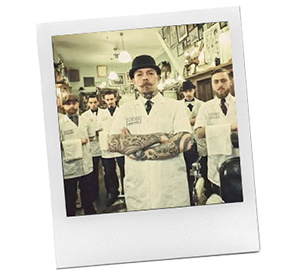 In his teen years, Mr Faz Ismail was a music fan and his favourite was British indie rock band Arctic Monkeys. Not only did he love their music, he also emulated the members' style, including lead singer Alex Turner's then signature long hair.
"When Turner switched to a classic hairstyle, that got me interested too," he says. And in a big way.
Mr Ismail found a barber at Far East Plaza who could recreate Turner's classic hairdo.
But he did not expect his fandom to lead to a career inspired by the evolution of his idol's trendsetting hairstyles.
When the barber set up his own shop in 2013, he asked Mr Ismail if he would be interested to learn the ropes from him, and he jumped at the opportunity.
IMPROVING ALL THE TIME
During his apprenticeship, Mr Ismail got hooked on barbering. After a month, he set up a pop-up barber stall at a void deck in Yishun.
Over the next four months, he and his band of four barbers perfected the classics of coiffure. It was an amazing period as the set-up went viral, attracting fans from all over the island.
Buoyed by the successful gig, Mr Ismail rented two barber chairs in a nearby barber shop for about a month. In 2014, two days after his 22nd birthday, he set up Deep Cuts Barber's at Kampong Bahru Road.
TRUE TO HIS TUNE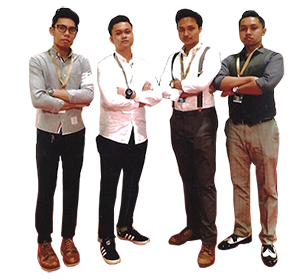 Mr Ismail never let anything — including National Service (NS) — distract him from running the business.
"My staff manned the store during office hours, and I would rush there after my NS duties. I spent nights and most weekends there," he says.
Mr Ismail's determination and razor-sharp focus was in part shaped by an earlier part-time job at Charles & Keith, while he was pursuing a chemical engineering course at Singapore Polytechnic.
"I learnt about customer service, running a business and the importance of saving. I put aside $13,000 — it was a lot of money to have as a kid," he says, adding that he took up the job as he did not want to financially depend on his parents.
GUNNING FOR SUCCESS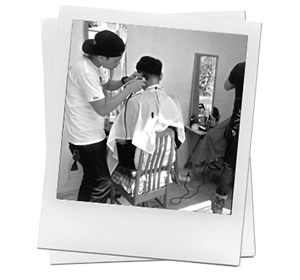 So what's next for Singapore's cool cat of the barber sphere? Call it a return to his roots — two chairs in a hotel's spa to offer barber services.
He also hopes to open an academy to offer courses, including specialist programmes with Rotterdam-based barber Schorem, widely known among aficionados as the Rolling Stones of the barber world.
Mr Ismail is also looking overseas for his next breakthrough.
"A contact from Dubai recently shared that a similar haircut would cost over US$100 (S$135), so I'm thinking there may be a market there," he says.
With his career looking up, he is all the more determined to achieve his goals.
He adds: "I just have to keep working hard for it, Make sure I don't slip up; make sure I make the right decisions.
"I don't want to be overconfident, so I keep a photo of my first barber shop pinned up as a constant reminder of how I started on this wild ride."
Ready to start?
Speak to the NAV crew today for a free financial health check and how you can better plan your finances.