A 4D3N shopping and eating itinerary for Hong Kong
This article was produced in partnership with Tripzilla.
With this itinerary, you can be assured of a hearty and full-filling time in Hong Kong!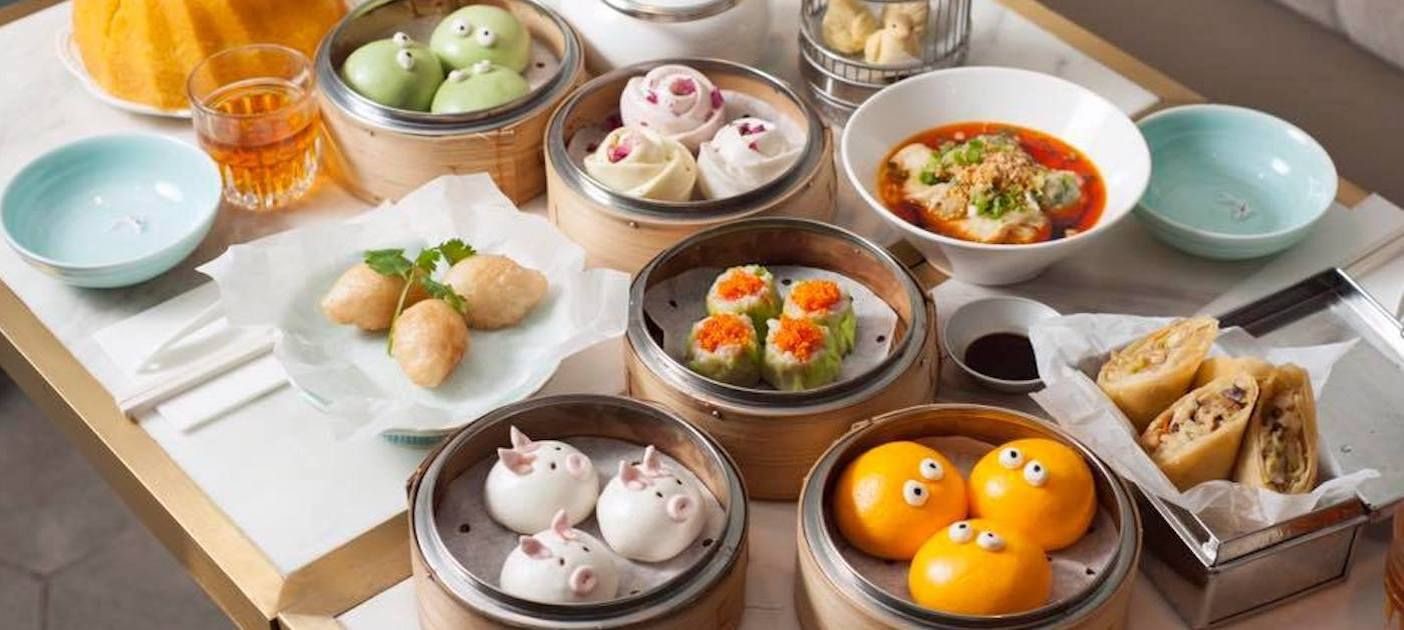 Image credit: Yum Cha
Affordable shopping? Check. Amazing food at every corner? Check. If you think Hong Kong is only good as a stopover destination, you're truly missing out on all of the above. Don't let its small size fool you, Hong Kong packs a punch when it comes to gastronomical delights, amazing shopping and even nature hikes.
If you're in need of a short getaway, we've carefully curated this 4D3N itinerary so you can experience the best of Hong Kong.
DAY 1:
Lei hou (Hello)! Welcome to Hong Kong. We know that you just got off the plane, so we're going to take the day slow. But first things first, food!
Indulge in Mak's Noodles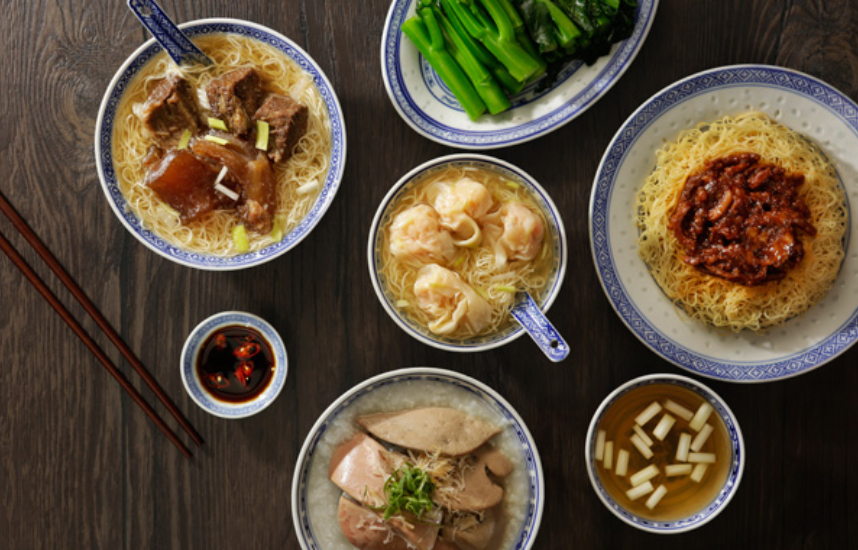 Image credit: Mak's Noodles
What better way to start your journey in Hong Kong than with a scrumptious bowl of beef brisket noodles or dumpling noodles? Patrons who frequent Mak's noodles can vouch for how succulent the beef tendons and brisket slices are. With the combination of a whole shrimp, minced pork, bamboo shoots and fragrant mushrooms delicately wrapped in an extra thin layer of soft dumpling skin, your taste buds will be sent straight to heaven.
Shop till you drop at Mongkok and ride the Star Ferry to admire the city skyline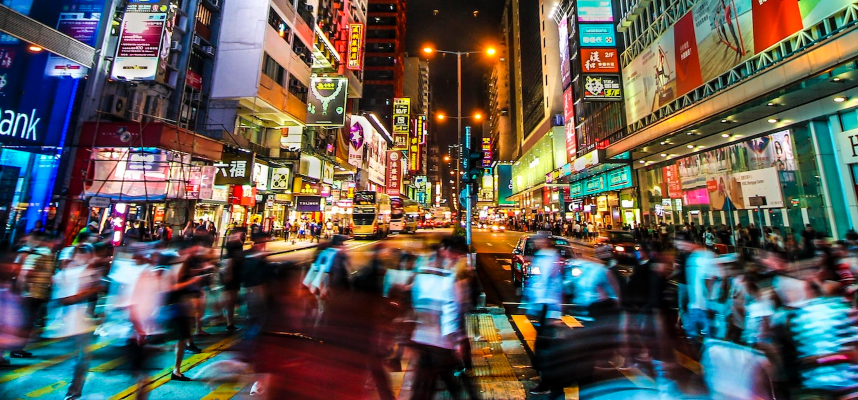 Mongkok is home to the famous Ladies' Market, a shopping paradise that has over a hundred stalls selling various knick-knacks! Put your bargaining skills to good use and get a reasonable markdown on trendy clothes and unique buys to remember Hong Kong by.
Once you're satisfied with your buys, hop on over to Fa Yuen Street for an assortment of local street snacks that will please your inner foodie. Sink your teeth into savoury curry fish balls, fluffy egg waffles, tender meat skewers and wash it all down with a cup of good old bubble tea!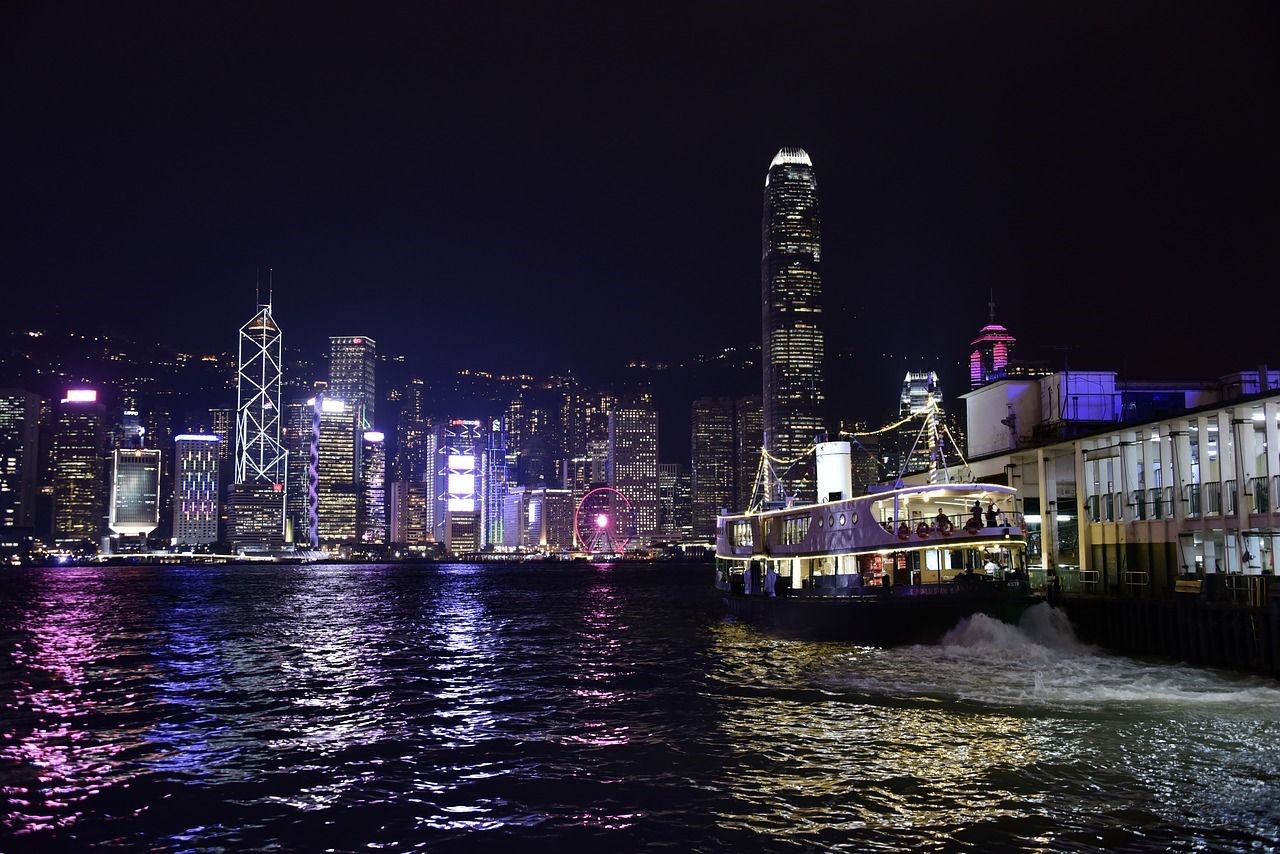 Image credit: Pixabay
For the best views of Hong Kong's world-famous city skyline, hop on the Star Ferry! It takes you from Tsim Sha Tsui to Central or Wan Chai in just under ten minutes and costs only HK$2.7 if you choose to get a top deck seat, where you'll get the best views of Victoria Harbour.
The Ultimate Travel Wallet: DBS Visa Debit Card
Exploring street markets are the best way to score cheap deals, but you might soon realise that you've spent all your cash on delicious food or trendy clothes! Finding a good money-changer around the neighbourhood can be such a hassle, plus the exchange rates might be far from ideal.
Solve this problem simply by using your DBS Visa Debit Card linked to your DBS Multi-Currency Account (MCA). With an MCA, you won't have to pay any foreign exchange fees. Plus, you get to buy currencies when the exchange rates are favourable and pay directly in that currency using your linked DBS Visa Debit card.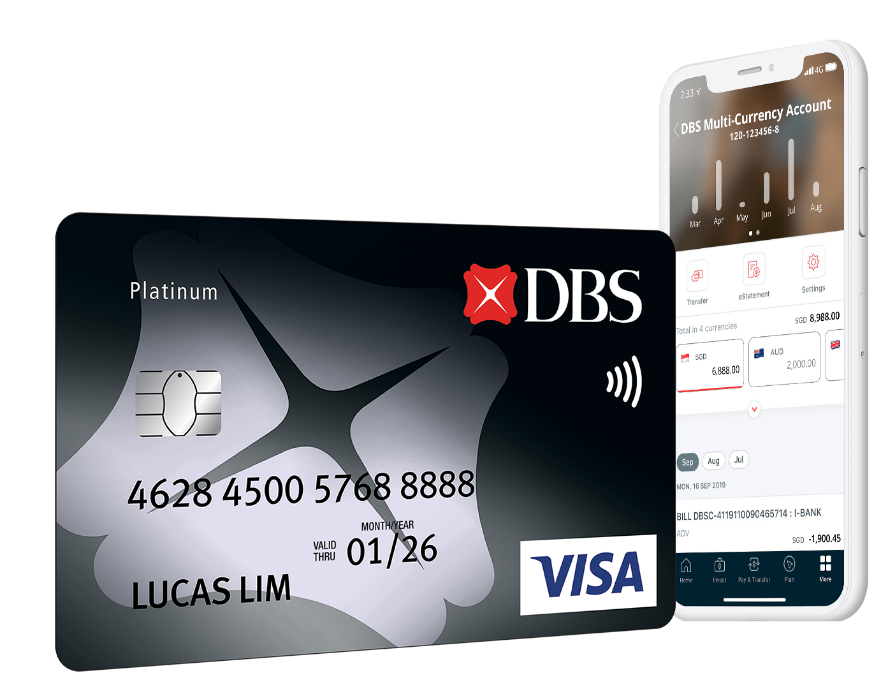 We'll show you how it works:
STEP 1: Keep a lookout for the best time to exchange your currency
Keep your eye on the exchange rates of the Hong Kong Dollar, and wait until its value drops to your preferred rate before using your MCA to convert SGD to HKD.
Tip: You can set up a FX Rate Alert on the latest DBS/POSB digibank app to get notifications when your preferred rate is met. Simply log in to digibank app > Select 'Transfer' on the menu > FX Rate Alert
On top of the Hong Kong Dollar, your MCA account also covers these other foreign currencies: Australian Dollar, British Pound, Canadian Dollar, Euro, Thai Baht, Japanese Yen, New Zealand Dollar, Norwegian Kroner, Swedish Kroner, and US Dollar.
STEP 2: Transfer funds into your MCA to secure your desired rates
Don't forget to transfer funds into your MCA so as to lock in your desired rates! Your exchange rate will be locked in at the time of Funds Transfer and will not be subject to any future fluctuating market rates.
STEP 3: Whip out your linked DBS Visa Debit Card and you're ready to go!
If you're a new DBS/POSB customer, every new MCA account comes bundled with a complementary DBS Visa Debit Card. With this card, you will be able to make cashless transactions on the go. Now, you can pay directly in HKD using your MCA-linked DBS Visa Debit Card with zero FX fees.
Sounds convenient, doesn't it? The MCA is applicable in most countries that accept the major foreign currencies, making exploring Hong Kong and the rest of the world a breeze!
DAY 2: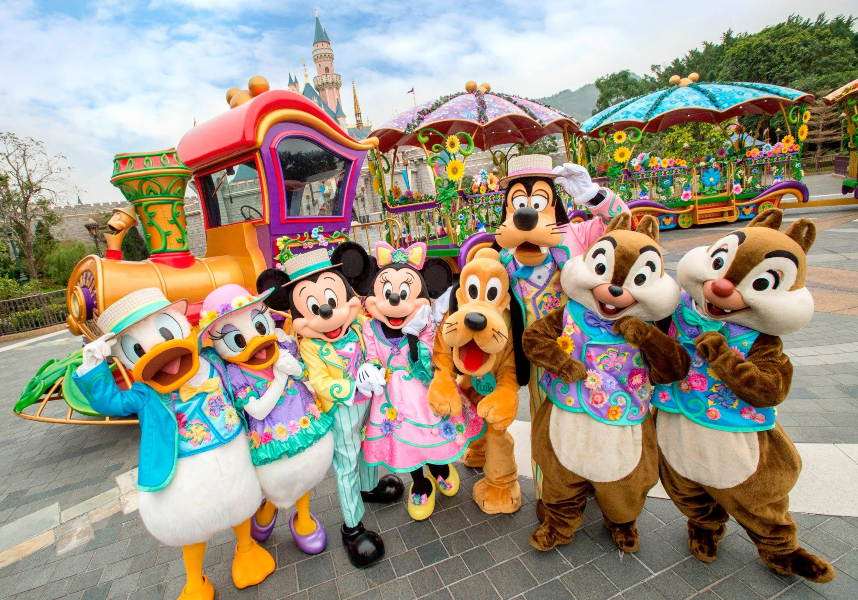 Image credit: 香港迪士尼樂園 | Hong Kong Disneyland (Facebook)
Regardless of age, who can resist a trip to Disneyland? Adrenaline junkies, hop on the Hyperspace Mountain roller coaster or the Big Grizzly Mountain Runaway Mine Cars. With cool audio animatronics and backward roller coaster action, you'll be in for an unforgettable experience for sure.

Image credit: 香港迪士尼樂園 | Hong Kong Disneyland (Facebook)
At Hong Kong Disneyland, there's no shortage of food or shopping either! Feast on exquisitely themed food created after your favourite Disney characters. Plus, the wide array of Disney merchandise will leave you thoroughly spoilt for choice – from soft toys to t-shirts, handbags and notepads.
DAY 3:
Feast on Yat Lok Roast Goose and go shopping at Causeway Bay

Image credit: (left) City Foodsters (right) Studio Incendo
Start your day off with some succulent roast goose at Yat Lok, a Michelin-starred restaurant in Central. Roasted to perfection, the crisp skin of the goose gives way to tender flesh underneath, separated by a layer of fat. Balance out the richness of the meat by dipping it into the accompanying plum sauce, which adds a slight tinge of sweetness and acidity. You can also pair your meal with roast pork, char siu, and soya sauce chicken as well.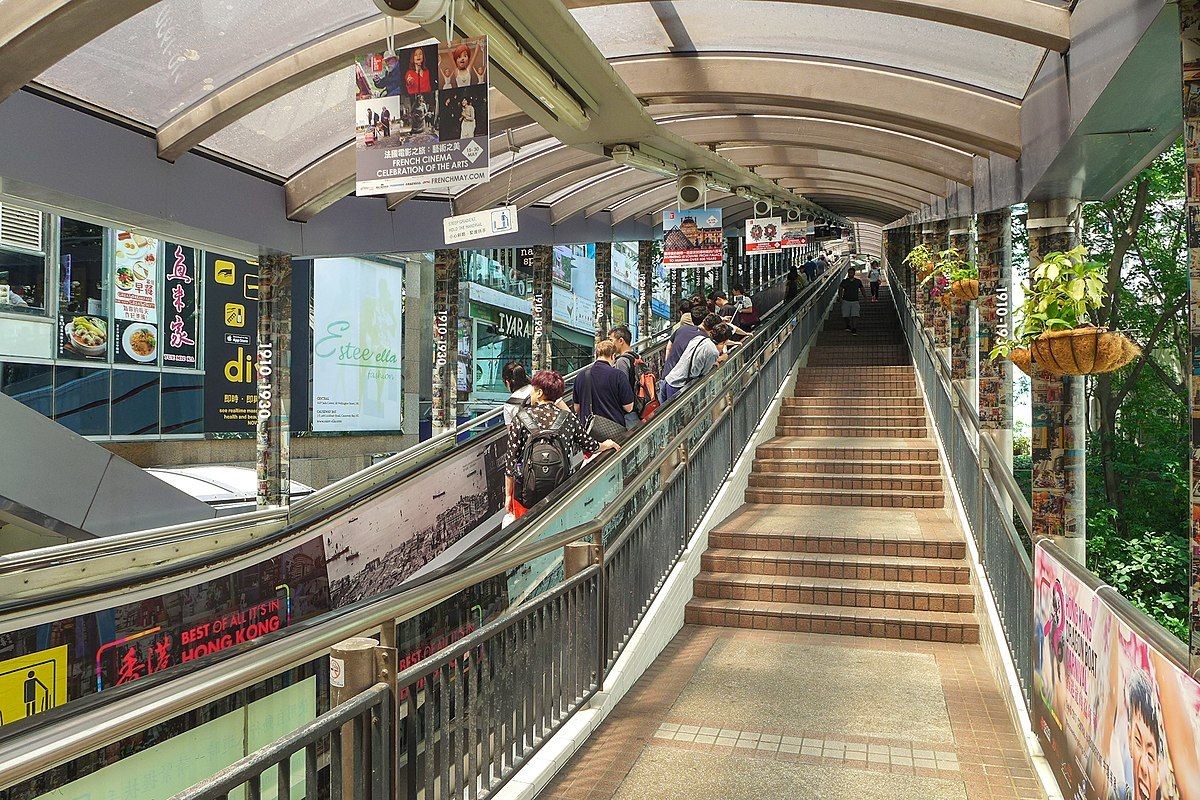 Image credit: Wpcpey
Once you've got your belly filled, do dedicate at least half an hour to experience the famous Mid-Levels Escalators, which is walking distance from Yat Lok. Mid-Levels Escalators is the world's longest outdoor covered escalator system, and it cuts through steep terrain, stretching for more than 800 metres and rising 134 metres high. An integral part of daily life for the residents in the area, it is a fascinating experience for tourists as the escalators also go past small alleys with charming shops and eateries. And yes, we highly recommend hopping off the escalators to explore those little nooks and crannies!
Causeway Bay is known as Hong Kong's shopping mecca, and for good reason! Upscale malls, fashion boutiques and bargain stores alike throng its streets. If you're on a slightly leaner budget, you can check out Jardine's Bazaar and Jardine's Crescent. These streets are packed with budget shops and roadside stalls selling all kinds of cheap clothing and accessories. You can also visit Island Beverly Centre and Laforet – budget malls that are popular with Hong Kong's younger crowd, and contain many Japanese and Korean boutiques.
DBS Altitude Card
Excited to kickstart your shopping spree in Hong Kong? If you're a frequent flyer to Hong Kong or anywhere else in the world, why not apply for a DBS Altitude Card? Enjoy 3 miles/S$1 spent on online flight & hotel transactions (capped at S$5,000 per month), 2 miles/S$1 spent overseas (in foreign currency), and 1.2 miles/S$1 spent locally.
And the best part? These miles don't expire! You can take your time in redeeming them as and when you like. So whenever you spend, you're actually saving up for your next trip! Sign up for DBS Altitude Card today!
DAY 4:
The Peak Lookout, Temple Street & Lan Kwai Fong
If you think that The Peak is going to be like every other observation deck you've been to, then you're wrong. The Peak not only houses the highest 360-degree viewing platform in Hong Kong, it also offers a dazzling array of restaurants, shops and entertainment venues that are set against the beautiful backdrop of the city's skyline.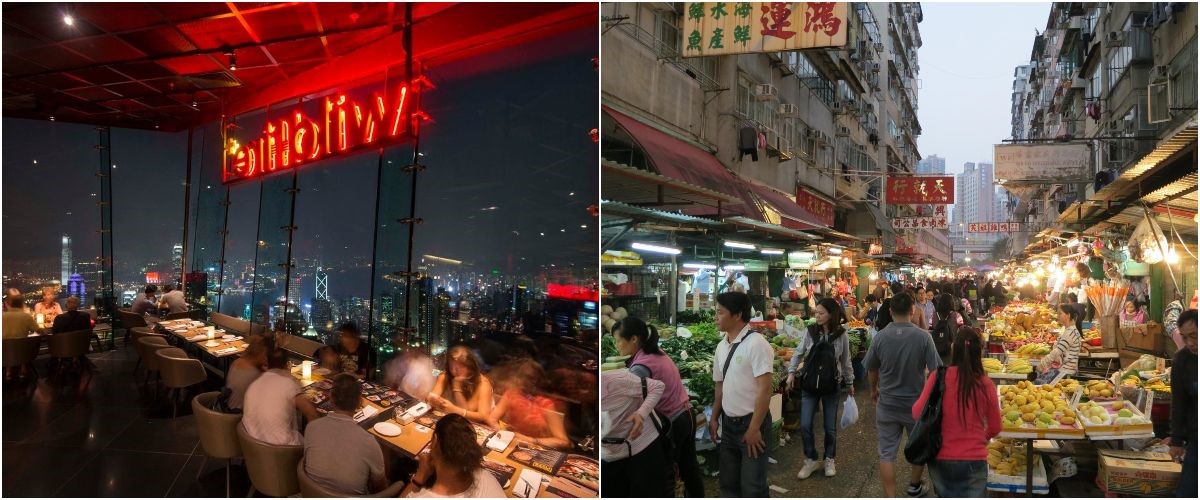 (left) Wildlife Pizzabar & Grill, (right) Oleg.
Once you've snapped enough pictures, head to one of the many dining establishments available there. From delectable pizzas to sushi, you'll be in for a dining experience unlike any other, thanks to the stunning aerial views from your table. And when you're done, you can indulge in a comfortable shopping experience right at The Peak, where you can find indoor renditions of the iconic Ladies' Market and Temple Street. Vendors selling souvenirs, artwork, handicrafts and other knick knacks will all be present.
Temple Street also offers a plethora of food options, ranging from restaurants to dai pai dong (open air food stalls). Hongkongers are very into seafood and you'll be sure to find delectable seafood dishes at every nook and cranny of this street. Go for the crowd-favourite, deep fried squid, or go straight for the kill with a piping hot bowl of claypot rice! Pour a generous serving of dark soy sauce, mix it all up and dig in.
(WT-en) Jpatokal
Since the night is still young, why not wind down with a mug of beer or two at Hong Kong's de facto nightlife central, Lan Kwai Fong? There are almost a hundred restaurants, bars and clubs there, so you'll be spoilt for choice! If the weather allows, grab a seat at al alfresco area, order your drink(s) and watch as revellers pack the location as the hours go by.
Now that you have your itinerary to Hong Kong set, get ready for an adventure you won't forget!
Check these out before you travel