Top 3 cities in Japan you should visit
There is a myriad of things to see and experience in Japan – from exploring its dynamic cityscapes, to wandering the grounds of cultural attractions and shrines, enjoying its spectacular natural wonders, and feasting on its culinary delights. For most, one trip to Japan isn't enough - you're often left hankering for more of the country's pristine streets and delightful snacks.
If you're planning a trip to Japan soon, here are the top 3 cities you should visit:
TOKYO
SEE
Meiji Shrine
Dedicated to the 19th Century Emperor who opened Japan to the West, Meiji Shrine is perfect for a peaceful morning visit.
You can make a stop at the cleansing station, where you can partake in a purification ritual to cleanse your hands and mouth before offering a prayer. Hoping for a good GPA or a promotion at work? Write your wishes on small pieces of wooden planks and hang them up on the prayer wall.
Asakusa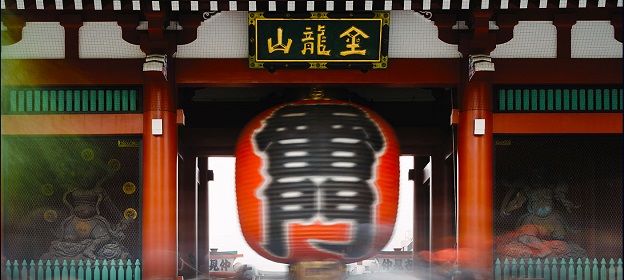 Asakusa is a bit of a distance away from Tokyo's city centre, but well worth the trip. It is home to Senso-ji, a Buddhist temple built in the 7th century. But besides that, indulge in snacks sold at almost every corner - some of my favourites include dango dipped in a sweet-savoury sauce, and taiyaki - a pancake stuffed with red bean, custard, or other seasonal fillings.
Here's a top tip: You can also find branches of famous ramen chains such as Ichiran and Ippudo in Asakusa. The lines are often not as long as those you would find in the city centre.
Tokyo Disneyland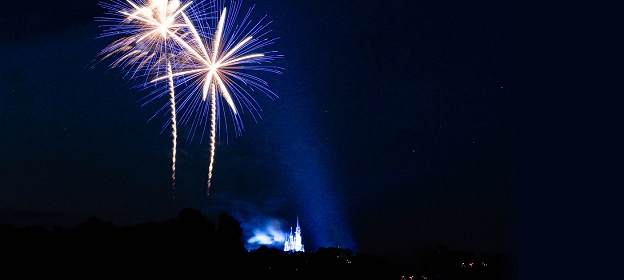 The happiest place on earth … but in Japan! Meet your favourite Disney characters like Mickey and Minnie, zip around on thrilling, adrenaline pumping rides and take in the sights of the whimsical Disney castle, which lights up beautifully at night.
Remember to get ahead of the crowd by getting your tickets online. Tokyo Disneyland Tickets are priced at about 7,400 yen, or about S$92. Also, be sure to queue early to increase your chances of obtaining a Fastpass for your favourite ride.
Pro-tip: When you arrive, check for timings of the Disney parade and fireworks - and secure a spot early.
You'll have the most fun when you know you're taken care of. With DBS TravellerShield Plus, you'll be covered for any unforeseen circumstances. And having peace of mind is the best way to enjoy any trip.
EAT
Ichiran ramen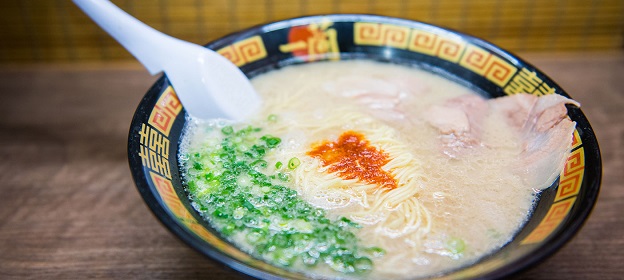 You've seen the individual booth seating and the iconic black bowl. Yes, Ichiran ramen is one of Japan's most famous ramen chains. The secret to their success would be its creamy, smooth pork-based tonkotsu soup, topped with Ichiran's signature red pepper sauce mixed with three different types of spices. The queue may last more than an hour, so don't go hungry (or pop by a convenience store for a snack beforehand). But it's well worth the wait.
Standing Sushi Bar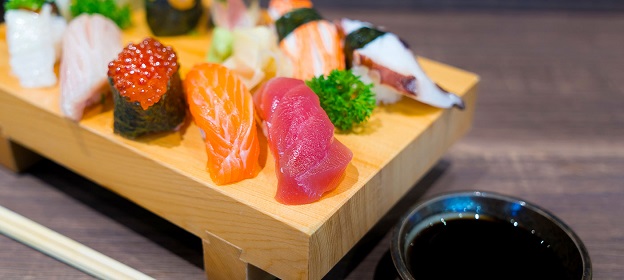 No, not the Japanese restaurant in Singapore which goes by the same name. But yes, as its name suggests - there are no seats here. A piece of sushi could go for as little as 75 yen, or go up to about 700 yen for a premium cut of fish, such as tuna belly (otoro) or sea urchin (uni). Don't let the affordable prices fool you - the chain is well-known. There are more than 20 around Tokyo, and there are English menus, so don't worry about ordering something by accident.
SHOP
Muji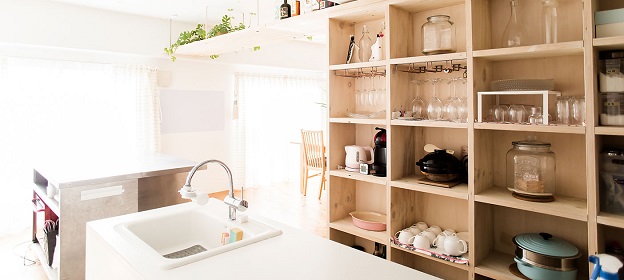 For all Muji fans - or Mujirers - a visit to Muji Yurakucho in Ginza is a definite must! This three-storey Muji flagship store sells every Muji item you can possibly think of. Stationery, clothes, household items and beauty products – you name it, they have it. They even have a Muji optician and florist within their premises.
Ever run short of cash while shopping up a storm? Why not open a DBS Multi-Currency Account and pay like a local? With the MCA, you'll avoid paying foreign exchange fees and have access to 12 foreign currencies and the Singapore dollar conveniently with one account! Wherever you travel to, your transactions will be debited from the respective currency wallets - and you can be rest assured that you are getting some of the best rates.
OSAKA
SEE
Osaka Castle
Osaka's most recognisable landmark - no trip to Osaka is complete without a visit to this majestic attraction. The existence of this castle is monumental, and it is an icon of the country's resilience and strength. Its surrounding park is a popular spot during cherry blossom season, but the castle's beauty speaks for itself.
Pro-tip: You may want to look out for various passes to get around Osaka, such as the Osaka Amazing Pass – which includes some admission fees.
Arashiyama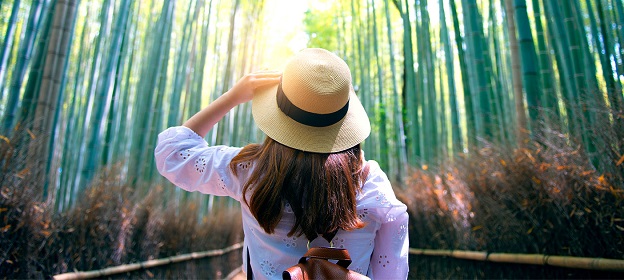 There really is nothing like immersing oneself in nature, and you will most definitely understand when you've visited Arashiyama Bamboo Forest in Kyoto, about an hour's train ride from Osaka. It may take awhile to get that perfect shot for Instagram, but if a photo is not what you're after, a leisurely stroll could just be what the doctor ordered - you'll feel refreshed after.
Pro-tip: After exploring Arashiyama on foot, head to Keifuku Railway's Arashiyama Station, where you can soak your aching feet in an Ashiyu (foot bath). For 150 yen, you get a towel and you can sit for however long you like.
EAT
Kuromon Market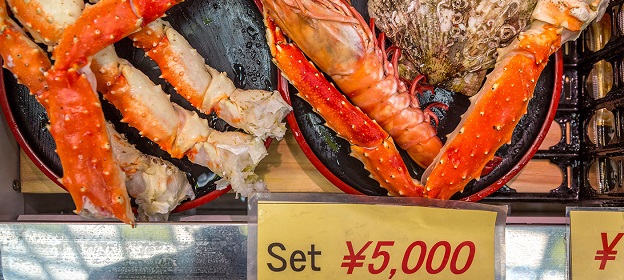 When in Osaka, you need to make time for Kuromon Market. You'll find almost everything here - the freshest seafood; Kobe beef, fresh off the grill; the sweetest melons you'll ever taste; the richest soybean milk you'll find. Go hungry and you won't regret it. If you want to take home some Japanese fruit, the stallholders will be more than happy to pack it all up for you such that it'll survive the journey home.
SHOP
Dotonburi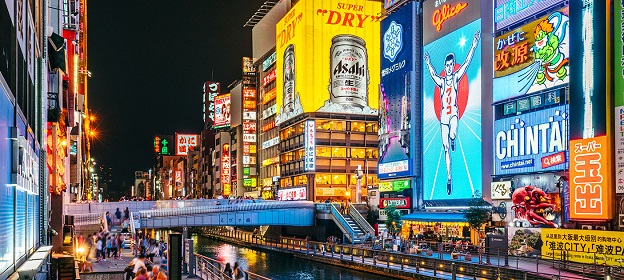 Prepare to stop till you drop in Dotonburi, one of Osaka's largest shopping areas. Here, you'll find plenty of pharmacies (perfect for skincare products and make-up), as well as looming branches of your favourite Japanese brands. Look out for Gu, a trendier, cheaper version of Uniqlo, as well as GRAM pancakes as a rest-stop for when you need a break from shopping.
Pro-tip: Bring your passport along. Some stores waive tax for purchases above a certain amount.
If you've ever been frustrated at yourself for not activating your debit/credit card for overseas use before your trip, DBS' Lifestyle app could be your answer. With the app, you only need to activate it once - and when you're home, the magnetic stripe on your card will be deactivated automatically. It's that simple, and you won't have to kick yourself for forgetting.
HOKKAIDO
SEE
Sapporo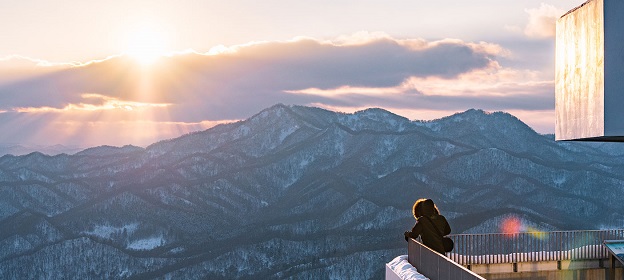 There's plenty to see in Hokkaido but if we could pick, check out Maruyama Zoo in Sapporo. You may get to see cuddly polar bears and get up close and personal with owls. To reconnect with nature, head to Maeda Forest Park, and in autumn prepare to have your breath taken away at Moiwa Mountain, known for its picturesque views in the fall.
Furano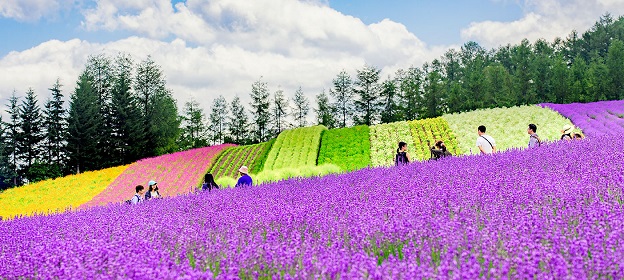 You would've seen Furano in Instagram posts or giant posters of Hokkaido - and it would be remiss to leave it out of this list. Farm Tomita is by far the most famous of the lot - remember to fully charge your camera to snap photos of never-ending lavender fields and be open to intriguing snacks like lavender soft serve. With the relaxing scent of lavender in the air, you may be so relaxed you don't want to return home.
EAT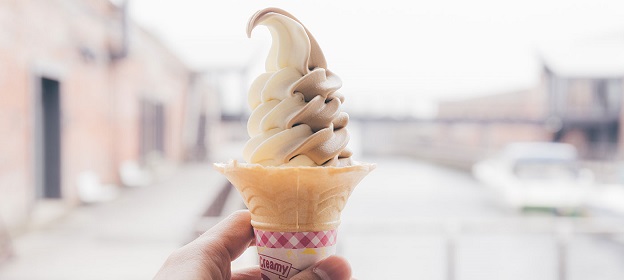 You don't need to break the bank for great sushi, especially in Hokkaido where the produce is as fresh as they come. Look out for sushi chains like Toriton and Hanamaru, and indulge in some of the world's freshest seafood atop a delicate mound of rice.
And of course we can't miss out Hokkaido's famed dairy products! Head to Niseko Takahashi Dairy Farm Kobo for a once-in-a-lifetime experience. Go for a ice-cream making workshop, or simply relax with a cream puff in one hand and a bottle of milk in the other.
Can't wait to get going? First check out DBS' Travel Marketplace (Beta) - the place to go before you go places.
It's a one-stop shop - where you get to book flights and hotels all on one platform. You get to save both time and money as you get to use DBS points to offset your travel expenses. And you won't have to worry about travel insurance, because it's complimentary when you make bookings via DBS Travel Marketplace (Beta).
Imagine just how much easier your planning will be.
Here's how to get started:
STEP 1: Use DBS Travel Marketplace (Beta) to search for flights & hotel stays at your favourite destinations.
STEP 2: Once decided, log in with your digibank Online User ID & PIN and complete your booking.
Check these out before you travel