Top European cities to visit in 2019
Leave application - check.
Travel buddies - check.
You've secured a good time to go on a break, and managed to find the best people to go with. And you've decided to embark on an epic Eurotrip of your own. Where should you go first, and what should you see?
We've done the work for you - just pack your bags and get going.
1. London, United Kingdom
We know, London is filled with the travel clichés: the Big Ben, London Eye, Buckingham Palace or Westminster Abbey. Of course these are all must-visit essentials for the first-timer. But once you've covered all these main sights, and satisfied your inner shopaholic with a shopping spree at Oxford Street and Camden Market, it's time to venture beyond the facade of the city.
Camden Passage
An absolute haven for street market lovers, Camden Passage is a car-free street filled with antique markets, vintage and contemporary shops, quaint cafes, bars, and more! You can explore the main market on Wednesdays and Saturdays, or for bookworms, head to the book market held at Pierrepont Arcade on Thursdays and Fridays. From vintage clothes to interesting collectibles and bric-a-brac, you'll find an eclectic mix of lifestyle, household and fashion items all here! Pick some out as quirky souvenirs for your loved ones, or get matching outfits for the squad perhaps?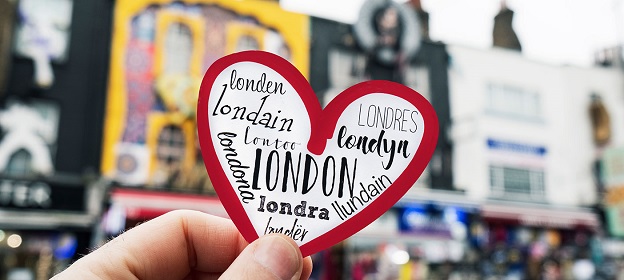 Little Venice
As its name suggests, Little Venice is a network of waterways and canals that are found just north of Paddington. Take a romantic boat ride down the canal, watch a show at the Puppet Theatre Barge or have a stroll down this peaceful corridor upstream, there is something for everyone at Little Venice.
2. Paris, France
A 2.5-hour high-speed train journey away from London, Paris is another must-visit European city for many. You can head to the Eiffel Tower or the Arc de Triomphe, Louvre and the Champs-Elysees, the City of Lights never fails to impress each time you visit. But that's not all there is to this city.
Rue Crémieux
Known as the most colourful street in Paris, Rue Crémieux is a beautiful and refreshing sight of private houses, unlike the usual grey concrete buildings that pervade the Parisian cityscape. This is a great place to snap that iconic squad photo or your outfit of the day - perhaps this is the Parisian version of the iconic shophouses in Joo Chiat?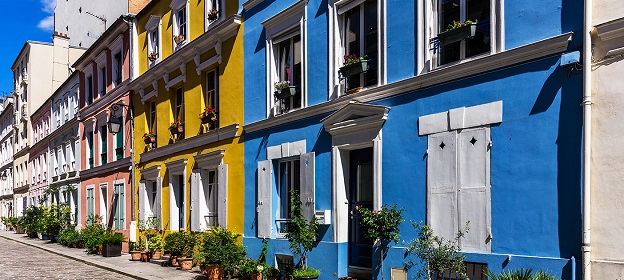 La Conciergerie
The first prison in Paris, La Conciergerie was home to hundreds of prisoners during the French Revolution, who were taken to be executed on the guillotine all around Paris. One of the most famous prisoners was none other than Marie Antoinette, who spent her last days in this prison. Explore the Prisoner's Gallery, Marie-Antoinette's Dungeon, and more, and learn more about the French Revolution as you peruse through mementos and exhibits dating back to that period. It's a truly eye-opening experience.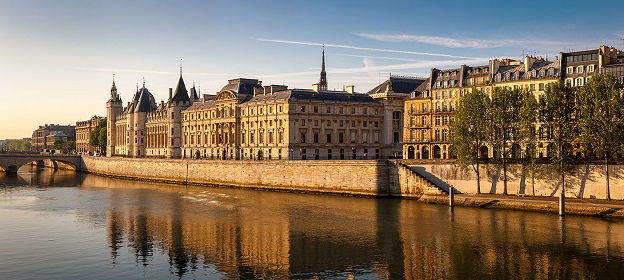 The Catacombs
Did you know that beneath the bright lights of Parisian streets, lies an enigmatic labyrinth of carefully arranged skulls and bones? The ossuaries contain almost six million Parisians who lived in the 18th century, as well as graffiti and inscriptions on the walls that date back to the French Revolution.
A note of caution, though, that it's not an ideal excursion for young children or visitors with special needs: you're required to descend a spiral staircase with 130 stairs and then climb a further 83 stairs on the way back to the exit, and younger children (even some adults) may find the ossuaries disturbing.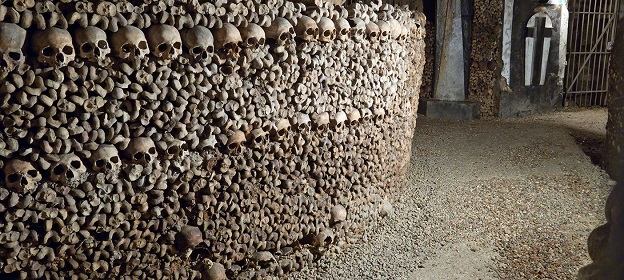 DBS Travel Marketplace (Beta)
Starting to plan your trip? Take the hassle out of getting flights, hotels and insurance from different websites and platforms by checking out DBS Travel Marketplace (Beta). Book flights from the world's best airline – Singapore Airlines, or choose from more than 500,000 hotels worldwide from Expedia!
What's more – offset your travel expenses with your DBS Points and you won't have to worry about travel insurance either, because it's comes free for you and your travel buddies when you when you book through DBS Travel Marketplace (Beta).
Here's how to get started:
STEP 1: Hop on to DBS Travel Marketplace (Beta) to search for flights & hotels at your favourite destinations.
STEP 2: Once decided, log in with your digibank Online User ID & PIN and complete your booking.
3. Barcelona, Spain
Zona de banys del Fòrum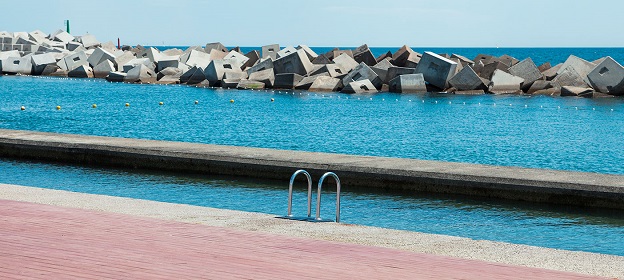 There's more to Barcelona than just Antoni Gaudi's architectural masterpieces! Ideal for swimming and sunbathing, the Forum is great if you want to go for a dip without a crowd. You can jump, dive, or simply step into the waters at the bathing area. This place caters to everyone – and people with special needs or disabilities can enjoy a good day out as well.
Thanks to the absence of sand, people with wheelchairs need not struggle to reach the sea directly. There's even a hydraulic chair lift that helps them in entering or leaving the water, and an assisted bathing service for those with reduced mobility. Pretty cool, huh? So grab your swimsuits and jump in with your friends on a sunny day in Barcelona.
The Monastery of Santa Maria de Montserrat
For the non-religious, the monastery provides an amazing backdrop for photos and rich history dating back to the 12th century. For the religious, the Monastery of Santa Maria de Montserrat is filled with history and draws pilgrims from all over the world.
Regardless, it's a spot for striking photos and a chance to immerse in a different culture altogether.
Bunkers del Carmel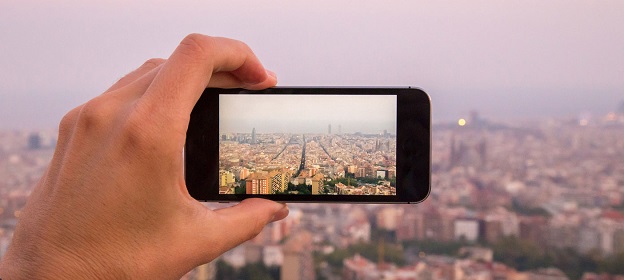 Originally built as fortifications during the Spanish Civil War in the 1930s, the bunkers were built high on Turó de la Rovira to give soldiers a bird eye view across the whole city. The ruins of Bunkers del Carmel offer a mesmerizing glimpse of Barcelona's charming skyline, especially during sunset. Watch as the city lights sparkle in the horizon, contrasted against the night sky. This remote slice of serenity is an absolutely stunning place to soak in Barcelona's beauty. Bring some wine and cheese along for a picnic under the canopy of stars in the sky.
4. Pamplona, Spain
Running of the Bulls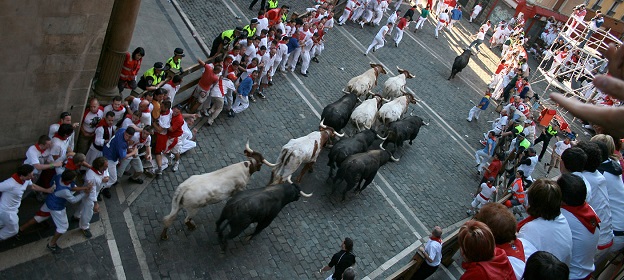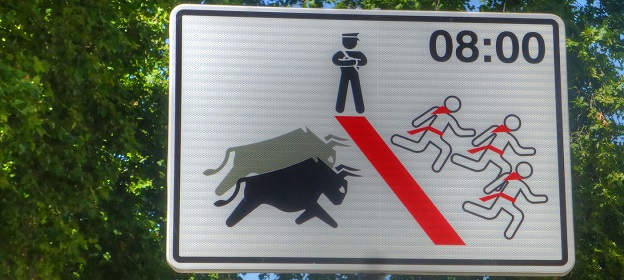 Pamplona is the home to the Running of the Bulls. If you've heard of it or watched a video of it on social media, it's definitely something worth ticking off the bucket list. Experience the thrills and adrenaline rush with the Pamplona Fiesta, happening in July. Navigating your way through a stampede of raging 1,300 pound bulls pounds in a narrow and crowded alley is one way to hit your daily quota for your National Steps Challenge.
For those who prefer to watch in safety and comfortably from the sidelines, you can choose to rent one of the strategically located balconies to bask in all the excitement and action. The locals would be more than happy to share their culture and homes with you. For a truly exhilarating and invigorating experience you'll remember for a lifetime, head to Pamplona to catch this incredible festival for yourselves.
5. Rome, Italy
To explore Rome on a more unusual note, pop over to the Quartiere Coppede, nestled in the Trieste district. This fairy-tale like neighbourhood features a spectacular mash of Baroque, Greek, Roman and Medieval Art Nouveau palaces, transports you to a different time and place altogether. It's even been used as the setting for a number of movies!
Trastevere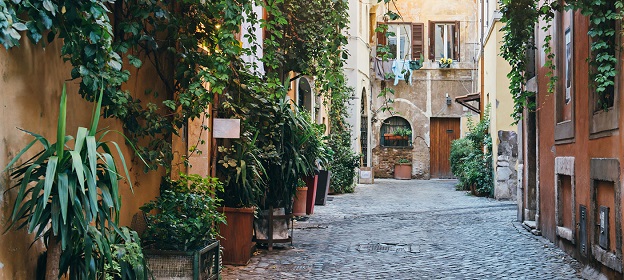 You can't leave Rome without having lunch or dinner in Trastevere. Situated across the Tiber, Trastevere was formerly a working-class neighbourhood, now known for its bustling food scene. Stay away from the crowds at the main Piazza (Piazza di Santa Maria) and take a stroll down to the outdoor food market on Piazza di San Cosimato and, together with a couple of restaurants and a playground, it's a part of the city that gives you a truly local feel.
Don't want the hassle of holding onto multiple currencies?
It's 2019 - surely there is a solution for that by now. The good news is, yes - with the DBS Multi-Currency Account, you can go on a multi-city holiday knowing you can buy any currency when rates are favourable.
No more second-guessing or spending extra time comparing rates at various moneychangers during lunchtime. Head here for more information.
6. Venice, Italy
Libreria Acqua Alta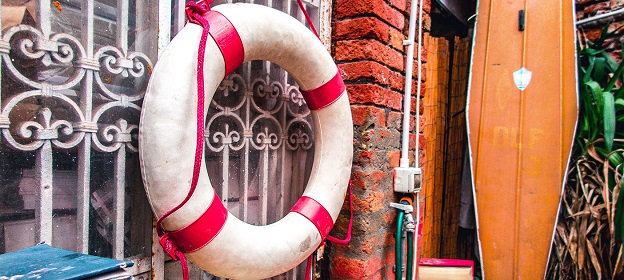 Visit the Libreria Acqua Alta bookshop for an experience like no other. Featuring stairs constructed entirely out of old books, a canal in its backyard, and cats randomly traipsing around the store, there is no book store like this in the world. Sift through bathtubs and gondolas filled with all kinds of books, this book store outlived Borders for a reason.
7. Capri, Italy
Cliff jumping at grottoes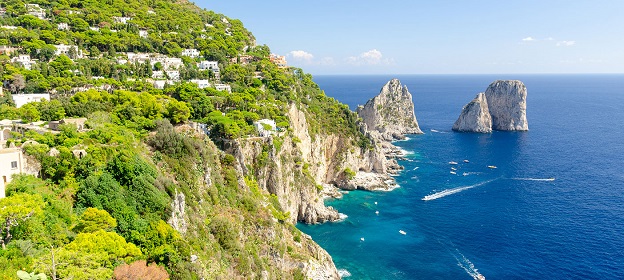 Cliff jumping is probably not new to some readers – after all there are places aplenty in Asia to do this. What's different though, is the view. The sunny island of Capri in the Bay of Naples is known for its rugged landscape, and you can head out to the famous Blue Grotto or the lesser known Green Grotto, both of which boast crystalline waters framed by tall, rocky cliffs. Take the leap from cliffs as high as 85 feet above water level.
Thinking if you should get insurance?
For peace of mind, travel insurance is always a good idea. DBS TravellerShield Plus includes coverage for adventurous activities - perfect for those who are thinking of going cliff jumping. And if you have a pre-existing medical condition, you have the option of purchasing additional coverage as well.
Best of all, you can settle it with just a few clicks, with your details pre-filled in DBS digibank or PayLah!. Find out more here.
If you're already using Travel Marketplace (Beta) to make your bookings, you may not even need to think about insurance, as it's complimentary.
8. Dubrovnik, Croatia
Game of Thrones Walking Tour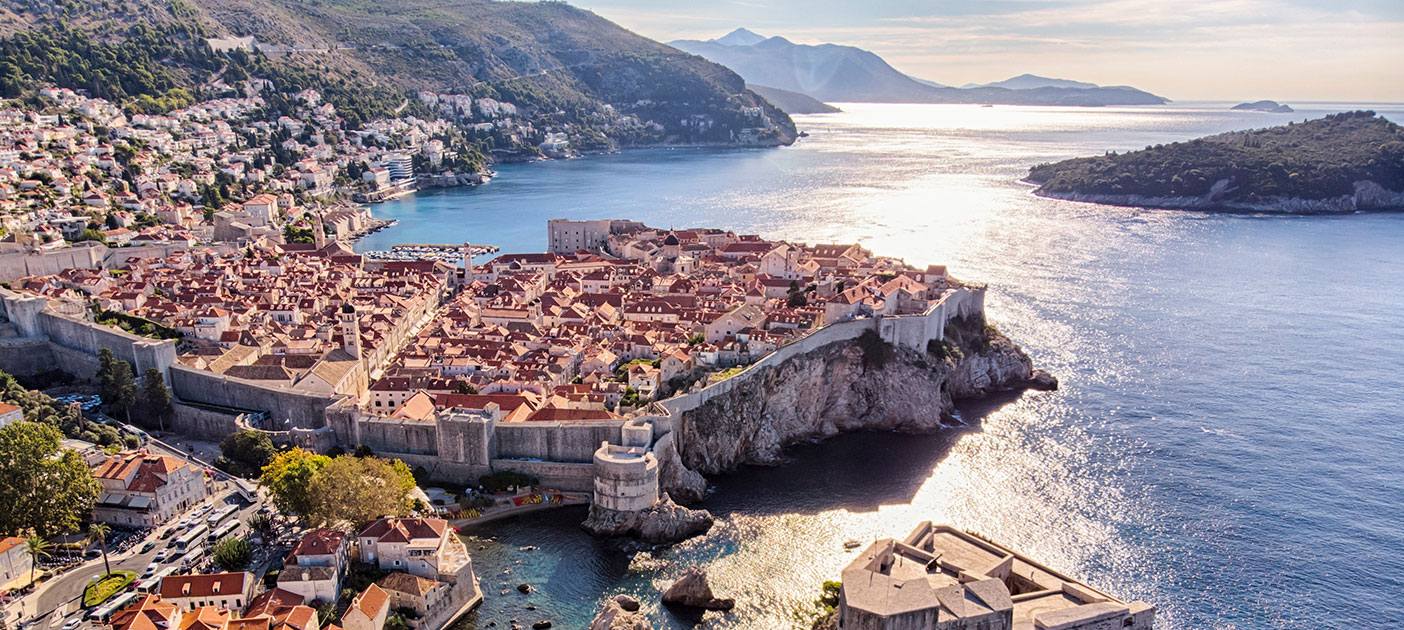 Now in its final season, fans of the hit TV show Game of Thrones will not want to miss this: a walking tour of the places where the show was filmed. Imagine calling down a dragon to attack your fiercest enemies, or walking down the streets of Kings Landing – this is one tour you don't want to miss. Knowledgeable guides will take you on a journey (the extended tour is 6 hours long) through major filming locations such as towns, harbours and 'combat arenas', all while providing fun facts and behind-the-scenes anecdotes! Relive your favourite scenes as your explore the grounds and feel as if you've stepped right into Westeros.
Managing your Flights and Hotels
Zipping across Europe can be stressful if you're fumbling to keep track of your flights and hotels. If you prefer to have them all in one consolidated platform, the DBS Travel Marketplace (Beta) is just the solution you need.
If you've booked your flights on DBS Travel Marketplace (Beta), simply follow these steps:
Log in to DBS Travel Marketplace (Beta) and proceed to Booking History to retrieve your flight details.
To make changes or cancellation, please contact the airline with your booking reference number.
Alternatively, you can use the Manage Booking link provided in your flight booking confirmation email to make the necessary changes or cancellations.
If you've booked your hotels on DBS Travel Marketplace (Beta), you can manage them by following these steps:
Log in to DBS Travel Marketplace (Beta) and proceed to Booking History to retrieve your hotel details.
To make changes to your hotel booking, please call Expedia Customer Support Hotline for DBS Travel Marketplace (Beta) at 6818 5683 or 8001206230.*
To cancel your hotel booking, you may do it via DBS Travel Marketplace (Beta)'s Booking History.

You will receive a full refund of the cost to the DBS/POSB Credit/Debit Card used for the transaction for refundable bookings. DBS Points used for redemption will not be refunded.
No refunds will be made for changes/cancellations of non-refundable bookings as based on individual hotel's refund policy.
9. Amsterdam, Netherlands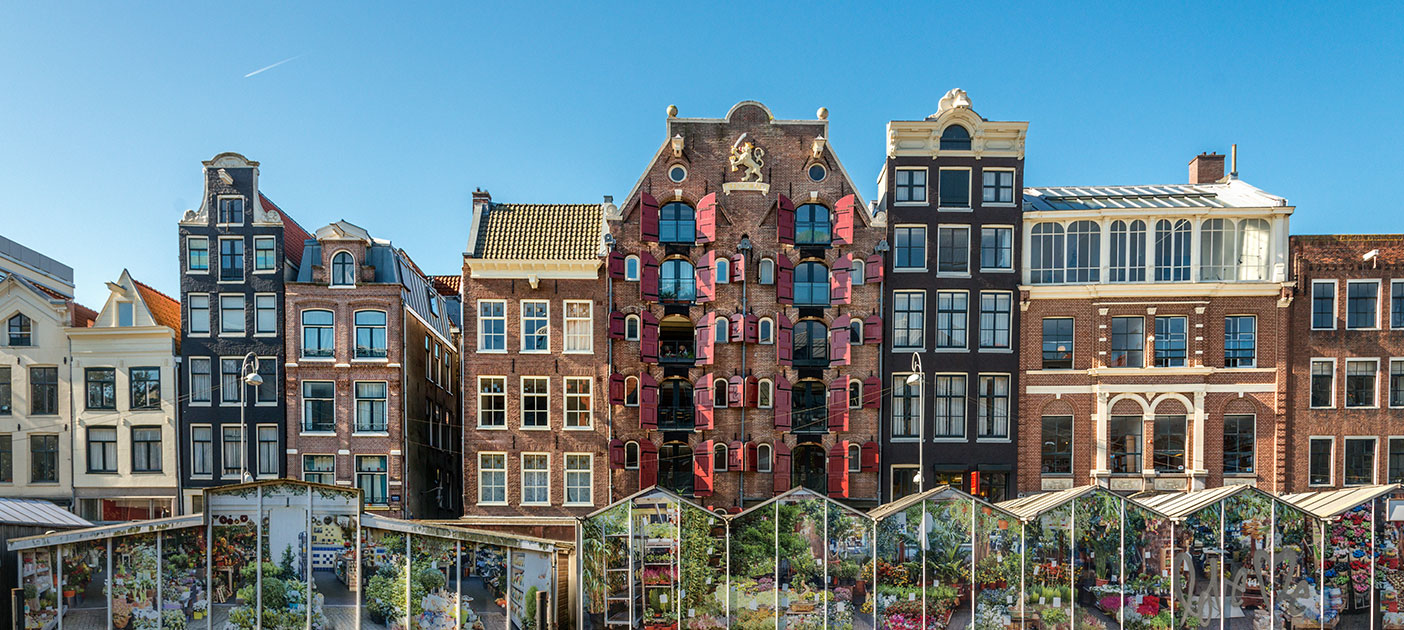 Did you know that the Netherlands supplies more than half of all the tulips worldwide? What better way to get to know the Dutch and their affinity with flowers than to go to the world's only floating flower market?
Since 1862, Bloemenmarkt on the Singel canal has been home to Amsterdam's finest flower sellers, all operating from houseboats, and is one of the city's principal flower suppliers. Tulips, geraniums, narcissus and more make it a gorgeous riot of colour.
P.S. Have you downloaded the DBS Lifestyle app?
This isn't just another app taking up precious memory space - we want to make it useful for you. A few reasons you should hit download:
You can use your DBS Points to offset purchases anytime, anywhere (yes, even while you're overseas!)
Get a detailed breakdown of your credit card expenses by month and category, so you know where your money is going - and how much you need to save for the most memorable Eurotrip
You never need to worry about forgetting to activate your card for overseas use. Just log onto the DBS Lifestyle app and set it up once. Your cards will be automatically activated when you're overseas, and deactivated when you're home.
10. Berlin, Germany
Regensburg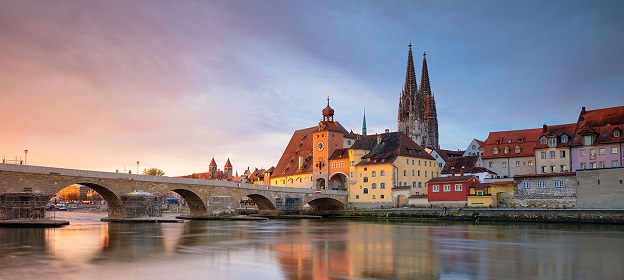 One of the most beautiful old towns in Germany, Regensburg dates back to the Romans over 2,000 years ago. It's a UNESCO listed city and it has managed to stay relatively untouched from the wars in the 1900s. Be transported back in time, embracing the rich history this amazing town has to offer.
Have you heard of the DBS Altitude card?
Here's why it's Miles above the rest - you get exclusive traveller promotions, such as:
S$1 = 6 miles on flight & hotel transactions at Expedia
S$1 = 10 miles on hotel transactions at Kaligo
And other privileges!
Not to mention:
S$1 = 3 miles on online flight & hotel transactions (capped at S$5,000 per month)
S$1 = 2 miles on overseas spend (in foreign currency)
S$1 = 1.2 miles on local spend
And best of all, your miles never expire. Go further with the DBS Altitude card. Find out more here.
Get started with: