How much do you need to retire?
When you're busy trying to take care of the present, retirement may be the last thing on your mind. But thinking about it early and taking small steps can do a lot to change your financial future. Start with a quick look at how much you'll need for retirement and how ready you are, by using our calculator below.
 
Calculate your retirement readiness
Retirement Goals
Retirement Spend
Existing Funds
Results
In 4 easy steps, find out if you'll be able to afford the retirement lifestyle you want.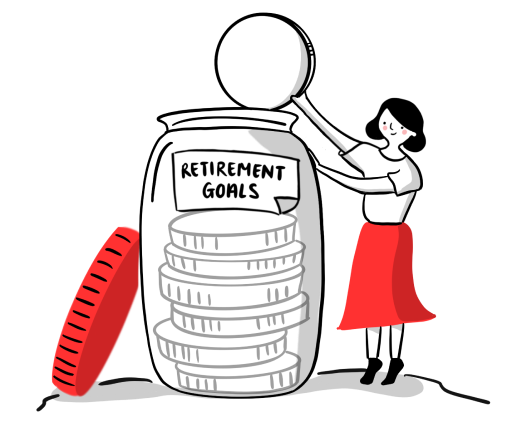 Let's start with your gender.
Tell us your retirement goals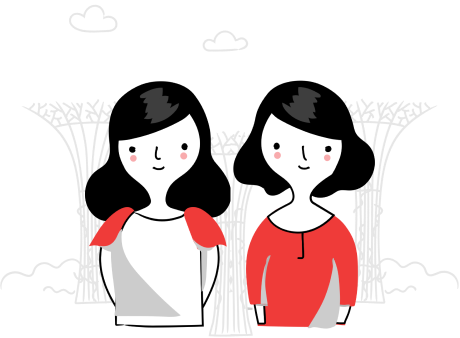 Tell us your preferred retirement lifestyle
We'll help you estimate how much it will cost to sustain it.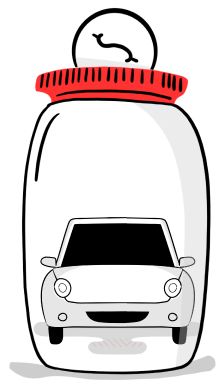 Here's what you'll need for retirement
Based on your selections.
We've broken it down into basic and lifestyle spend.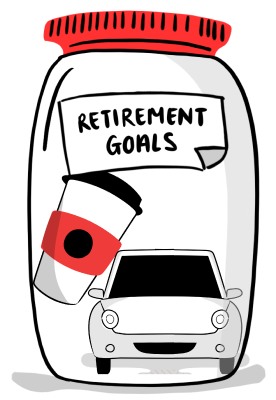 Now, let's see how much you'll have by retirement age
Let's project your current finances.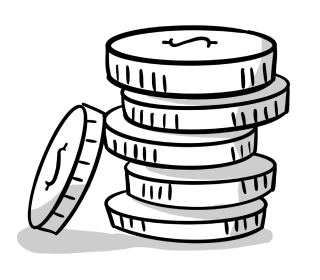 Total funds today
S$ -

→

Projected funds at 65
S$ -
your desired retirement spend of S$0/mth till you're 85 .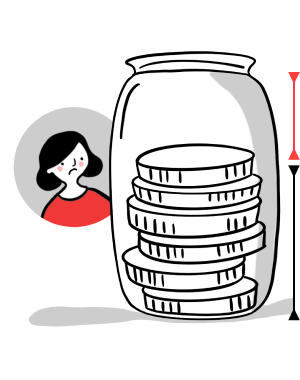 S$
0
Projected funds at 65 (retirement age)
S$
-
For your funds to last till you're 85
(Upward trend accounts for inflation)
Basic spend
Lifestyle spend
Facing a shortfall?

Don't be daunted by what's ahead! A little planning goes a long way, and we're here to help you with that.
Note: Upward trend accounts for inflation
1. Meet basic spend first
After setting aside an emergency fund, we'll channel your funds into meeting your basic spend till life expectancy.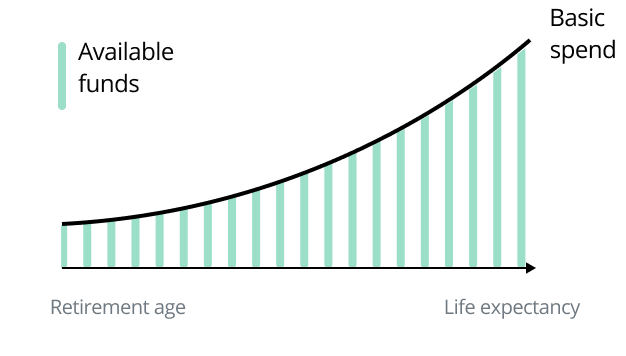 Note: Upward trend accounts for inflation
2. Meet lifestyle spend with remaining funds
Any excess is then distributed to meet your lifestyle spend.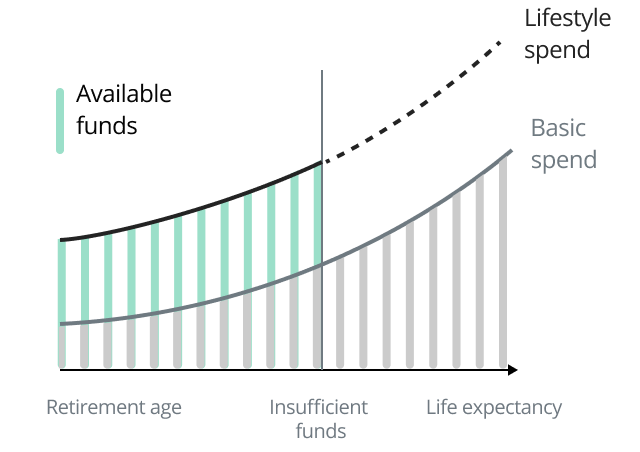 Note: Upward trend accounts for inflation
3. Understand your shortfall
You can see where you start to run out of funds for your total spend.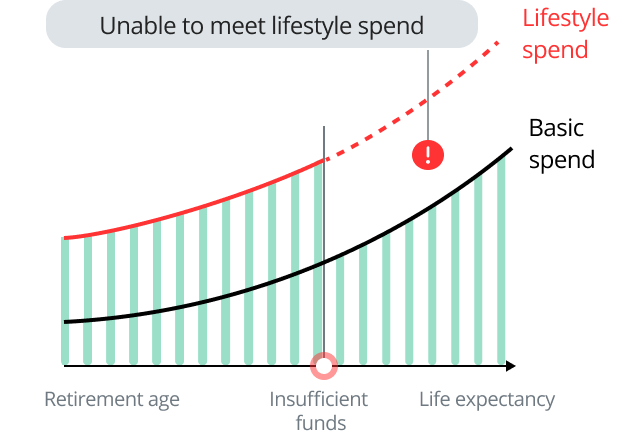 Desired retirement age should not be larger than life expectancy, please try again!
 
Start early, get ahead
Get invested in the long term
To really grow your money, you'll need to invest—and do it in the long run. No matter your level of experience, you can invest simply and confidently in digiPortfolio, a ready-made investment portfolio that helps you grow your wealth through regional or global diversification.
Start your digiPortfolio in just 5 clicks.
Stay protected as you grow your nest egg
Having adequate insurance coverage is crucial so that an unexpected event doesn't disrupt your plans.RetireSavvy is a flexible digital retirement plan that protects you right from the start of the plan into your retirement years. You can customise your retirement benefits and make tweaks along the way—total flexibility is in your hands.
 
Frequently Asked Questions
---
---
---
Important Information
This retirement calculator is designed to be an educational tool for your general information only and is not meant to provide investment advice. We make some assumptions when building the calculator, which you can read about above, and the results presented may not reflect the actual growth of your holdings. You should not rely on this calculator to make any decision and we are not responsible for any consequences of you choosing to do so. Speak to a representative if you need professional advice.
This is a tool to determine your retirement gap based on data you provided. We do not provide any recommendation or financial advice. The information, assumptions and simulation are obtained from sources believed to be reliable, but DBS makes no representation or warranty as to its adequacy, completeness, accuracy or timeliness for any particular purpose.
DBS does not assume liability for any illustration provided here or for your reliance on these illustrations.