Multiply your savings with us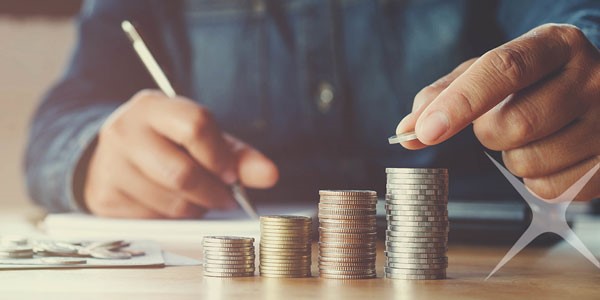 As a DBS Multiplier customer, you can earn higher bonus interest on your savings when you invest with us through:
 
DBS Invest-Saver
A regular savings plan that lets you invest in Exchange Traded Funds or Unit Trusts without having to time the market. From as little as S$100 monthly. Check out our current promotions here.
 
Equities
Buy and own company shares from the stock exchange, via DBS Vickers. We provide award-winning research insights, investment ideas and know-how to help you make informed investment decisions.
 
Unit Trusts
Invest in a diversified collection of assets from S$1,000. Professional management by fund managers who have greater access to investment information and tools.
Curious about investments but afraid to start?
Make NAV your reliable financial journey companion - learn about budgeting, managing debt to growing wealth and more.
Note:
Higher interest rates are applicable to the S$ balance in your DBS Multiplier Account, up to the first S$100,000. Any amount over and above this will be accorded the prevailing interest rate for that month. Interest is credited in 2 parts:

base interest at our prevailing interest rate, calculated on daily balances will be credited at month end, and
preferential interest at the preferential interest rate (which is the higher interest rate less the prevailing interest rate) based on the sum of your eligible transactions with us, calculated on daily balances, by the 7th working day of the following month.

If your transactions do not meet the criteria, the S$ balance in your DBS Multiplier Account will be accorded the prevailing interest rate for that month.
Foreign currency transactions are subject to exchange rate fluctuations, which may result in capital gains or losses; such accounts may also be subject to exchange controls imposed on the currency held.
Fall-below fee is waived for DBS Multiplier Account holders up to 29 years old, effective from May 2018 onwards.
Important information
In all other jurisdictions where the DBS/POSB iBanking website(s) is/are accessible by its residents or entities, it is intended for use by corporate, institutional, professional, wholesale and other qualified investors in accordance with the laws and regulations of such jurisdictions.
The material and information contained herein is for general circulation only and does not have regard to specific objectives, financial situation and particular needs of any specific investor individual and/or entity (collectively referred to as investor), wherever situated. The material and information contained herein does not constitute an offer, invitation, recommendation or solicitation of any action based upon it and should not be viewed as identifying or suggesting all risks, direct or indirect, that may be associated with any investment decision. Prospective investors should seek advice from a financial adviser regarding the suitability of the product before making a commitment to purchase the product. In the event that the prospective investor chooses not to seek such advice, he/she/they should carefully consider whether an investment in the said securities is suitable for them in light of their own circumstances, financial resources and entire investment programme.

This advertisement has not been reviewed by the Monetary Authority of Singapore.

Disclaimer for Investment and Life Insurance Products