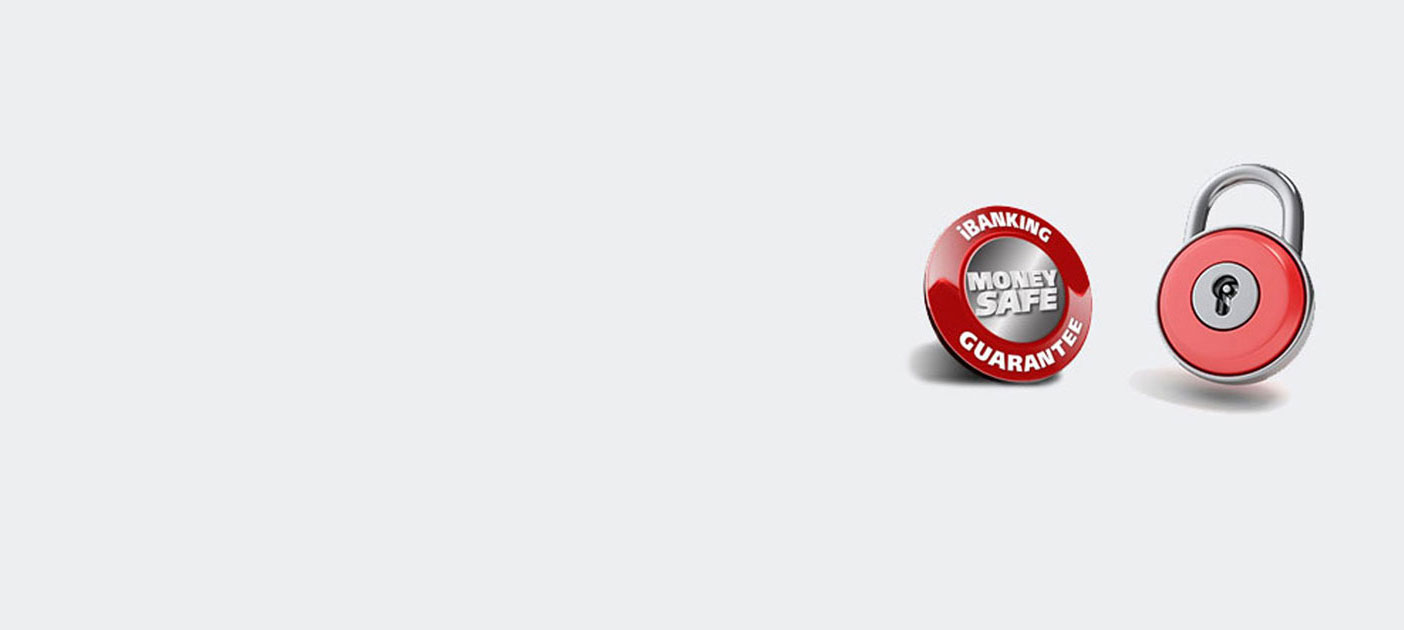 At a Glance
What is Money Safe Guarantee?
The moment you become an iBanking customer, you'll be automatically covered by this guarantee.
In the unlikely event that there is an unauthorised transaction, we will repay the money taken from your account.
Our guarantee protects you if you have kept yourself secure online by taking the following steps:
You have kept your iB Secure Device.
You have not given your security details, such as your user ID, PIN and iB Secure Device or SMS-One-Time Password (iBanking OTP), to someone else.
You do not use an account aggregation service (a service provided by another company that allows you to view all of your bank details on a single website) or a similar service.
You have followed our recommended security practices and carried out your obligations in the terms and conditions that apply to your account and iBanking facility.
You monitor records of your transactions regularly, and report discrepancies to us within fourteen days from the date of your statement of account.
You help us by providing your full co-operation and all information needed from you, including working with relevant authorities.
Money Safe Guarantee coverage:
The replacement of your money is limited to the amount illegally transferred from your iBanking account. Further, DBS may exclude losses from unauthorised transactions caused by systemic risk events, as determined by DBS.
This guarantee does not cover any other losses, including indirect, consequential or special losses, damages, expenses, legal fees or loss of opportunity.
The guarantee will not apply where the transaction was carried out with your knowledge and consent, or where you have acted fraudulently, dishonestly or in a criminal manner, alone or with others.
Investigations will begin the moment you inform us that your account has been compromised, and we will get back to you within seven working days.
If you suspect any security breach or fraud, you may:
Call us at 1800-111-1111 or (65) 6327 2265 from overseas for help.


Suspend access to your iBanking account immediately should there be any unusual activity, compromise of PIN and/or unauthorised access.


Request for a new set of User ID and PIN if you have forgotten/lost or suspect your PIN has been exposed.


Obtain information from the Bank regarding your online transactions.


Terminate your iBanking access, should you wish to discontinue the service.


Thank you. Your feedback will help us serve you better.
Was this information useful?
That's great to hear. Anything you'd like to add?
We're sorry to hear that. How can we do better?
Enter only letters, numbers or @!$-(),.