Get the right advice
With DBS digibank, you don't have to juggle numbers. It helps you figure out how much of a boost you need. From figuring out where you stand financially today, setting out your goals, and seeing what you'll need in retirement. Then, together with a Wealth Planning Manager (WPM), we'll recommend a solution that works for you.
See where you are today, money-wise
digibank adds up everything automatically, when you link via SGfindex.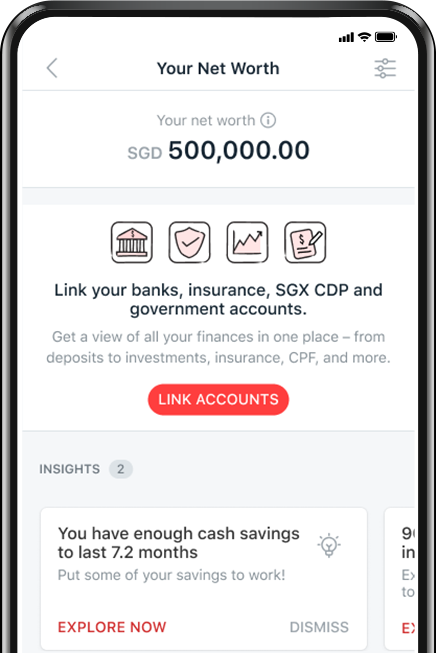 Set your retirement goal
Consider your must-haves and nice-to-haves. digibank helps you gauge if you have enough for what you want.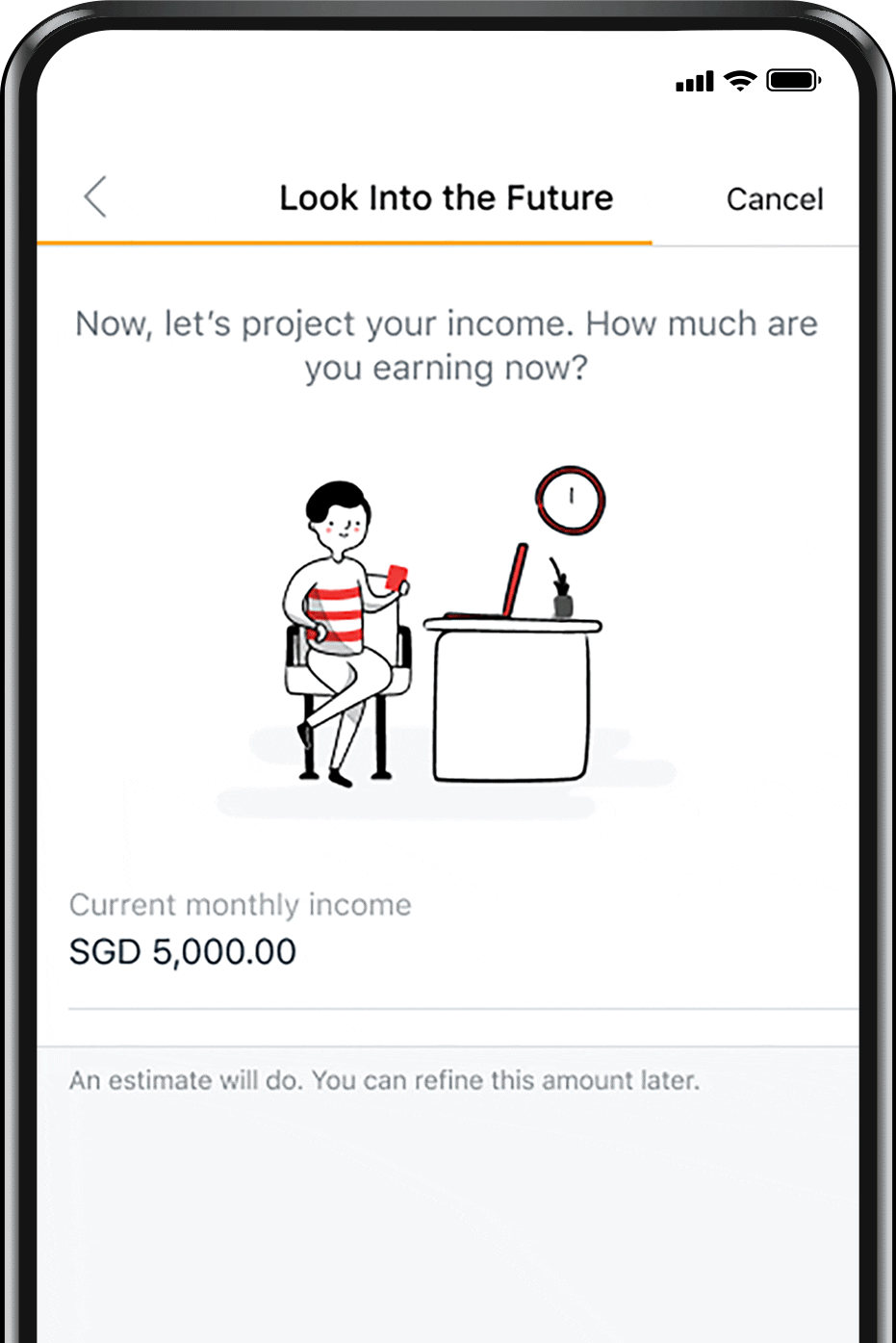 Get a roadmap for retirement
Receive an estimate for the savings amount and retirement income you'll need, to achieve your retirement goals.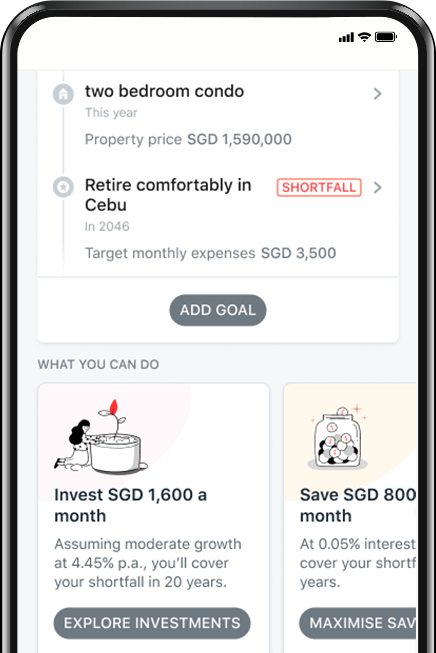 Ready to start on your boost?
Let's look at your current finances and find out where you need a boost.
To start, log in to digibank and select 'Plan'.
Plan with DBS
Plan with POSB
As with most things, understanding what you need goes a long way toward formulating a robust plan. Check out our 10 guiding principles to retiring well.