1. To purchase funds, start by selecting your preferred investing mode.
2a. Next, search for a fund by entering the fund name,
2b. or select relevant criteria to refine your search.
3. Check 'Include Focus Funds', to view a short-list of our positively rated funds, aligned with bank's current investment views.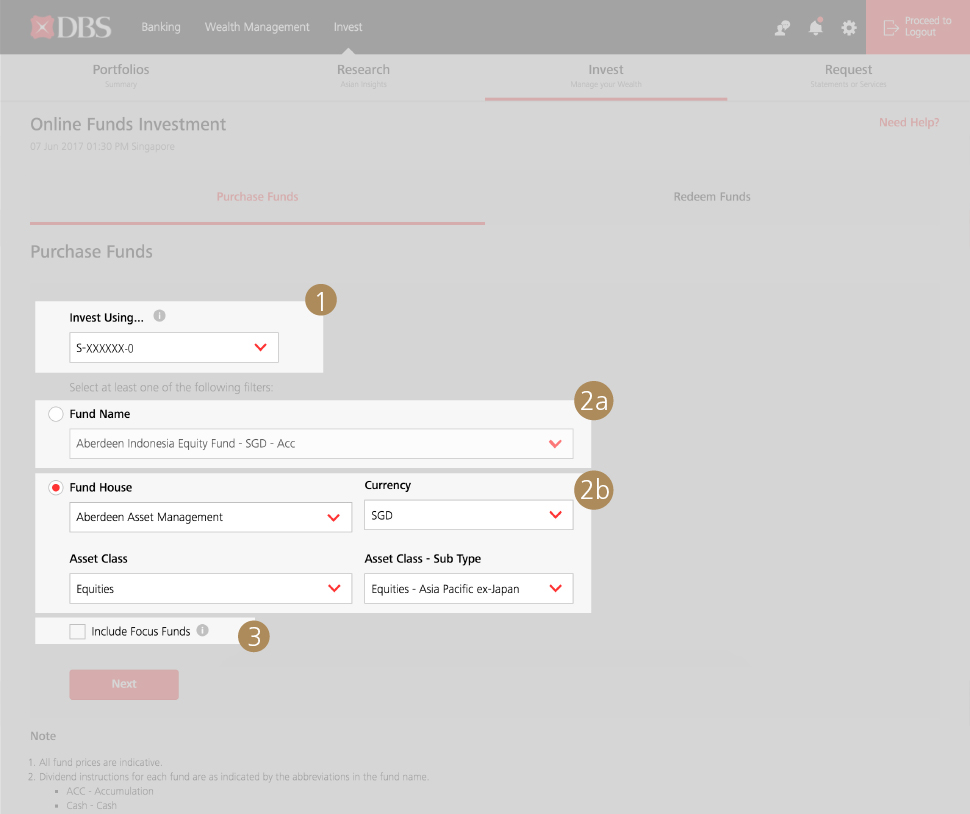 You will see eligible funds for your selected portfolio that match the search criteria displayed in alphabetical order. If you included Focus Funds in your search criteria, these will be marked with a Focus Fund label in the search results.
4. To change search parameters, click 'Modify Search'.
5. Click 'Info' to view more details about the fund. (See next screenshot for the sample of 'fund information')
6. Click 'Buy' if you would like to purchase this fund.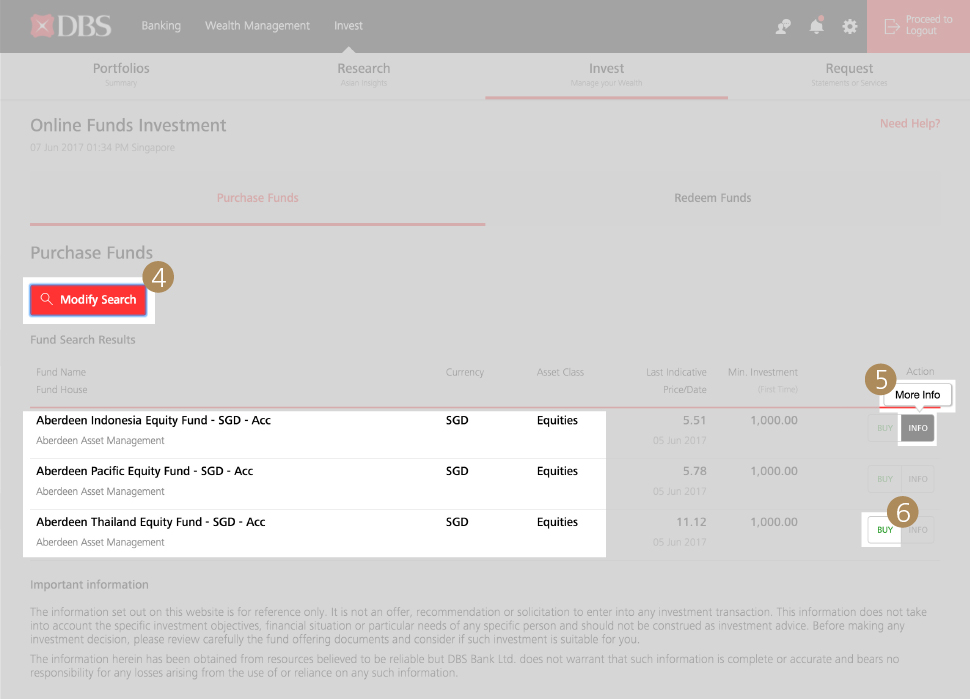 Sample of fund information.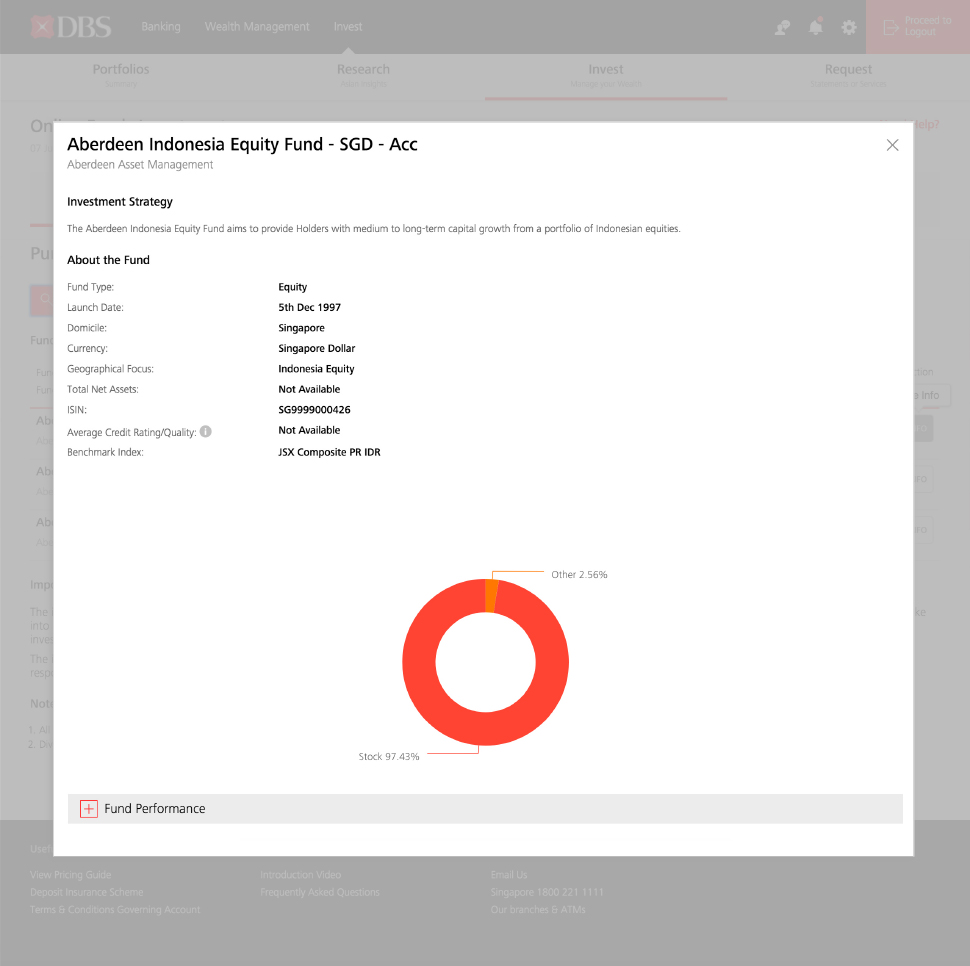 7. Review the information displayed, select the payment account and enter the desired 'Purchase Amount'.

Before proceeding further, you are advised to read the prospectus and related documents for this fund.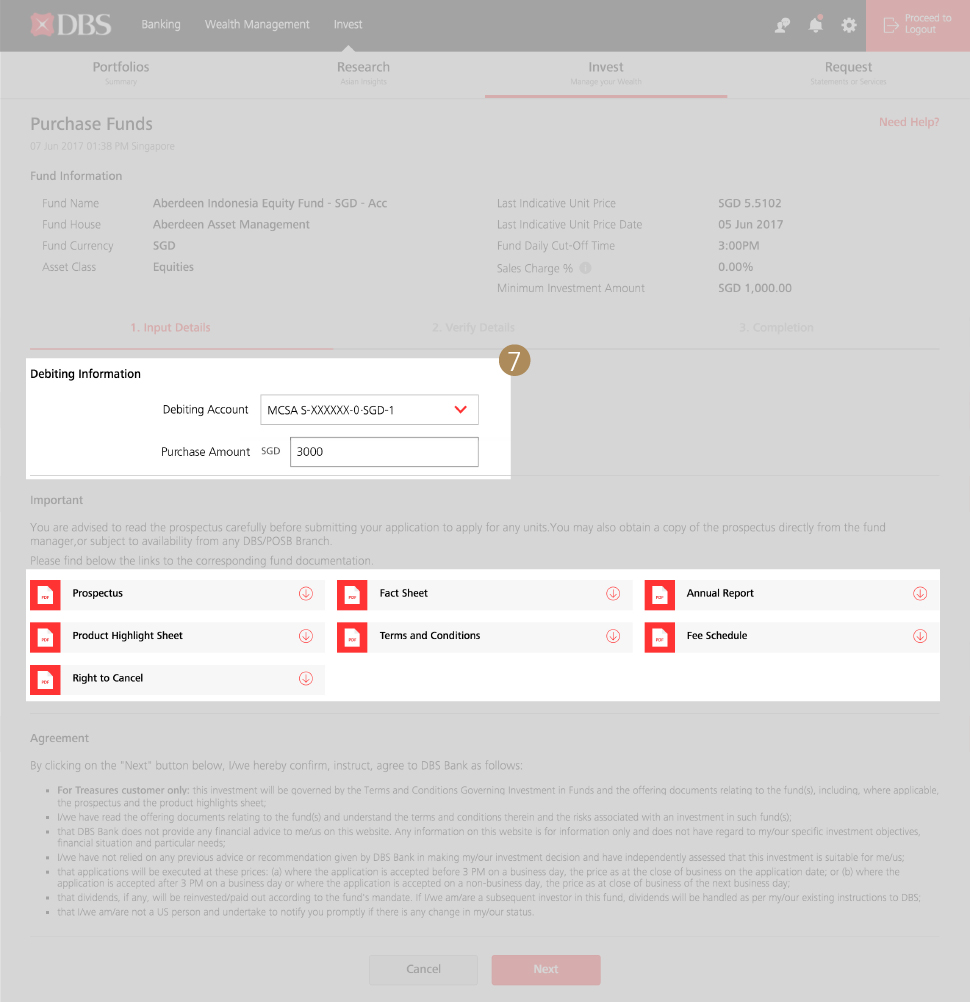 8. Summary of purchase for verification is shown. Review details and click 'Next' to proceed with purchasing the fund.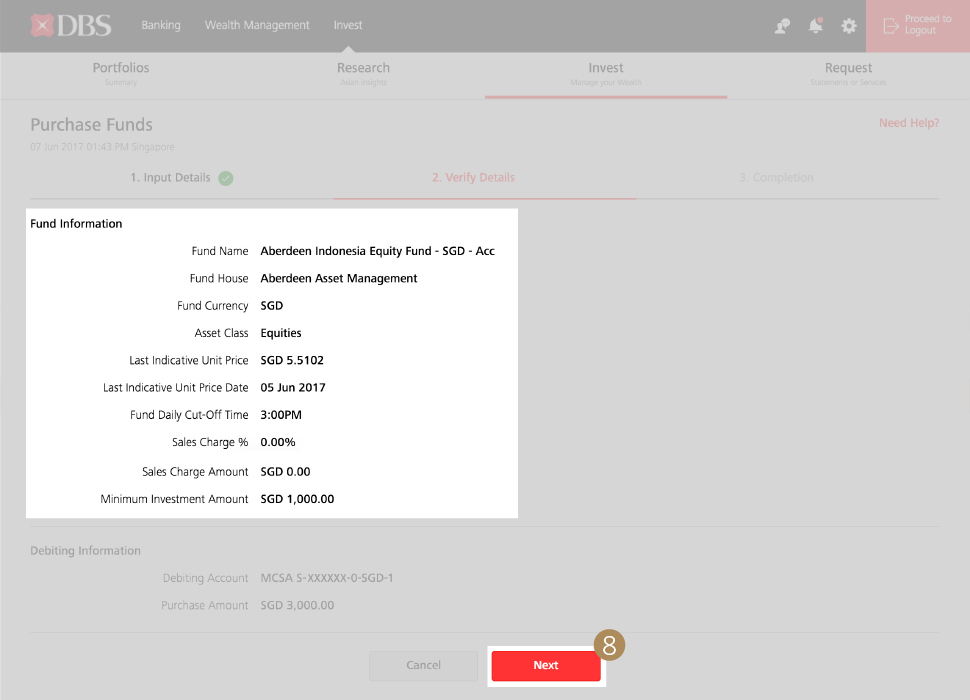 Your purchase application is submitted and a transaction number assigned. You will receive further updates via email and/or SMS.
9. For 'Full Transaction Details', click on the drop down arrow.
10. To complete transaction, click 'Next'.