1. To redeem funds that you hold, select the portfolio containing the fund you wish to redeem.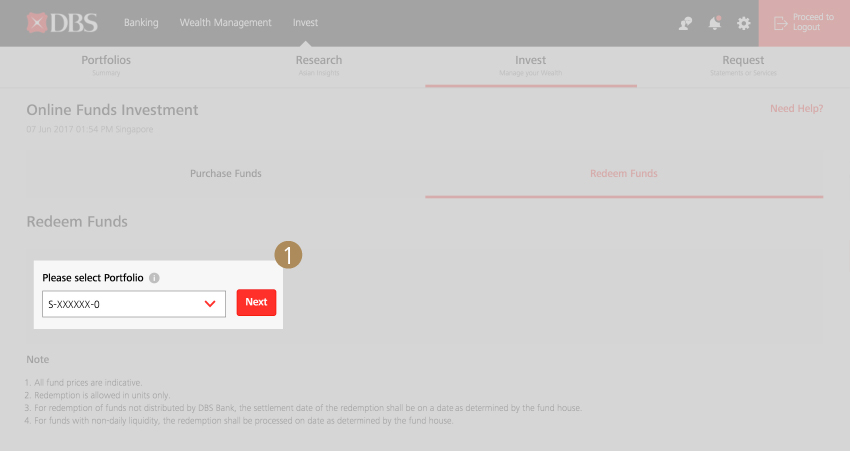 2. Your fund holdings in the selected portfolio will be displayed. To redeem a fund from another account, click 'Change Account'.
3. To redeem a fund, click 'Sell'.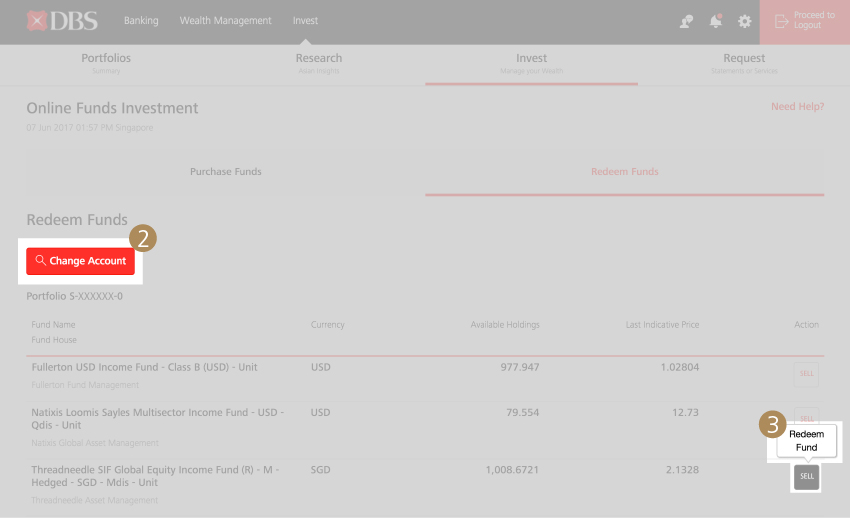 4. Enter the number of units you wish to redeem. The 'Total Redemption Value' will be automatically calculated.
5. Before you proceed, check that the fund information displayed is correct. Then click 'Next' to complete the transaction.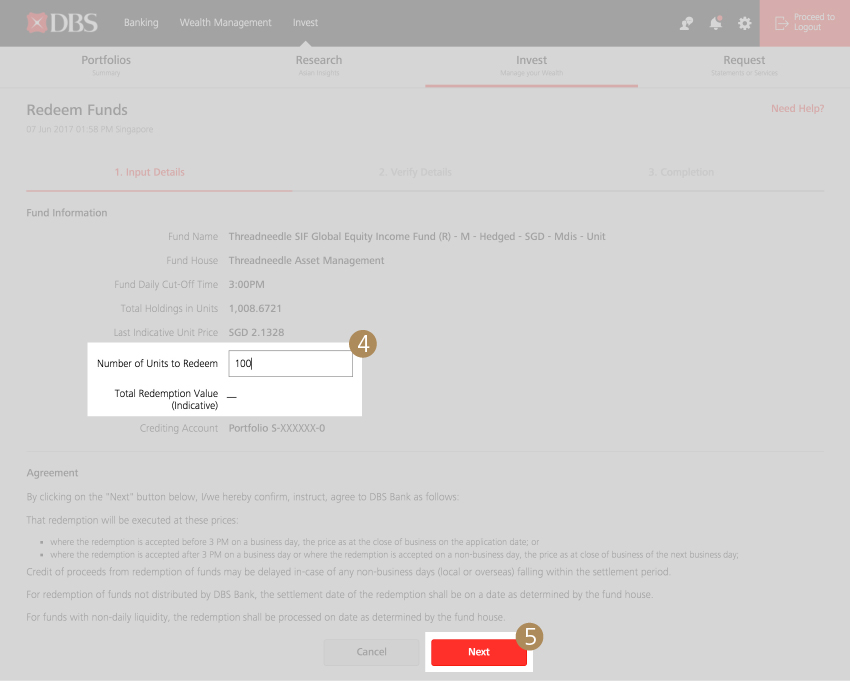 Your redemption application is submitted and a transaction number assigned. You will receive further updates via email and/or SMS.
6. For 'Full Transaction Details', click on the drop down arrow.