1. To view your fund holdings, click on 'Wealth Management' in the top menu.
2. Then select 'Investment Portfolios' where the funds are housed.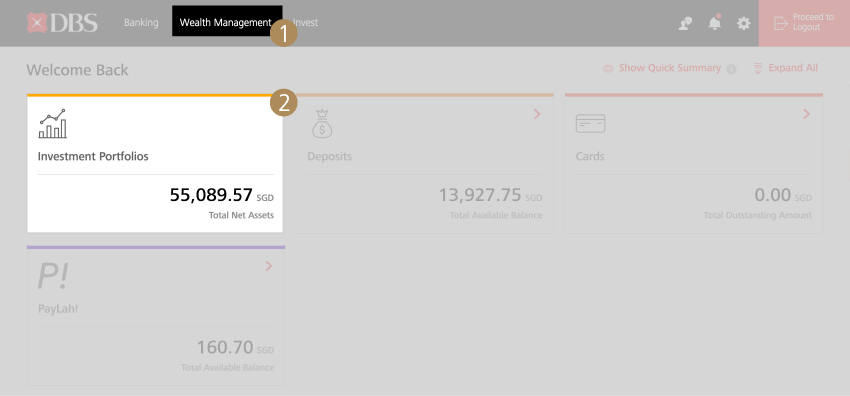 3. To view your asset holdings in this portfolio, click 'Holdings'.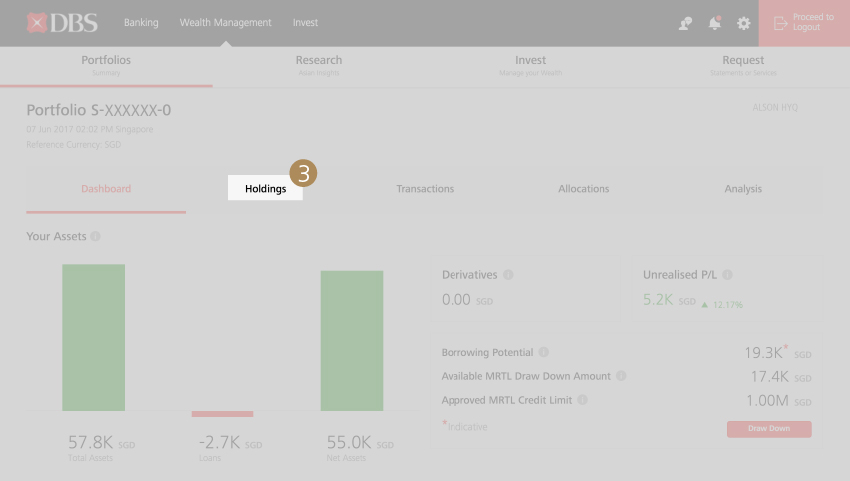 4. You can choose your preferred holding view style by 'Asset Class View' or 'Asset Type View'.
5. Click on 'Fund' to view the Fund Holdings in this portfolio.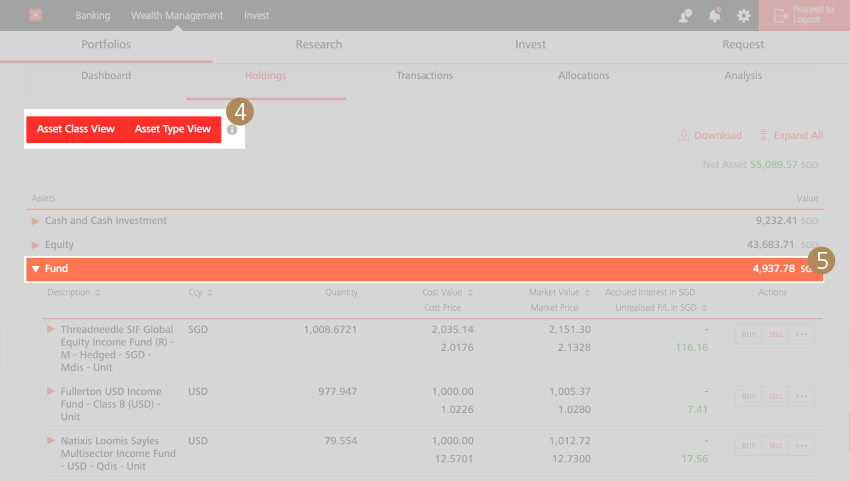 6. In the 'Asset Class View', equity funds are listed by category. Click on the different asset classes to view the fund holdings in each class.
7. You can also purchase or redeem funds from this view by selecting the 'Buy' or 'Sell' icons.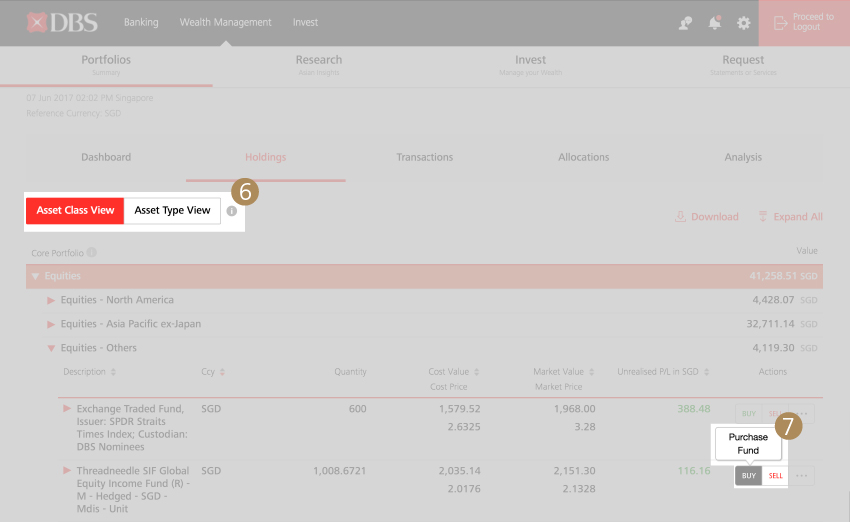 8. Click on the '...' icon to view other options available.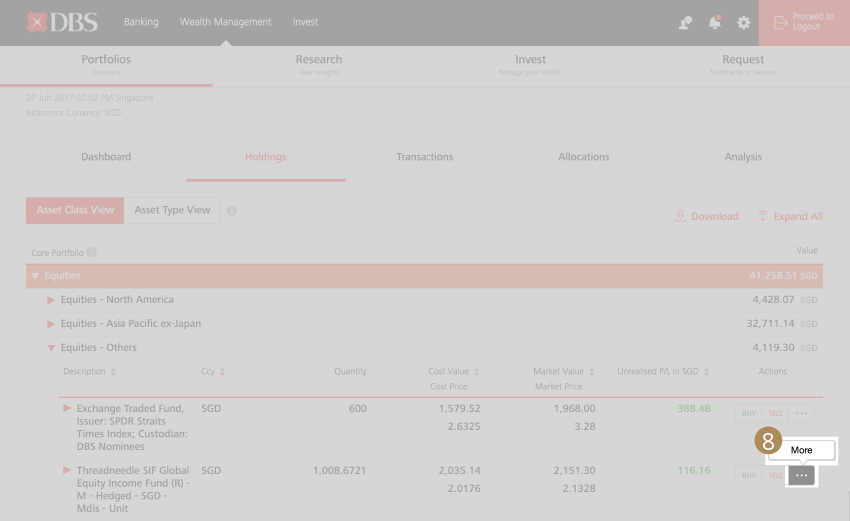 9. Click on 'Info' for more detailed fund information. (See next screenshot for the sample of 'fund information')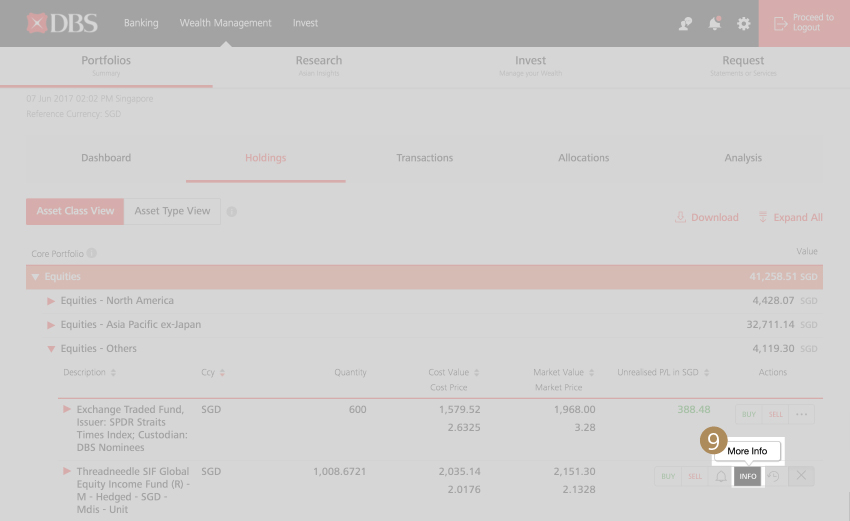 Sample of fund information.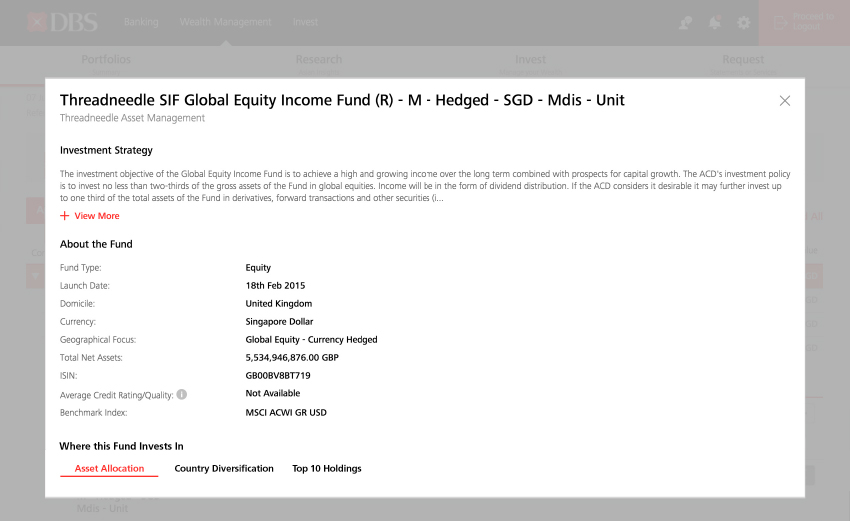 10. Click 'View Transactions' for related transaction history.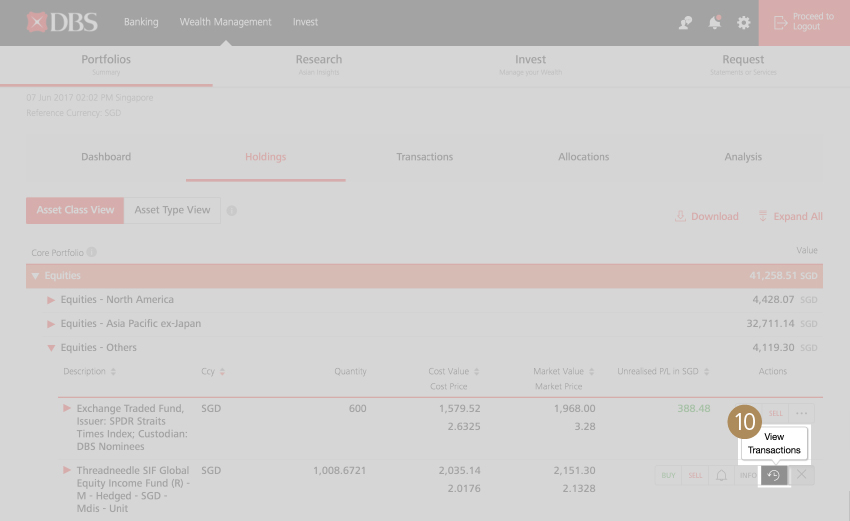 A summary of your pending and settled fund transactions will be displayed.