Apply for Renovation Loan
Apply for your Single Applicant Renovation Loan digitally via our digibot.
Important information
Guided digibot application is currently only available for Single Applicants.
For Joint Applicants or Applicants applying for Renovation Loan on behalf of related party, please complete the appropriate application form and proceed with offline submission methods. Details available here.
Kindly ensure that you have completed the Single Applicant Application Form & prepared the Necessary Documentations before commencing your application on the digibot.
How to apply for your Renovation Loan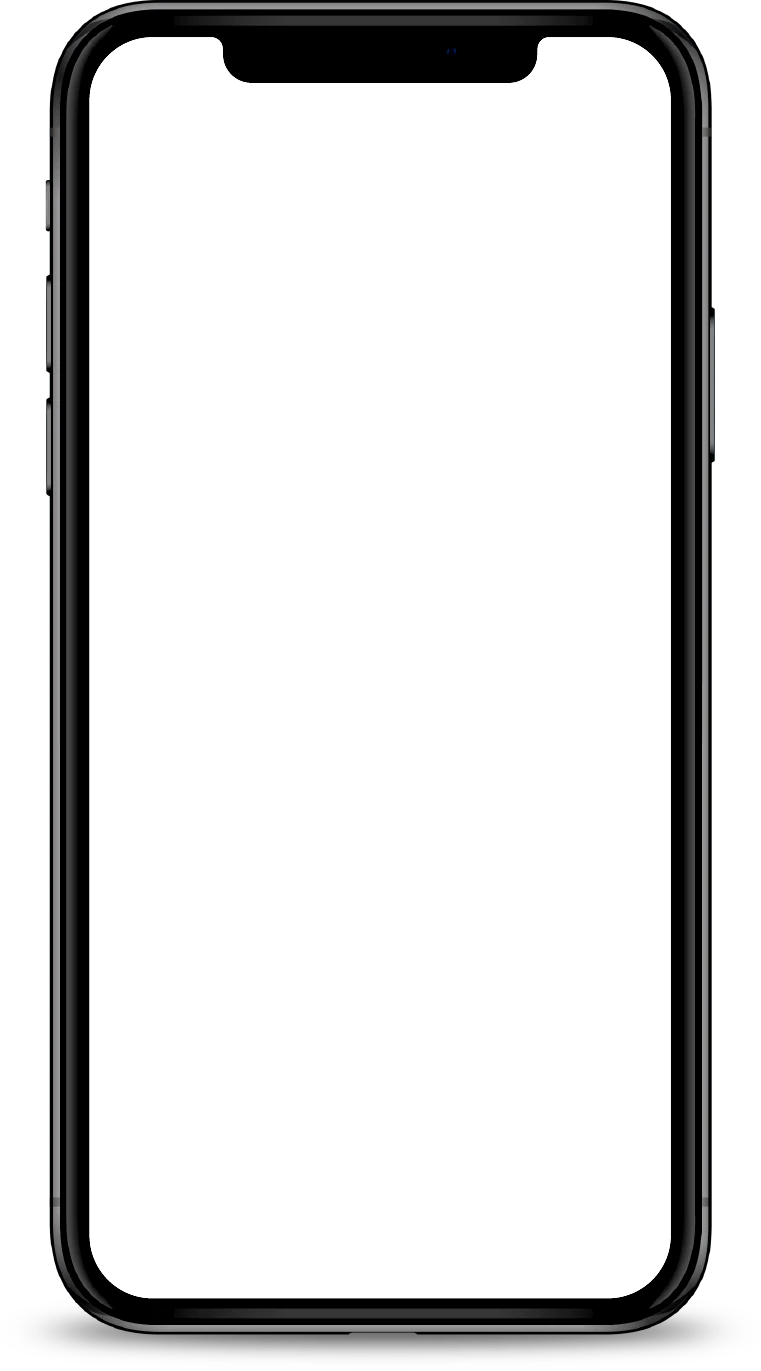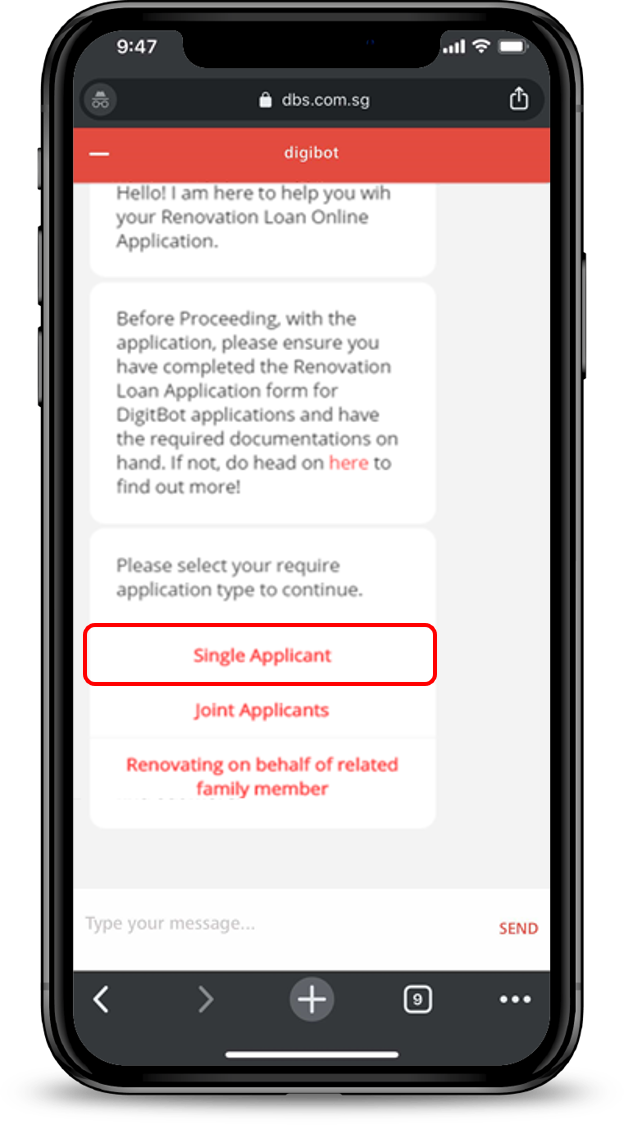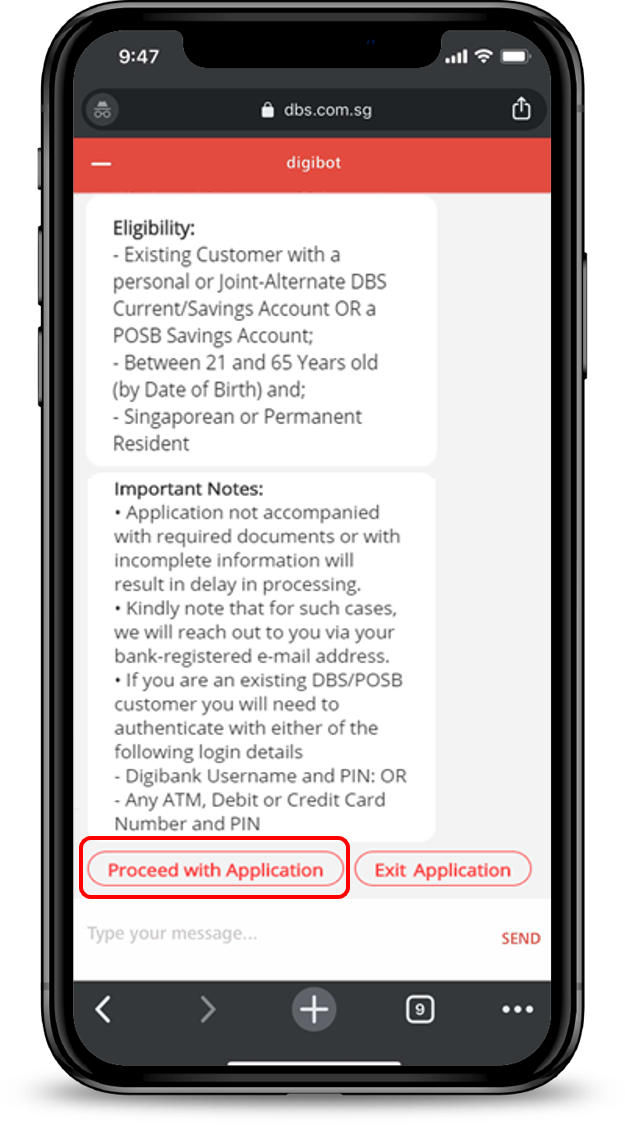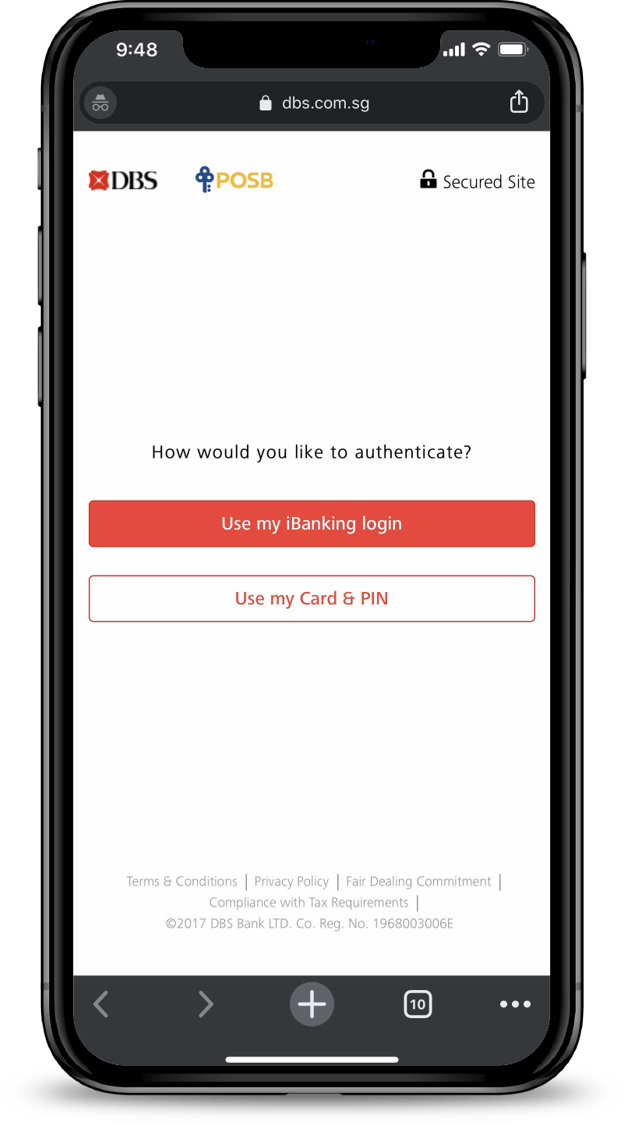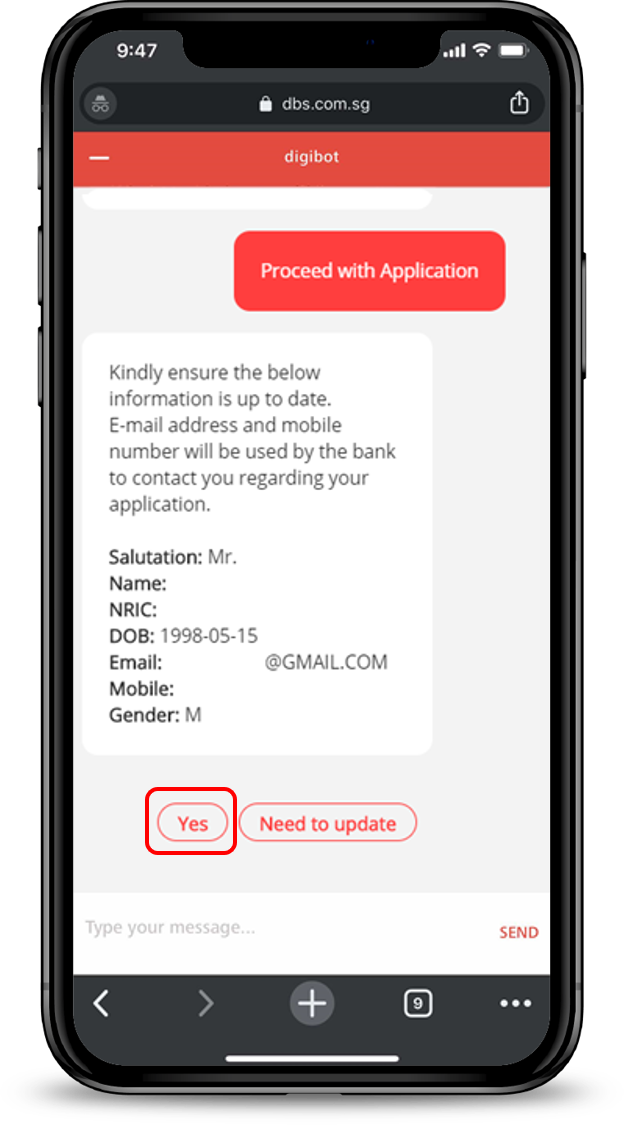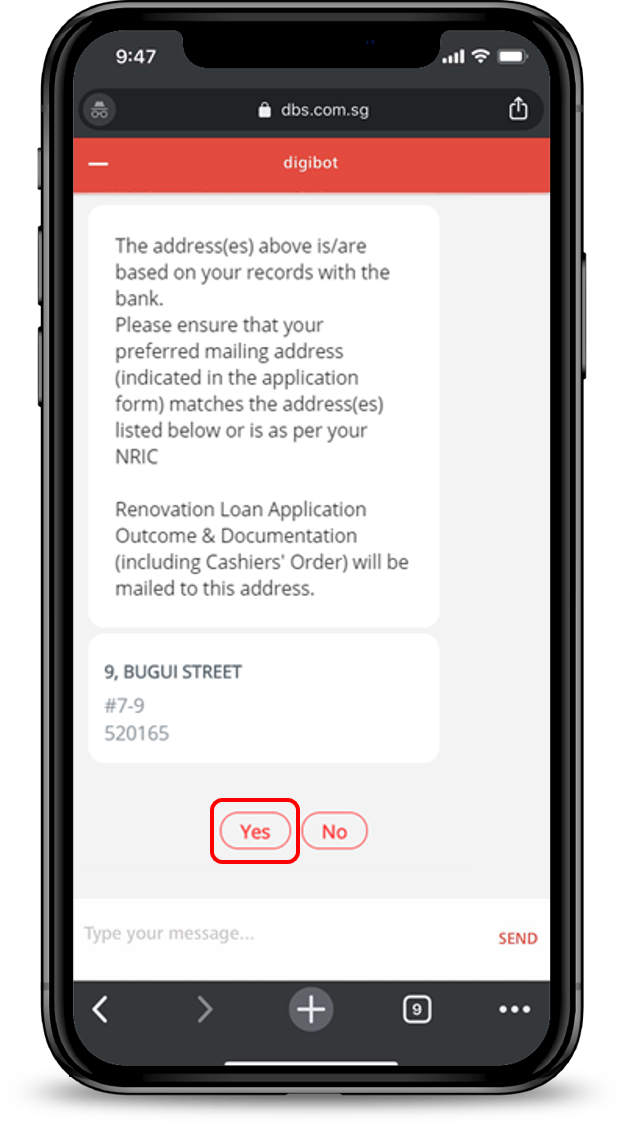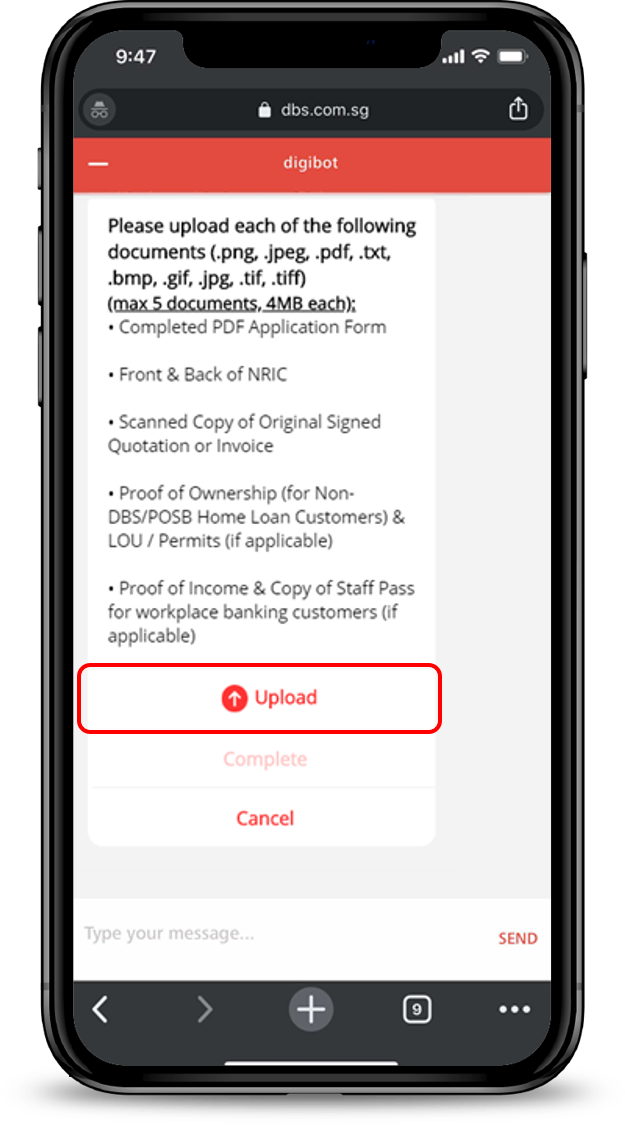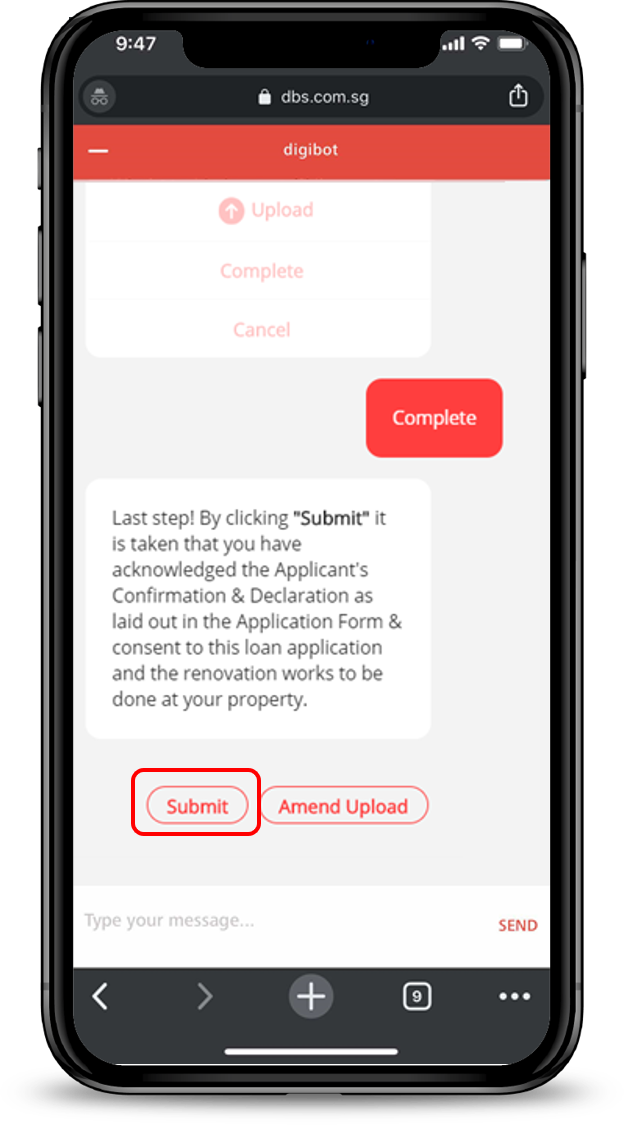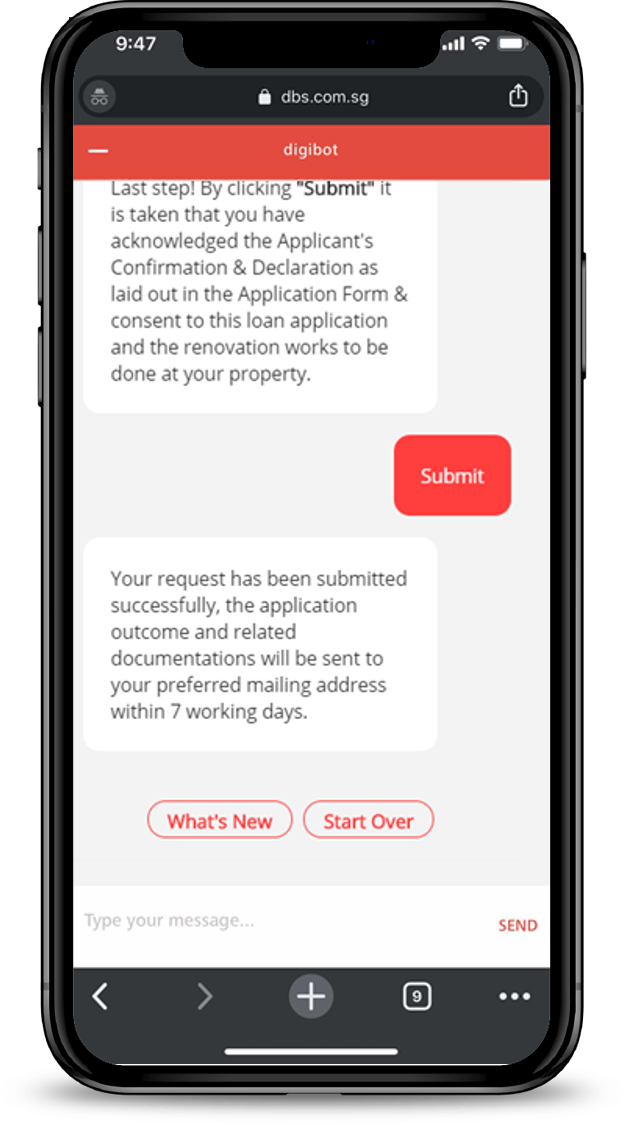 2
Step 2
Read through the

Eligibilty and Important Notes

. Tap on

Proceed with Application

.
3
Step 3
Complete the authentication using either your

iBanking Login

or

Card & PIN

.
4
Step 4
Verify that your information with the bank is up to date and tap

Yes

.
5
Step 5
Important:

Please verify that your mailing address indicated in your Single Applicant Application Form matches to any one of the addresses reflected under your profile with the bank

OR

is as per your NRIC.
6
Step 6
Upload the following documents into the digibot:
Completed PDF Application Form
Front & Back of NRIC
Scanned copy of Original Signed Quotation or Invoice
Proof of Ownership (for Non-DBS/POSB Home Loan Customers) & LOU/Permits (if applicable)
Proof of Current Income & Copy of staff pass for workplace banking customers (if applicable)
There are restrictions on the file size & type accepted:
Number of Files: 5
File Size: Maximum of 4MB each
File Type: .png,.jpeg,.pdf,.txt,.bmp,.gif,.jpg,.tif,.tiff.
Uploads are strongly encouraged to be in PDF
Guide on how to prepare your documents
7
Step 7
Tap

Submit

to complete your Renovation Loan Application.
8
Step 8
Your request has been submitted successfully, the application outcome and related documentations will be sent to your preferred mailing address within 7 working days.
Was this information useful?
Thanks for your feedback!
We'll continue to work towards serving you better.