Women and retirement
These challenges are best tackled early and will need careful preparation. If you are a woman, the single most important thing that you can do is to take action as early as possible in order to secure a happy and sustainable future in your later years.
WOMEN TEND TO LIVE LONGER
It is a known fact that women have a longer life expectancy than men. According to a retirement report done by DBS (December 2014)(1), women on average live up to 84.5 years of age while men live up to 79.9 years.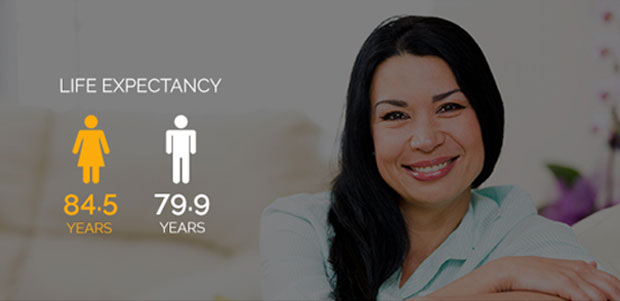 Living longer is a positive thing, and ideally you would want to live out your retirement years in comfort, leaving a legacy behind for your children and grandchildren. Everyone deserves to retire with independence, free from financial and other worries. With good foresight and proper planning, you can make retiring comfortably a reality.
THE WAGE GAP
Most women in the world earn less than their male counterparts, though optimistically the income gap is decreasing. Singapore was recently ranked the 10th best country in the world when it came to equality in men and women's wages for similar jobs (October 2014)(2). But with fewer earnings, women are ultimately left with less to save and, or invest.
CAREER BREAKS
Since women are statistically the primary caregivers in most homes they are more likely to put their careers on hold to look after children, or care for aging parents. When they do return to the workforce, they usually have to opt for jobs that offer better work-life balance. This often causes more interruptions in their careers.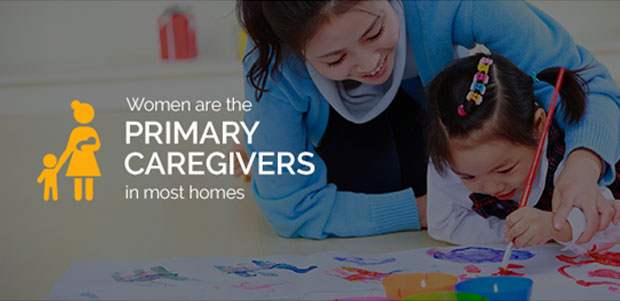 FINANCIAL LITERACY
When it comes to financial knowledge and preparedness, men tend to score better than women (August 2012)(3). Some women feel less confident about their ability to manage their finances, investments, debt and retirement.
However, the younger generation of women seems to be closing the gap. An increasing number today hold full time jobs, making them more likely to be self sufficient. There is also a general improvement in debt management, saving for emergencies and retirement planning as more women are making an effort to educate themselves financially (July 2013)(4).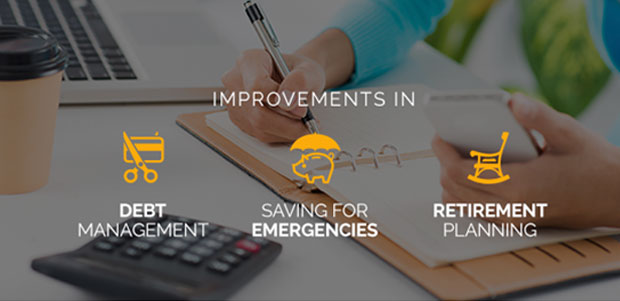 NEXT STEPS
Women can learn to face their unique challenges and planning accordingly to achieve a secure and independent retirement. Here are some suggestions on what you should do:
| | |
| --- | --- |
| | Optimise work to maximise your current income by making use of the CPF contribution gained and higher interest. |
| | Regularly set aside money for your retirement. |
| | Plan for the unplanned. |
| | Conduct a financial health check with your Relationship Manager to learn more about your finances and where you stand. |
| | Start planning your legacy. |
| | Improve your financial literacy. |
---
To find out more
Sources and References:
(1)https://www.dbs.com.sg/iwov-resources/pdf/retirement/retirement_report.pdf
(2)http://www.straitstimes.com/business/the-global-gender-gap-heres-how-singapore-compares-to-the-rest-of-the-world
(3)http://www.forbes.com/sites/feeonlyplanner/2012/11/08/women-live-longer-than-men-but-save-less-for-retirement/
(4)http://finance.yahoo.com/news/financial-finesse-releases-latest-study-131200666.html