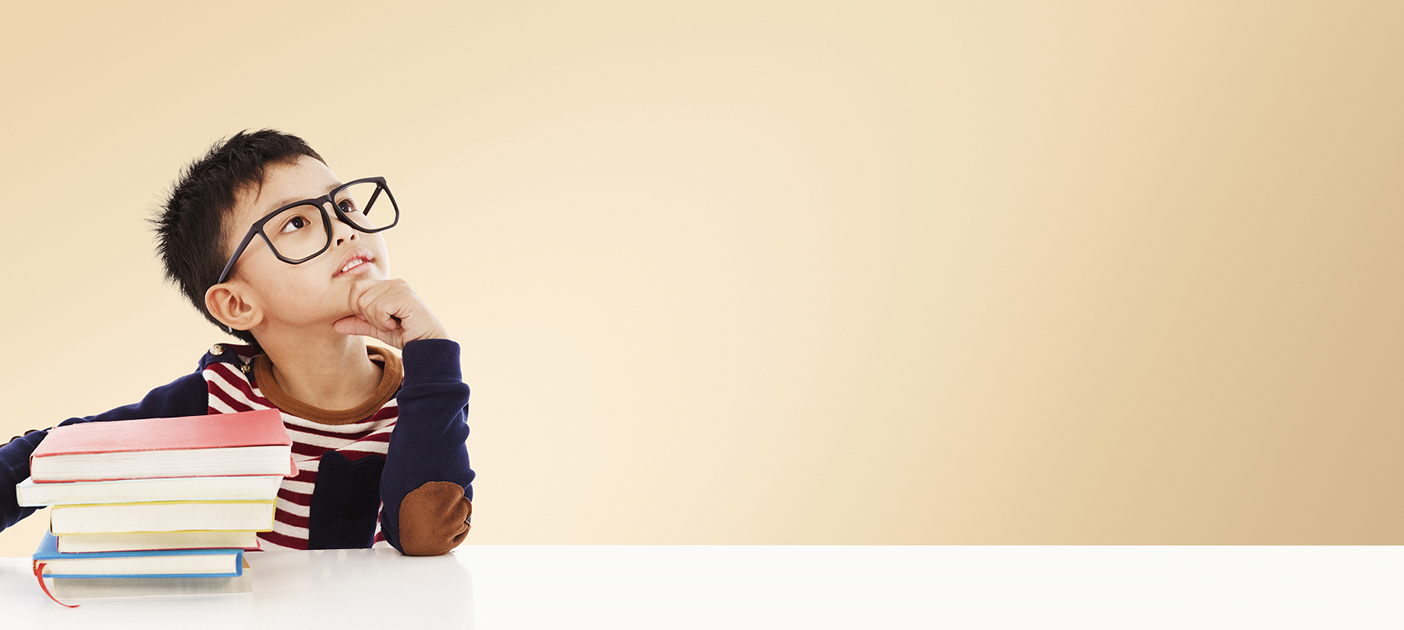 At a Glance
You worked hard to become who you are today. And now you have the power to help pave the way for your child's success.
 
Features & Benefits
Get back at least 100% of your total premiums paid1 over the policy term
Enjoy fixed returns up to 1.43%2 per annum
Pay premiums for only 10 years
Choice of 2 Payout Ages at age 18 or 20 to align payouts with your child's educational milestones
Benefit from 2 additional yearly Fixed Cash Benefits (FCB), payable prior to the Payout Age
Choose to:

Receive 4 yearly FCB, payable from the Payout Age onwards or
Accumulate the FCB at a non-guaranteed interest with Manulife to earn interest3

Guaranteed issuance - No medical assessment is required
Covers your child for Death4 and Terminal Illness (TI)4
 
How it Works
Mr. Koh, aged 35, bought the plans for his newborn children – Diane and Darren, with a Sum Insured5 of S$20,000 for each child. He pays the premiums yearly and chooses Payout Age 18 and 20 for Diane and Darren respectively which will likely align with their University Year 1 expenses.
Diane's Age
% of Sum Insured5
Darren's Age

21

POLICY MATURITY
6th FCB (20%) = S$4,000

23

Mr. Koh can use the larger payouts to fund Diane and Darren's yearly University expenses.

20

5th FCB (20%) = S$4,000

22

19

4th FCB (20%) = S$4,000

21

18

3rd FCB (40%) = S$8,000

20

Mr. Koh can use the first 2 payouts for any educational related expenses. For instance, a visit to an overseas campus.

17

2nd FCB (5%) = S$1,000

17

16

1st FCB (5%) = S$1,000

16

S$18,620
(S$1,862 yearly)

Total Premiums6 paid over 10 years

S$17,780
(S$1,778 yearly)

S$22,000

Total FCB Received (A)

S$22,000

S$8,834

Projected7 bonuses at maturity (B)

S$10,687

Mr. Koh gifts ManuEdu First to Diane and Darren to mark their achievements.

S$30,834

Projected Total Benefits8 (A+B)

S$32,687
Note: The figures above are for illustrative purpose only.
 
Premiums
With ManuEdu First, you only need to pay 10 years of fixed premiums. The earlier you start saving, the lower your monthly premiums! Here's an illustration of how affordable the premiums can be.
Projected
Total
Benefits8
Monthly Premiums
Newborn
child
Child at
entry age 5
Payout
Age 18
Payout
Age 20
Payout
Age 18
Payout
Age 20
S$50,000
$260
$234
$316
$295
S$75,000
$390
$351
$469
$438
S$100,000
$513
$462
$625
$583
 
Optional Riders
Protect yourself and your child
Your child's education should continue, even if an unfortunate event happens to you. Adding these optional riders to your ManuEdu First plan will give you the added assurance.
Please see the Product Summary of the respective riders for details.
Optional
Rider
In the
event of
Waiver
of future
premiums
Lump
sum
payment

Payor
Premium
Waiver





Yes

Not Applicable

Cancer Care
Premium
Waiver

Yes

Not Applicable

Level Term
Rider





No

5X basic plan's
annual premium
(minimum Sum
Insured of
S$10,000) or
S$250,000,
whichever is
lower
Footnotes:
1
Applicable only if the policy is without any optional rider and is held to maturity with no policy alterations (e.g.: reduced in Sum Insured and reduced paid-up).
2
The fixed returns vary depending on the age, Sum Insured, policy term, premium payment frequency and payout age. The fixed returns of up to 1.43% per annum are only upon policy maturity. It is based on a newborn child, Payout Age 20 Age Last Birthday, Sum Insured of S$100,000, paying annual premium and receiving the yearly Fixed Cash Benefits (FCB).
3
The current interest rate is 3% per annum. It is non-guaranteed and is subject to change by Manulife (Singapore) Pte. Ltd. ("Manulife") with 30 days' advance notice to the Policy Owner
4
If the child (Life Insured) dies or is diagnosed with TI during the policy term, Manulife will pay the death benefit in a lump sum, less any amount owed to Manulife as follows:
Higher of [(101% of the total premiums paid on the basic plan, less any advance premiums and any Fixed Cash Benefit declared) or (the Fixed Surrender Value)]; and
Accumulated Reversionary Bonus (if any); and
Claim Bonus (if any); and
FCB accumulated with Manulife with non-guaranteed interest (if any). Other terms and conditions apply. Please see the Product Summary and Contract for details.
5
The Sum Insured is solely used to determine the FCB and Reversionary Bonus only. It does not represent the benefits payable on a claimed event.
6
Based on a newborn child with respective Payout Age and without any optional rider. Figures are rounded up to the next dollar.
7
Projected bonuses are based on 4.75% per annum investment rate of return. The bonus rates used for the benefit illustrated above are not guaranteed. The actual benefits payable may vary according to the future performance of the Participating Fund that this policy takes part in.
8
Comprises guaranteed and non-guaranteed payouts and assuming the Policy Owner receives the yearly FCB.
Information is correct as at 1 January 2016.
DBS Treasures Private Client Insurance Disclaimers
Thank you. Your feedback will help us serve you better.
Was this information useful?
That's great to hear. Anything you'd like to add?
We're sorry to hear that. How can we do better?
Enter only letters, numbers or @!$&-/()',.