Financial Institutions
DBS is well-positioned to help financial institutions in the region grow
Financial Institutions
DBS is well-positioned to help financial institutions in the region grow
At a glance
By leveraging DBS' Asian insights and connectivity, our dedicated Financial Institutions industry group is well-positioned to offer solutions that financial institutions require to overcome challenges faced and to capture new growth opportunities across global markets.
We deliver solutions across multiple industry segments seamlessly. Our focus on digital and sustainability enables us to tailor solutions to cater to your needs.
Recognised as the Safest Bank in Asia for 11 consecutive years, DBS' "AA-" and "Aa1" credit ratings are among the highest in the world.
Our sectors include:
Our global footprint spans across 15 cities in 12 markets. We are strategically located in Asia, with offices in Singapore, Hong Kong, Beijing, Shanghai, Shenzhen, Taiwan, India, Indonesia, Malaysia, Korea, Japan, London, Vietnam, New York and Los Angeles. DBS understands the intricacies of doing business in the region's most dynamic markets.
Our solutions
Transaction Services

Cash management, trade finance, supply chain finance and custody services all in one place

Securities & Fiduciary Services

Get direct custody services in Asia and global markets

Digital Capabilities

Leading-edge digital solutions to help you streamline processes, reduce costs and grow your business

Treasury & Markets

Access hedging solutions to mitigate foreign exchange and interest rate risks

Stock Brokerage

Leverage our extensive stockbroking franchise in the region

Capital Markets

Offering global debt and equity financing through our full-service solutions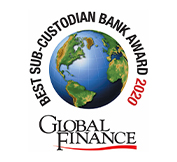 Global Finance
Best Sub-custodian Bank Awards
Best Sub-custodian Bank, APAC, 2020
Best Sub-custodian Bank, Singapore and Indonesia, 2020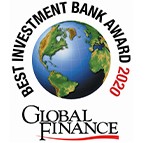 Global Finance
World's Best Investment Banks
Best Debt Bank, Global, 2020
Best Investment Bank for Sustainable Finance, APAC, 2020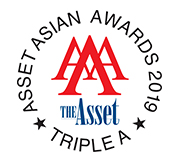 The Asset
Sustainable Capital Markets Regional Awards
Most Innovative Deal, Bank (FIs/NBFIs), 2019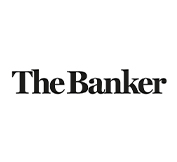 The Banker
Deals of the Year
Best Securitisation Deal, APAC, 2020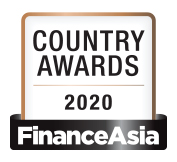 FinanceAsia
Best DCM House, Singapore, 2020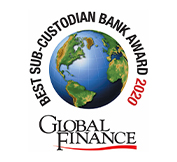 Global Finance
Best Sub-custodian Bank Awards
Best Sub-custodian Bank, APAC, 2020
Best Sub-custodian Bank, Singapore and Indonesia, 2020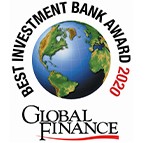 Global Finance
World's Best Investment Banks
Best Debt Bank, Global, 2020
Best Investment Bank for Sustainable Finance, APAC, 2020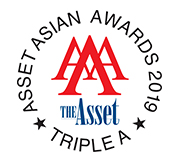 The Asset
Sustainable Capital Markets Regional Awards
Most Innovative Deal, Bank (FIs/NBFIs), 2019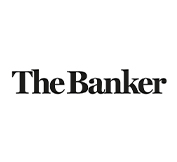 The Banker
Deals of the Year
Best Securitisation Deal, APAC, 2020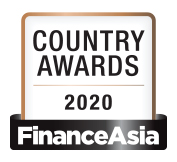 FinanceAsia
Best DCM House, Singapore, 2020