At a glance
DBS offers a range of award-winning digital cash and liquidity management solutions to help you manage your treasury and finance operations with greater ease and efficiency.   
Manage your cash flow more effectively with our innovative accounts, payables and receivables management services and liquidity management solutions. 
Here's what we offer: 
Digitalise your payments, collections and reconciliation processes 
Maximise surplus cash with a range of global liquidity solutions 
Optimise cashflow with our working capital advisory service 
Gain insights to improve your cash position with our Treasury Prism analytics platform 
Co-create digital solutions to address pain points with API solutions 
Where can I go for cash and trade transaction?
Due to COVD-19 sitution, we strongly encourage you to go digital for payments and collections, leveraging methods such as PayNow, SGQR, or DBS MAX.
If it is essential to deposit money over-the-counter, please note that from 5 May 2020 onwards, there is a minimum deposit amount of S$200 per transaction. More information on cash bag services can be found here.
For further assistance, please call DBS BusinessCare at 1800 222 2200.
Products and solutions
Payments

Handle your payments efficiently and securely with our comprehensive suite of domestic and cross-border transfers.

Collections

Streamline collections to enhance working capital management.

Receivables reconciliation

Automate your receivables reconciliation process by leveraging our digital platforms and solutions.

Liquidity management

Unlock trapped liquidity and gain better control of your cash flow for domestic or regional treasury operations.

Accounts

Manage your cash flow smoothly with our extensive range of corporate current accounts and deposit structures.

Commercial Cards

Control business expenses more effectively to enhance working capital management.
Client stories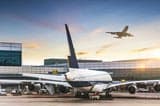 Upgrading user experience through digital
"The partnership will provide great benefits to both our companies, given our shared aim to be a digital leader."
Singapore Airlines (SIA)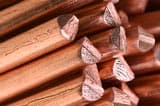 Building a robust payments solution
"Our partnership with DBS has been critical to delivering a real-time, dynamic and scalable digital solution."
Lykos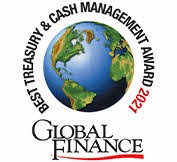 Global Finance
The World's Best Treasury and Cash Management Provider
Best Bank for Cash Management, APAC, 2021
Outstanding Achievement in Treasury Operations during the Covid Pandemic, APAC, 2021
Best Bank for Liquidity Management, APAC, 2020-2021
Best Bank for Payments & Collections, APAC, 2020 
Best Bank for Cash Management, Singapore, 2018-2021
Best Bank for Cash Management, China & Indonesia, 2019-2020
Best Bank for Cash Management, Hong Kong, India, Taiwan & Vietnam, 2021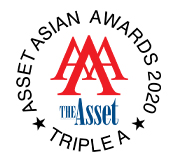 The Asset
Treasury, Trade, Sustainable Supply Chain and Risk Management Awards
Best in Treasury & Cash Management, ASEAN, 2020
Best Service Provider – Transaction Bank, Singapore, 2020
Best Service Provider – Cash Management, Singapore & Indonesia, 2020
Best in Treasury & Working Capital, Taiwan, 2020

Euromoney
Best Bank for Transaction Services, Asia, 2020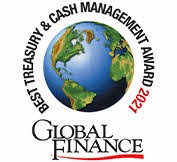 Global Finance
The World's Best Treasury and Cash Management Provider
Best Bank for Cash Management, APAC, 2021
Outstanding Achievement in Treasury Operations during the Covid Pandemic, APAC, 2021
Best Bank for Liquidity Management, APAC, 2020-2021
Best Bank for Payments & Collections, APAC, 2020 
Best Bank for Cash Management, Singapore, 2018-2021
Best Bank for Cash Management, China & Indonesia, 2019-2020
Best Bank for Cash Management, Hong Kong, India, Taiwan & Vietnam, 2021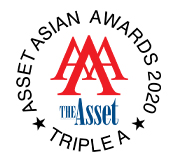 The Asset
Treasury, Trade, Sustainable Supply Chain and Risk Management Awards
Best in Treasury & Cash Management, ASEAN, 2020
Best Service Provider – Transaction Bank, Singapore, 2020
Best Service Provider – Cash Management, Singapore & Indonesia, 2020
Best in Treasury & Working Capital, Taiwan, 2020

Euromoney
Best Bank for Transaction Services, Asia, 2020