Metals & Mining
Supporting the growth of industry players across the sector's global value chain
Metals & Mining
Supporting the growth of industry players across the sector's global value chain
Our solutions
Financing

We offer a range of solutions to support your loan syndication and working capital needs

Advisory

Leverage our expertise in strategic advisory, deal making, project finance and acquisition financing

Treasury

Access innovative hedging solutions to mitigate foreign exchange and interest rate risks

Transaction Services

Cash management, trade finance, supply chain finance and custody services all in one place

Capital Markets

We are a leader in offering global debt and equity financing through our full-service solutions
Client stories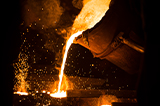 First digitalised end-to-end secured Letter of Credit transaction
Contour and DBS have completed the first fully digital end-to-end secured Letter of Credit (LC) between Nanjing Iron & Steel, Singapore Jinteng International and Hope Downs Marketing Company (an equal Joint Venture between Rio Tinto and Hancock Prospecting). This resulted in reduced trade document turnaround times and provided greater transparency with all parties having access to real-time status updates at each step of the transaction.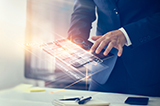 The first paperless iron ore trade on the Contour platform 
Baosteel and Rio Tinto, supported by DBS Bank, Contour, Chinsay, essDOCS, have completed the first paperless trade in the iron ore industry transacted in Chinese Renminbi (RMB). This transaction showcases DBS' digital initiatives in supporting customers in enhancing efficiency and security of cross-border trade finance flow through integrated end-to-end paperless solution, at a time when delivery of physical documentation is challenging. 
Research and Insights
Asia's move to low-carbon steel picks up pace

Read more on the emerging decarbonization strategies and challenges and the future of steel

Supporting Metals & Mining Push to Net Zero

The emerging ecosystem for EV batteries in Asia will be more and more important.

Blockchain bolsters steel industry's growth

Strong Asian performance is set to drive the growth of the steel industry.