DBS Digital Exchange
DBS Digital Exchange is backed by leading Asian financial services group, DBS Bank, which has decades of extensive experience in capital markets and providing secure custodial services.

DBS Digital Exchange offers trading services for various digital assets, including security tokens and cryptocurrencies. 
 
Redefining Capital Markets
Digital assets are poised to be the future of tomorrow's digital economy. With DBS Digital Exchange, DBS is now enabling institutional and accredited investors to tap into a fully integrated tokenisation, trading and custody ecosystem for digital assets. DBS provides an ecosystem for fund raising through offerings of security tokens and secondary trading of digital assets including cryptocurrencies.

Through DBS Digital Exchange, large corporates and SMEs can tap on a Security Token platform to raise capital efficiently through the digitisation of their securities and assets. This gives companies access to new avenues of fundraising and issuance of structured investment instruments.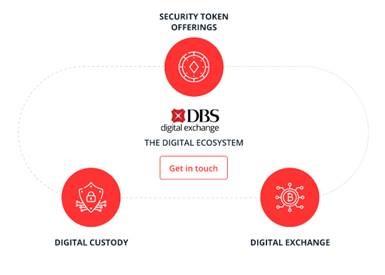 Find the DBS Digital Exchange Privacy Policy here.