Singapore's Networked Trade Platform
More digital, Less paper
Digitise trade processes through Singapore's Networked Trade Platform and save costs
Singapore's Networked Trade Platform
More digital, Less paper
Digitise trade processes through Singapore's Networked Trade Platform and save costs
With increasing importance on digitisation today, DBS would like to help businesses like yours to digitise and simplify your trade processes through Singapore's Networked Trade Platform (NTP), providing you with a seamless end-to-end trade financing experience.
What is Networked Trade Platform?

For more information on how NTP and DBS can help digitise your trade processes, click below.
Leverage NTP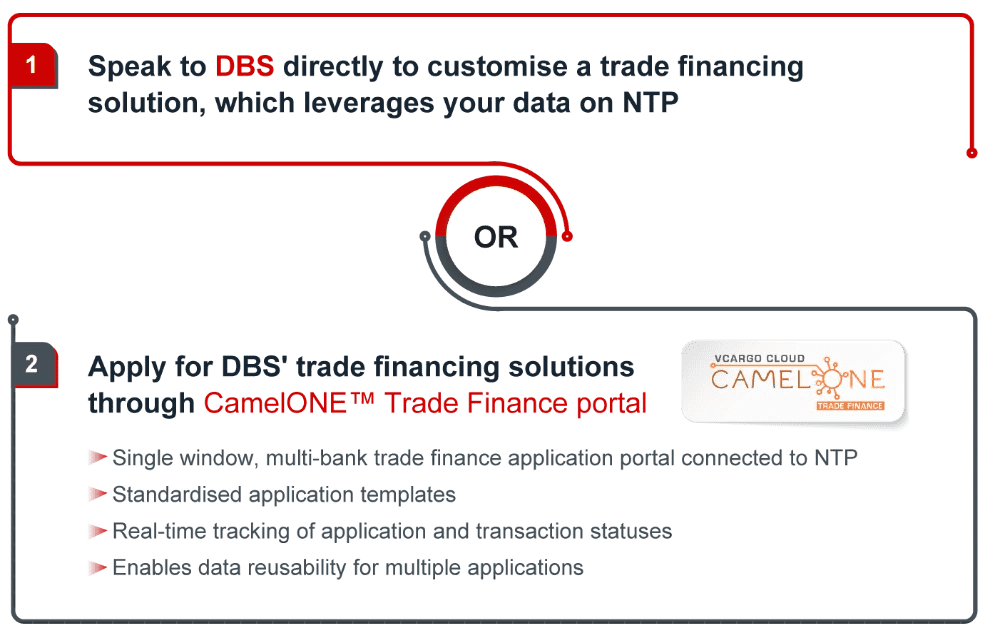 Note: CamelOne™ Trade Finance portal is a value-added service on the NTP.
Your benefits
From 6 May to 31 December 2020, apply for DBS' trade financing solutions through CamelONETM Trade Finance portal on NTP to enjoy the following cost savings: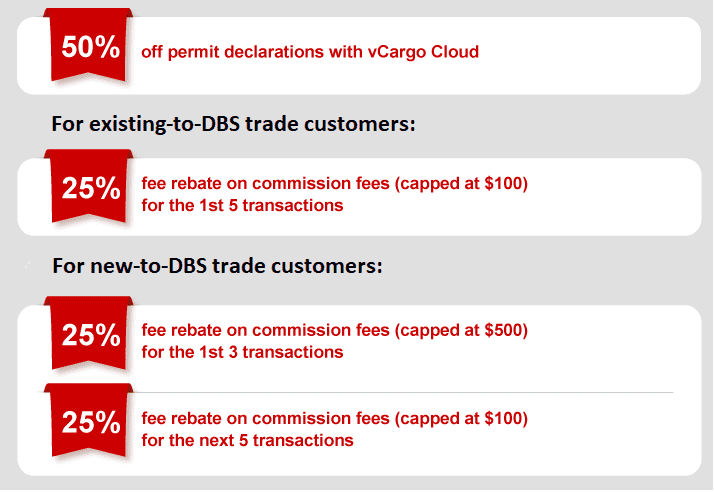 Eligible DBS products:
Import Letter of Credit Issuance
Import Bill Collection
Banker's Guarantee / Standby Letter of Credit
Shipping Guarantee
Purchase Invoice Financing
Sales Invoice Financing
Export Letter of Credit Negotiation/Handling*
*Not available on CamelONETM Trade Finance. Apply through DBS directly.