Fun budget ideas for your wedding
Who says a wedding needs to be expensive? With a little bit of creativity, you might just find that some of these ideas on a budget can add lots of fun to your big day!
1. A BLANK BACKDROP
Instead of paying a vendor for a custom backdrop, how about creating your own by purchasing handicraft materials and set up a blank board instead?
With some minimal artwork on your part, you can turn this into a giant guestbook for people to leave you personalised messages on!
Potential savings: $3000 - $7000
2. SHOWCASE YOUR PARENTS' WEDDING PHOTO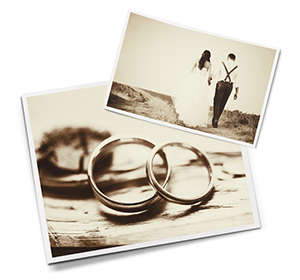 If you're not signing up for a pre-wedding package with a 17-inch photo album, what about printing your top 5 favourite photos from your photoshoot instead and displaying that alongside your parents' wedding album at your reception table?
It could make for a great throwback to the past, and add a lovely touch of nostalgia by getting your family involved!
Potential savings: $500 - $1000
3. PLAN FOR TABLE ACTIVITIES
You can avoid having to pay for entertainment costs by planning games for your guests to interact with each other instead!
For a night of fun and laughter, how about arranging friendly table competitions where different guests can compete on who knows you better?
There are free questionnaires that you may download online as you get your emcee to help host the quiz. This can help break the ice in an instant and lighten the atmosphere among folks who might otherwise be strangers to each other. Who knows, perhaps some new connections might even be formed that night!
Potential savings: $700 - $1500
4. CREATE YOUR OWN PLAYLIST, OR OPEN UP A DANCE FLOOR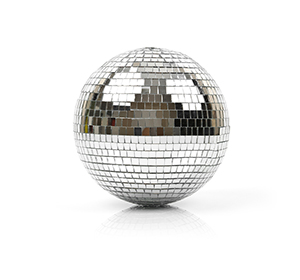 No budget for a real DJ or a live band? Don't worry, because you can always create your own playlist or loop your favourite songs on 'Spotify' for everyone to enjoy at a fraction of the cost.
If your friends and family are the spontaneous sort, setting up a dance floor in the middle of the room might also be a good way to get your guests moving, and you'll have plenty of good memories (and photos) for the night!
Potential savings: $800 - $2500
5. SOMETHING BORROWED, SOMETHING NEW
Rather than purchasing all your wedding items by yourself, how about sending out a request to your friends and see what you may borrow? Most should be only too happy to lend you the props they have lying around their homes, or even décor items that they have left over from their recent wedding.
Items such as used glass bottles, fairy lights, wooden crates, artificial floral centerpieces and more can be quite easy to source and reduce your décor costs.
Potential savings: $100 - $1200
6. SMALL TARGETS FOR A COMMON GOAL
Squirrel away the big and small savings from the budget you have allocated for the different wedding activities along the way into your joint account and watch it grow! Celebrate with a mini reward, like a nice spa experience, when you reach a savings goal.
So, think creatively and spend smartly by leveraging promotions and deals and you might just surprise yourself with what you can do and receive even while on a budget. Also, don't forget to budget in advance so that you can meet the financial demands of this exciting new milestone in life!
Would you like to have a clearer view of your finances?
Wedding bells got you thinking of the dollar and cents? Head down with your partner to our NAV Hub for a private session to assess your financial health today. It is free-of-charge and comes with no obligations!
How did others do it?
Get more tips on how to plan a wedding on a budget, or ask about what to look out for financially following this new milestone in life.