Demystifying home loans: Bank loans versus HDB loans
Discover the ins and outs of bank loans and HDB loans.
On your way to getting the keys and starting to dream of ideas for your picture-perfect home? Before you get carried away shopping online for the must-have decor, let's go through the common misconceptions you may have about home loans from banks and HDB loans.
I'M A FIRST-TIME HDB FLAT OWNER AND TAKING A LOAN WITH HDB IS MY ONLY CHOICE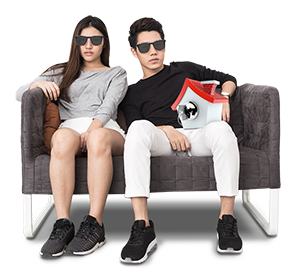 The HDB Loan may seem like the de facto option when you're just starting out, since it's easy to apply for and requires less cash for down payment.
As you move up the ranks in your career, your financial situation would open more choices for you, such as bank loans. As banks are now offering a lower interest rate, it could be worth taking a look to refinance your HDB loan.
A BANK'S HOME LOAN RATES ARE DEFINITELY HIGHER THAN HDB'S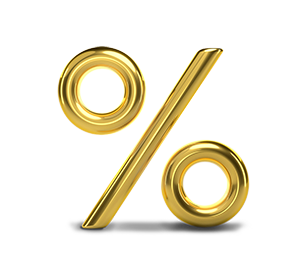 The interest rate for a HDB concessionary home loan is set at 0.1% above the current CPF Ordinary Account (OA) interest rate. This is 2.6% p.a. as at the writing of this article.
It is important to compare between the available home loan packages out there as you could save on your monthly instalments which could turn into a tidy sum for your next big-ticket goal.
For instance, based on a $300,000 loan over a 20-year period, the HDB loan at an interest rate of 2.6% p.a. would require a monthly instalment of $1,604.40, whereas a home loan from a bank at 1.8% p.a. would require only $1,489.40. This saves you $1,380 in your first year!
WITH A BANK LOAN, I CAN'T PAY FOR THE MONTHLY INSTALMENT THROUGH MY CPF
This is a common misconception among many home owners. You can still use the funds in your CPF Ordinary Account (OA) to pay your monthly instalments if you take up a bank loan instead of a HDB loan.
MORE MONEY IN THE CPF KITTY
Every cent in your CPF account counts, especially when you're just beginning to add to your nest egg. With a home loan from a bank, you decide how much CPF funds you want to use for the initial down payment. With the HDB loan, your CPF OA funds are to be emptied before HDB grants you the loan.
Having the option of deciding how much goes out from your CPF OA means you could potentially make your CPF savings work harder for you. The first $20,000 in your OA earns 3.5%, while the remaining balances will earn 2.5% p.a., so you might want to consider utilising more funds from your savings account as opposed to your OA.
EXTRA BENEFITS THAT COME WITH BANK LOANS
So it's all about the hustle and stretching your dollar to make it work for you as a young adult. Why should loans be any different? Some banks offer free legal and valuation subsidies when you choose to refinance your home loan over to them, which makes the cost of switching from a HDB loan much lower these days.
It is also important to find out if there are any penalties for making early lump sum payments to reduce the monthly interest payable during the course of your loan. These savings could come in handy for the other areas of your financial planning needs – or your quest in attractive home decor.
After switching your home loan to a bank, you'll find you won't be able to switch back to a HDB loan for the same property. However, you'll still be able to apply for a HDB loan if you buy another HDB flat.
Consider the savings you could get from switching before you make the leap, and it could pay off.
Ready to kickstart your financial planning?
Speak to the NAV crew today for a free financial health check and how you can better plan your finances.