Destination wedding to mark the entwining of destinies
YOUR DREAM WEDDING IS CLOSER THAN YOU THINK
Who doesn't dream of exchanging kisses and marital vows with the sunset in the background like how the A-list movie stars do? You can choose to have your own wedding on the beach or in a bohemian styled garden. Check out some top destination wedding ideas to wow your other half.
1. GARDEN WEDDING IN CEBU
Located in the Philippines, Cebu is the place to be if you want to enjoy the perfect sun, fresh air, beautiful flowers and nature at your wedding. A multitude of resorts offer a beautiful garden venue to hold your wedding, including Shangri-La and Montebello Villa Hotel.
2. 'WALK ON WATER' WEDDING IN BALI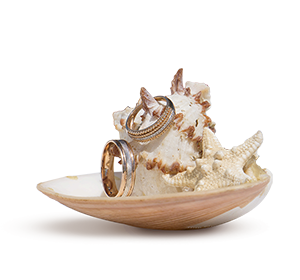 Bali is not just a top destination for travel, but also a great choice for hosting a destination wedding. Couples like colleague-turned-couple Liu Shishi & Nicky Wu and Taiwanese superstar couple Ruby Lin and Wallace Huo have chosen to take their vows in Bali.
With the Indian Ocean and beautiful sunset as your backdrop, it is no wonder Bali is such a popular wedding venue.
Financial planning tip: To plan a destination wedding, start saving early. It may cost anywhere from $6,000 to $30,000, depending on the number of guests. But it can still be a breeze for you and your other half if you start preparation early with the right savings account that can help you earn higher interest rates on your savings.
3. BEACH WEDDING IN PHUKET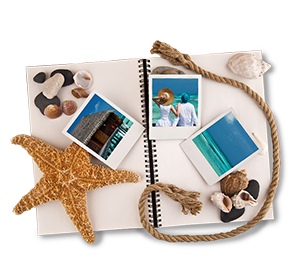 Featuring powder white sand, endless sunshine and luxury, Phuket is a charming beach that lies along the Andaman sea. Imagine having the experience of saying "Yes, I do" in this romantic wonderland under gorgeous white drapes and beautiful flowers.
4. EXOTIC DESTINATION WEDDING IN MALDIVES
From swimming with bottlenose dolphins, snorkelling in the clear turquoise water to exchanging vows with your other half in a scuba ceremony, Maldives offers an exotic destination wedding that will be etched in your memory.
For couples who are looking to wed overseas, it is important to get the right travel insurance. The right travel insurance will offer financial protection and give you and your other half the required peace of mind. Protect yourself against unforeseen circumstances like flight delay, flight changes due to family emergencies or any journey postponement.
Ready to kickstart your financial planning?
Head down to NAV Hub for a private one-to-one session to assess your current financial health today. It is free of charge and comes with no obligations.