6 benefits of going cashless
When you think of going "cashless", credit cards may be the first thing that comes to mind.
You aren't wrong – this idea of going cashless with cards came about in 1950 when businessman Frank McNamara dined a restaurant only to find out he had left his wallet at home. He promised the restaurant to repay the bill by signing that he would do so the next day. This brought about the invention of the first Diner's Club multipurpose charge card which was made from cardboard.
The credit card as we know it today is only one of the many cashless payment methods available to us. In recent years, we have seen the rise of cashless payment methods including PayNow and QR code payments through mobile wallets like DBS PayLah!
The transition to a cashless society was accelerated during the Covid-19 pandemic, when going cashless was encouraged to minimise physical contact and the spread of germs between persons.
Today, going out without our wallet will no longer leave us in hot soup – especially if we have our phones with us. Yet, many of us still have reservations on going cashless.
Here are 6 reasons for you to consider on joining the journey to a cashless society.
Security
How many times have we gone to the ATM to withdraw cash only to look over our shoulder to ensure there are no shady characters lingering around?
The availability of digital payment modes has made it unnecessary for us to carry large amounts of cash around, reducing the likelihood of opening ourselves to being a target to robbers.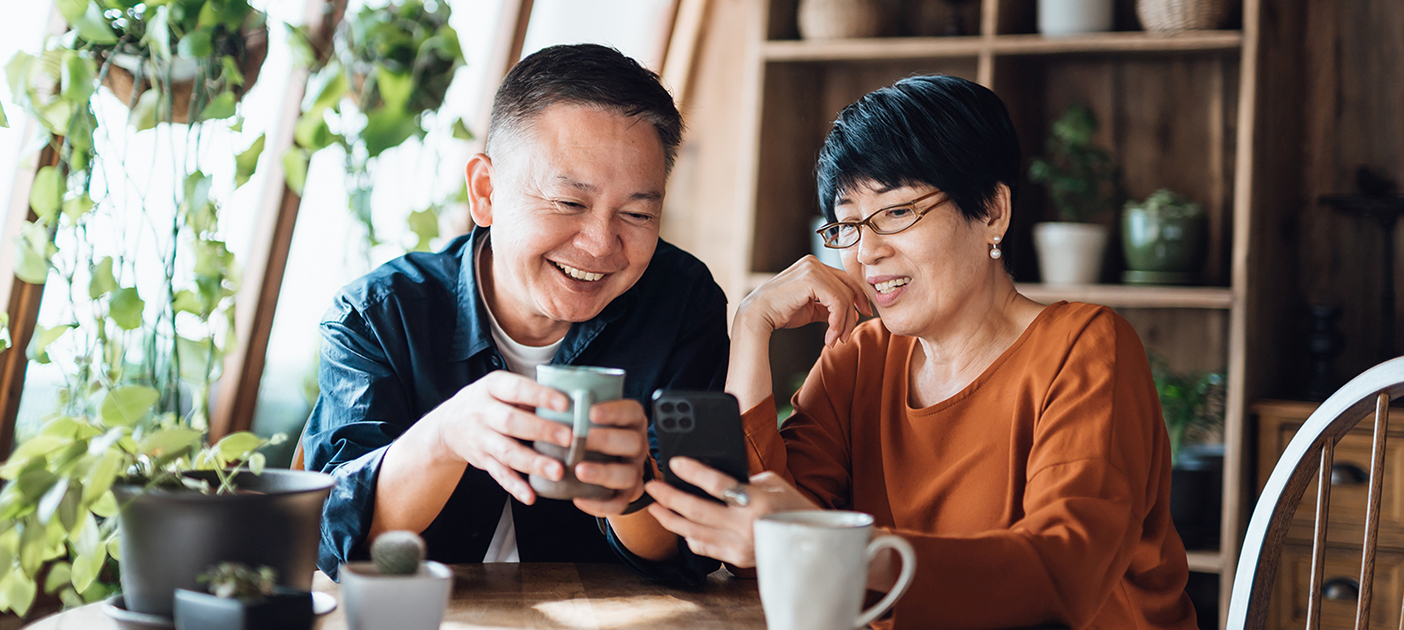 Convenience
While it is often said that "Singaporeans love to queue lah", who wouldn't like to save some time on waiting in line – especially for cash withdrawals at bank ATMs and branches?
Digital payment options have eliminated the need for physical cash or even physical presence to facilitate transactions for your convenience.
No cash to buy your afternoon kopi? No worries – DBS PayLah! to the rescue.
Need to go CNY shopping for new clothes online? No problem – do so from the comfort of home and at any time of day with digital payment options.
With the DBS Visa Debit Card, you can even pay for your overseas purchases in up to 11 foreign currencies with no foreign exchange fees.
Better financial planning
As the saying goes, "cash is king". But in 2023, is it still?
With a rising focus on responsible budgeting and financial planning, physical cash makes for a medium that is difficult to track.
In contrast, cashless payments can be easily monitored, and spending habits tracked.
No more wondering how your cash "mysteriously" disappears through the day – just retrieve your transaction histories and credit card bills through your digibank app and put on your Sherlock Holmes cap to track down your expenses and monetary habits.
You can also engage with the financial planning tool DBS NAV Planner which will help piece together your financial habits, gain clarity on your financial wellness and close money gaps.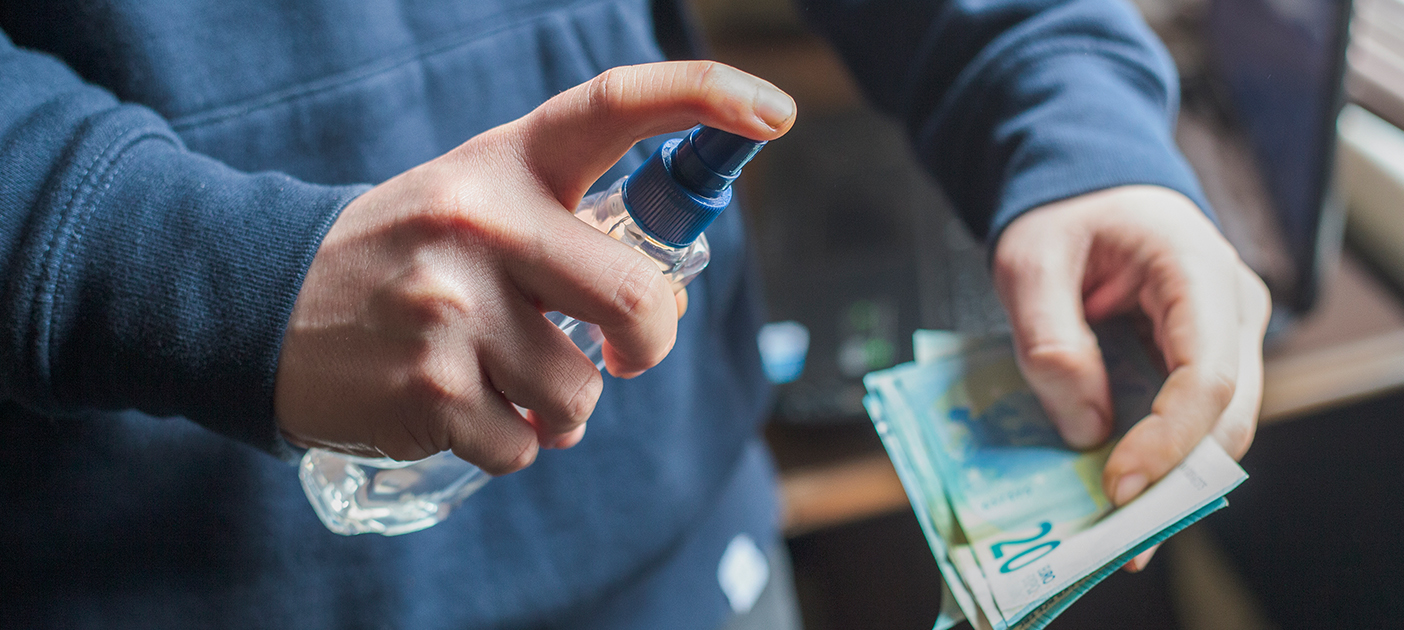 Hygiene
Given the increasing number of bank notes in circulation with each passing year, it is no surprise that money is changing hands more and more, collecting on its surface a plethora of unspeakable things along the way.
While it is common knowledge that physical currency is laden with germs, do you know how dirty your money really is?
Based on a study done by CNA Insider1 in 2017 which tested the bacteria count on notes collected from different venues across Singapore, the average bacteria count ranges from <50 per note (in ATMs) to >48,000 per note (in wet markets). This is comparable to the amount of bacteria found on toilet seats and even the sole of your shoe1!
Most of us would not willingly handle the sole of our shoes daily. In the same way, by not handling cash, you can choose to be digitally rich instead of "filthy rich"!
Sustainability
The Monetary Authority of Singapore stated that approximately 100 million pieces of new notes are issued each year2, much of which must be destroyed later as it "far exceeds normal circulation demand".
The currency we use cannot be easily incinerated as it is made of polymer derived from petroleum and coated with multiple layers of materials3.
Not only the destruction, but the production and transportation of physical cash also produce carbon emissions which have a negative impact on our environment.
With the convenient array of digital payment options, we too, can play a part in healing our environment.
Discounts and savings
Using digital payments comes with its unique set of perks such as rewards points, cash rebates or other loyalty benefits.
If you are using credit cards, you can also chalk up miles through spending on the relevant cards. Often, card and e-payment companies have tie ups with merchants to offer extra discounts or 1-for-1 deals.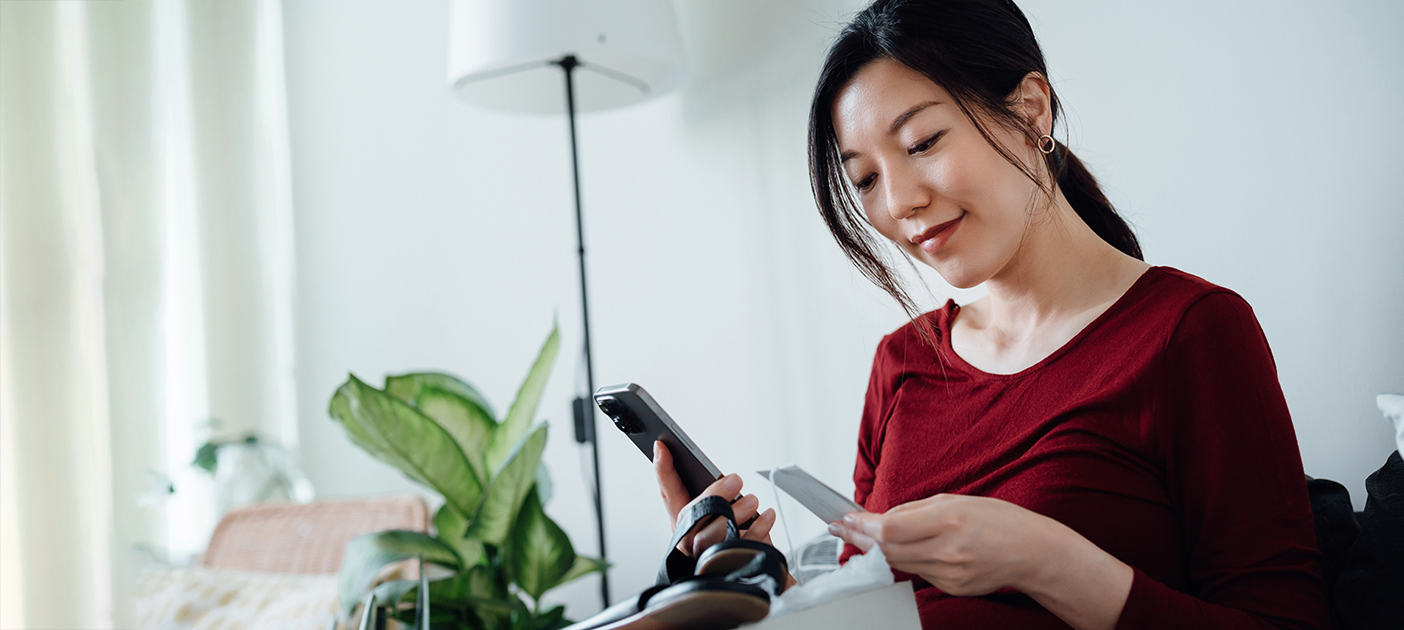 DBS digital solutions for your everyday needs
Ready to join the cashless movement and reap the benefits mentioned above? Here are 5 ways you can implement digital solutions in your daily life.
Purchasing daily necessities
Armed with a camera phone that has working data connectivity and the DBS PayLah! app, you can enjoy seamless experience making cashless payments at over 180,000 acceptance points island wide. This includes hawker centres and retail stores.
Step 1: Open DBS Paylah! app, if it is on the SGQR label displayed by the merchant
Step 2: Scan the QR label and verify the merchant's name
Step 3: Input the payment amount and complete your transaction
Gifting for special occasions
You can "bless a loved one" using our digital gifting services – either through a QR Gift Card or an eGift.
The DBS QR Gift Card is a loadable gift card embedded with a QR code. You can load an amount between $0.01 and $999 using DBS PayLah! and gift the card to your loved ones and friends.
All they need to do is redeem the value loaded in the QR Gift card using DBS PayLah! You can collect your DBS QR Gift Cards for free at all DBS/POSB branches all year round.
The DBS eGift is a feature on DBS PayLah! that lets you send money instantly to your loved ones and friends. You may send an eGift by tapping on "Pay" button at the Homepage, and toggle on the "Send as eGift" button or simply tap on "eGift icon on DBS PayLah! Your transaction will be sent as a digital gift – you can even choose to customise the eGift by picking a virtual card from pre-selected gifs on the app or uploading your own photo by selecting the image icon in the "Type a message" field.
DBS remit service
Using DBS remit, you can make same-day fund transfers overseas with $0 transfer fees. Choose from 19 currencies and remit funds securely to over 50 destinations. You can even enjoy preferential rates when you send $50,000 or more.
DBS remit makes it easy to keep track of your transfer status on the via the digibank app, so you have transparency over your fund transfers.
New to DBS Remit? Receive S$12 cashback when you remit at least S$300 within the same calendar month with NEWREMIT promo code. Promotion ends 31 Dec 2023. Find out more.
Start the 3-step process from your digibank login screen by tapping on the "Overseas Transfer" icon.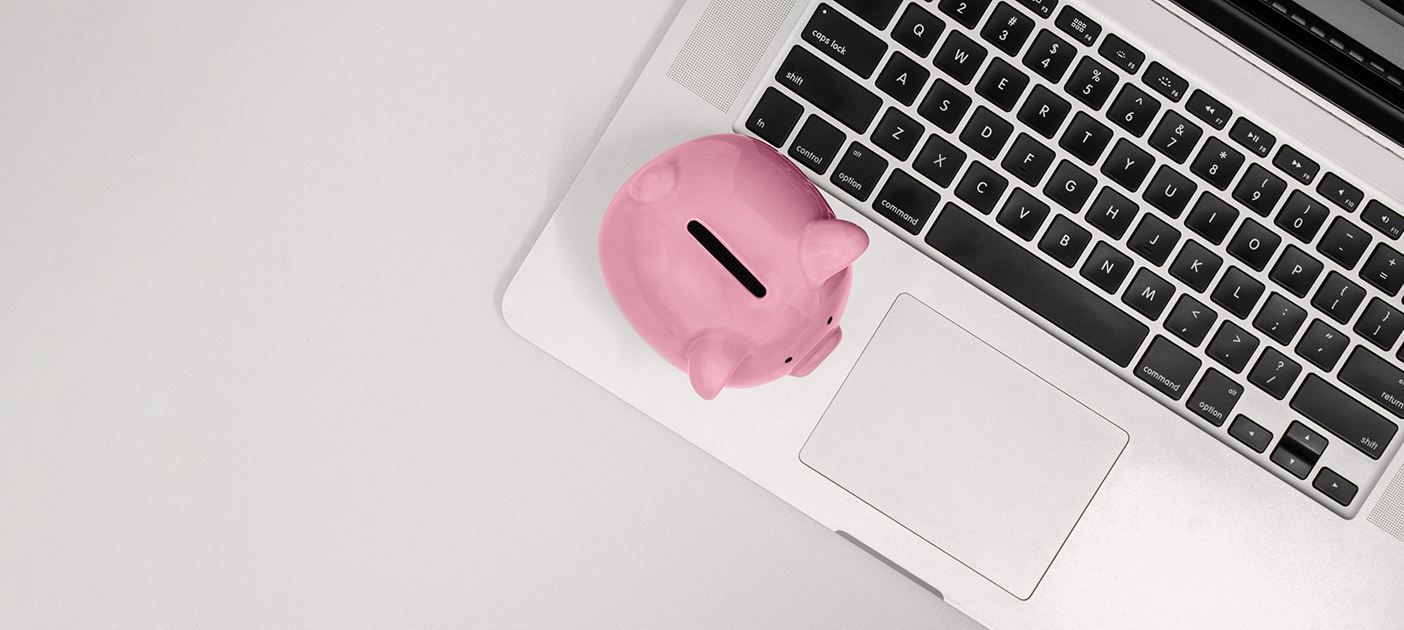 Disbursement of allowance for your children
Not only do you get to skip the ATM queues by going cashless, you can also show your child how to make their own contactless payments using the POSB Smart Buddy!
With the functions available on the Smart Buddy, you can set daily allowance limits, keep track of your child's transactions in and out of school, and teach your child good saving habits.


Source:
1 How dirty is our money? | Why it matters | CNA Insider (2017)
2 MAS, Reduce use of new notes this Lunar New Year to support the environment (2021)
3 MAS, Singapore polymer notes: security features (2022)