Love Free WiFi? 6 Tips You Want To Know When Using Free WiFi
Ever paid $35 a day for hotel WiFi? Or used your mobile data at a cafe or the library? Ditch that – these days, we all expect to be able to find a free connection to the Internet wherever we are. In fact, there are people who even take advantage of their neighbours by connecting to their WiFi network without permission.
So, before you tap on that "free" WiFi connection, here are 6 pointers on cyber security you should note to keep yourself safe on wireless networks:
1. "Piggybacking" On Someone's Wifi Can Be A Criminal Offence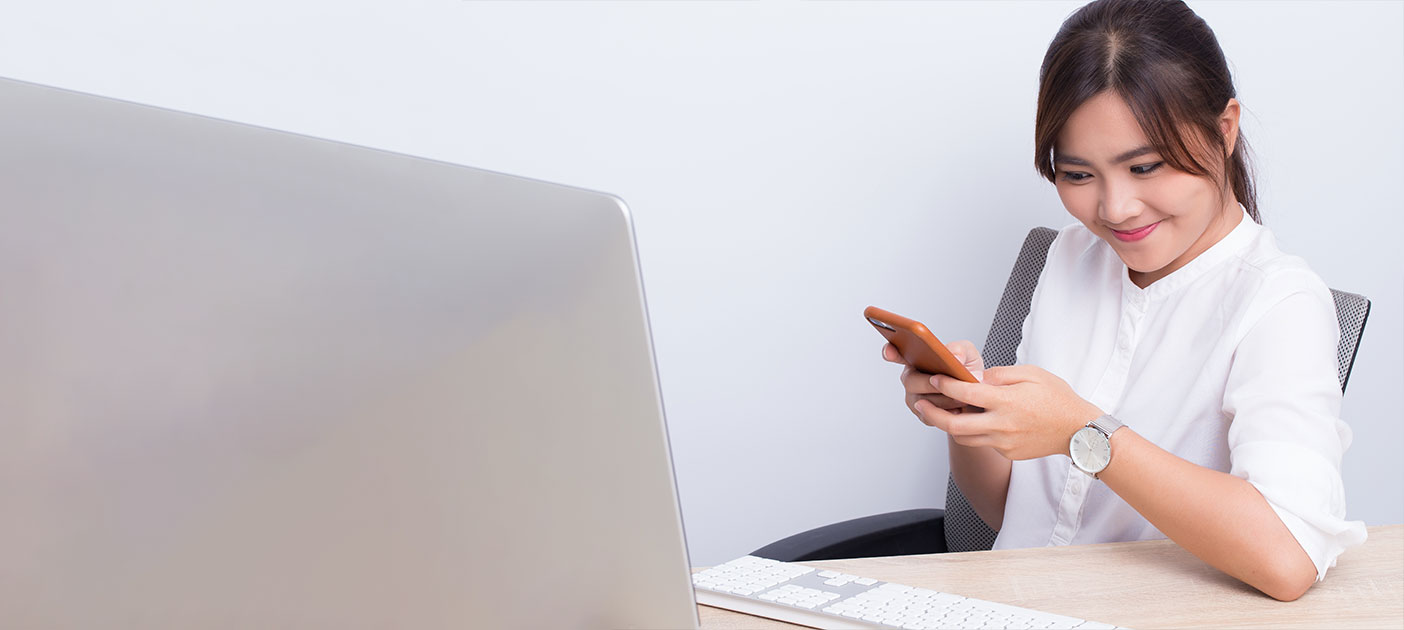 Unless the owner of the WiFi network has specified that it is for public use, it isn't. This makes it illegal for you to tap onto it for your personal use.
Under the Computer Misuse and Cybersecurity Act, you can be fined up to S$10,000, or imprisoned up to three years, or both for "piggybacking" onto someone else's WiFi.
So, even if they've left it open (by not securing it with a password), it doesn't mean that you can ride on their WiFi network. If you're thinking of jumping on your neighbour's unsecured WiFi, it is not only best practice, but also basic courtesy to get their expressed consent first.
2. Be Discerning When Choosing Your Free WiFi
Providing "free WiFi" service is one of the more common ways for identity thieves to steal data. Many of them set up free networks with deceptive names to imitate legitimate networks, such as "McDonald's WiFi" or "NLB WiFi".
Once you log in to these networks, hackers are able to access your device and see everything that you're up to. This includes retrieving any passwords or account information you have keyed into your browser. In a worst case scenario, they could access your email account or your cloud to find private pictures, personal information or other potential blackmail material.
To minimise the odds of unknowingly tapping onto an identity thief's network, turn off the auto-select function for WiFi. At the same time, you should verify your wireless connection to ensure that you are not on a dubious network. Giveaways such as misspelling are signs that the WiFi network is up to no good.
If you find your device is persistently trying to log in to dubious connections, use the "forget this network" function to lock them out.
3. Don't Access Any Personal Accounts Or Emails On Free WiFi
What about free WiFi that is provided by schools, libraries or community centres?
Well, the truth is that there are still risks involved. Even if you're indeed on a legitimate free WiFi network, it is prudent to bear in mind that free WiFi tends to be less secure. You would not know who else are on the network, or what they're up to. It can be dangerous to carry out any banking or email activities on the free WiFi network.
If you want to carry out any online banking activities, you should log out of any public networks before proceeding to avoid putting yourself in a vulnerable position to targeted hacking.
4. Avoid Financial Transactions When You're On Free Wifi
Many e-commerce platforms and payment portals are not as secured as you might think. While they allow you to save your credit card information on their platforms to provide easier future transactions, there is still a chance that identity thieves can steal your shopping account information when you are using these websites on a free wireless network.
To summarise, you should avoid performing any sort of financial transaction – be it bill payments or shopping purchases – while on free WiFi.
5. Turn Off Any File Sharing Or P2P Programs While On Free WiFi
File sharing programs create a vulnerability in your system, which hackers can easily exploit, if you end up on their fake network, or if they are loitering on public WiFi networks. As a safeguard, you should avoid using any applications with file sharing qualities (for example, Dropbox), until you're back on a secured network.
To turn off your file sharing services, simply go to your computer's network settings (or just settings if you use iOS) and turn it off.
6. Stick To Browsing On Free WiFi, If You Really Must
If you really need to tap onto the free WiFi, you can. Stick to simple activities as a general rule of thumb, such as:
Confine your free WiFi activities to browsing the web
Do not log in to anywhere, unless you absolutely have to
Avoid downloading anything
Being aware of such scenarios and taking responsibility for your own cyber health is important to ensure peace of mind.
For more tips and information on how to stay safe online, read our #BSHARP guide.