Tips to prevent cyberbullying in Singapore
In today's connected world, we depend on the web for most of our information, download apps on our smartphones and tablets to watch movies, and turn to online social platforms like Facebook, Instagram and Whatsapp to connect with people and chat with friends and family.
The online world is a double-edged sword. Its advantages are undeniable — with just a few simple clicks, you get access to a wealth of information, and the ability to instantly connect with loved ones and people from anywhere in the world 24/7. But there are cyber risks that can be a danger to you and your loved ones.
In a 2018 study done by Mediacorp programme Talking Point found that three-quarters of children and teenagers surveyed in Singapore said that they have been bullied online. However, what is most worrying is that almost all of them did not inform their parents. That is why, as parents, it is important to know what cyber bullying is and to learn about cyber security. Read on for some cyber security tips.
Recognise how cyber safety can be compromised
What is cyberbullying?
Cyber bullying is a form of bullying that happens electronically or online. While children are especially vulnerable to risks that come with early access to the internet and social media, older kids and teens are not spared – according to a 2014 survey by the Singapore Children's Society and the Institute of Mental Health, one in nine adolescents have been subjected to some form of cyber bullying or online harassment in Singapore.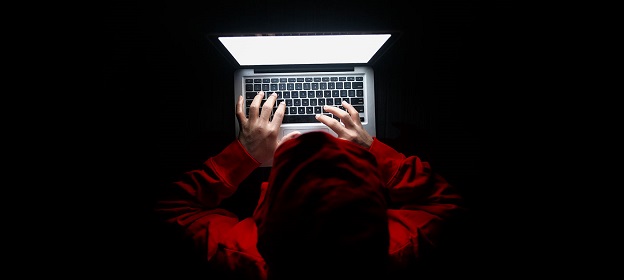 What is online harassment?
Online harassment is defined as behaviour towards a person that results in emotional and mental stress and suffering. These types of behaviour include threatening or abusive communication, acts that cause fear or provocation of violence, and unlawful stalking.
Earlier this year, the Parliament of Singapore updated the Protection of Harassment Act (Poha) to streamline procedures for online bullying and harassment, as well as to tackle offences such as doxing – publishing of information about someone's identity that puts the victim at risk of serious harm to their reputation or safety.
What is identity theft?
Identity theft happens when someone uses someone else's identity deliberately, usually for financial gain and other benefits, or to the victim's disadvantage. Teens are more susceptible to identity theft than any other age group as they are more likely to share their personal information online and are less cautious when it comes to ensure the necessary steps are taken to safeguard cyber security.
This means that your job as a parent is even more important when keeping an eye out for your child for any suspicious activity! Additionally, teenagers might click on phishing emails which could result in their account being compromised and personal information accessed. They could also be unknowingly sharing sensitive information on social media to strangers with ill intentions. Recognising what is identity theft can help you keep your loved ones safe.
How to prevent cyber bullying
Tip 1: Awareness is key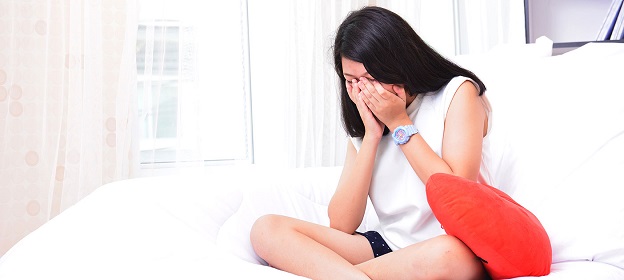 Familiarising yourself with cyber bullying and other cybercrimes such as the two common issues mentioned above can help you deal with potential cyber risks your teen may be exposed to, and help you find ways on how to protect yourself from cyber bullying.
Cyber bullying comes in many forms, from flaming to outing to exclusion and even identity theft, and is considered a form of online harassment. Online harassment involves emails and messages of online entries that aim to hurt or put the victim at a disadvantage.
In the same Talking Point survey, teens cited the three most common types of cyber bullying: posting an embarrassing video of them online; calling them a negative name; and posting embarrassing comments about them, all of which can cause negative emotional and psychological effects.
Always be on the lookout for warning signals such as behavioural changes and discuss these concerns with your child. These can range from loss of confidence, becoming reclusive, shifts in eating or sleeping patterns, and refusing to go to school.
Tip 2: Set guidelines for their online interactions
Similar to monitoring your teen's real life social interactions by placing rules and restrictions on where and when they go, who they meet and what they do, set similar guidelines for their online interactions as well.

It helps to build a good relationship with your teen where they can have a safe space for open conversations. This will make it easier for them to share their thoughts and feelings, and whatever they may be going through. Develop and encourage a deeper connection with your teen by talking to them regularly and explaining the reasons behind certain decisions. This may help facilitate understanding of your intent, making it easier for them to accept your decisions. Your teen will likely respect and stick with mutually agreed limitations.
Tip 3: Educate them on cyber safety tips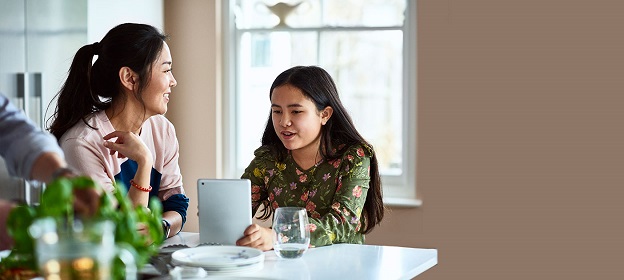 Educating them about the risks that they may face on the internet can go a long way in ensuring their cyber safety. Teach them how to be responsible internet users, what should they do if they are being cyber bullied or if their identity is stolen, and give them cyber bullying and identity theft examples so that they may be more vigilant in their cyber interactions.
And always ensure that they can approach you when they need help – most teens refrain from telling their parents about cyber harassment fearing that their parents would limit their access to their mobile devices and other gadgets. Maintaining an open non-judgmental communication channel is very important as our children navigate this digital world.
Tip 4: Don't be afraid to report cyber bullying in Singapore
There are many resources available, such as trauma counselling, I.T. support and legal advice, should you or a loved one fall victim to cybercrime. Governments across the world have started taking notice of cyber bullying and related crimes. If you are wondering what should you do if you are being cyber bullied, you should know that law enforcement agencies, especially in Singapore, are extremely efficient and can offer assistance and guidance. There are also counselling programmes led by specialists and tailored for cyber-related crimes that can help victims recover from the associated mental trauma.
Tip 5: Get protection: Why cyber insurance is important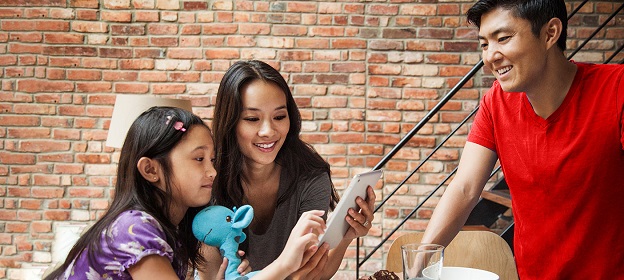 Prevention is always better than cure. Teenagers' exposure to the Internet and social media increases the chances of falling victim to cyberbullying and cybercrimes that are likely to bring about detrimental consequences, both financial and emotional.
To sum up, there are many ways to seek advice and assistance when things get out of hand or cannot be resolved. It is always advisable to act on it early to prevent it from escalating to a point where it is harder to resolve. Remind your loved ones not to hesitate to reach out to those who are trustworthy, and remember that help is available. The online world can be a great place of fun and knowledge as long as we put adequate safeguards in place in order to enjoy it to the fullest.