8 interesting facts about Ang Baos for the win
Bring out the mandarin oranges. Keep the weighing scale. Look out for the dancing lions. And brace yourself for ang-bao giving or receiving. Chinese New Year is here again!
For the uninitiated, red packets are a Chinese New Year tradition where married adults are usually tasked with giving out ang baos to their unmarried relatives of the younger generation. This gesture serves as an act of giving blessings and well wishes to the younger generation so that they may have an auspicious start to the new year.
Seen as symbols of good luck, ang baos are commonly given on other occasions such as weddings, birthdays and other joyous occasions. Some families even have the tradition of giving an ang bao when one travels abroad on their own for the first time.
While the legends surrounding ang bao giving are thousands of years old, it wasn't until the Song Dynasty in the 12th century that giving money during Chinese New Year became the norm. Known at the time as "li shi", the packets were likely made from silk or cloth, and parents gave their children 100 coins representing one hundred years of life.
As traditions evolve over the years, here are 8 things to look out for so that your ang bao game is on point for 2020.
1. The origins of the ang bao
To understand the evolution of the tradition, we have to look back at how it started. Legend has it that there used to be a demon named 'Sui' that terrorised little children.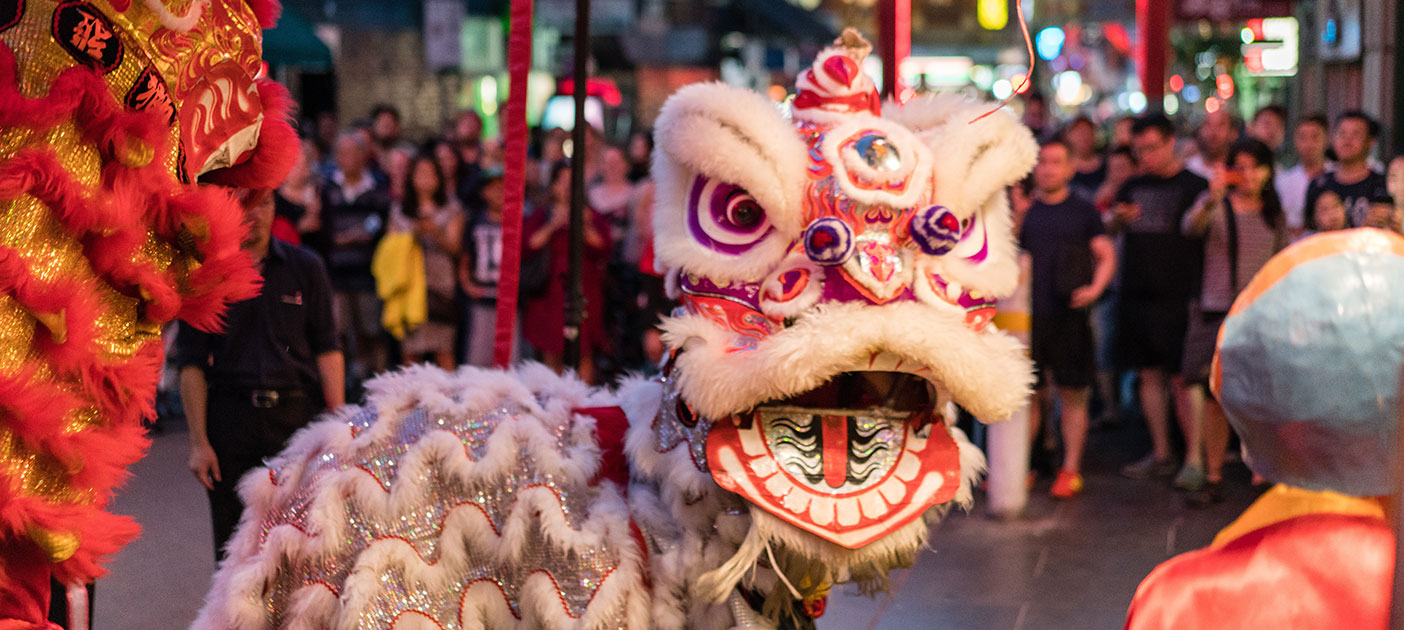 One day, the 'Sui' demon appeared to terrorise a child after couple put him to bed after placing a red paper bag containing copper coins under the child's pillow. However, upon seeing the copper coins and the red packet, the 'Sui' fled in fear.
The practice has then been followed on the eve of the Chinese New Year, where coins wrapped in red paper would be placed under the child's pillow to ward off the demon. This was how the term 'ya sui qian', which is literally translated to "demon-suppressing money", came about.
2. How much should I give?
This is usually the part people stress about and ask one of 2 questions: how do I give as little as I can without looking like a scrooge? Or how much should I pack for the children of my distant relatives and work associates?
Unfortunately, copper coins don't cut it anymore nowadays. But, we have an "unofficial" guide to help you out!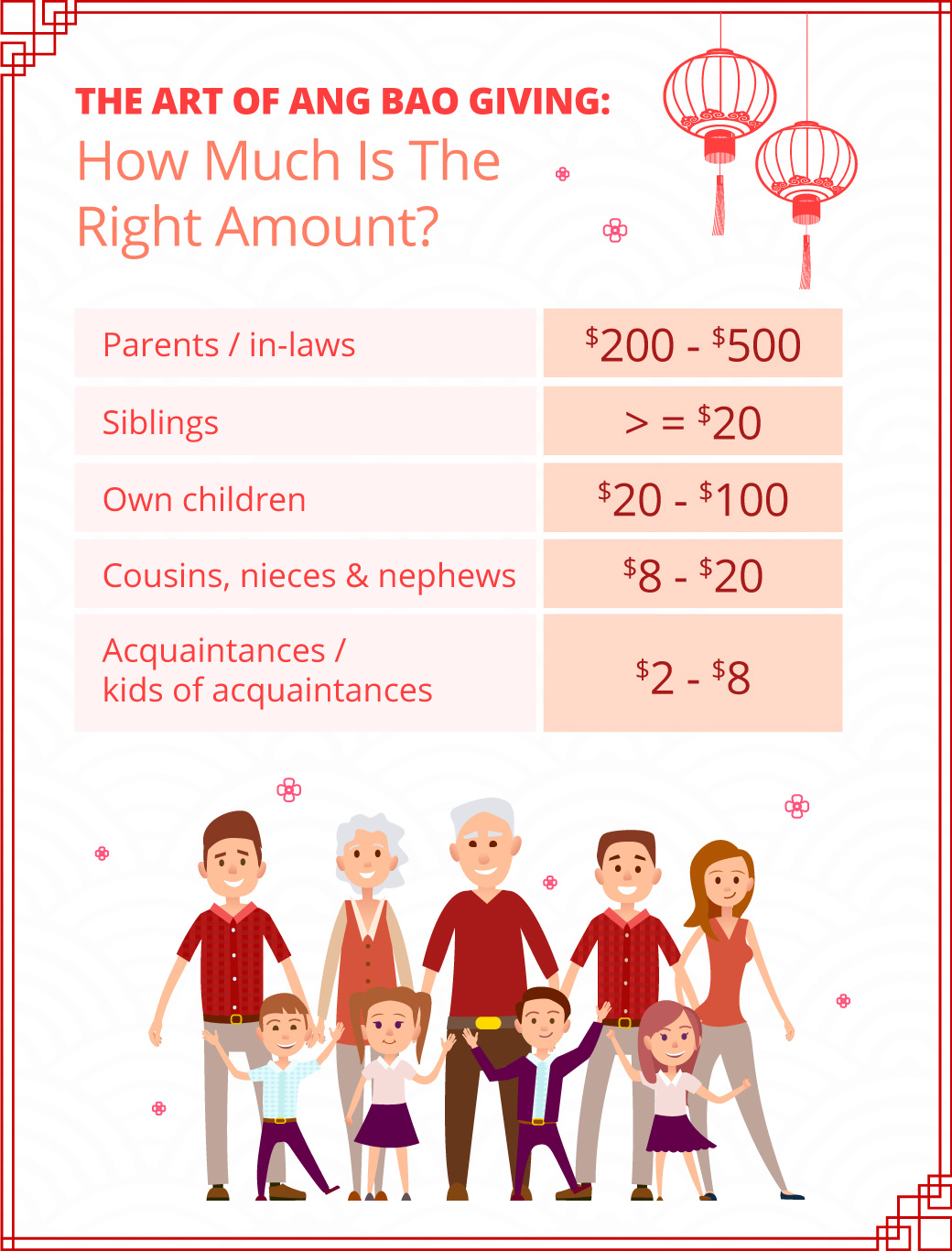 Essentially, it ought to be all done within your financial means and you should not have to go overboard with this.
3. Awkward scenarios
As people start to get married later, we inevitably find ourselves in the awkward situation where, for example, a younger sibling is married and the older sibling isn't.
Then what should we do? For such situations, there isn't a clear scenario and it really is up to both parties and the goodwill between the two, as well as their families. In more complicated family settings, it's always better to ask the elders.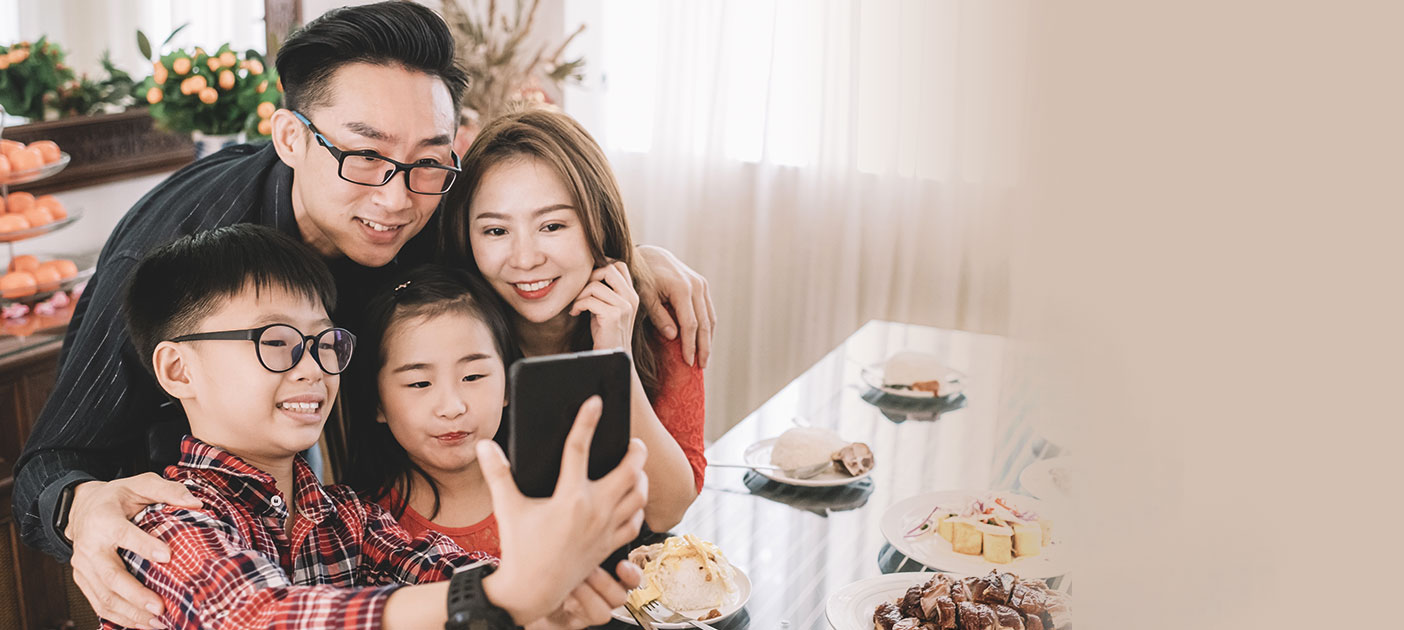 4. It's 2020, but the number 4 is still contentious.
How apt. We were saving point 4 to tell you about the number 4.
To the Cantonese, the number 4 sounds like "death" and so usually is avoided during the new year.
However, in Teochew, the number 4 sounds similar to "xi" or "joy" and hence some Teochew families have no qualms putting $4 in the ang baos.
At the end of the day, our advice is to not read so much into the numbers and just accept the goodwill of the ang bao. After all, money is wealth!
5. We just got married and got our BTO - we have no money!
We get it, you're broke and coming off the back of your expensive wedding banquet that you accidentally overspent on.
For this there is usually no hard and fast rule. Some families practise a first-year exemption, some don't. To spare yourself the judgement of your aunties, it's always better to prepare some ang baos on hand - as this is the first year, it's usually understandable that your ang baos will be small and that's fine for most families.
6. Giving an ang bao to non-relatives
Except for potentially awkward scenarios as stated above, you can give an ang bao to anyone! Your security guard, the office pantry aunty, whoever you want to wish well! After all, the true essence of ang bao giving has not changed since the days of old - our relationships with one another and wishing the best upon those around us.
7. Do I need to get new notes?
Every year long lines form outside bank branches during the Chinese New Year period that would put the bubble tea lines to shame. The queues are for new notes to put into ang baos. Iis a long-held tradition to start the lunar new year with most things new, such as new clothes, new shoes and thus new notes.
To be fair though, as long as the notes look crisp and new, without wrinkles or tears, they are usually good enough.
8. eAngbao revolution
As technology advances and ang bao traditions evolve, giving eAngbaos or QR Gift are becoming more and more commonplace. From 2017 to 2018 alone, the number of eAngbaos grew by six times in Singapore.
This makes sense for a number of reasons:
you don't have to wait in line to change new notes
you can give it to anyone - near, far, wherever they are.
You can give any amount or in any permutation you like, $6.88, etc
You don't have to worry about walking around with large amounts of cash on hand.
To replace cash with the QR Gift, you can load the desired cash amount through DBS PayLah! With QR Gift, not only is tradition preserved, but comes at a convenience for you! It's also a good chance to show off to your millennial nieces and nephews how tech savvy you are with DBS PayLah!.
Today, your recipient does not need to have the DBS PayLah! app - they can receive the QR Gift through PayNow too. This means that anyone who have an active PayNow account, or sign up for one with their digibank account will be able to accept your blessing!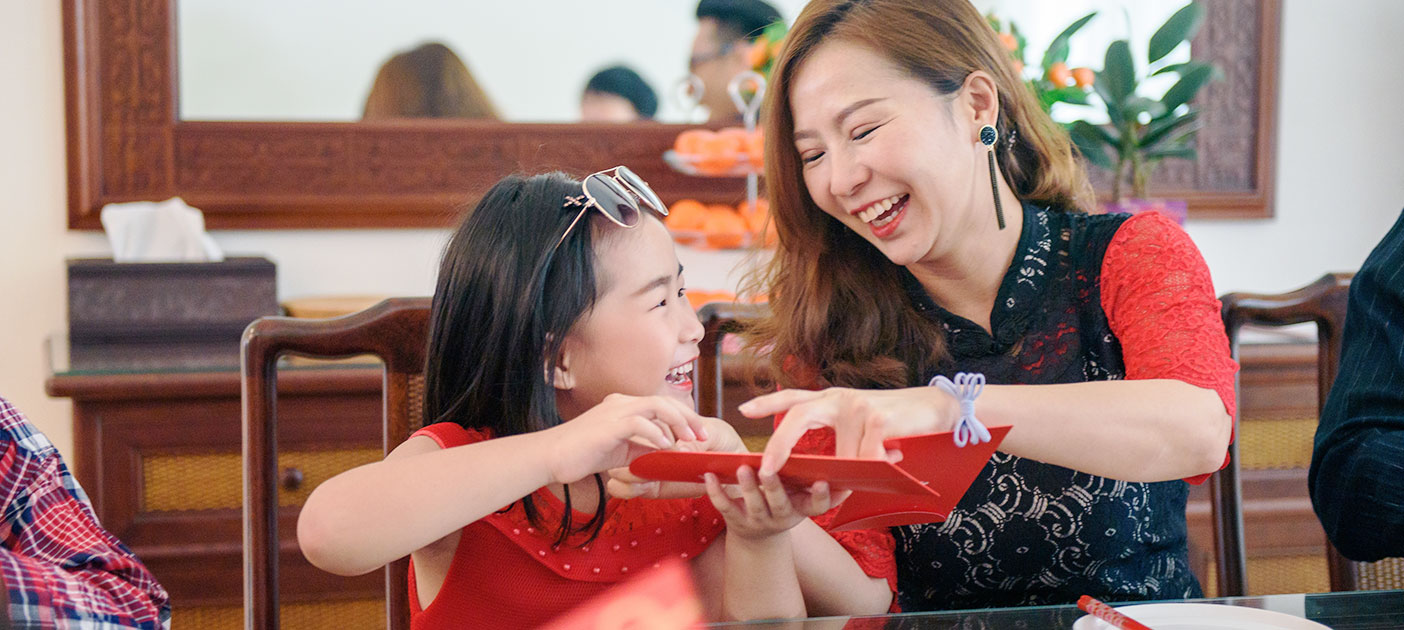 While traditions change, the importance of kinship and friendship remains the same. Chinese New Year is a time for feasting, catching up, and bringing families and loved ones together. It can be a difficult time for some of us as well.
If you see someone being alone during the Chinese New Year season, extend an invitation to them, and perhaps wish them well with a QR Gift so that they do not miss out on the New Year cheer and festive mood.
After all, be it an electronic angpao or a silk red packet, it really is more blessed to give than to receive. Why not make this Chinese New Year an extra joyous one?