3 tips to improve your home office
Since the coronavirus outbreak in 2020, periodic lockdowns over the past two years have compelled businesses all over the globe to implement flexible working arrangements, working from home (WFH) indefinitely became the new normal for many of us. With covid measures easing up over time, most companies now function with hybrid work arrangements. Knowing that your home still doubles up as your office, how can you build a conducive environment for yourself and your family?
Here are some tips you can consider making your home office as comfortable and productive as possible.
1. Build a workstation that works for you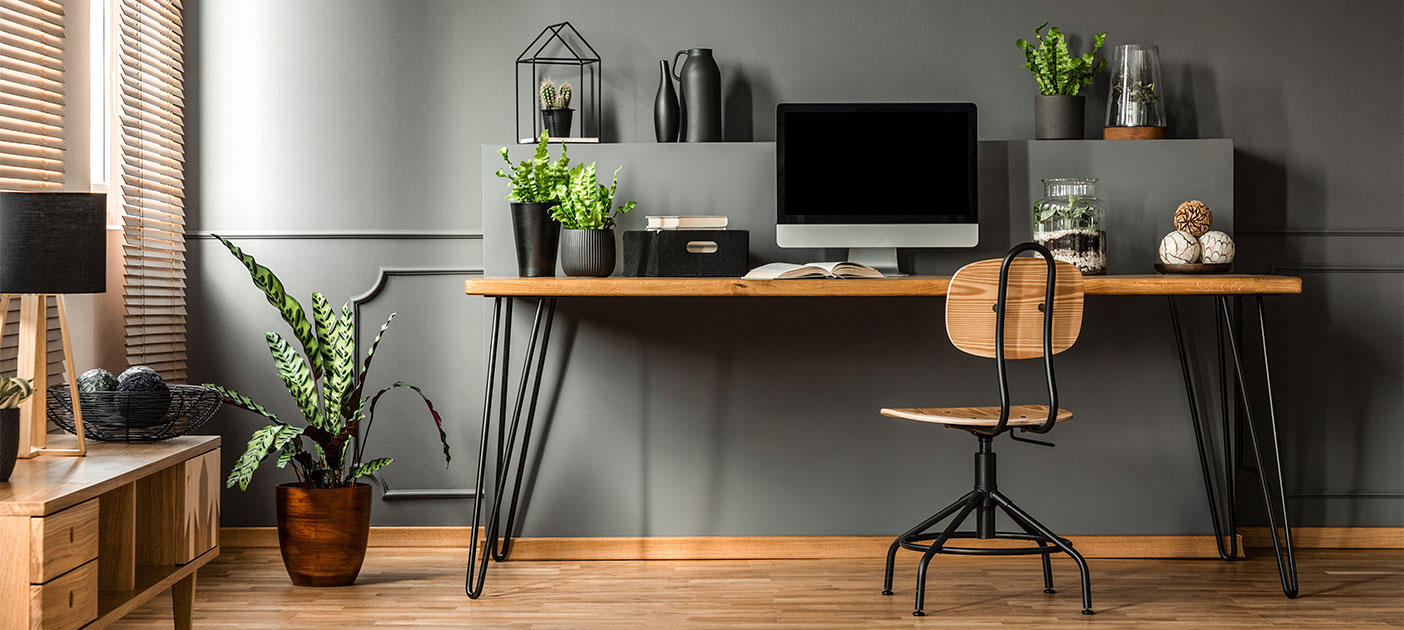 The best part of working from home is the ultimate flexibility to choose where you work from. You may find it tempting to work from your laptop in bed, or on the couch even, but these "work stations" often hinder productivity, and are probably not ideal for your posture too.
Having a designated work space can offer you an office-like vibe that will allow you to focus better and help keep distractions at bay. Afterall, concentration is key to being productive. It will be worth the effort and money invested.
Ready to build your workstation? We have a few ideas to get you started:
A monitor
Considering how much time you spend in front of your computer, a separate monitor can boost your output with the extra space and at the same time, lessen the eye strain that's caused by working on a tiny laptop screen.
A wireless keyboard and mouse
Now that you have a monitor, typing off your laptop may be a little inconvenient. A wireless keyboard and mouse can contribute to a clean desk (no stray wires!), and allow you to work from anywhere as long as your monitor is within sight.

Tip: You can check what tech brands such as Dell and Lenovo have to offer. Or if you prefer, online marketplaces such as Lazada, Shopee and Qoo10 can give you more brands to choose from. To get the most out of your online shopping experience, download the DBS Lifestyle App to browse promotions and collect rewards.
Reliable internet connection
Losing your internet connection in the midst of an important meeting or presentation can get really frustrating, and may reflect poorly on your professionalism. Make sure your WIFI connections are stable and well set up.
Quiet environment
Does your work involve many calls or meetings? It can be really distracting, especially if you're working with other family members present. Consider noise cancelling headsets or devices or set up your work station away from shared living spaces.
2. Watch your posture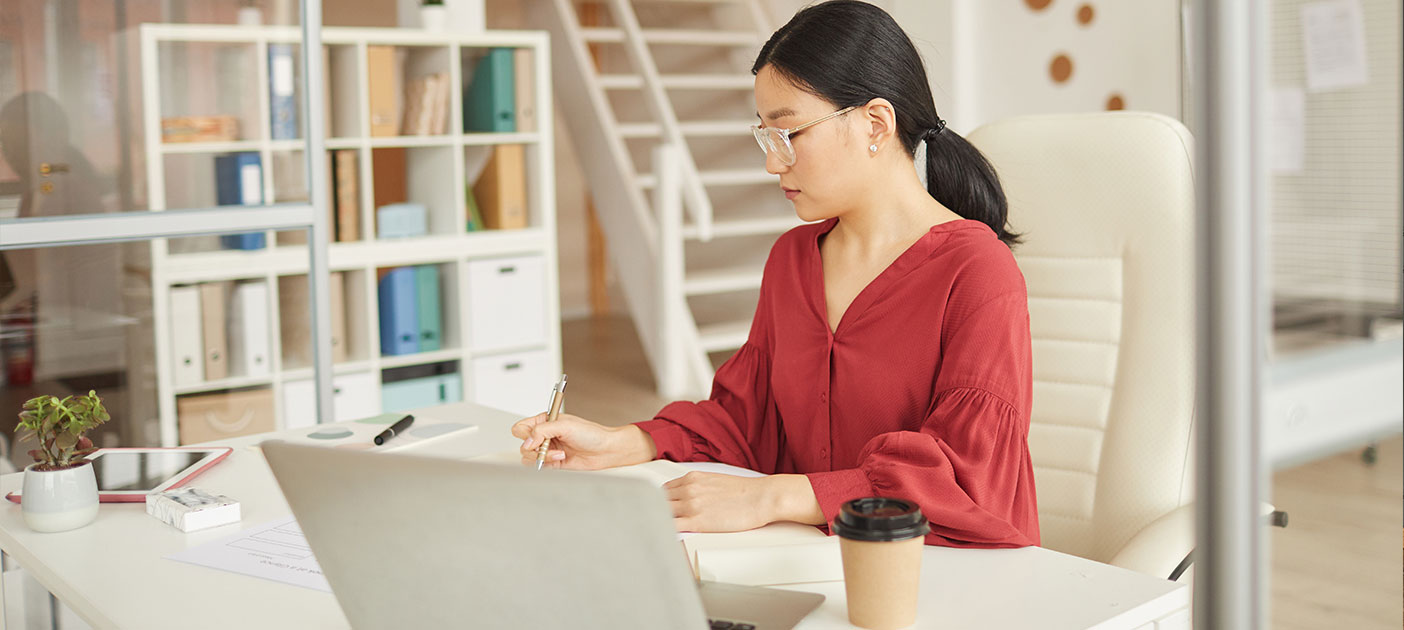 Make sure you get something ergonomic and comfortable so that your hours at work don't become more agonising than they have to be. However, selecting the right chair can be a test - prices can range from $50 for a basic chair to $600 for a Secret Lab chair. But more expensive doesn't always equate better.
To make sure you get it right - consider back, thigh and arm support. Chairs with movable armrests and back support will definitely give more options for greater comfort. Pay attention to the material the chair is made of - a chair covered in fabric may be more breathable but also more susceptible to stains, while PVC chairs may need less maintenance. Leather chairs, while comfortable, are also more expensive and difficult to maintain. Do remember to check if it comes with a warranty as well, especially if you bought it online.
3. Add greenery to your workspace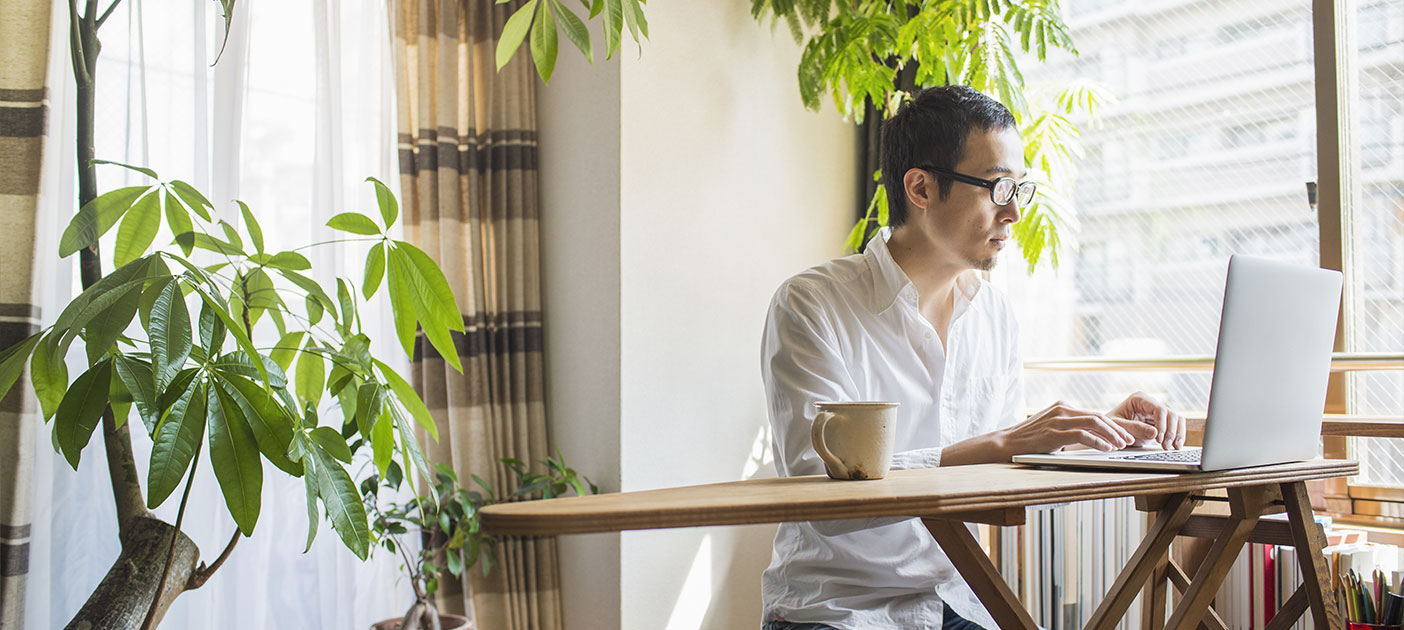 When you're WFH, you are essentially cut off from the usual casual social interactions throughout the day that make you feel connected and break up the monotony of work, especially if you're living alone.
One way to reduce the effects of this is to add a few green plants around your workspace as they could up happiness vibes and reduce stress. Some studies show that even a few plants can increase productivity by as much as 15%1.
Pick something easy to maintain and that will help improve overall air quality. For example, the Spider plant, money plant and rubber plant fare well in this regard. In our opinion, getting a plant (or two) is definitely a win-win - it helps clean the air and could help you get more done at work.
So there you have it - some tips to help improve your WFH experience.